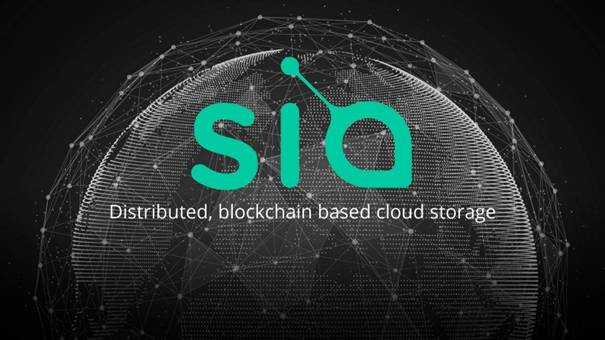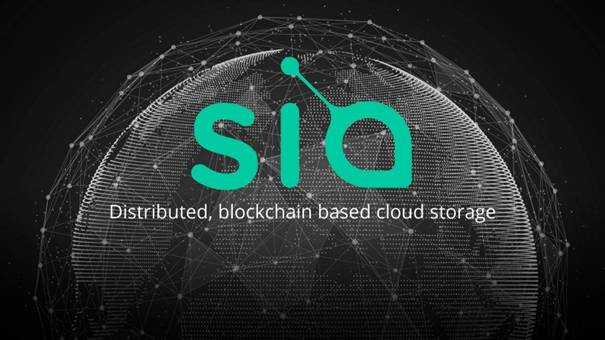 The world of cryptocurrencies is becoming more and more crowded each day, and there are already 4000+ cryptocurrencies in the market, and that number keeps growing.
Moreover, it might be overwhelming to keep track of all of these new cryptocurrencies and projects because there are so many ICOs and new projects coming out each day.
And not all currencies or projects are worth noticing, because most of them later turn into scams while others fizzle out and die.
That's why we did this research for you and only equip you with useful information.
This guide will give you detailed information about one such cryptocurrency project worth noticing. The name of this cryptocurrency is Sia, and it is powered by its cryptocurrency called Siacoin (SC).
What is Sia Cryptocurrency?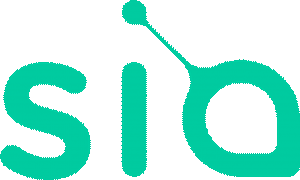 Sia is one of the players in the decentralized storage space. The cloud storage industry is massive and companies like Sia are hoping to put a dent in the dominance of other popular storage platforms such as Dropbox, Amazon S3, and Google Drive.
We have listed SIA as one of the best cryptocurrencies to invest in.
But what sets Sia apart is that it is a decentralized, encrypted, peer to peer cloud storage platform.  It is encrypted, multiplied, chopped into little bits, and then all those little bits are sent around to a bunch of different hosts. When you want access to your file (think of it as being in a T-1000 type state), the appropriate bits are recompiled and you get your file.
Sia has reduced overhead dramatically by building the framework and outsourcing the storage to anyone with an internet connection and a hard drive. That's why it can charge a much lower fee. They multiply the bits in case a node holding a piece of your file happens to be offline.
Unlike most new coins, the Sia team chose not to hold an ICO. Instead, Sia began life when its genesis block was mined. This is very unusual in the cryptocurrency world. However, so far this has seemed to work out for Sia. Thanks to prominent investors such as Fenbushi Capital, Raptor Group, Procyon Ventures, along with angel investors like Xiaolai Li, the Sia team managed to raise over $1.25 million in funding without an ICO.
The idea of Sia was conceived at the HackMIT 2013 Hackathon, and was officially launched in June of 2015. It is now backed by Nebulous Inc, whose self-proclaimed mantra is: 'Re-decentralizing the Internet'.
Store Coins on Ledger Nano S
The Team behind Sia
Sia was created by Luke Champine and David Vorick of Nebulous Inc, a VC-funded startup in Boston, Massachusetts, USA.
So, Sia is backed by the Nebulous development team which contains a core team of five industry people. Sia is the primary project of the Nebulous team and they are all determined to see Sia succeed. Nebulous' focus is reliable, decentralized infrastructure to help bring forward the future.
David Vorick (CEO) – He graduated from Rensselaer Polytechnic Institute with a BS in Computer Science, and he spent some time as a software developer before taking the reins at Nebulous. In addition to being the cofounder and CEO, he is also an instrumental component in the management of the Sia project.
Luke Champine (Co-Founder) – Luke studied at Rensselaer Polytechnic Institute with David for 3 years before he dropped out of college to work on Sia full-time. He loves programming and is Sia's core developer.
Zach Herbert (Head of Operations) – He started working with the Sia team in January 2017 and excels at project and product management. He is studying for an MBA at Harvard Business School. He graduated from Boston University where he studied mechanical engineering.
Johnathan Howell (Sia Core developer) – He started programming around age 10 and he is working on the front-end of Sia to deliver a clean, well-built, and easy to use UX around the core functionality.
Todd Miltenberger (founder of Nebulous) – He is an American venture capitalist, entrepreneur and investment banker for emerging growth companies, and he founded Nebulous in 2009 as a niche consulting business. Todd currently serves as Associate for the Private Markets Group at Stifel Nicolaus. He dedicated his time to the group's investment banking and Vectis II fund management activities.
Other team members include Drew Volpe, Nebulous' board observer, and Jae Heller, who takes care of business development. Volpe is an investor, entrepreneur, and technologist. He has a strong background in search, machine learning, sensors, and mobile technologies. Heller is a marketing strategist and forward-thinking entrepreneur. She has an appetite to disrupt, create and reinvent products and experiences which transform industries, engage consumers, and enable positive change.
Product
Sia has a product and users!!
STORJ and IPFS are the two components that set Sia apart from other decentralized storage on the pricing side. I have a reasonable understanding of STORJ. However, I'm still looking into IPFS, so these assumptions may not be 100%.
Price–Hosts are those with storage and they set the price they want. This has pros because ideally market forces will find the price. This also has some cons because it adds a step and could turn some users off.
File Contract– The structure makes a lot of sense. However, I think it sacrifices some ease of use for a better incentive structure. In my opinion, we may be seeing a theme with Sia………
Product details can be picked up from their website. However, my take is that they are taking the whole decentralized thing to the max, which is great for decentralization maximalists. However, I do think it may limit the extent of their adoption.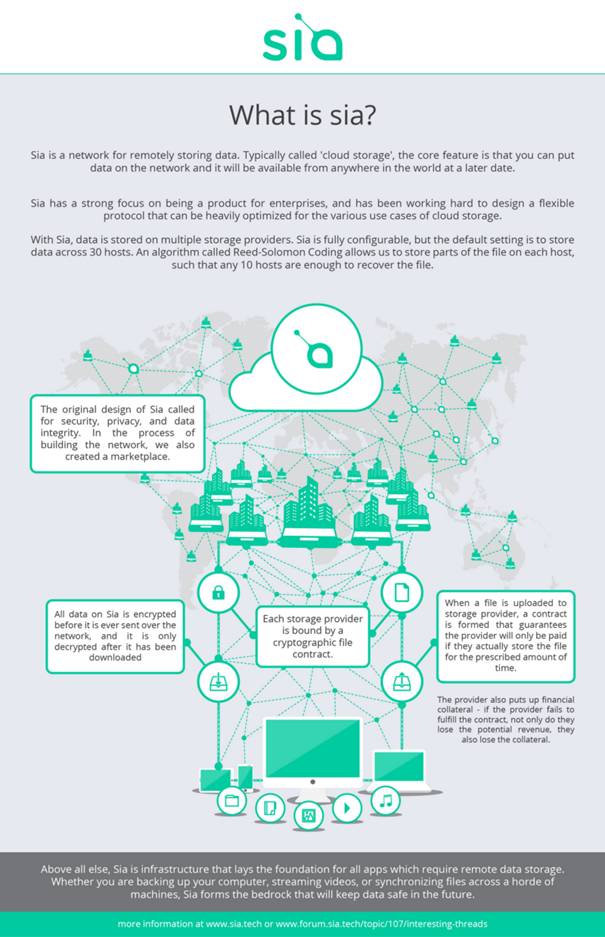 They also tout the redundancy they get from incentivizing hosts to stay online and storing file bits across multiple machines.

A blockchain company with a live product? Something is amiss.
I haven't stored anything yet. However, this shed some interesting light on the structure. You need to lock some funds up that you can and then use it to secure storage at whatever rate you desire. A lot of the coins will be off the exchanges and locked up as adoption picks up, which could lead to volatility of those outstanding or it may just find a nice equilibrium. This is something to keep an eye on.
Coin
SiaCoin is the cryptocurrency which is supposed to be used in Sia Network.
Anyone who has extra space on their PC can rent it out to the Sia decentralized network and get paid in Siacoin. Similarly, anyone who wants to use Sia storage needs to pay Siacoins to a host.
This is a special purpose currency developed to use in the Sia platform. It executes file storage contracts on the Sia blockchain. A host has to keep the files in an agreed upon space and for an agreed upon time. Payment will be released to the host in Siacoin after the end of the agreement.
The host won't get paid if they lose the file. These file contracts on the Sia blockchain ensure that the user and the host are both satisfied.
Sia started trading at $0.000046 per Siacoin, and currently the Siacoin is worth $ 0.017867 per unit. This is a 38,700% increment in price in just two years, and this increment is so enormous that it has brought Siacoin to the 14th position in the list of top 20 cryptocurrencies by market cap.
Supply of Siacoins
The supply mechanism of Sia is somewhat unique, because there will be an infinite number of Siacoins. Developers mined the first 100 blocks to start with. The reward for the first block was 300,000 Siacoins, and after the first block, the Siacoin reward will exponentially decrease by one unit for subsequent blocks.
It means that the:
The first block had 300,000 Siacoins.
The second block had 299,999 Siacoins.
The third block had 299,998 Siacoins.
The fourth block had 299,997 Siacoins.
… and so on… until the block rewards are decreased to 30,000 Siacoins.
After that, 30,000 Siacoins will enter the system for every block mined.
There are 26.7 billion Siacoins currently available.
Store Coins on Ledger Nano S
Market cap of Siacoins
According to CoinMarketCap, Siacoin's (SC) price is $0.05 per unit with a market cap of $200-400 million on a 24-hour volume of $2-50 million with an available supply of 31,293,851,472 SC (02.12.2017).
Financials
Here's what they are touting. This is taken directly from their front page.


Now, this is really only a projection because the host set their own price.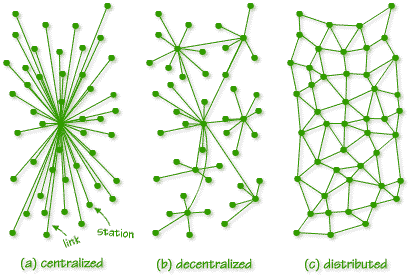 It looks like from a list of active hosts that the going rate is ~2k SC per TB per month. At current rates (.00000570 BTC @ BTC = 2700 USD), this comes out to a bit over $30. I think this is mostly because of the massive increase in price SC has seen over the past months. My assumption is that these are longer term contracts. I imagine the longer it's out the more stable the price will become. However, as you can see it is truly global in scope so some volatility against USD will remain. In my opinion, their claim in the chart above is a bit misleading though because they are assuming hosts will be willing to be paid at that rate.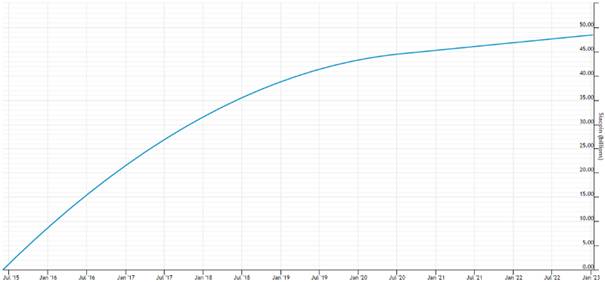 Coin creation
There are 26 billion or so SC now, and in 2023 there will eventually be about 48 billion. The faster minting is a bit of a concern now. However, they seem to be gaining adoption at a decent clip. At the current price of 2k SC per terabyte per month, coins will have a capacity of 24.23 exabytes when all 48,460,000,000 coins are mined.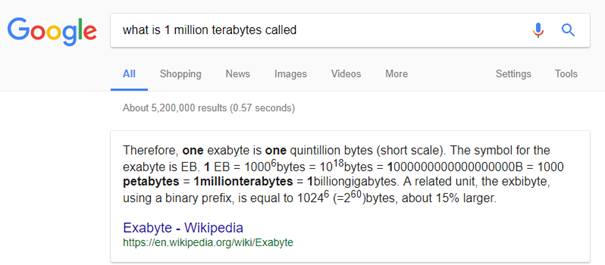 Totally knew that
I couldn't find information on how much Amazon is exactly storing total these days. However, I don't think this is that crazy of a number. Machine learning, AI, VR, Image recognition, driverless car, other cool buzzwords — what do they all have in common? They all need massive amounts of data.
Activity/Transparency
Many useful information can be found on their Pulse Site like the distribution of hosts.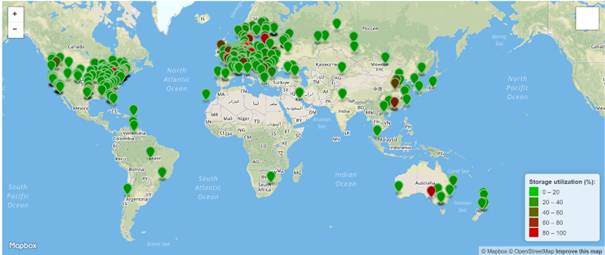 and the current prices.
They also seem very active in slack answering questions, and it seems like David is making the rounds more now. However, they will definitely need to bring in some marketing folks to make the jump. They are VERY open with the project and the community appreciates that. So, if they deliver I'm sure we will continue to hear more from them.
Siacoin Funds
As I already said, Sia did not hold an ICO. However, they did crowd fund with the sale of "Siafunds" (a secondary cryptocurrency) and pay out 3.9% of all successful storage contract payouts to the holders of the Siafunds. 10,000 Siafunds were issued in total. About 1,000 Siafunds were sold in the crowd-sale and the rest held by the development team. It is no longer possible to buy Siafunds unless you obtain one directly from a holder. However, they are occasionally offered for sale on their subreddit or Slack trading channel.
Buy coins on Cex.io
Buying and Storing Siacoins
Step 1: Get a Cryptocurrency
To get a cryptocurrency like ETH/BTC, you need to convert your fiat currency to ETH/BTC on any popular exchange site. You can use this guide: Buying Bitcoin Using A Debit/Credit Card for converting fiat into BTC.
You can skip this step if you already have BTC/ETH/LTC.
Step 2: Crypto to Siacoin
You can exchange BTC/ETH for Siacoin on these popular exchanges:
Bitsquare
Shapeshift.io
Poloniex
Out of these, ShapeShift is the easiest way to get ahold of your first Siacoin token.
Now that you have purchased your Siacoin tokens, move them to a Sia wallet.
Step 3: From exchange to Sia Wallet
Sia currently only supports desktop wallets on Windows, Mac, and Linux platforms.
You can Download the most recent Sia wallet here
Run your Sia wallet and wait for synchronization with the blockchain. (Synchronization can take a couple of hours.)




Create a new wallet and use the seed key displayed to unlock it. (This can take a couple of minutes.)


It's very important to secure your seed key.


Click the Receive Siacoin and send the Siacoin you bought from the exchange to this address.
The Future of Sia
Sia has the potential to disrupt a multibillion dollar industry, namely the storage of the world's files in a way that is more cost effective, more secure, and more private than ever before. With no need for a central bank of severs on which to store data, and by utilizing blockchain technology to allow for peer-to-peer file storage Sia could absolutely revolutionize the cloud storage industry.
Sia's long term goal is to compete with cloud storage platforms like OneDrive, Google Drive, and Dropbox. In the blockchain space, Sia's direct competitors are MaidSafe and Storj. However, Sia claims to be better with decentralization and encryption.
The developer's community don't believe in mass marketing campaigns for promotion, and they are confident that they are making a highly competent product.
Conclusion
Today, the need for data decentralization, security, and privacy is at an all time high in the market, so I think Sia has come just at the right time.
The future of Siacoin hinges on the success and rate of adoption of Sia cloud storage, and currently this is looking very promising.
From an investing point of view, Sia has done very well over the last six months. The price of Siacoin has increased 50 % in the last 7 days (at the time of writing this article).
Siacoin looks like it could be an interesting project and the future is looking bright for Sia.
It is estimated that the cloud storage market could be worth $74 billion by 2021. This means that if Sia could go some way to capturing a part of this market from the established companies such as Google, Microsoft, and Dropbox, then it could prove to be a very lucrative investment.
Happy Investing!
Buy coins on Coinbase
Useful Siacoin Cryptocurrency Links
Here are some useful links to keep yourself updated on the latest news on Sia:
How to buy it?

Where to store it?

CaptainAltcoin's writers and guest post authors may or may not have a vested interest in any of the mentioned projects and businesses. None of the content on CaptainAltcoin is investment advice nor is it a replacement for advice from a certified financial planner. The views expressed in this article are those of the author and do not necessarily reflect the official policy or position of CaptainAltcoin.com