Blockcard Review [2022] – Fees, Benefits, App in Overview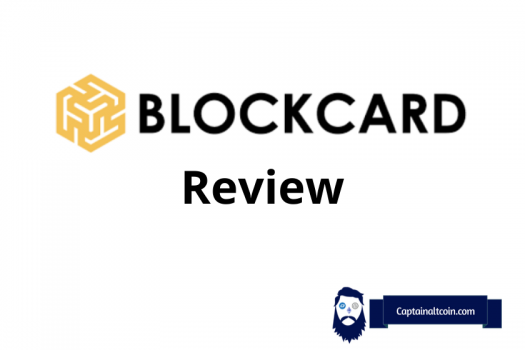 Blockcard Review [2022] – Fees, Benefits, App in Overview
When you use Blockcard to make crypto payments, you get up to 6.38% cashback ✅
Users of Blockcard can earn Tern tokens which they can spend immediately ✅
It offers instant payment conversions between crypto and fiat ✅
It is integrated with Google Pay and Apple Pay, and Samsung Pay ✅
Comes in three formats - virtual, plastic, and metal ✅
You get a free bank account insured by FDIC (federal deposit insurance corporation) ✅
Your unused balance can work for you by staking it ✅
Crypto debit and credit cards are fast becoming popular. That is to be expected since cryptocurrencies plan to take over the finance world. However, you might be wondering if you should get a crypto card and which one may be right for you.
That is what this article will address. We will talk about Blockcard, one of the popular crypto cards. How does it work? What are the pros and cons? Follow this article, and you'll find answers.
WHAT IS BLOCKCARD
---
Blockcard is a crypto debit card produced by Ternio, a US-based crypto company and introduced on January 4, 2019. It was created to boost mainstream adoption of cryptocurrencies by facilitating instant crypto payments.


Being a VISA card, Blockcard can be used at any store that accepts VISA payments(reportedly around 46 million merchants worldwide). As of writing, it is only present in the United States, but plans are already in place to introduce it to other countries in Europe.
HOW TO GET A BLOCKCARD
---
How can you get a Blockcard? It's actually a simple process. All you need to do is:
Register an account with the Blockcard website(it takes minutes or less).
Deposit into your account. There are three ways of doing that:

Crypto transfer. Select a cryptocurrency from the options available, click it to get the wallet address, and send funds from your exchange or personal wallet address.
ACH(Automated Clearing House) transfer. Your account information will be accessible as soon as you log in. You can then make ACH direct deposits into your account, which will be converted to crypto.
Retail Transfer. Blockcard has partnered with many retail stores in the United States, like Walmart, 7-11, among others. You could walk up into any of these stores and top off your blockcard account at the cashier or self-serve kiosk.

Pass KYC(Know your customer). We'll talk more about this later in this article.
Receive your card, both virtual and physical.
THE THREE TYPES OF BLOCKCARD
---
Let's take a good look at each of the three Blockcard types:
Virtual card: As the name implies, this card is not a physical card. It comes free with the plastic card and has an entirely different set of numbers(card numbers, CVV, and expiration dates). Being virtual, it can only be used online, with a daily spending limit of $5000.
Plastic card: This card costs ten dollars and can be used to withdraw money from ATMs, being a physical card. It also has a daily spending limit of $5000 and a daily ATM withdrawal limit of $500. This also applies to Venmo transactions and PayPal cash withdrawals.
Metal card: It hasn't been officially launched yet but will come with the same limits and fees as the plastic card. The difference between the two is the durability of the metal card and the fact that the metal card comes with replacement protection. The metal card costs $50. Users of the plastic card can upgrade to the metal card once it's released.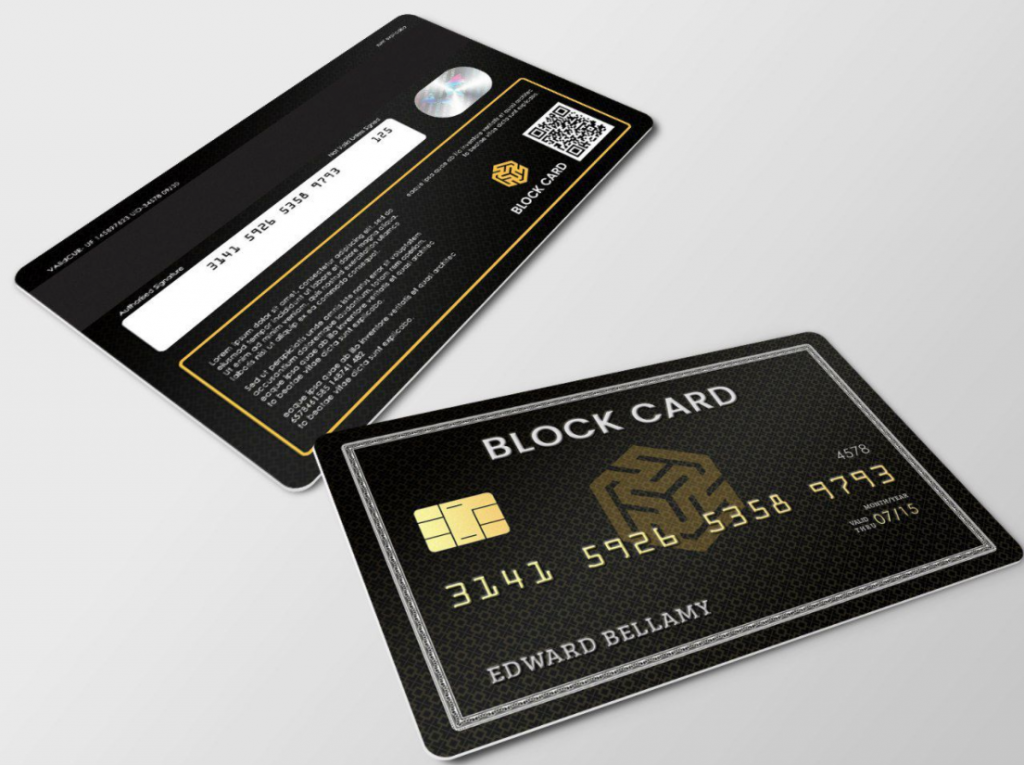 THE TERN TOKEN
---
TERN is the payment token of Ternio. It is used on Lexicon(another Ternio initiative) and Blockcard. As of writing, the price of one TERN token is $0.008, with a total market cap of about 3.9 million US Dollars. The TERN token can also be traded on some major exchanges like Bitmart, Probit Global, and VinDAX.
So, how does it work? Users can deposit any of the 12 supported cryptocurrencies into their Blockcard account. The cryptocurrencies are then converted to TERN, the only token swapped for fiat on the Blockcard. Thus, your account balance is a reflection of the real-time value of TERN.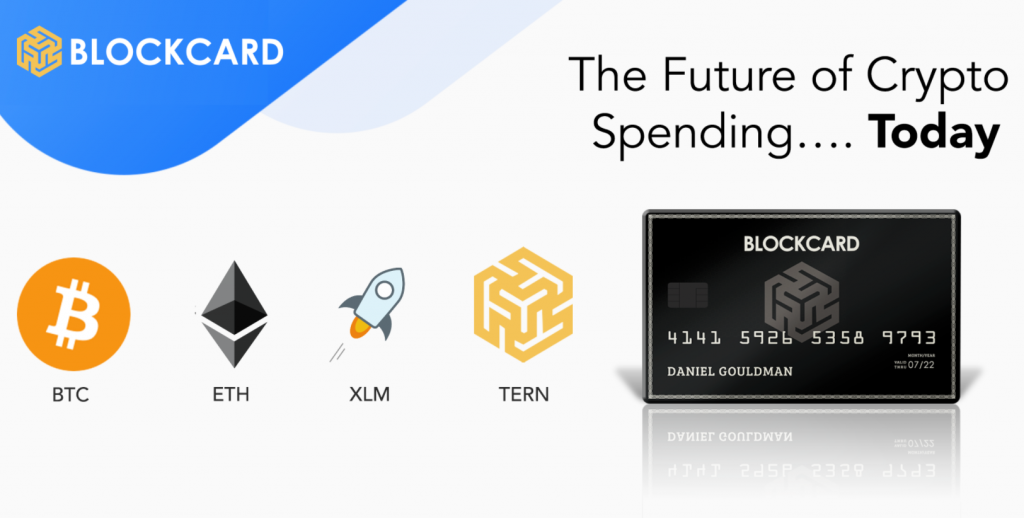 STAKING TERN
---
This is an exciting feature of the Blockcard system. You can start earning staking rewards by downloading and installing the TERN wallet on your phone. After that, deposit any of the accepted cryptocurrencies(about 12 so far), and it is automatically converted to TERN, which you can then stake on the TERN wallet.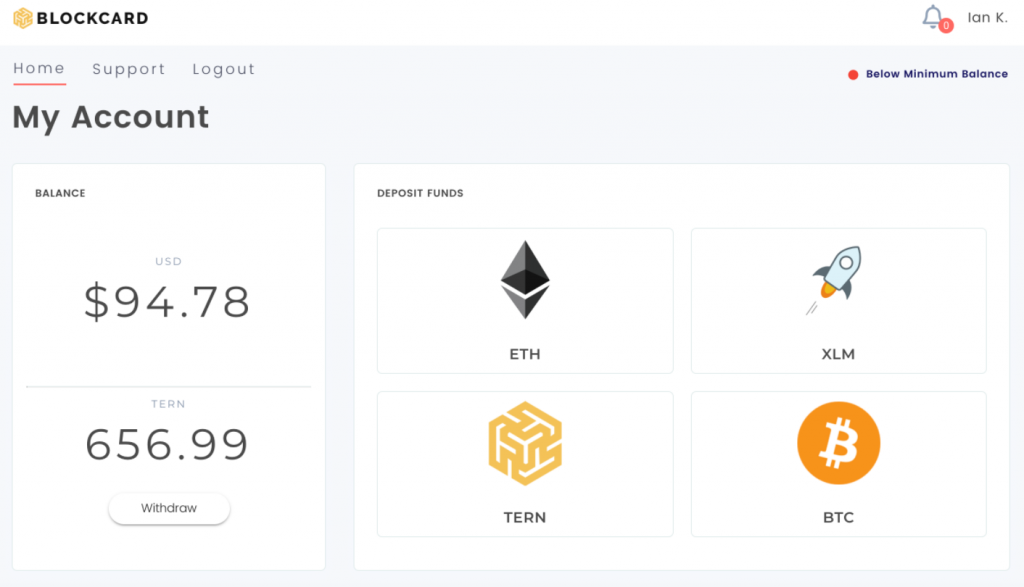 Each staking cycle is 30 days. During that period, you receive staking rewards in the form of crypto cashback anytime you make a purchase with your Blockcard. The percentage of cashback you get is a measure of how much TERN you're staking. If you have at least:
30,000 TERN, you get 1% cashback
57,500 TERN, you get 2% cashback
82,000 TERN, you get 3% cashback
105,000 TERN, you get 4% cashback
120,000 TERN, you get 5% cashback
145,000 TERN, you get 6% cashback.
KYC PROCESS
---
The KYC process is essential to activate your account and get a virtual card to make transactions. Before starting the KYC process, ensure that you have a minimum of $10 balance in your Blockcard account as that amount will be deducted as KYC fee.
After signing up on the Blockcard website, you'll be directed to the companion bank's website to start the KYC process. Details you'll require for the process include your social security number, Passport or Driver's License number, billing address, etc.
If the KYC is rejected the first time, you'll have to complete it manually. If that is the case, the customer care team will contact you via email.
BLOCKCARD SUPPORTED COUNTRIES
---
Blockcard is currently only operational in the United States of America. There are plans already in place to introduce it to 26 more European countries in the future.
ALTERNATIVE CRYPTO DEBIT CARDS
---
We will consider three top alternatives to the Blockcard:
There are no fees for card or account maintenance, neither do they charge for fiat exchange services. In addition, customers are rewarded with up to 1.5% cashback in BTC and get $10 rewards in BTC when they successfully refer someone.
Coinbase card: This card is produced by Coinbase, one of the largest cryptocurrency platforms in the world. It's available to users in the US, UK, and EU countries.
Among many things, it offers its US users the ability to toggle between 4% cashback in XLM and 1% cashback in BTC whenever they make transactions. It comes with some fees, though, the peak being a 2.49% liquidation fee on all cryptocurrency transactions using coins apart from USDC.
Uphold: The Uphold card Is a crypto debit card that works with Mastercard to facilitate crypto, fiat, and precious metal transactions. Just like Blockcard, it is only available in the US. Its fees are not as high as Blockcard's, and it offers up to 2% cashback on crypto purchases(lower than Blockcard).
Other cards worth of mention are BlockFi Card, Crypterium, AdvCash, Crypto.com Card, SpectroCoin Card, Nexo card, Gemini card, BitPay card etc.
FREQUENTLY ASKED QUESTIONS
---
Is the Ternio Blockcard right for me?
---
With what we have discussed so far, what do you think? For one thing, if you're not from the US, it may not be for you, for now. However, if you're a resident of the US and you love to apply crypto in practical ways every day, why not give it a trial?
Is Blockcard worth it?
---
Consider the facts:
You can get cashback up to 6.38%
It saves you a lot of stress that would have come with using crypto for day-to-day transactions.
The fees are on the high side
The value of your portfolio changes with TERN's value.
Looking at the pros and cons as outlined above, would you say it is worth it? You know we can't answer for you; we can only guide you.
Where can you use Blockcard?
---
Blockcard is only supported in the United States of America for now. More countries will be added later
How much does Blockcard cost?
---
The virtual card is free; you get it as soon as you finish KYC. The plastic card costs $10, while the metal card would cost $50 when it's released.
Integrated with major e-wallets
9
PROS
When you use Blockcard to make crypto payments, you get up to 6.38% cashback ✅
Users of Blockcard can earn Tern tokens which they can spend immediately ✅
It offers instant payment conversions between crypto and fiat ✅
It is integrated with Google Pay and Apple Pay, and Samsung Pay ✅
Comes in three formats - virtual, plastic, and metal ✅
You get a free bank account insured by FDIC (federal deposit insurance corporation) ✅
Your unused balance can work for you by staking it ✅
CONS
$5 for maintenance fees unless they spend up to $750 monthly on the card ❌
$1 for domestic PIN transactions and $2 for international ones ❌
$3 for domestic ATM withdrawals and $3.5 for international ATM withdrawals ❌
$0.5 for ATM balance inquiry ❌
It is only available in the United States of America for now. ❌
It's not beginner-friendly. ❌
The value of your balance in fiat is not stable since we're dealing with volatile cryptocurrencies. ❌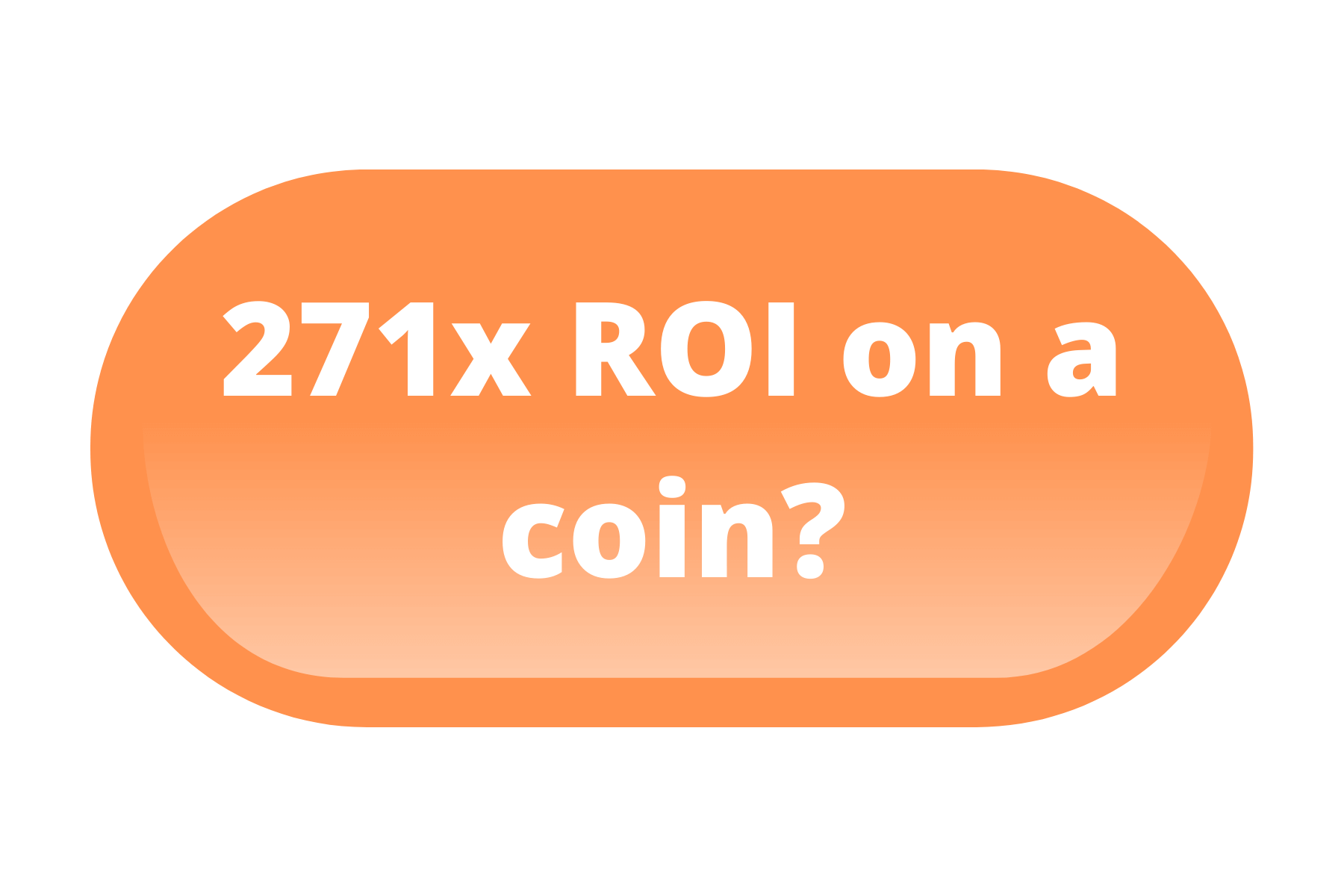 CaptainAltcoin's writers and guest post authors may or may not have a vested interest in any of the mentioned projects and businesses. None of the content on CaptainAltcoin is investment advice nor is it a replacement for advice from a certified financial planner. The views expressed in this article are those of the author and do not necessarily reflect the official policy or position of CaptainAltcoin.com