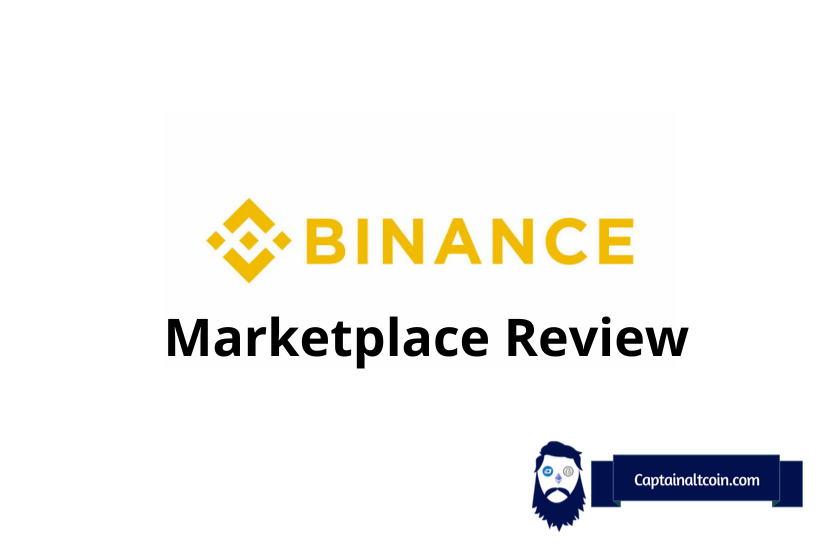 What is Binance Marketplace?
---
It is safe to say that marketplaces built on crypto platforms are becoming more and more popular. What does this actually mean? Well, it is actually simple – you can use your cryptocurrencies on these marketplaces to pay for different kinds of services, like Hotels booking for example.
Even though some people believe that marketplaces on the crypto platforms are generally unstable, I found on some forums that people also believe they should be the next big thing in the crypto universe. The latter is hard to argue, isn't it?
In this article, we are going to take a close look at BinanceMarketplace, a decentralized platform that belongs to one of the largest (if not the largest) crypto ecosystems – Binance.. When you hear "Binance " most people think of cryptocurrency exchange, however Binance has an entire crypto-related ecosystem. Marketplace where you can use your cryptocurrencies to pay for different kinds of services is part of it, of course.
Since Binance marketplace was established back in the spring of 2021, it is still considered a relatively new platform. Thus, let's jump into the details and try to answer some of the most important questions about one of Binance's newest projects.
What services are available on Binance marketplace
---
There are quite a few services available on Binance marketplace, and I will cover in this article the most interesting ones. Currently, you can book hotels with cryptocurrencies, participate in Launchpad or earn rewards with Liquid Swap, as well as create and send Gift Cards. There is for sure more to come, but let's explain the services currently available.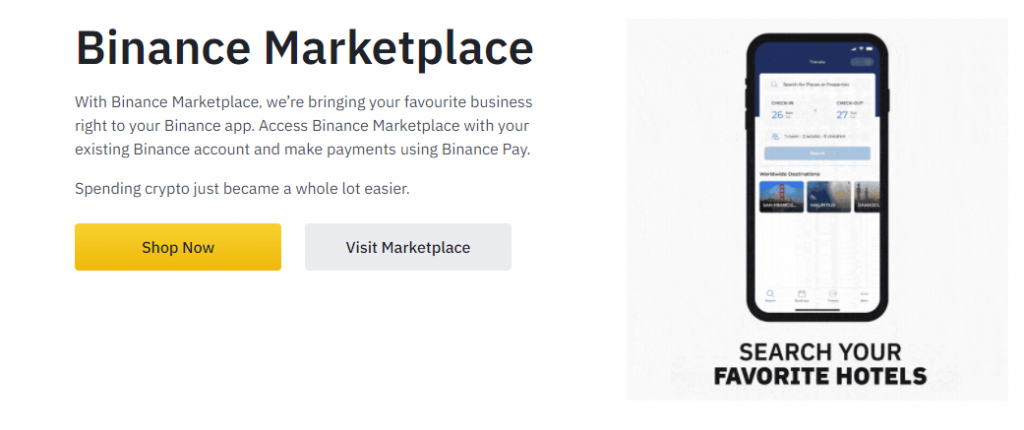 Hotels
---
As already mentioned, probably the most interesting service on Binance marketplace is booking hotels. It offers its users the ability to book hotels by paying in crypto. This service was developed in collaboration with Travala and was officially the first project to be used on the Binance Marketplace.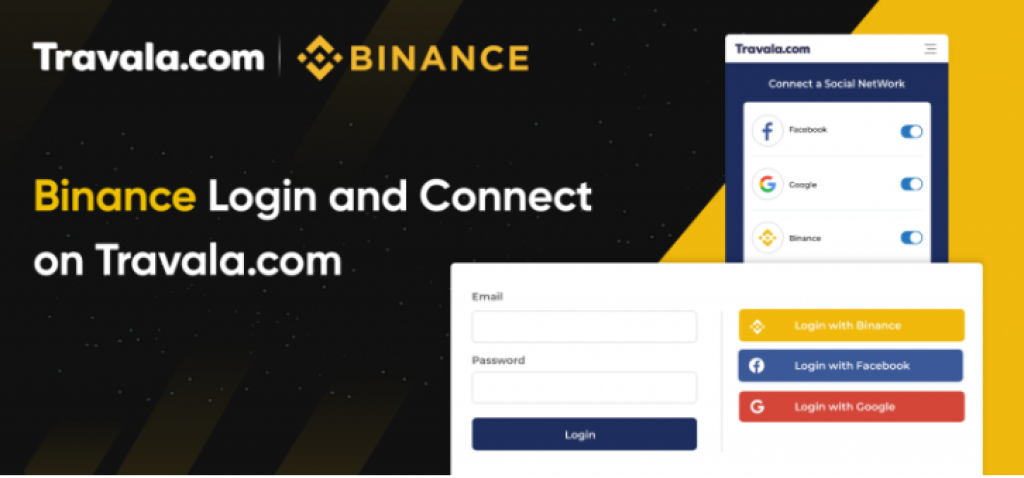 Hotels service on Binance app is very easily accessible, here is the simple step-by-step guide how to find it:
Open your Binance App. On the homepage, drag down to access services and then click simply called "hotels" option
There will be explanation message that this feature operates on Travala and you should contact them if any issues arise
You can then select check-in and check-out date and then find different worldwide destinations like Nassau, Auckland, Paris, Montreal, Beirut, Sao Paolo, Muscat, Zanzibar, Bali, Lagos and many more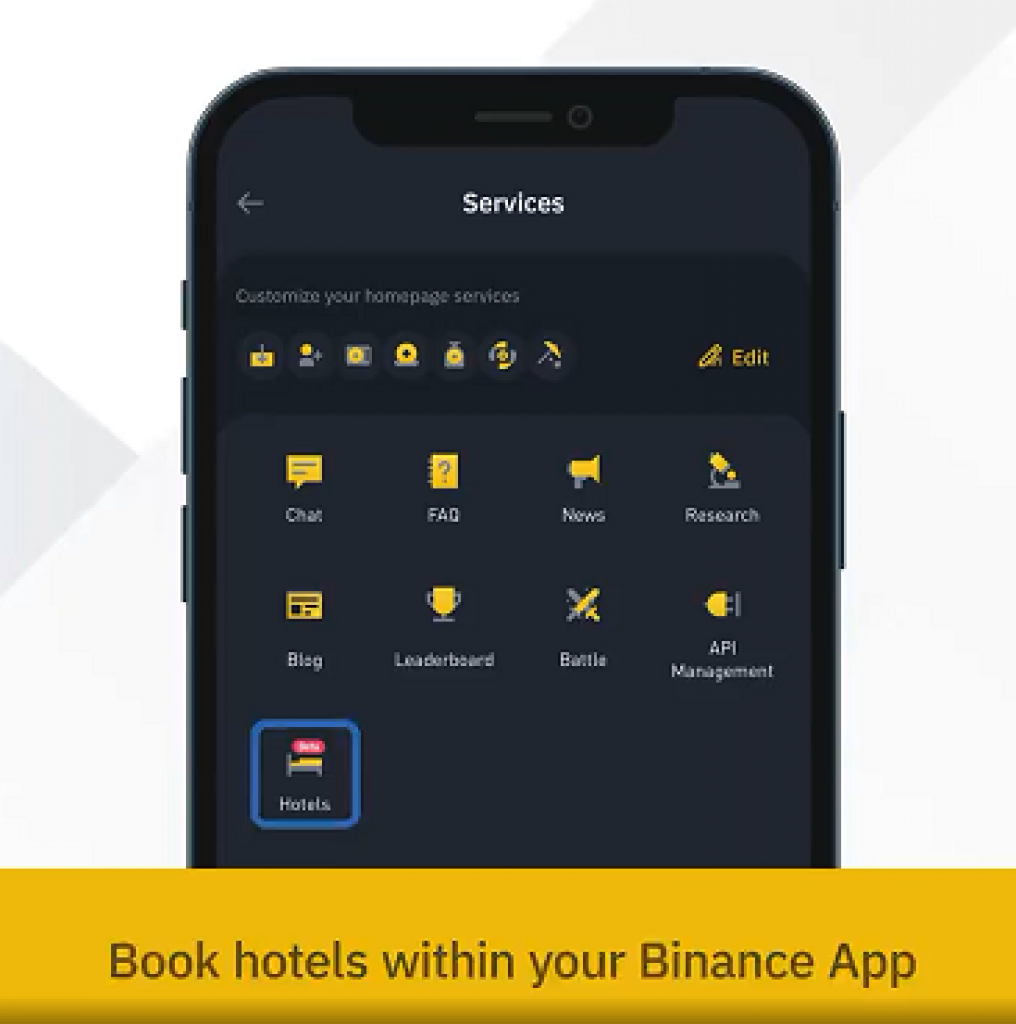 Most hotels offer 2% giveback on the booking and the majority also have a free cancellation option. Everything on Travala is actually pretty user friendly and similar to a widely-popular website in this niche – booking.com. Just make sure you are logged in to your Binance account and you will be able to book hotels easily.
Launchpad
---
Another interesting service on Binance marketplace is called Launchpad. The feature is probably even more easily accessible than hotels since it just one-click away when you open the Binance app's homepage.
Binance launchpad is a token launch platform and it offers users to trade and sell BETA tokens. A new token is added every month or so. It uses BETA finance, a permissionless money market for lending, borrowing and short selling crypto. Probably the most unique feature of Beta Finance is that it enables users to become traders of short "1 click" assets that they believe will go down in price.
Some of the most recently added tokens on Binance launchpad are Coin98, FC Barcelona Fan Token, Tokocrypto, Linear, Dego and AC Milan fan token.


Liquid Swap
---
Liquid Swap is yet another feature on Binance marketplace that we are going to look into today. It offers users to swap different kind of tokens and its interface is very similar to widely popular crypto swap platforms like Uniswap or Pancakeswap.
Currently, swapping for more than 30 tokens is available on Liquid Swap. Probably the main advantage of Liquid Swap is that it enables access to assets and token pairs that can be hard to find on standard DeFi platforms. For instance, you can provide liquidity for the BTC/BNB trading pair, or ETH/BTC.
In exchange for providing liquidity on Liquid Swap, users receive a reward (usually in the form of BNB).

How to pay on Binance marketplace?
---
As already mentioned, the biggest advantage of Binance marketplace is that you can pay for different kinds of services using cryptocurrencies you currently hold on your Binance wallet.
It is actually quite simple how to pay on Binance marketplace – you can use the "Sign in with Binance" option to create your account in the merchant app (for example on Travala there is an option to do exactly this and then you are able to pay for hotel booking) and make your payments in crypto using Binance Pay.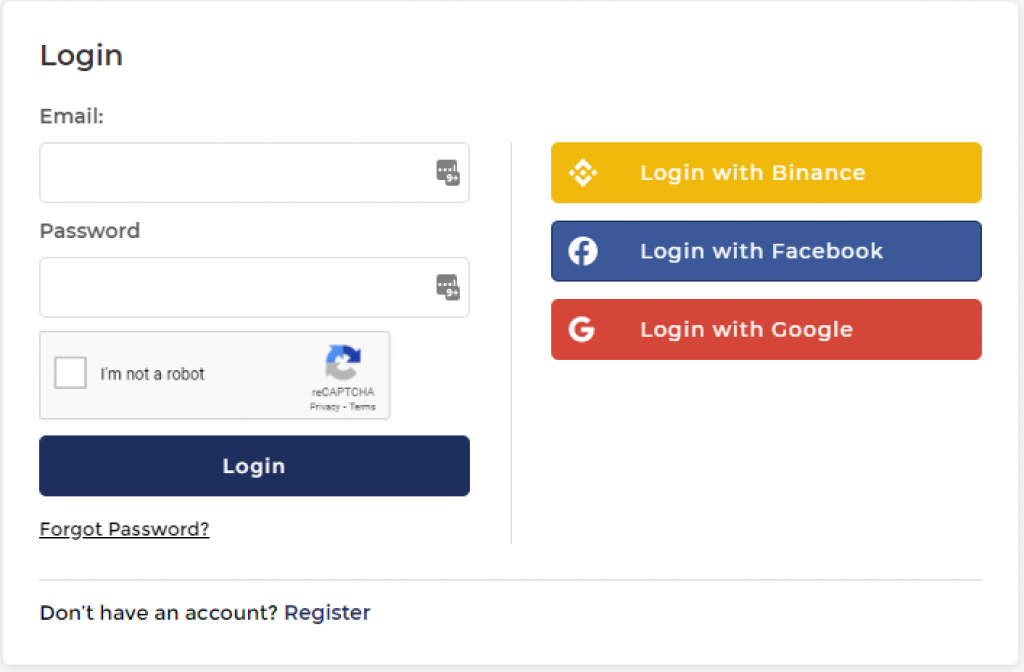 What is Binance Pay?
---
Binance pay is a cryptocurrency payment technology system and it is designed by Binance. It allows its users to pay and get paid in crypto from their friends and family worldwide.
Binance pay is available for both merchant-based transactions and peer-to-peer payments. The whole point of Binance pay is to help cryptocurrency holders to use their portfolio as a payment method online. You can also set your payment preference that allows you to choose which cryptocurrencies you want to spend and in the order you prefer.
Binance Pay currently supports more than 30 cryptocurrencies such as BTC, ETH, ADA, BNB, DASH etc.
Is Binance marketplace available to all users?
---
Unfortunately, the answer to this question is no. Binance marketplace is available only to eligible users of Binance.com since Binance pay is available only to some users.If you want to become eligible for using Binance pay, you need to of course have an account on Binance and complete your identity verification.
It's good to note, at this point, that the views expressed in this article are NOT to be considered as FINANCIAL ADVICE.
Conclusion
---
Binance marketplace is one the newest projects established by one of the largest crypto platforms in the world. This sentence speaks for itself and in my opinion there is a lot more to come from Binance marketplace. It is the matter of time when they will expand the type of services which are offered.
Also, this platform helps cryptocurrency holders to resolve one of the biggest problems they are still facing – how to spend their crypto and use it as payment methods to buy and spend online.
Read also:

CaptainAltcoin's writers and guest post authors may or may not have a vested interest in any of the mentioned projects and businesses. None of the content on CaptainAltcoin is investment advice nor is it a replacement for advice from a certified financial planner. The views expressed in this article are those of the author and do not necessarily reflect the official policy or position of CaptainAltcoin.com