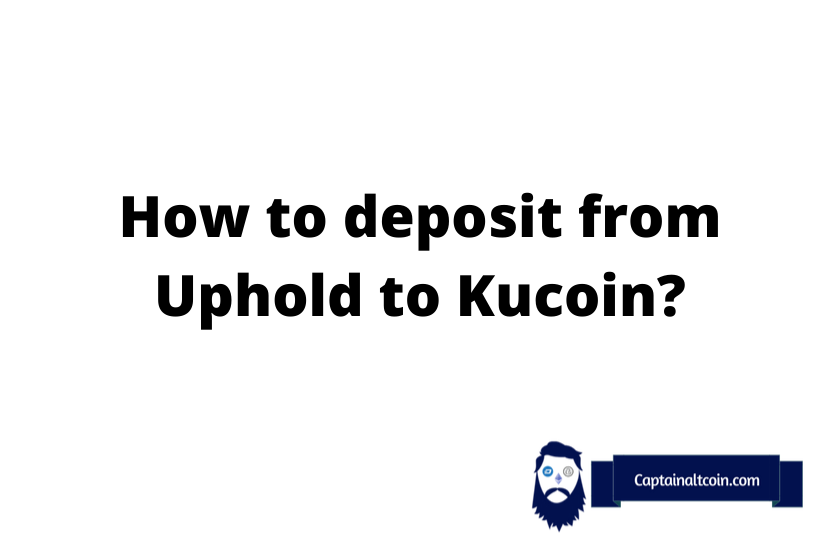 IMPORTANT WARNINGS
---
Trying to deposit a non-supported token may result in the loss of tokens.
Send a small test amount first
Beware when choosing the network which you want to use for sending crypto
How to Withdraw Cryptocurrency on Uphold
---
Withdrawing your cryptocurrency to a wallet and an exchange is not too dissimilar. Today we are going to see how we can transfer our cryptocurrencies from Uphold to Kucoin. So let us start with launching the withdrawal from Uphold.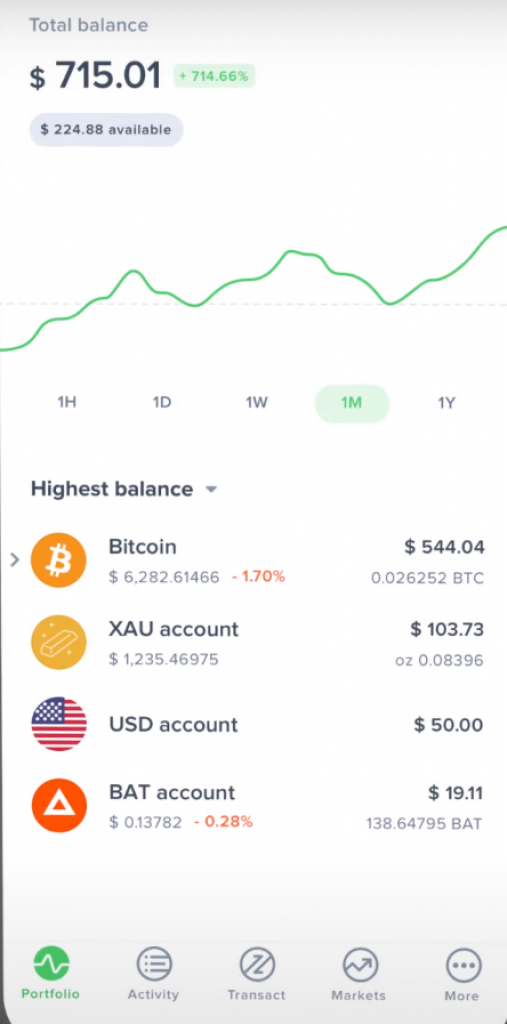 Uphold has a mobile app that anyone can use anywhere they want. When we open the mobile app of Uphold, we will see the little "transact" button at the bottom of the screen. Click on it, and you will be redirected to the transaction screen where all the send/receive can be done.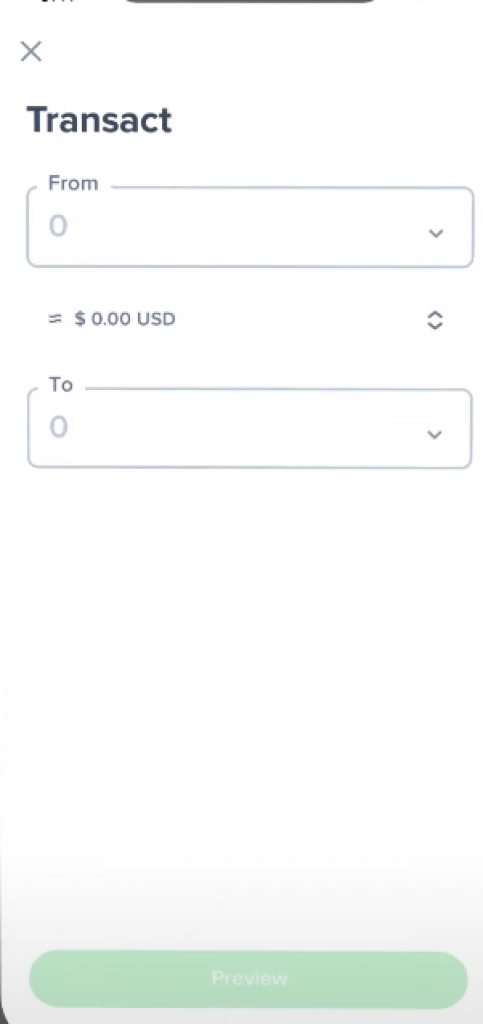 When we click the transaction button, we will be faced with the "from" and "to" buttons here. Both could be used vice versa, from outside to inside or inside to outside. Since we are doing from inside to outside, click on the "from" first and move to the next step.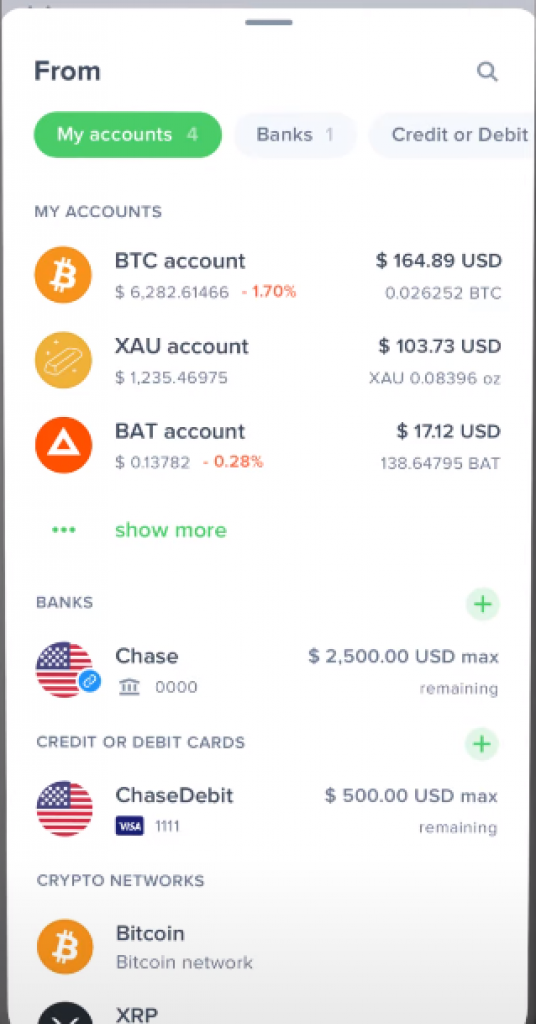 Here we have options, you can either select to withdraw from Uphold, deposit to uphold, or even buy crypto from your bank account or credit card via Uphold. Since we are transferring from Uphold to Kucoin, pick the coin you want to withdraw under the "my accounts" screen.

After the "from" part of it is over, click on "to" and this screen will pop up. This is the place where we select where it will go. Click the same coin under "crypto" to move to the next stage where we enter the amount.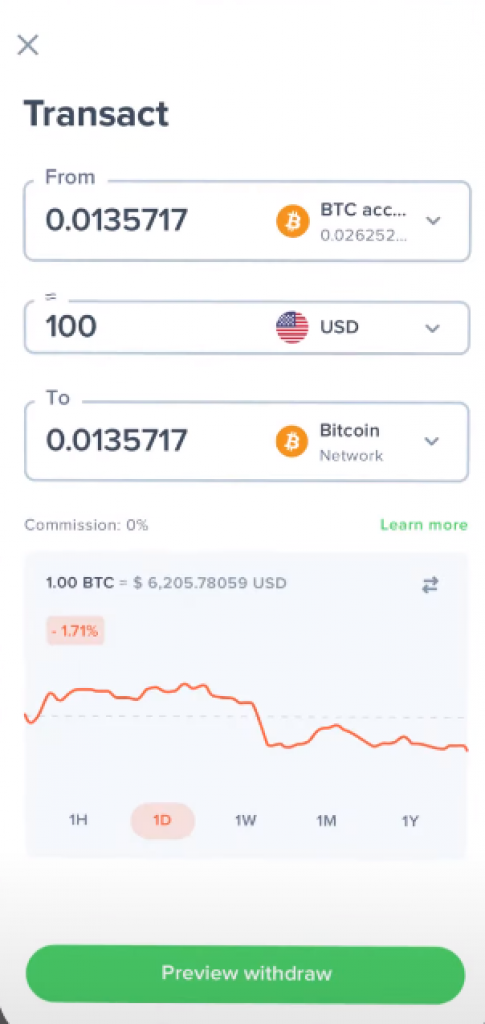 Here we enter the amount of how much we want to send. We can do it in multiple different ways, pick the use max if you want, enter the coin amount manually or we could write it in dollar terms if we want to. After we are done, click on the "preview withdraw" button in green.
Deposit address from Kucoin
---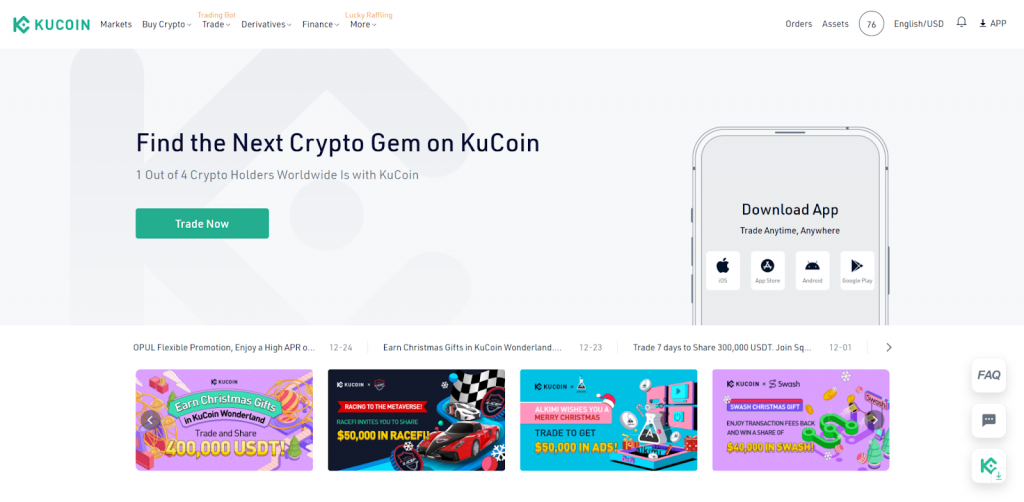 We need to log into our Kucoin account. When we do, we will be faced with the homepage screen. From here we click on the "assets" button to move to our asset overview screen.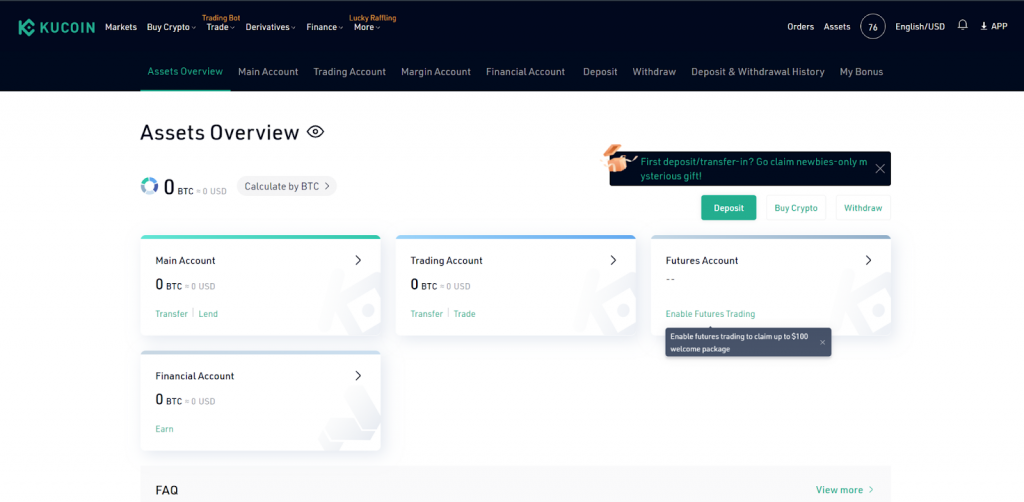 Here we can see the type of accounts we have, since we are going to simply deposit, we do not have to focus on any of the accounts if we do not want to, we could simply click on the green deposit button to further along. You could also click on the accounts as well but it will redirect to the same deposit eventually.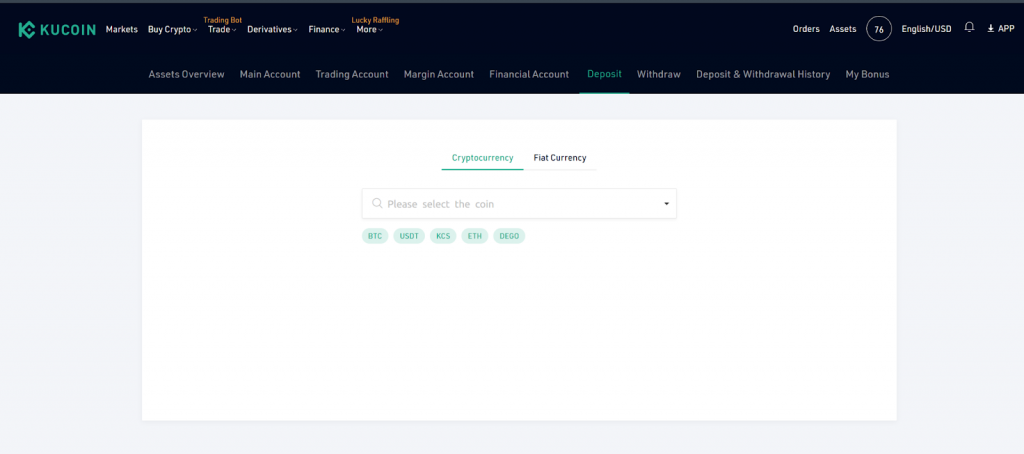 You will be redirected to the coin selection page. Click on the search bar and pick the coin you want to deposit. There will be a drop-down menu and you need to pick the same coin you selected at Uphold.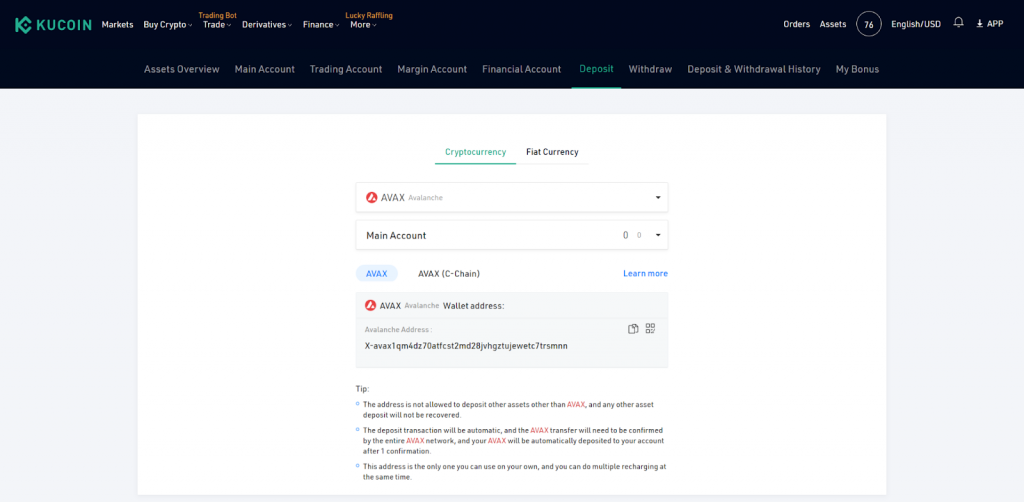 After you select the coin, you will see the deposit address. You will also see the networks Kucoin supports as well. If you want to, you could change the network and see that network's address. It is very important to pick a cheap network because it would be highly inefficient and expensive to pick a slow and expensive network.
Back on Uphold to finish
---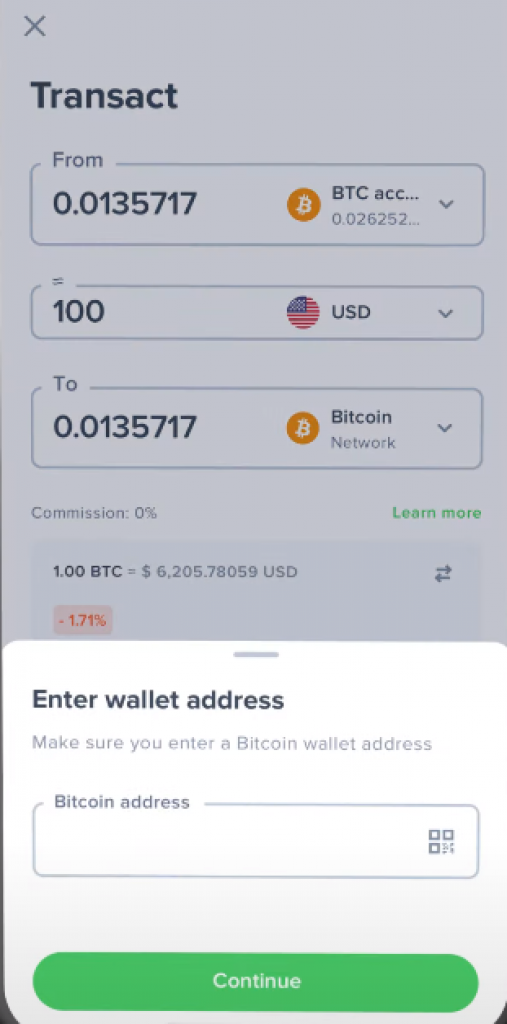 Enter the cryptocurrency wallet address you got from Kucoin on this screen. And click continue to reach the last stage before you are done.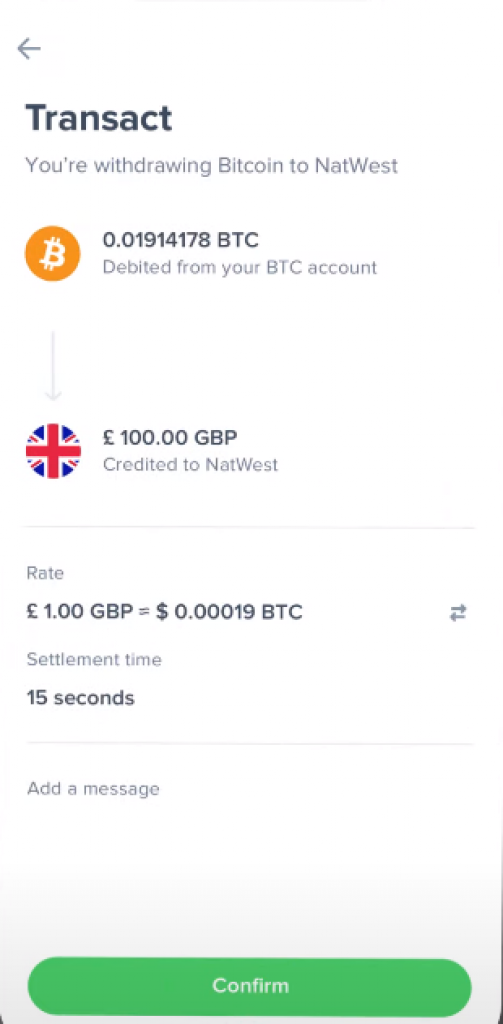 Here you will be faced confirmation screen. Check everything you entered is correct and if you are sure then click on confirm button. This is the last stage, after clicking the confirm button all you have left to do is wait. You now officially managed to move cryptocurrency from Uphold to Kucoin.
Read also:
FAQs
---
Where is My Crypto Deposit?
---
Kucoin confirmation and crediting take a few minutes, not too long (around 5-10 minutes). So as soon as your transaction is sent by Uphold, you could check the confirmation count and it should be there in under 10 minutes.
How long does the transfer take?
---
This depends on the cryptocurrency you picked and the network you are using. It can vary from 5 minutes to nearly an hour or more. Legacy Bitcoin transactions versus SOL network transactions have the biggest difference for example. So no set amount of time can be given for all transactions.
Does Uphold have crypto withdrawal fees?
---
Uphold doesn't just have a fee for withdrawing, they also have a spread as well. Which means you are not buying or selling at near prices. There is also a withdrawal fee involved at the same time. You can learn more about it from these articles;
https://support.uphold.com/hc/en-us/articles/206118653-Account-funding-withdrawal-costs-and-limits-Classic-Web-Wallet-
https://uphold.com/tr/get-started/service-fees
Does Kucoin have crypto deposit fees?
No, there is no deposit fee at Kucoin.

CaptainAltcoin's writers and guest post authors may or may not have a vested interest in any of the mentioned projects and businesses. None of the content on CaptainAltcoin is investment advice nor is it a replacement for advice from a certified financial planner. The views expressed in this article are those of the author and do not necessarily reflect the official policy or position of CaptainAltcoin.com