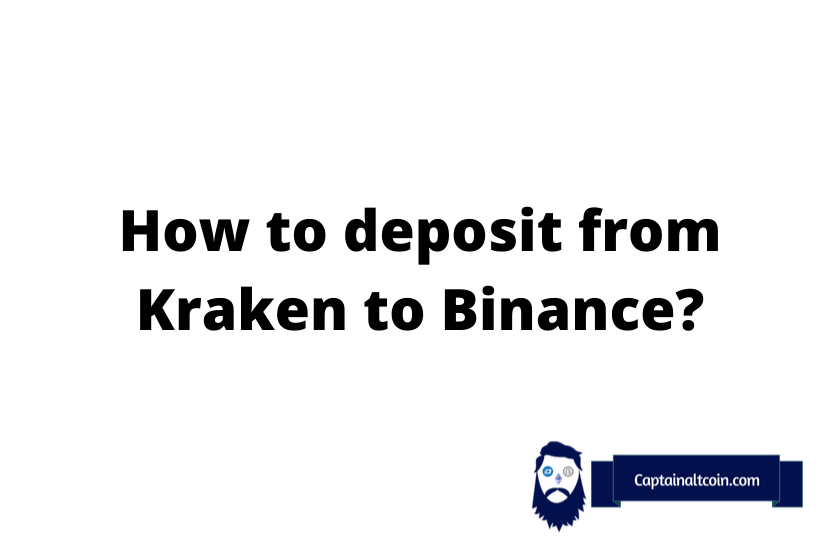 IMPORTANT WARNINGS
---
Trying to deposit a non-supported token may result in the loss of tokens.
Send a small test amount first
Beware when choosing the network which you want to use for sending crypto
Starting out with the withdrawal process on Kraken
---
In order to transfer your cryptocurrency from Kraken to Binance, first, we need to take a look at how to withdraw from Kraken.
In order to do this first, you need to log into your Kraken account and open up the home page.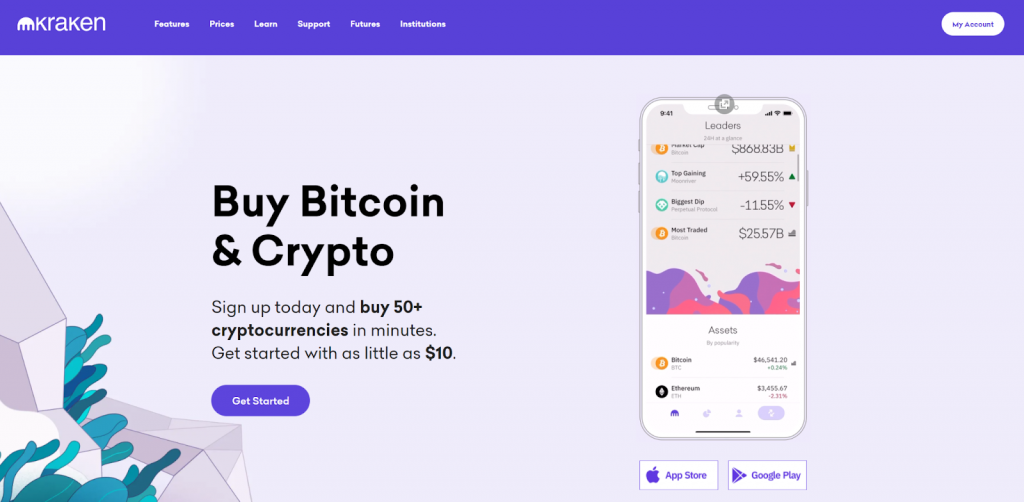 After you see the home page and log in, click on the "my account" at the top right corner.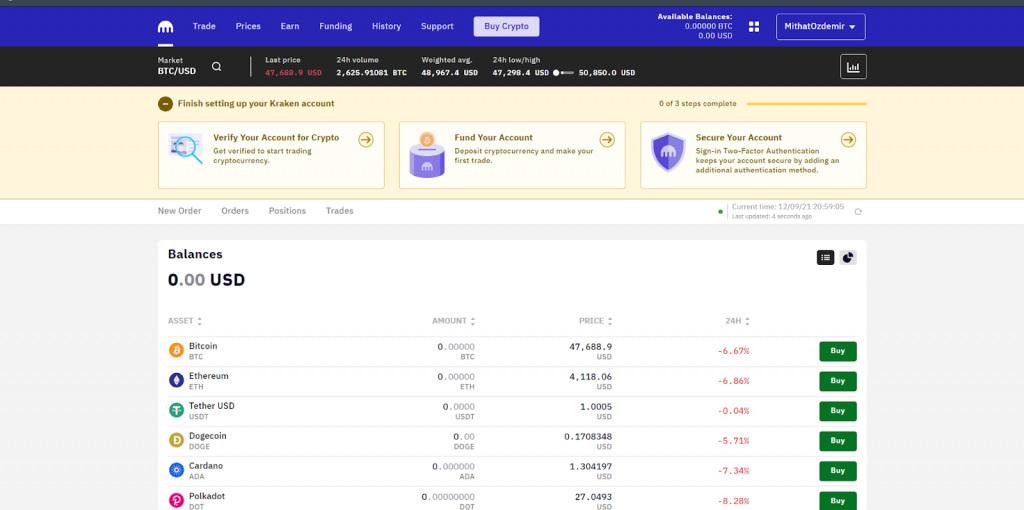 This will open up the main dashboard for you. Click on the "Funding" button at the top in order to move to the next step.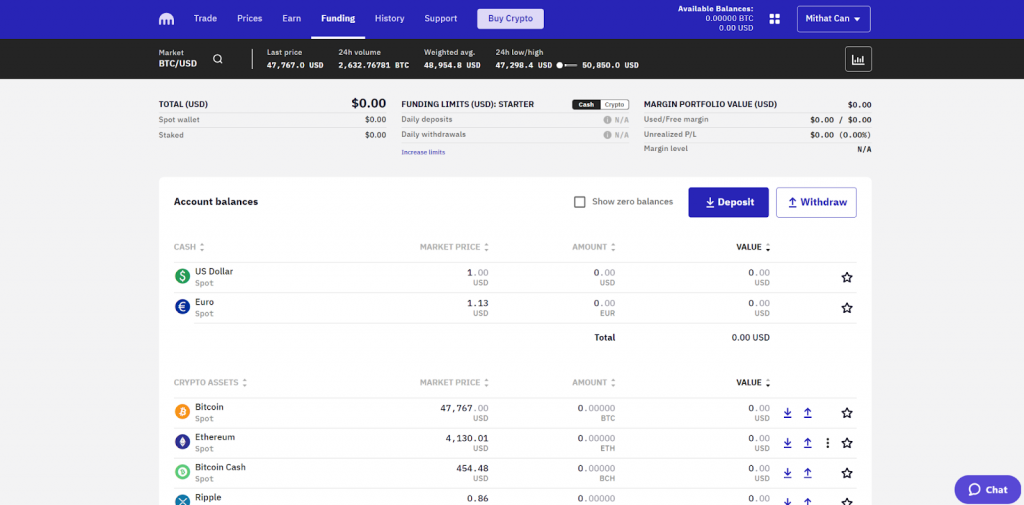 As you can see from this page, it has a big "Withdraw" button that you can click. It will be starting your withdrawal process.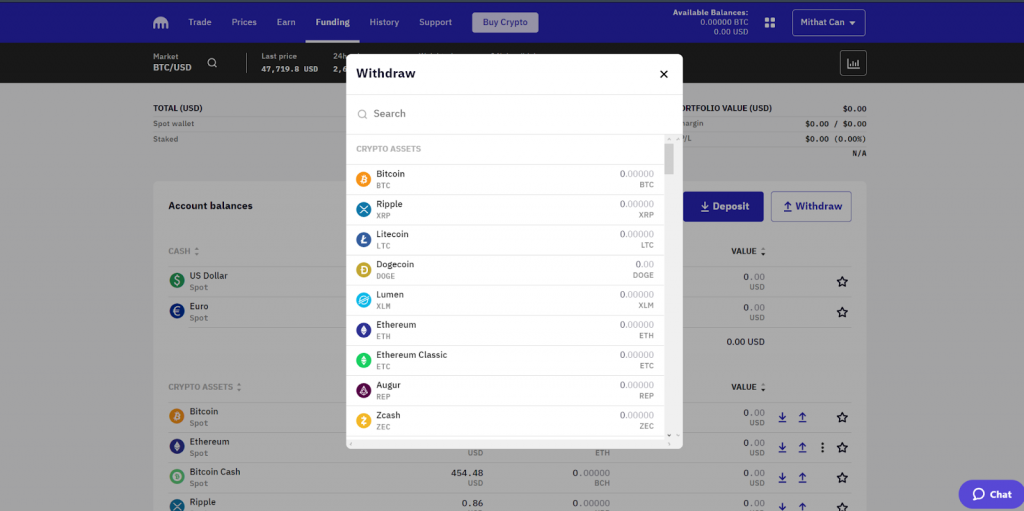 Selecting which coin will be your next step, click on the cryptocurrency you want to transfer. This will be a withdraw for Kraken but we will be using it as transferring this cryptocurrency. This means you need to make sure Binance has the same coin and network you want to transfer.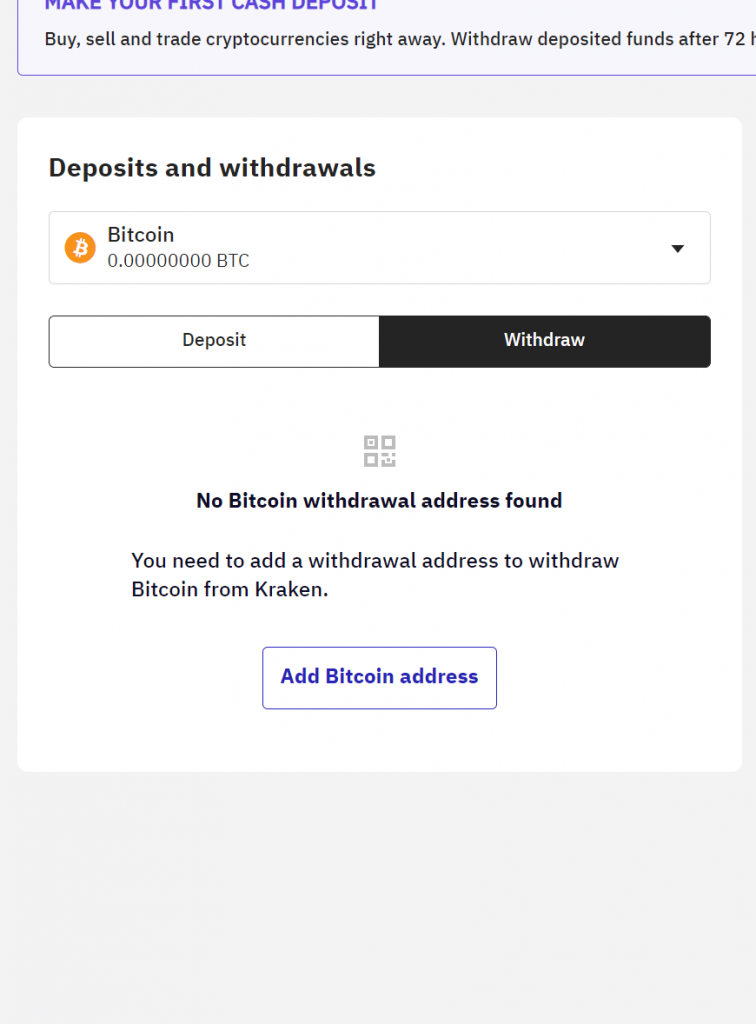 You will be faced with adding a new address. You can't withdraw to any address you want without adding that to your address book.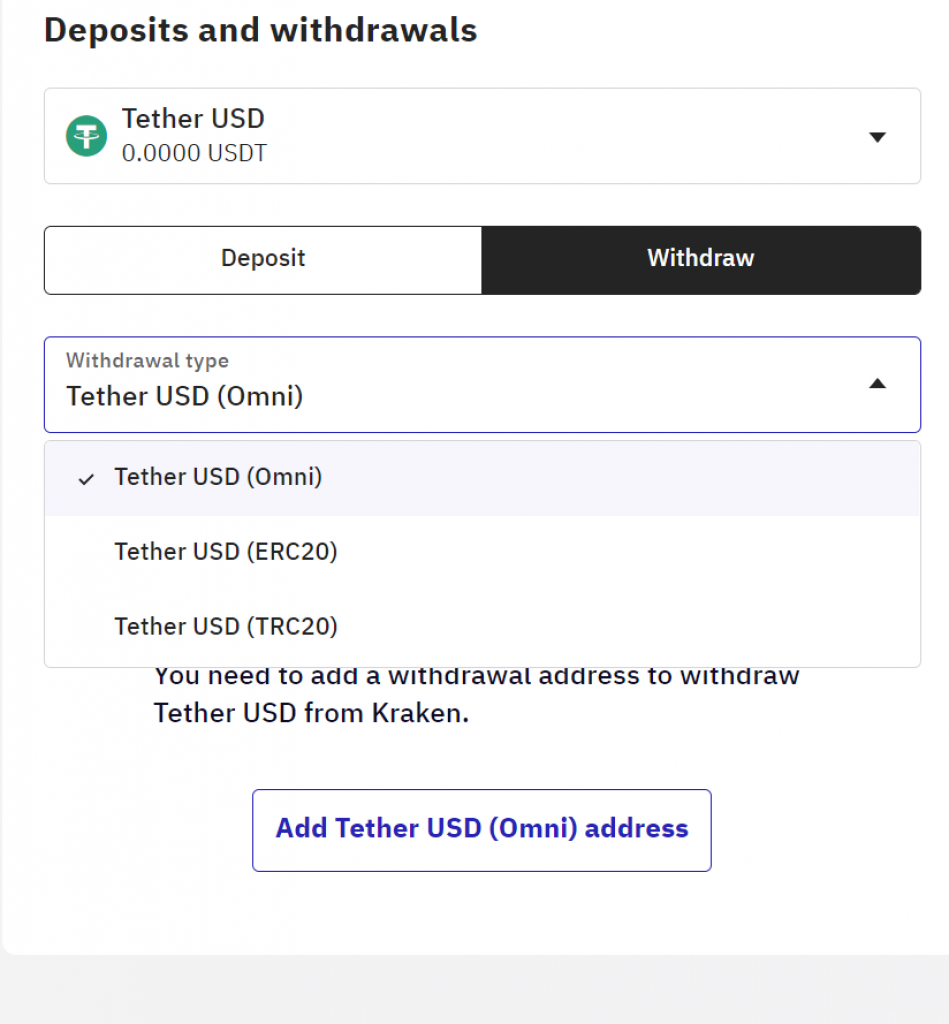 This page also has a network selection as well. Selecting the right network is very crucial for transferring cryptocurrency, it decides the costs involved. If you pick a network like ERC20, you will be sending the same coin but you will be spending a lot more, whereas if you pick something like TRC20 then it will be the same coin but a lot cheaper to transfer. Be very careful and pick the cheapest network on both sides.
Getting deposit address from Binance
---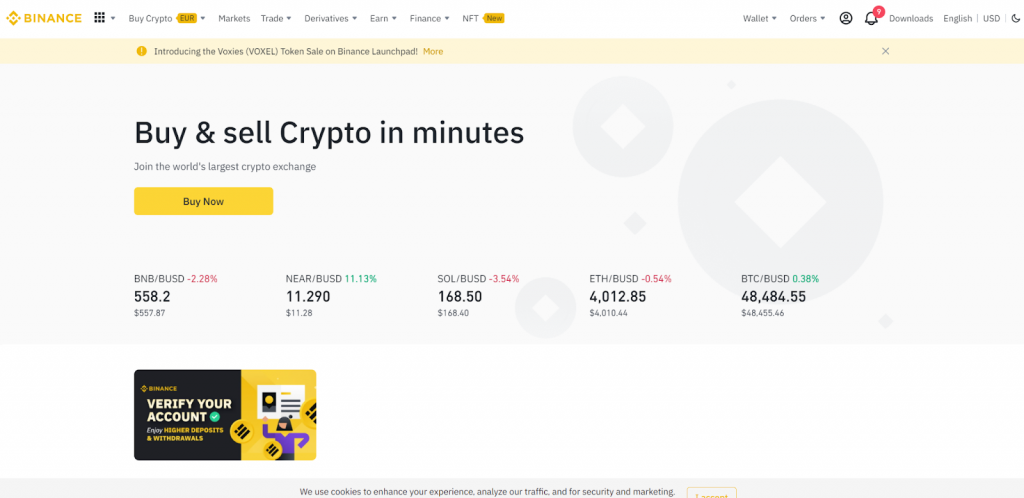 Binance is a very well-known exchange. If you want to deposit cryptocurrency here, the steps are easy to take. When you see the homepage, click on the "Wallet" button at the top.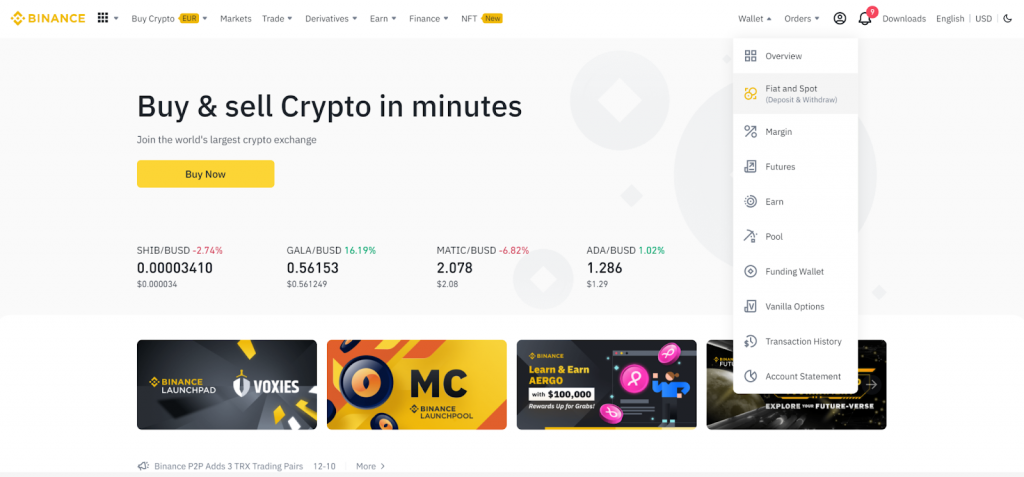 This will open up the drop-down menu, you need to click on "fiat and spot" which also includes "deposit and withdraw" there, just as we need.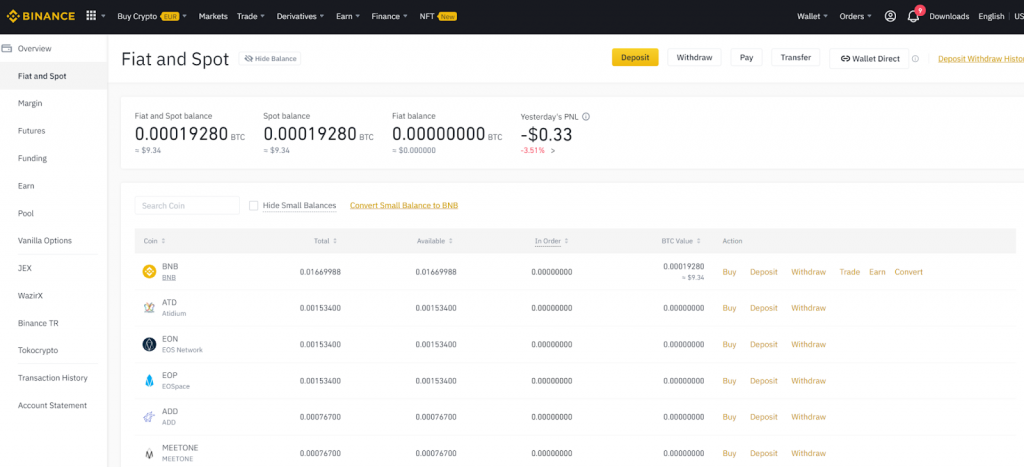 At the right top corner of this page, we get to see Deposit highlighted with Binance yellow. Click on it to start your deposit process. Or if you want to pick any of the coins on the list and click on deposit near it.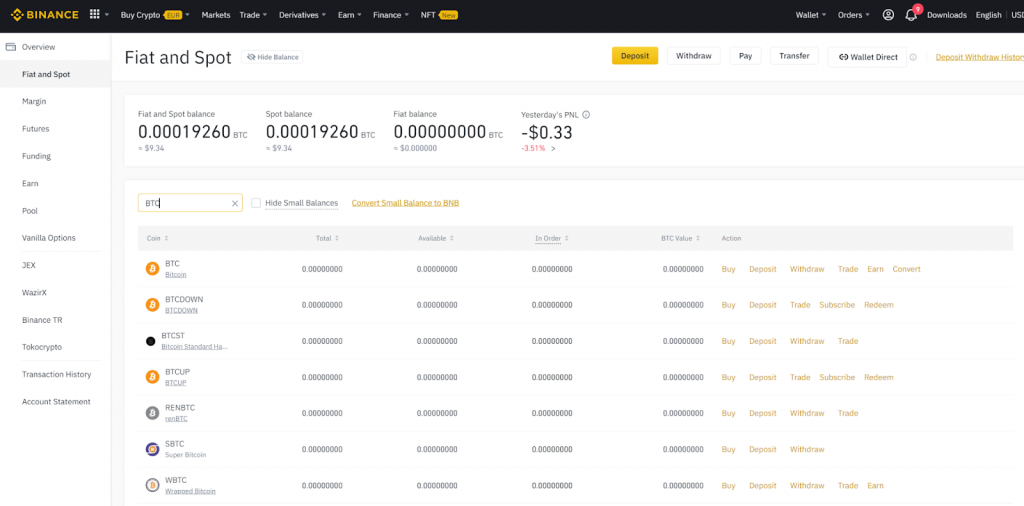 You could also search which coin you want to deposit as well. The search button will be right above the coin list.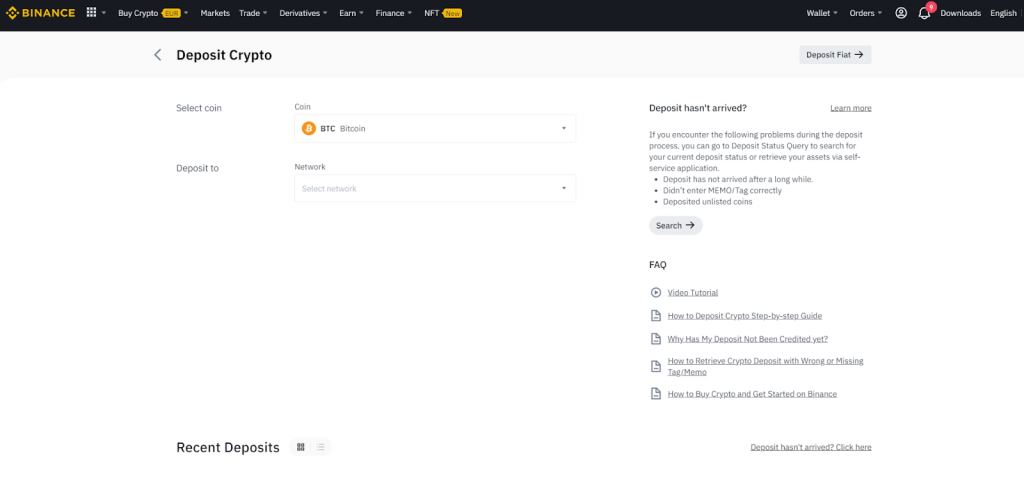 After you pick your coin, you need to select which network you want to work with. Select the same network that you picked at Kraken in order to deposit the same currency. Be very careful here, if you pick different networks in both exchanges then you are going to lose your coins. So selecting the same network in both is very important.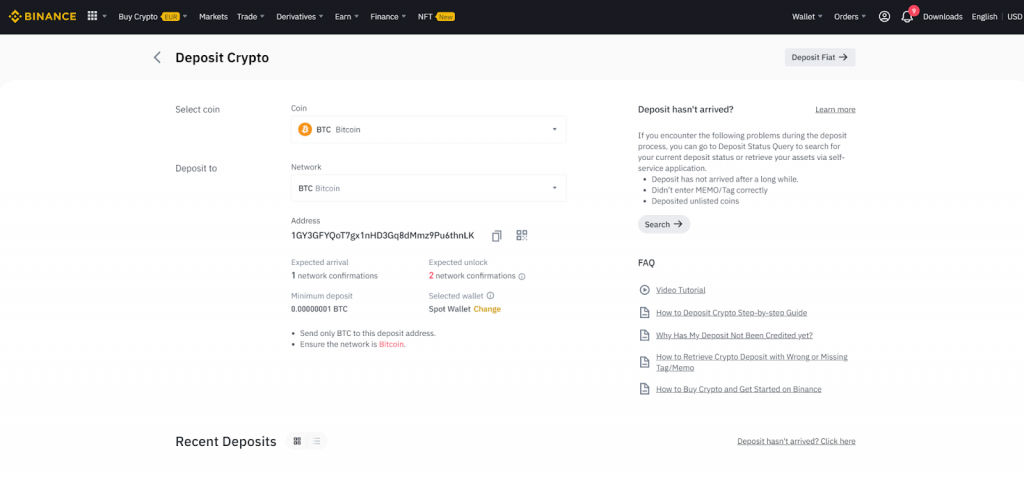 After you pick the coin and the network, Binance will show you the deposit address. Copy the address and move back to Kraken to finish the transfer.
Visit Kraken Now Visit Binance Now
Finishing the withdrawal at Kraken
---
The next stage is back on Kraken. Now we have the deposit address from Binance and we can finally finish withdrawing (or transferring in this case).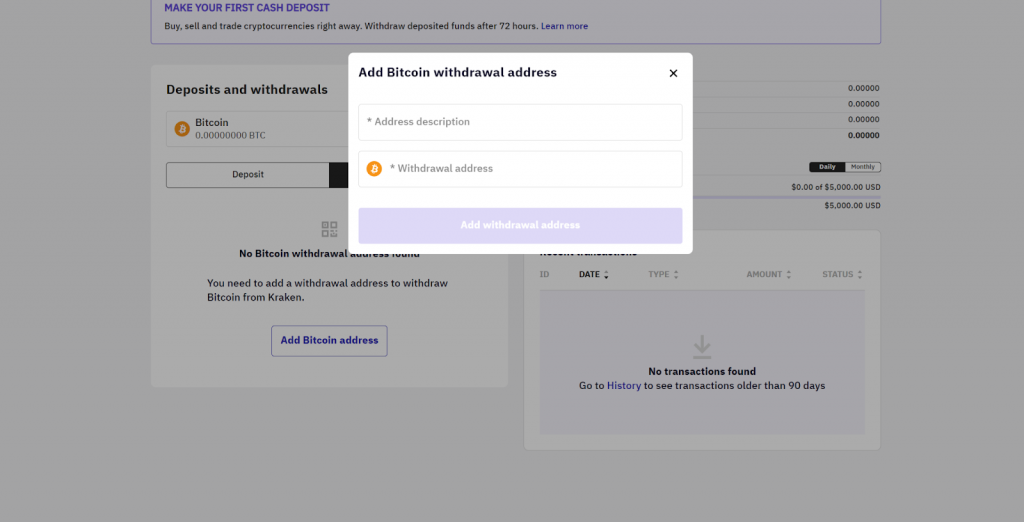 In order to add a new address, you need to first paste the address and name it. As it is an address Binance offered and yours individually, it would be smart to name it something related to Binance.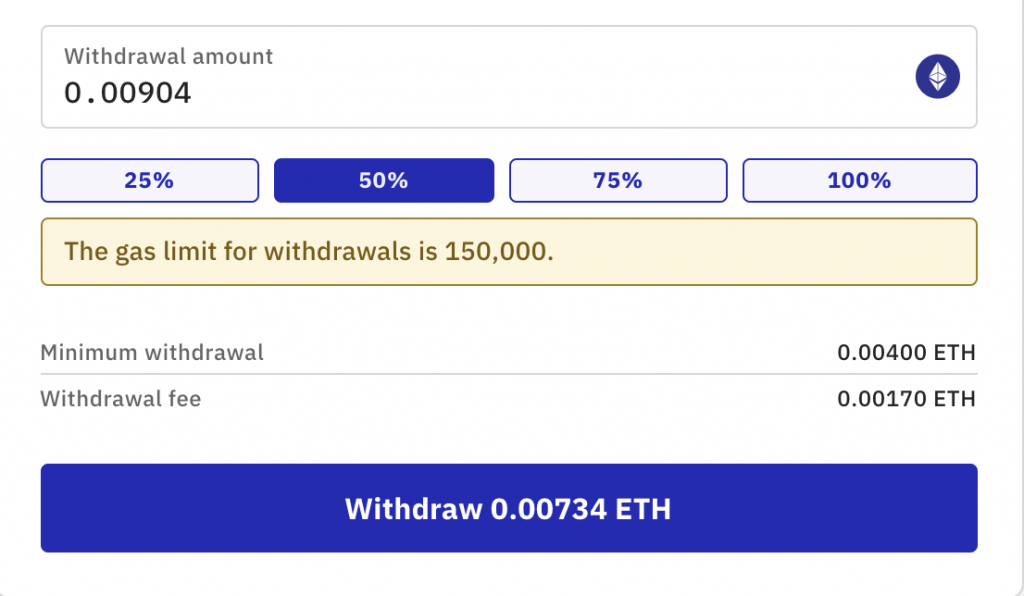 When the address is added to your address book, you are free to finish the rest. Write down the amount you want to pick, check the fees and how much you are getting, and how much you are spending to make sure everything checks out.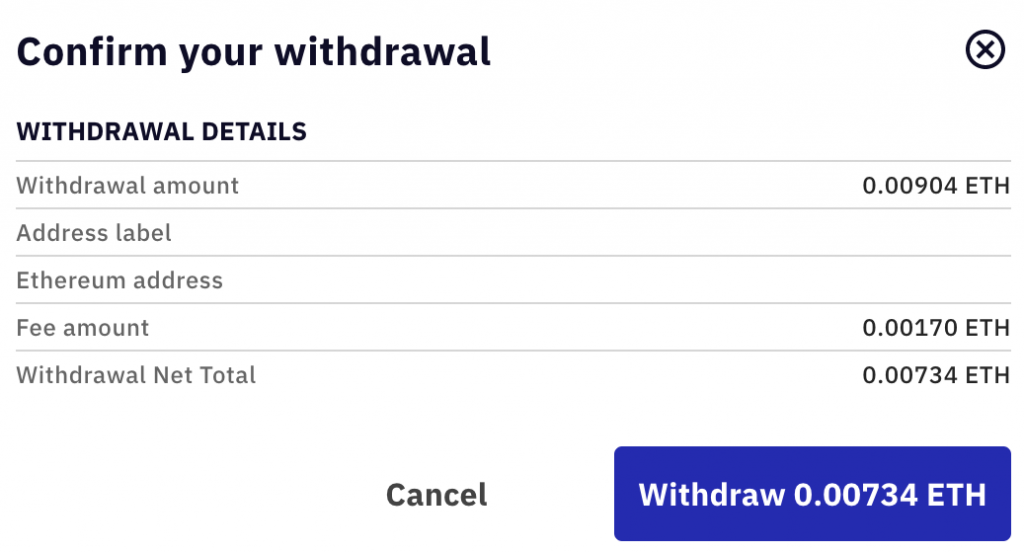 Kraken will ask you to confirm by showing all the information. The amount, the fee, the total withdrawal amount, the address, and even the name of that address in your address book. If everything checks out, click on withdraw button.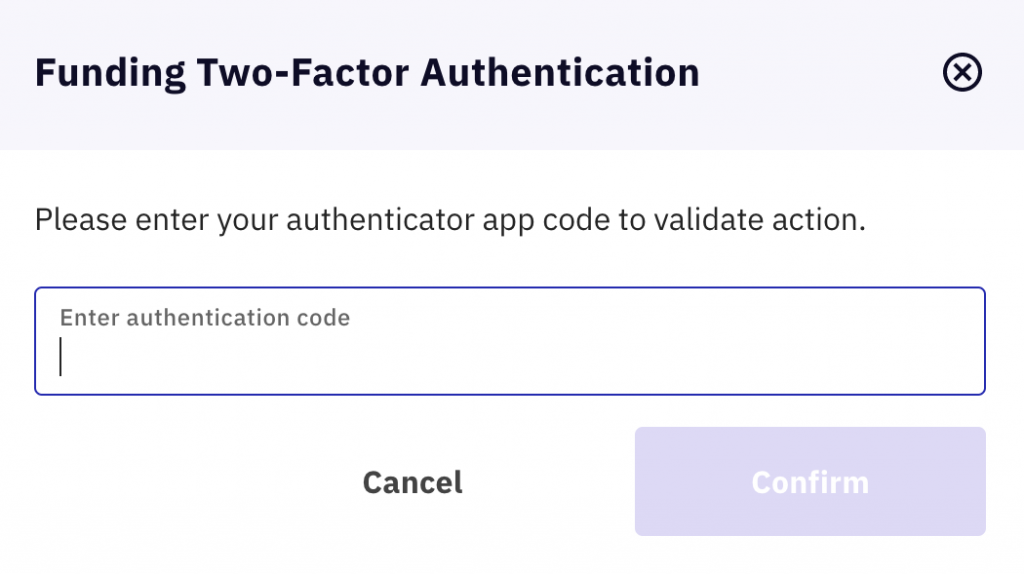 Lastly, Kraken has a security stage. Here you will be asked for your google 2fa code that you connected to Kraken. If you are not using google 2fa, it is very important to enable it. This will allow you to have an extra layer of security. Enter this code and hit confirm. The transfer process will be over on your part. You may need to wait a little while, but there is nothing else you need to do. Your coins will be on road to Binance as soon as you hit that last Confirm button.
Read also:

CaptainAltcoin's writers and guest post authors may or may not have a vested interest in any of the mentioned projects and businesses. None of the content on CaptainAltcoin is investment advice nor is it a replacement for advice from a certified financial planner. The views expressed in this article are those of the author and do not necessarily reflect the official policy or position of CaptainAltcoin.com