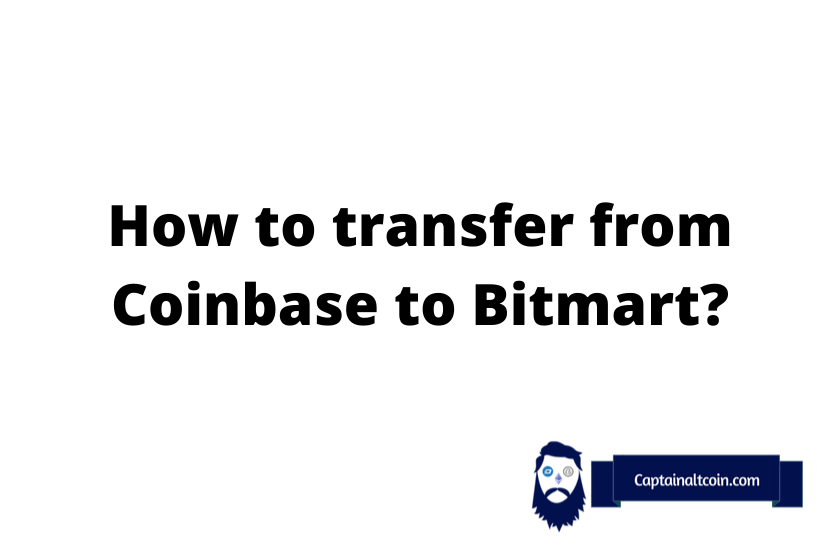 IMPORTANT WARNINGS
---
Trying to deposit a non-supported token may result in the loss of tokens.
Send a small test amount first
Beware when choosing the network which you want to use for sending crypt
Sending cryptocurrency from Coinbase
---
Coinbase is one of the simplest websites to send or receive any cryptocurrency. Today we are going to talk about how to send money from your Coinbase account to your Bitmart account.
Sign in to your Coinbase account and you will see a homepage similar to this one.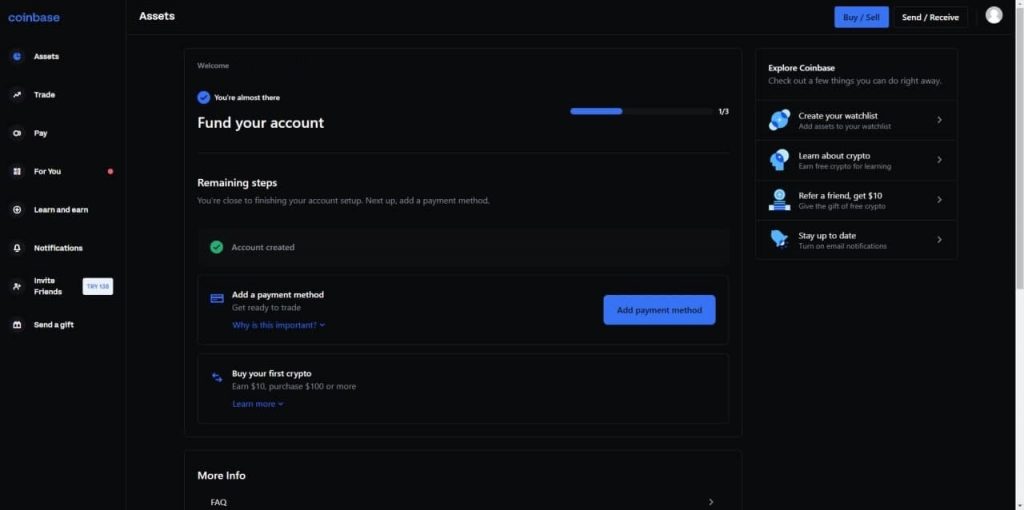 You could click on the assets and see which coins you have and use that list to send, or you could click on the send/receive button at the top right corner to start your process of withdrawal.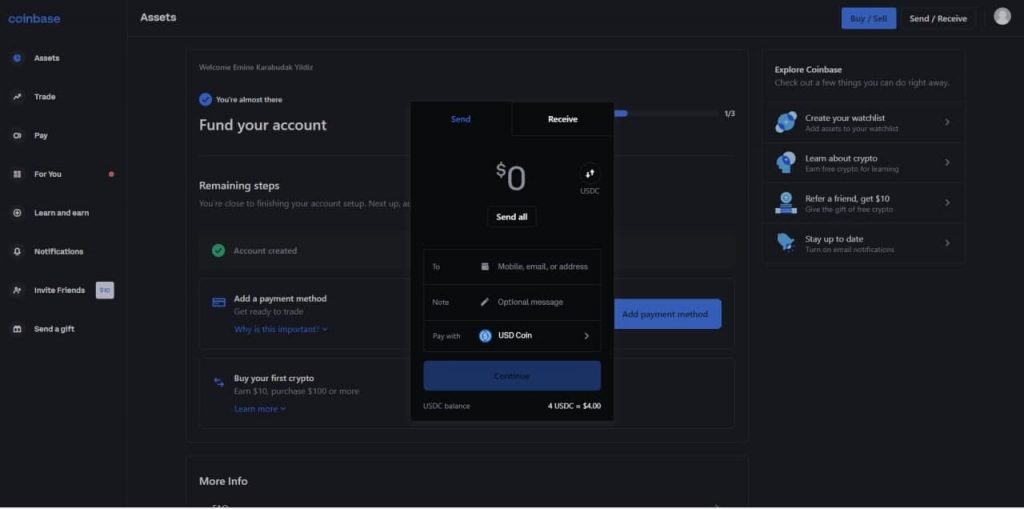 You will see a tab opening with send and receive options available. In this case, we are going to use the Send one. You will see the address and if you want to you could write down a message while sending as well.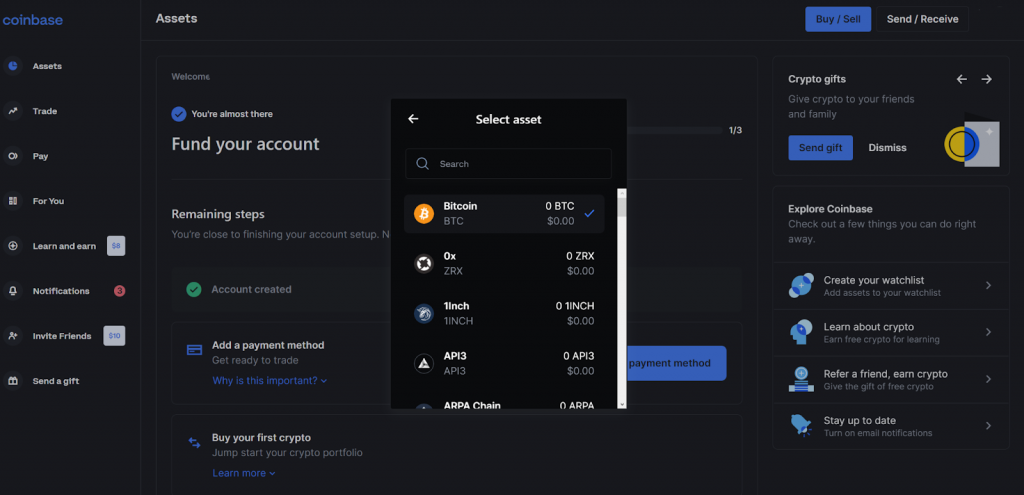 You can click on the coin button and get the asset selection as well. Here you can pick the coin you want to transfer over to Bitmart. After you pick your cryptocurrency, you will need to get the address from Bitmart.
Visit Coinbase Now Visit Bitmart Now
Getting the Address from Bitmart
---
In order to continue with Coinbase, we need to first type in the deposit address, which we will get from Bitmart, and come back to Coinbase later on. We move to Bitmart and log into our account to get our deposit address.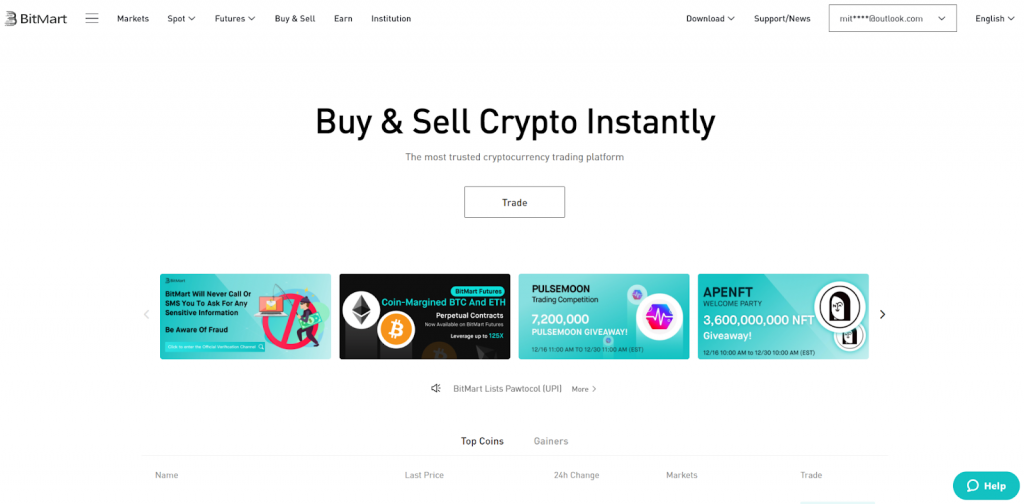 After you log into your account, you will be redirected to the homepage of Bitmart. You could also check every other feature Bitmart offers from this page as well. You could click on the account at the top right corner.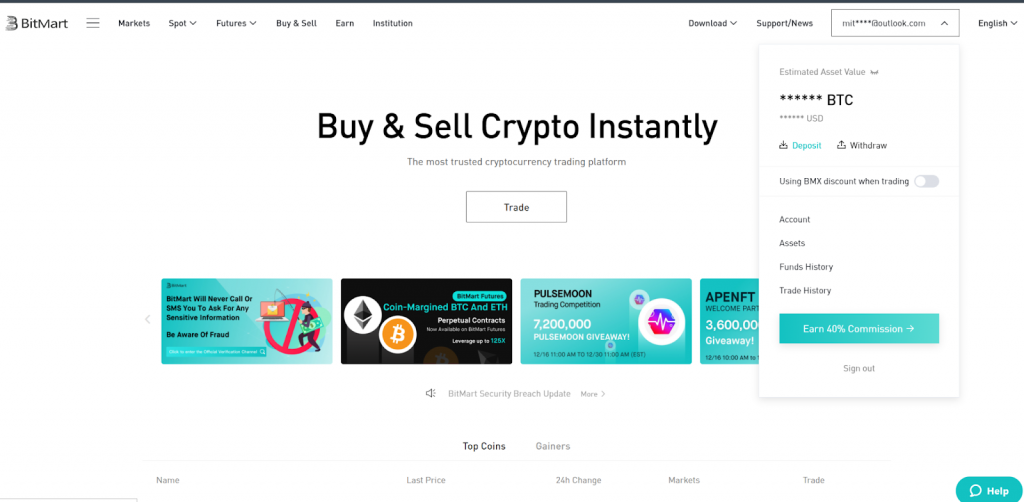 This will show you the menu for anything related to your own account. Click on the "Deposit" button and this will send you to the list of coins you could send and the networks they are capable of receiving for those coins as well.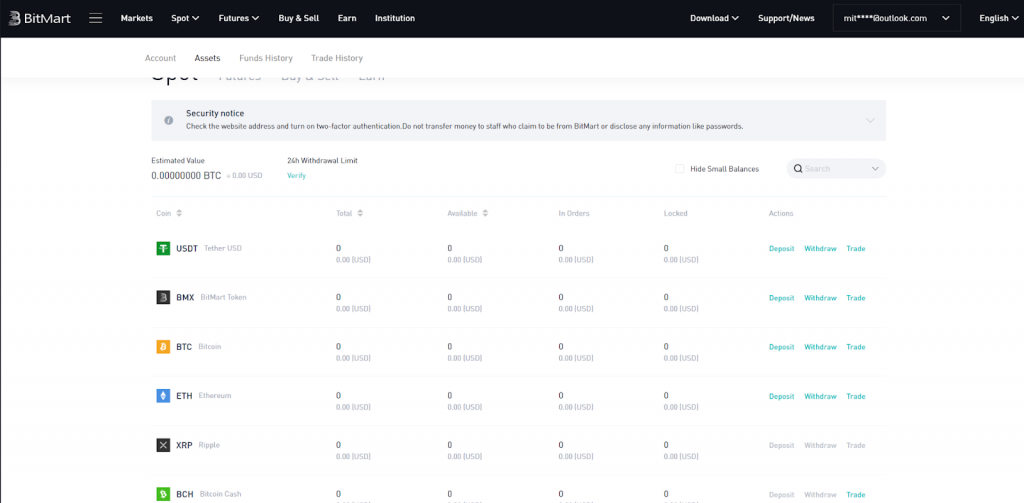 This will pop up the list of coins on your account. If you have a lot of assets here then you could use the search function, if not then as you can see the coins listed also have Deposit buttons attached to them parallel to their level. Click on this deposit button to see the address.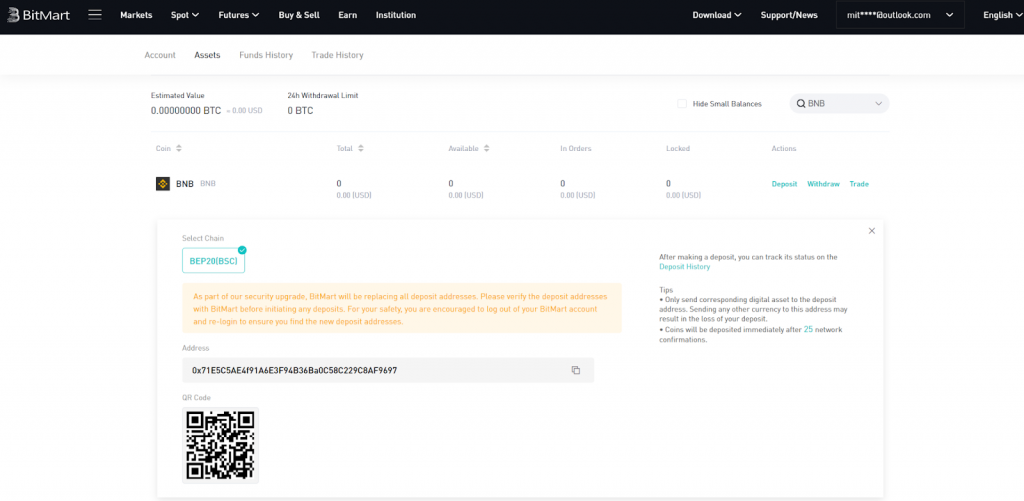 After you click on any cryptocurrency, you will see a network option and then the address. If you want to make sure you pay the smallest amount possible for the gas fee, do not forget to pick the correct network, otherwise, you are going to have to pay a big amount of gas fee without being t. After your selection is done, copy the address somewhere safe and move back to Coinbase.
Using the deposit address to transfer from Coinbase
---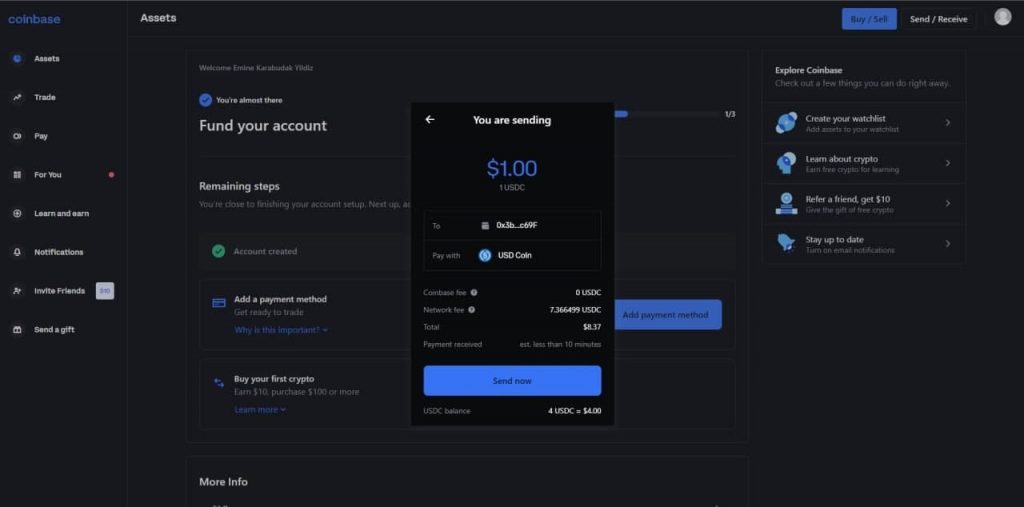 Back at Coinbase, we were at sending the coin part. Now we are going to use this chance to paste the address we have taken from Bitmart and use it to send the coins we want to transfer to Bitmart.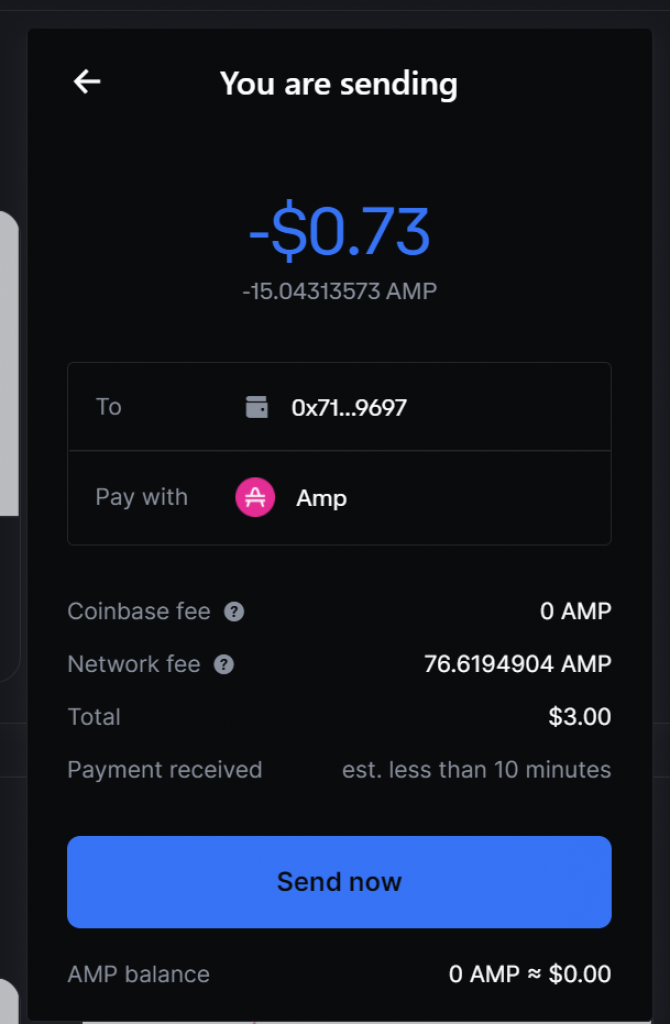 After we paste the address, the amount, and everything else (memo if needed, etc.) then we move to the confirmation page. This tab will pop up and ask you to confirm every detail we have given so far. If you see no problems just click on send now. Your money will be on the way to Bitmart in no time.
Visit Coinbase Now Visit Bitmart Now
Read also:
FAQs
---
Where is My Crypto Deposit?
---
Coinbase is quite quick to send your cryptocurrencies, and Bitmart doesn't take long to receive them either. If you are having a bit of a problem and it takes time, either check the congestion in the blockchain you sent, or you could double-check the address and network. If everything is correct, you could do a bit more, or you could contact the staff.
How long does the transfer take?
---
Networks are the biggest part of the time consumed while transferring cryptocurrencies. If you have selected a network that is known to be slow then it is going to take a long time to receive your coins at Bitmart, but if you have selected a quick one then it is going to be a lot quicker to get them.
Does Coinbase have crypto deposit fees?
---
Coinbase doesn't charge any deposit fee at all, you could deposit cryptocurrency for free. You could also purchase crypto at Coinbase using fiat as well.
Does Coinbase have crypto withdrawal fees?
---
You will be charged a withdrawal fee when using Coinbase, you could learn more about the withdrawal fees or any other costs while using Coinbase at;
https://help.coinbase.com/en/coinbase/trading-and-funding/pricing-and-fees/fees
Does Bitmart have crypto deposit fees?
---
No, Bitmart doesn't charge for depositing either. So the only fee you will have to pay while transferring crypto from Coinbase to Bitmart will be the Coinbase withdrawal fee.

CaptainAltcoin's writers and guest post authors may or may not have a vested interest in any of the mentioned projects and businesses. None of the content on CaptainAltcoin is investment advice nor is it a replacement for advice from a certified financial planner. The views expressed in this article are those of the author and do not necessarily reflect the official policy or position of CaptainAltcoin.com