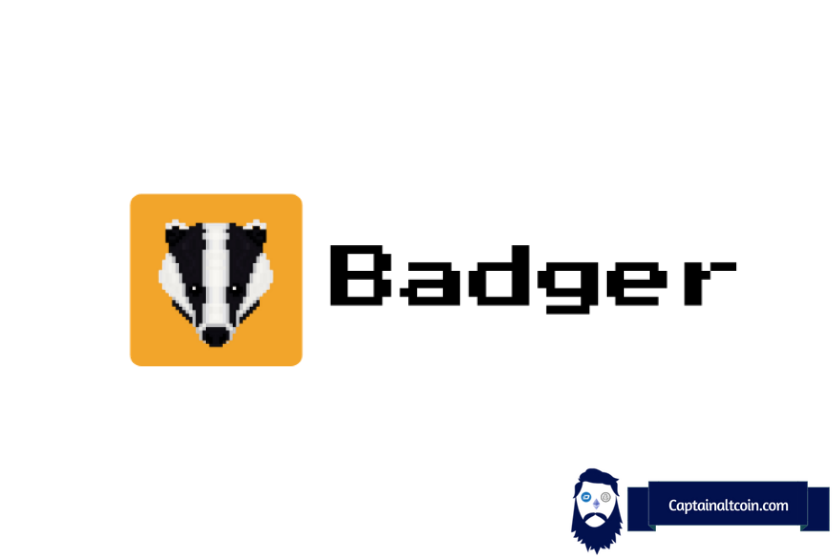 What is Badger
---
Let's start with the basics. Badger DAO is an open-source and decentralized project launched in December of 2020 to make Bitcoin easily usable as collateral in the DeFi smart contract space.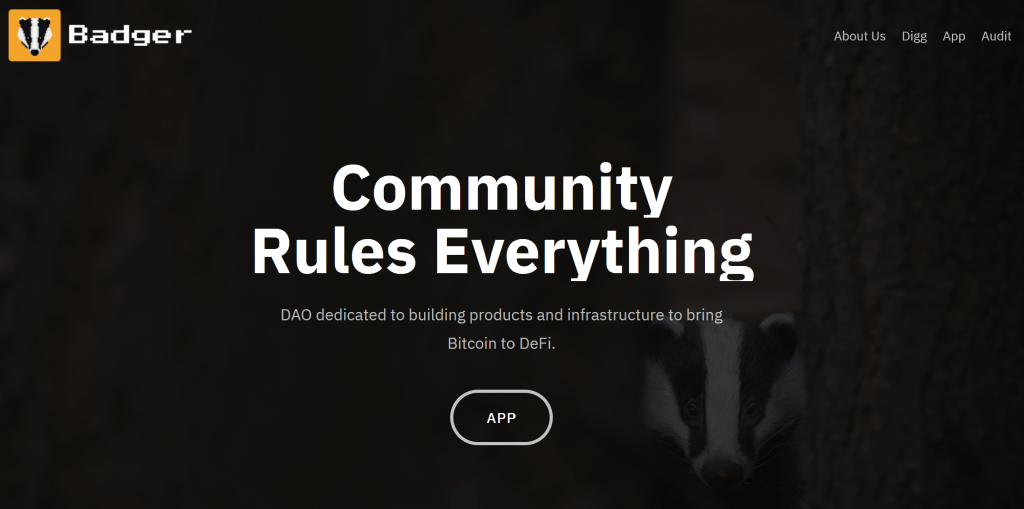 Being a Decentralized Autonomous Organization (DAO), the platform is entirely in the hands of users. Developers are called Badger Builders, and like badgers, they collaborate to better their community, implementing Bitcoin as collateral to as many Blockchains as possible. Badger Builders are rewarded with a percentage of the fees and a BADGER token.
Builders can be individual developers, teams, or even third-party companies. There is no entry barrier everybody can create. Badger DAO has five main pillars,  the Badger Builders, the community-created products, the Badger Operations team, the fair initial distribution of the BADGER tokens used for governance, and the fact that all of the code is open-sourced.
Badger DAO Price Prediction For The Next 90 Days
The whole crypto world is on a verge of a complete breakdown. Bitcoin has fallen 75% from its all-time high amid broader market declines caused by raging inflation and US Fed rate hikes. When add the most recent melt-downs of huge industry players (FTX, Celsius, Luna etc) into the equation, the horizont is murky and there will be more blood on the streets of the crypto town. Investors are selling risky assets and moving into more stable markets. Crypto is still perceived as a very risky play and hence the sell off. Our algo still sees a some green in 2023, especially in the second part of the year. This is reflected in our 2023 predictions. Right now, Bitcoin needs to find a bottom before we can move in the opposite direction and reverse the trend. Once Bitcoin settles in the new price range, altcoins will start to do the same - we have witnessed this scenario dozens of times in the distant and more recent history. Our price prediction model is bearish for the next 90 days with a hint of a bull market at the turn of the quarters from Q1 to Q2. We expect whales and other bigger players in the market to finish filling their bags around that time which will cause a typical and sudden crypto spike. CaptainAltcoin team created a price prediction model with a multi-faceted approach to crypto that takes into account both technical analysis and fundamental assessment of each project. Fundamentals that we evaluate are team, tokenomics, use case, community, marketing efforts, liquidity and exchange availability, hype & speculative potential and some other proprietary factors developed in our crypto lab.
Below is a tabular overview of how will BADGER develop in the short-term (for the next 90 days), according to our prediction model:
Next 30 days
Next 60 days
Next 90 days
Fundamentals
---
Use case
---
Users entirely run badger DAO. They vote and develop changes to the system. The governance BADGER tokens are pretty distributed and allow users to participate in the decision-making process.
The platform offers two main products, Sett and DIGG.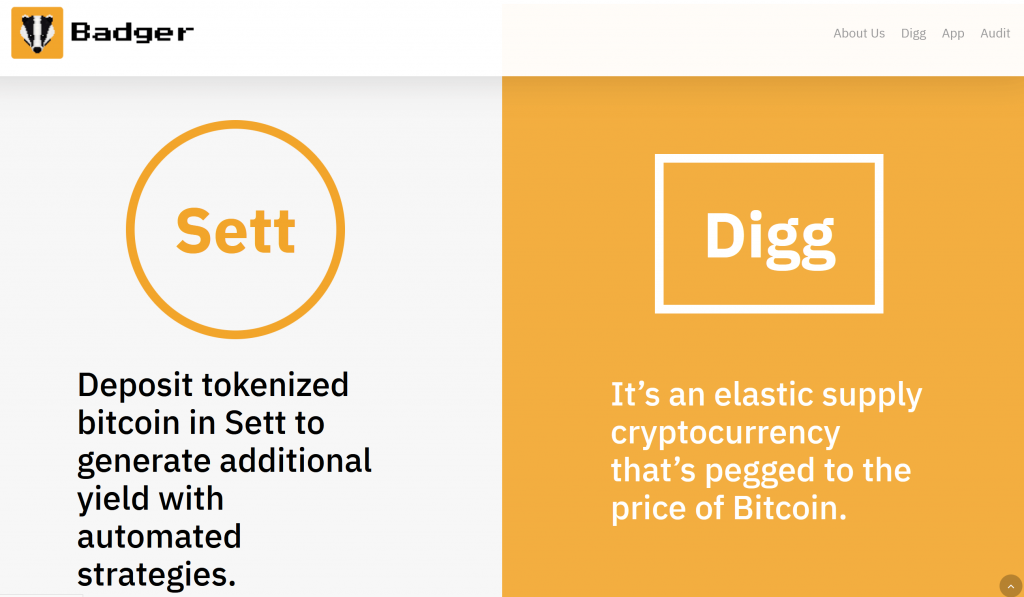 Sett is a DeFi product inspired by and a fork of Yearn Finance Vaults. It's a flash loan mitigation aggregator that focuses on tokenized Bitcoin. That's hard to read, I know, so let's break it down. In simple terms, it just means that users deposit their money in the Sett, and the protocol automatically finds the best yield farming strategies to maximize user's returns, for tokenized BTC only.
And the returns are incredibly high, sometimes even more than 300%, which leads to the question, just how sustainable is it? The founder of Ethereum Vitalik Buterin tweeted in august last year: "Seriously, the sheer volume of coins that needs to be printed nonstop to pay liquidity providers in these 50-100%/year yield farming regimes makes major national central banks look like they're all run by Ron Paul.
Investors deposits their token BTC in the Sett vault and earn either BADGER or DIGG (which we'll cover later) in return. The community decides what the weekly emission rate is.
The project charges a 0.5% fee to developers and an additional 4.5% fee to cover Gas and transaction costs.
Passing on to the second main product offered at Badger, Digg is a token running on the Ethereum blockchain, which follows the price of Bitcoin. Digg is different from other BTC pegged coins for the simple fact that it's non-custodial, no centralized institution controls its operating. The coin fixed supply and a re-base function adjust depending on BTC spot rates.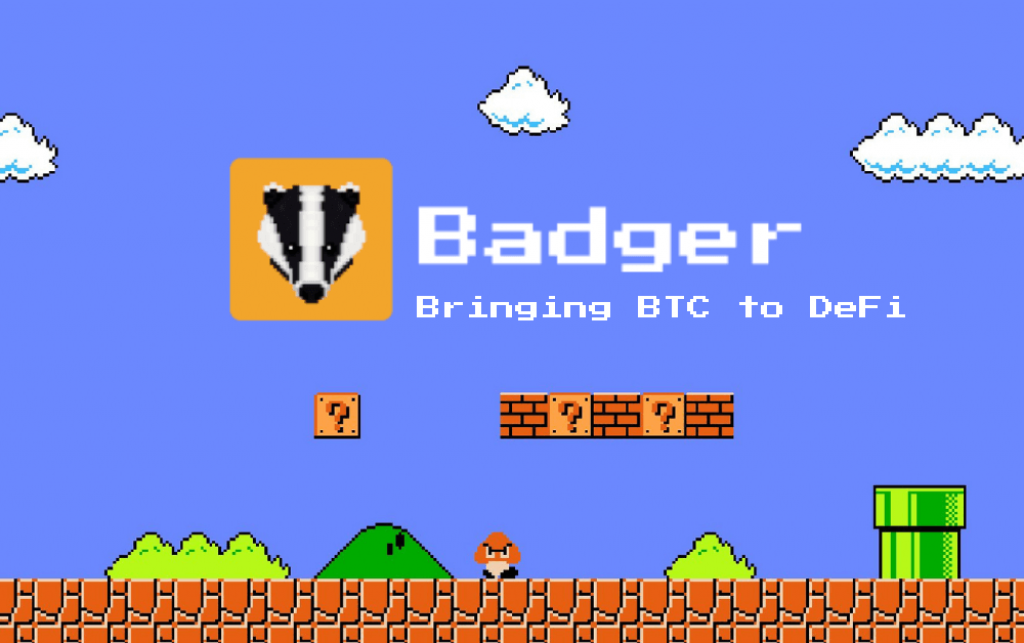 The use case is in simple terms to bring Bitcoin to DeFi. The project aims to solve to pain points:
The pain point Badge DAO sets to solve are among the most important in the industry. So Badge is undoubtedly a needed project. Bringing Bitcoin to DeFi is essential to achieve mainstream status. And the almost $800,000,000 in Total Value Locked suggest that it's working.
Although it has to be said, the product offering is very similar to the main competitor Yearn Finance, from whom the founders Chris Spadafora admission they forked the code and took inspiration from. Don't get me wrong, the Sett Vaults are not a bad product; they just have a slight critical advantage. And I also do not see how high yields are sustainable long term. I doubt Badger DAO will maintain such high yields in the next 1 to 2 years.
So, in conclusion, the Badger Dao use case gets 4 points out of 5.
Tokenomics
---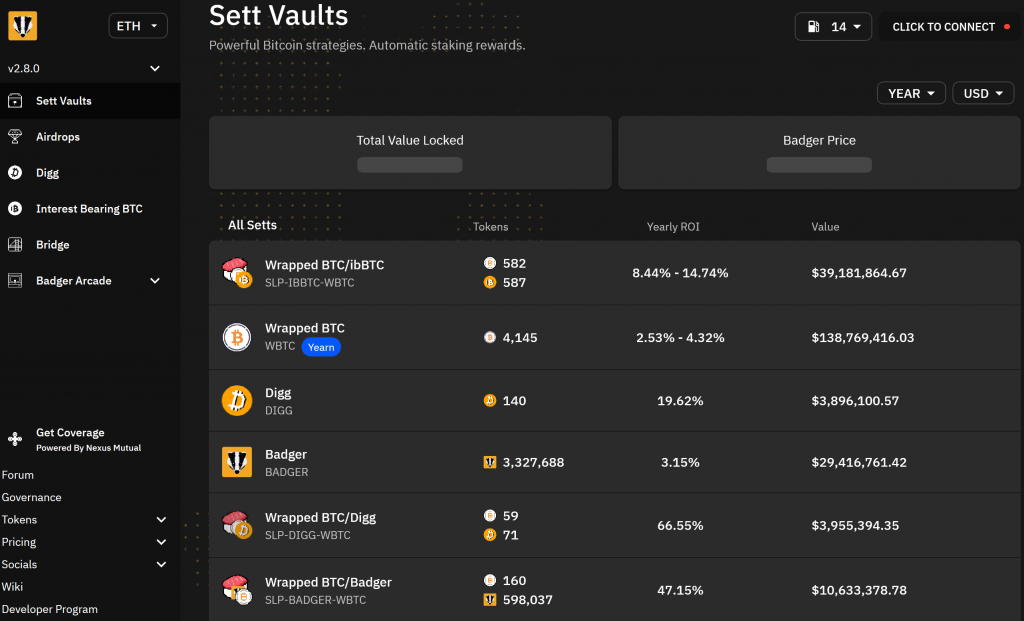 Badger DAO aims at making the development of the platform transparent, open-source and fair. The BADGER governance token is crucial in attaining these goals.
BADGER has no intrinsic value. However, it does have two other roles aside from governance. The token is used for staking in the Sett vault and liquidity provision.
In terms of tokenomics, BADGER has these characteristics:
The tokenomics is good, and BADGER is prooving successful in the governance of the project. But again, there are no critical differentiators with YFI, the governance token of their main competitor Yearn Finance. The tokenomics get 3.5 points out of 5.
Team
---
The Badger DAO has a solid founders team. 10% of all the BADGER mined goes to them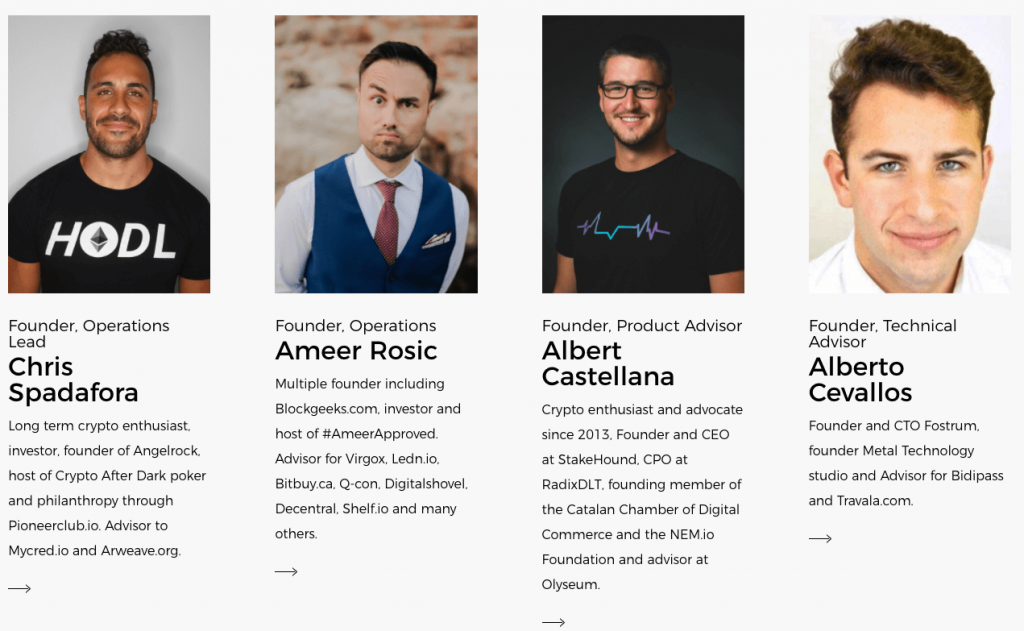 The founders of the project are:
To create the Badger DAO, the team has partnered with dOrg, a group of developers that builds DeFi applications, DAOs, and other crypto-related products. And not only they have also employed the help of other established firms in the DeFi space, such as Balancer, Aragon, The Graph, DeversiFi, and many others.
But do not be fooled; Badger is a DAO. The community is in charge of marketing, voting, and developing the platform.
The team is terrible, but something can be said for their lack of experience on other DAO. They certainly are specialized and competent, but as of now, we cannot say they are anything special. Badger DAO is quite a new project, so we'll have to wait and see how good the team is. As of now, they get 4 points out of 5.
Community
---
Like we already Badger is a DAO, so the community plays a key role. Decisions are taken on their social media groups and chats. On Telegram, the official Badger Builder counts more than 7100 members, and on Discord, around 14,000. Both groups are very active in discussing and working towards a better platform.
Proposed code changes are also posted on Github and their official forum. Badger DAO is also quite active on Twitter, with their account counting almost 38k followers.
Since the launch of the project, the community has developed, voted, and implemented a long list of changes to the project. But being a relatively new project, the Badger DA community has yet to prove if it stands the test of time. As of today, they get 4 stars out of 5.
BADGER Market price prediction
---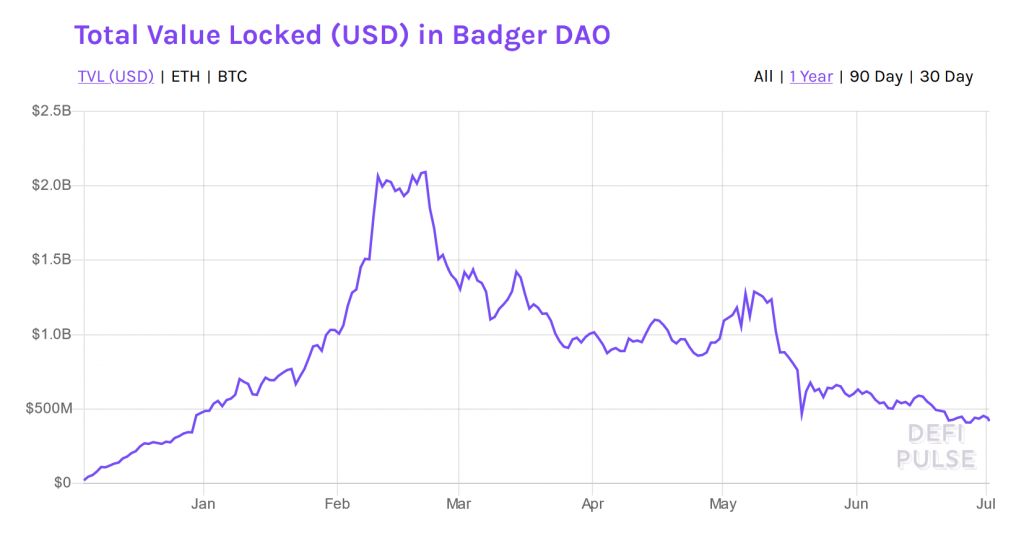 Wallet Investor
---
Wallet Investor is very bullish on Badger DAO, they predict that the project will reach $85 in 2021 and have forecasted it reaching $319 in 5 years
DIgitalcoin
---
Digitalcoin Price is less bullish on Badger DAO, and they predict it reaching $32 in 2021 and $73 in five years.
Gov Capital
---
Gov Capital is very bullish, the site predicts that Badger DAO will reach $101 in 2021 and up to $470 in five years.
Badger Price Prediction 2023
---
Our prediction model sees a temporary switch to a bear market at the beginning of 2023 before we move onto another leg up in Q3 & Q4 of 2023.
Badger is currently sitting at around $20, a lot lower than the all-time high of $81, reached in February. With a market cap of a little more than $148,000,000, it is the 197th biggest crypto project.
The Total Value Locked is $600,000,000, four times bigger than the Market Cap. The picture is clear that Badger DAO is a highly undervalued project. Ideally, we should be looking at a 1:1 market cap TVL ratio.
And by looking at the "hypenomics," blockchain asset tokenization will be getting much attention in the following years. If you are in the space today, you can count yourself in the early adaptors. These types of DeFi applications will explode 3-5 years down the line.
So, even though Badger DAO has its issues. The lack of any significant critical advantage on its competitors, such as Yearn Finance, the trend mainly bullish on the project. Badger DAO is by no means a bad DeFi project and is going up from here, as Yearn is.
Badger DAO Price Prediction 2025 – 2030 – 2040
Our prediction model sees BADGER reaching new highs in 2025:
$ 8.78
Badger DAO price in 2030 & 2040 should be a couple of orders of magnitude higher than our 2025 prediction.
Where and how to store BADGER
---
Badger DAO is listed on a lot of significant exchanges. The places to buy the BADGER token are:
Of course, once you buy the crypto asset you want to store somewhere, so the best wallets that support BADGER are:
Summing it all up
---
Badger has its issues, but all around, it still scores 15.5/20. And at the price of $20, it's a steal that can make investors some serious money, at least in the short term—a project to watch closely without a doubt.
Of course, this is only my opinion and not financial advice. You should always do your research and trade responsibly.
You might want to check out other price predictions:

CaptainAltcoin's writers and guest post authors may or may not have a vested interest in any of the mentioned projects and businesses. None of the content on CaptainAltcoin is investment advice nor is it a replacement for advice from a certified financial planner. The views expressed in this article are those of the author and do not necessarily reflect the official policy or position of CaptainAltcoin.com