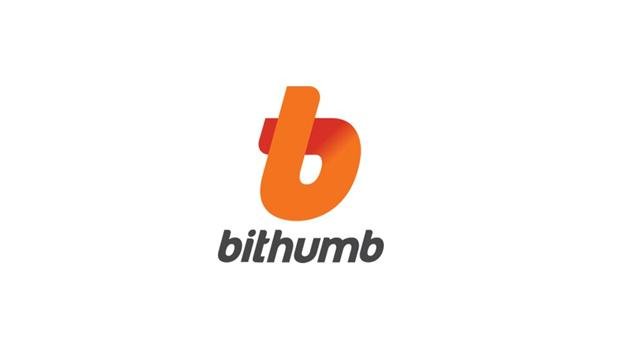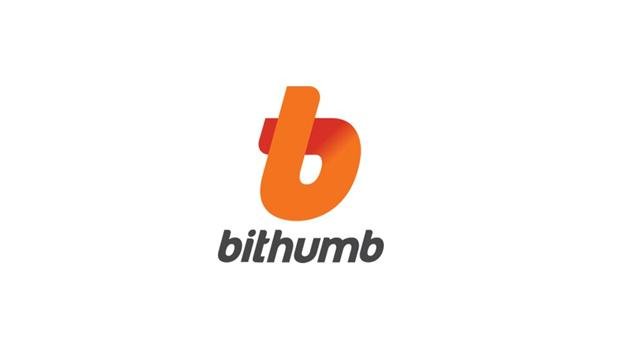 Non-western exchanges are somewhat of a taboo topic in the world of cryptocurrency. The fall of the Japanese-based Mt. Gox and the recent clampdowns on crypto-trading by Chinese, Indian and Korean governments made the average user think twice before doing his business outside of USA/Europe. Still, many people enjoy the lax(er) regulation and lower fees that these "outsiders" provide which is what made Bithumb, a Korean exchange, into one of the world's most popular platforms for crypto trading.
Bithumb is based in Seoul, South Korea. Founded in 2013, it is owned and operated by a company called BTC Korea.Com Co. Ltd. The Bloomberg profile for the company mentions no executives, board members, or other data about the company. This exchange allows its users to buy, sell and store Bitcoin as well as a range of other cryptocurrencies.
It has recently been fighting a war with Upbit for the title of Korea's number one cryptocurrency exchange. Its daily trade volumes almost regularly go over a billion dollars in value, placing this exchange among the top 10 worlds exchanges volume-wise. Recently a report came out suggesting that the amount of 24-hour transactions on Bithumb stood at 3.48 trillion won (US$3.27 billion) and the figure reached 8.4 trillion won (US$7.89 billion) when combined with Upbit.
It is far more than any other country considering the fact that daily transactions in Hong Kong (which has two exchanges on the top 10 list in the world) amounted to 6.3 trillion won (US$5.92 billion) while in China they added up to 3.7 trillion won (US$3.47 billion).Back in 2017 the Korea Herald reported that Bithumb accounted for about 10% of the global Bitcoin trade. This percentage has gone down now with other currencies taking over their share of trade volume. Still, Bithumb remains a significant player in the Bitcoin market, with daily Bitcoin trade volumes reaching hundreds of millions of dollars. The exchange is regularly cited as responsible for about half of South Korea's Ethereum trading.
Regulation
As with all Korean platforms, Bithumb is subject to some legal overwatch from the South Korean Financial Services Commission (FSC), Korean Fair Trade Commission (KFTC), the National Tax Service (Korean IRS) and the police. South Korea is planning to make a government-wide effort to strengthen the crypto regulations. During an interview with local radio station TBS, Deputy Prime Minister and Finance Minister Kim Dong-yeon said, "The suggestion to close down cryptocurrency exchanges is still an option under consideration," stirring up the controversy over the shutdown of exchanges again.
"There are many unreasonable and speculative transactions in digital currencies so the government believes that reasonable regulations in any form are needed", said Kim. As major countries in the world, including South Korea, are seeking to come up with stricter regulation, the markets have been experiencing a downturn. Still, a recent testimony by the American SEC and CFDC in front of US senate showed that the American government doesn't want to completely shutdown cryptocurrency trading.
Rather, they aim to regulate it for the good of everyone. Since USA is usually the dictator of worlds financial policies it is expected that other countries, especially American allies like South Korea, will follow suit.
Bithumb Trading Pairs
Bithumb allows for trading with the Korean Won (KRW). On this exchange you can purchase 12 different cryptocurrencies, and the cryptos/trading pairs available are:
Ripple (XRP/KRW)
EOS (EOS/KRW)
No other trading pairs are available on Bithumb at this time. There was some talk on the internet that Bithumb would be adding NEO but as of yet this hasn't happened.
In general Korean exchanges don't have many trading pairs. Bithumb, with its 12 coins, possesses the largest selection of trading pairs alongside Korbit. This happens because South Korean market is very sensitive to changes.
The platforms, prior to a new crypto launch, have to carry out a thorough research on the market demand. This research is done to "test out the waters" and see if investors are willing to buy the new coin. Going in blindly with no prior research would result in the exchange losing money or not being able to secure the actual demands. Some cryptocurrencies that are popular and wanted in other countries aren't tradable on Korean exchanges simply because there isn't enough demand for them on the national market.
Before they officially introduced their latest two additions, Qtum and Zcash, Bithumb had to carry out this extensive market analysis. Obviously the results indicated that there was enough demand to make these coins tradable on the platform. The Bithumb platform usually shows highest daily demands for EOS tokens, while Bitcoin, Litecoin, Ethereum and Zcash come in behind. Another reason limiting the number of accepted coins by national crypto exchanges is the fact that South Korea does not allow foreign traders to buy or sell with their own national fiat currency. Therefore you can forget about using Euros or Dollars to trede on Bithumb.
It's also worth mentioning that Bithumb users can buy Bitcoin gift vouchers from the exchange which can then be exchanged for their corresponding amounts of Bitcoin. You can gift these vouchers to family members, friends, and co-workers. Vouchers are denominated in the equivalent value based on the current Korean won value.
The minimum value for each card can be 10,000 KOW, or about $9 USD. Bithumb will also purchase back these gift vouchers from customers and convert them into the corresponding value in Bitcoin.
The website also offers you a blockchain explorer service, allowing you to track transactions and addresses. There is a forum which requires a heavy amount of dealing with Google-translate-English if you wish to read it. There you'll find regular updates about the exchange and about the coins which are traded on it.
Signing up for Bithumb
The website offers potential users two ways to register with Bithumb, either as an individual or as a corporation.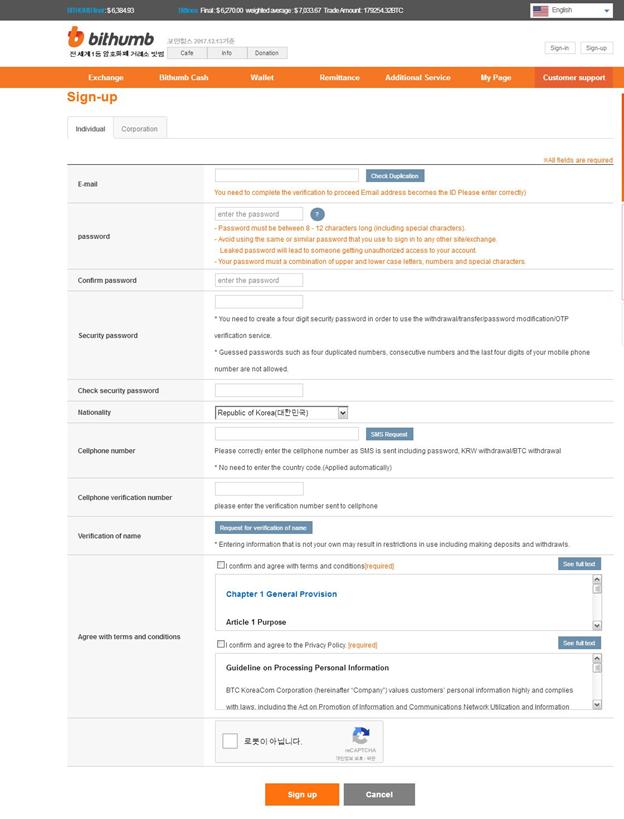 This page will require you to input the usual user data including your unique e-mail, a secure password (which you hopefully won't forget) and a security password (basically a PIN code which you will use to verify transfers and change your accounts regular password). After this you'll need to enter your nationality and your cell phone number (which Bithumb will use to send you the cell phone verification number and information about your transfers).
After entering your number click on the blue "Request SMS verification" button and wait until a message with your verification code arrives. Enter this code in the "Cellphone verification number" section. You will also need to verify your name if you wish to upgrade your account to level 2 privileges and beyond, which will allow you to use the full list of Bithumb services.
This verification requires you to upload a scan or a high-res photo of your passport. Finally read up their terms and conditions and their privacy policy (or don't, who reads those anyway right /endsarcasm), fill in the captcha and click the "Sign Up" button to complete the process. You will be asked do you wish to subscribe with entered data and will need to click "approve" to do so.
You will be greeted with a message saying that you need to check your e-mail address for a verification link. Click "OK", check your e-mail for said link and click on it to complete your account verification.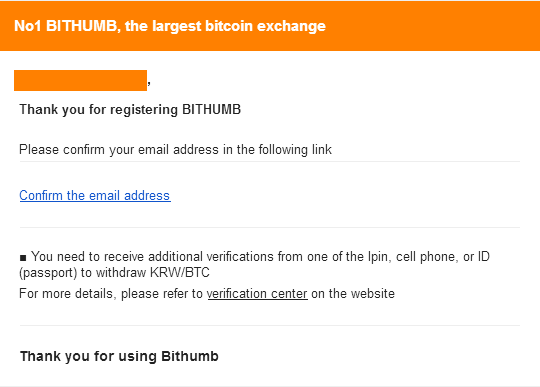 Upon clicking on the blue Confirm your e-mail address link you will gain Level 1 access to the Bithumb exchange. Speaking of these levels, there are 4 total levels available. Level 1 is a basic registration with no privileges. Level 2 requires passport verification and allows you to deposit and withdraw BTC/ETH/KRW on the exchange, within a certain limit. Level 3 requires all previously named data as well as a personal/corporate written pledge. Level 4 will require you to share some more personal information which confirms your residence, like your utility bills. These last two levels will increase your daily trading limits.
Corporation sign-up page is similar to that for an individual, except it asks the corporate users for some additional, business related info such as their business name, address, their CEO's name and their business' certificate number.
Bithumb fees
Bithumb's fees are very competitive. They are the reason why this exchange is clocking in top 10 daily volume numbers. However there is a down-side, as you basically need to buy Korean Won first if you wish to trade fiat currency on this exchange. Making a deposit on Bithumb, in either Korean won or in a crypto like Bitcoin or Ethereum, is free.
Withdrawing won carries a 1,000 KRW fee, which is equivalent to $0.92 as of time of writing. Regarding crypto withdrawals, fees are as follows: Bitcoin (BTC): 0.0005 Bitcoin; Ethereum (ETH): 0.01 Ethereum; Dash (DASH): 0.01 Dash; Litecoin (LTC): 0.01 Litecoin; Ethereum Classic (ETC): 0.01 Ethereum Classic; Ripple (XRP): 0.01 Ripple. Even though these trading fees are among the lowest in the market you're unlikely to benefit from this if you are a non-Korean trader. Converting the won into your local currency can turn out to be quite costly, thanks to the conversion rates and international banking transfer fees.
Bithumb trading
Similarly to the majority of cryptocurrency exchanges, Bithumb does not offer leveraged trading in available tokens, but only spot trading. This can make it somewhat unattractive for more serious investors.
There is room for arbitrage trading on Bithumb as Bitcoin is usually slightly more expensive there than on other exchanges. Arbitrage is the practice of buying something at a lower price in one market and then selling it at a higher price in another. Bithumb also provides the money transfer service (for Bitcoins and wons) and an e-wallet for cryptocurrency storage. However, there are frequent reports of Bithumb intentionally throttling the transactions of non-Korean traders.
This can make it difficult to profit via arbitrage trading if you are a foreigner. Their customer support also claims that they manually review these trades, which sounds impossible and a bit insincere.
The platform offers three trading options: general trade, easy trade and reserved trade.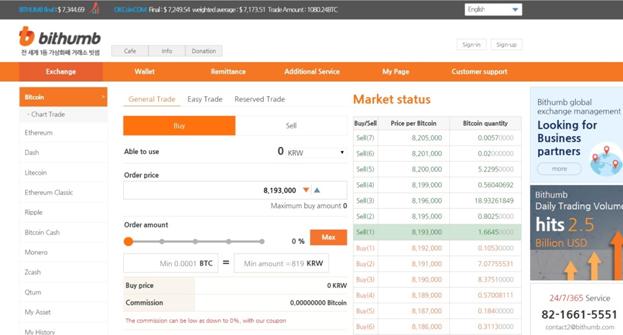 The general trade is the standard stuff you see on most exchanges. You can enter the desired amount you wish to purchase/sell by adjusting the slider. The easy trade provides the automatic transactions with pre-ordered amount with real time price. Purchase is made in the order from the lower sell amount, and it can change with real time transaction value.
The reserved trade will place an order at the market price as per clients' request (the amount the client has entered at the reserved base price).
Customer service
Cryptocurrency exchanges often vary when it comes to providing useful and quick customer support. Bithumb also walks this thin line even though they list a 24/7 customer support service on their website. What's more, there's international customer support available in English. The customer support is generally helpful and reasonable…if you manage to reach them.
The phone number listed on their website can get overrun with calls at times, leaving you without an available operator. The standard international rates which apply to these calls can be pretty brutal, with people reporting spending over 120 dollars for 30 minutes of conversation with the service. If this cost makes you less than keen to contact them via phone, you can use the supplied e-mail service instead.
This one can be even slower, with people complaining about their tickets not getting picked up for days. Still, in general, the service is decent and its shortcomings can be excused by considering the number of users on their website.
The security issues
On June 29th of 2017 a Bithumb employee's home PC was compromised by a hacker. The hacker gained access to said PC and managed to grab personal information of 31,800 Bithumb users. The hack affected approximately 3% of all Bithumb customers as their user names, their real names, mobile phone numbers, email addresses and funds were exposed.
People estimate that over a billion won was stolen as a result. The company maintained the stance that the hacker did not gain direct access to the Bithumb exchange and that the hack was a result of human error. They claimed that hacker gained access to users account information and their disposable passwords used to verify financial transactions, which allowed him to drain the accounts of the victims. Bithumb announced plans to compensate victims up to 100,000 Won per person immediately (around $900 USD).
Further damages will be compensated as soon as the actual amounts are confirmed.
As of this incident there have been occasional reports of people's accounts getting hacked. All of these hacks can be related to acts of phishing and voice phishing, both of which are results of user error and misjudgment.
Pros:
Easy to use
Most major cryptos and altcoins available
Good trade volumes
Very low fees
24/7 available support
Cons:
Lacks coins when compared to industry leaders in that area
Only accepts Korean won as fiat currency
Fiat deposits can be made only via a bank transfer
No mobile app
Lacks advanced trading features
History of security issues
Sometimes unreachable support
Shows bias towards Korean customers
Conclusion
Bithumb is one of Korea's most popular cryptocurrency exchanges. It offers simple trading tools and a UI which, even though Google-translated, is usable and serviceable. It lacks the required tools for advanced traders but offers superior fees and fast trading times. Apparently only to Koreans. Therefore if you are Korean or if you think you can avoid the cost of buying won and trading with it, Bithumb is a good choice. Just make sure you input their website name correctly into your web browser.
---
Bitstamp is one of the oldest cryptocurrency exchanges. Read our Bitstamp review here.
HitBTC is one of the largest cryptocurrency exchanges. Read our HitBTC review here.
You can choose the best coin exchange by reading this article. Read here how you can quickly convert other coins to bitcoin and the other way around.
Our recommendation is always check if Coinbase is available for your country and buy there – as it is by far the safest and best regulated bitcoin exchange. Coinbase is trustworthy and has acceptable fees and it is a leading platform for buying BTC.
If Coinbase doesn't support your country, use Cex.io – read how Cex.io works – it is a good Coinbase alternative. Coinmama is also safe exchange for buying cryptocurrencies – click here to visit Coinmama.
If your country is not available on Coinbase – check for best Coinbase alternatives (such as Cexio and Indacoin – see here Indacoin exchange review) and buy BTC on one of those exchanges. You can always exchange your coins on Changelly (see if Changelly is legit place to trade crypto), instantly and directly to bitcoin.

CaptainAltcoin's writers and guest post authors may or may not have a vested interest in any of the mentioned projects and businesses. None of the content on CaptainAltcoin is investment advice nor is it a replacement for advice from a certified financial planner. The views expressed in this article are those of the author and do not necessarily reflect the official policy or position of CaptainAltcoin.com