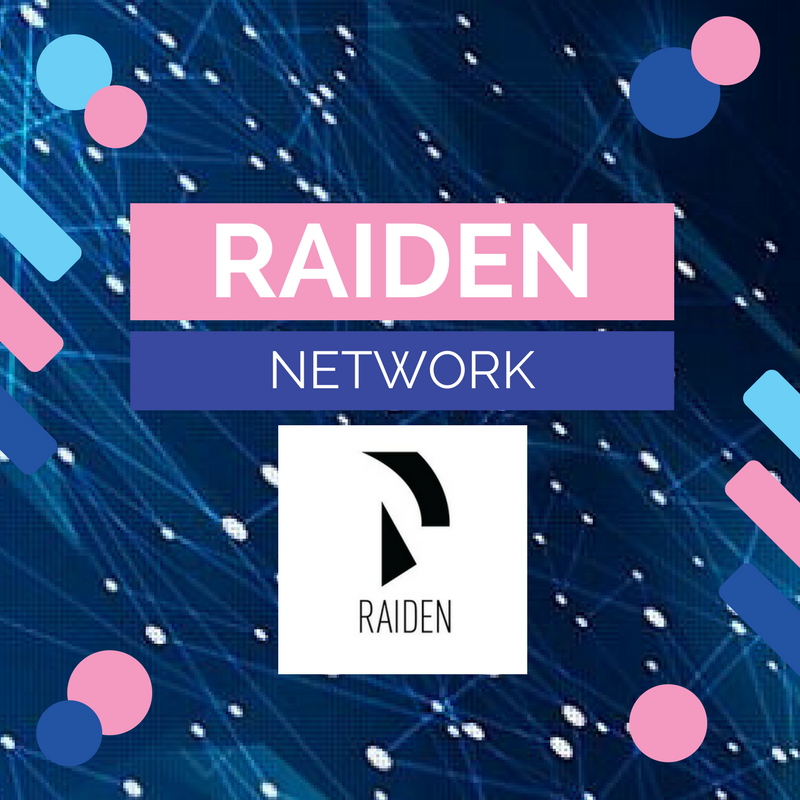 The Raiden Network Token is the native currency of the Raiden Network, which operates in a similar fashion to Blockstream's Lightning Network, while staying true to the open source paradigm followed by its core team. The Raiden Network describes its protocol as a means for "fast, cheap, scalable token transfers for Ethereum," and the protocol is meant to complement Ethereum such that it can become a global scale payment infrastructure – for everyday purchases by all of us – as well as for the upcoming machine-to-machine economy. This protocol will allow for Ethereum compatible tokens (ERC-20) to be utilized.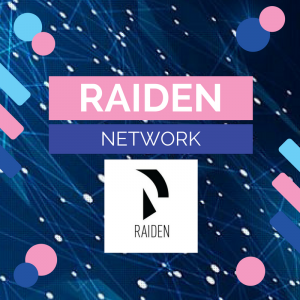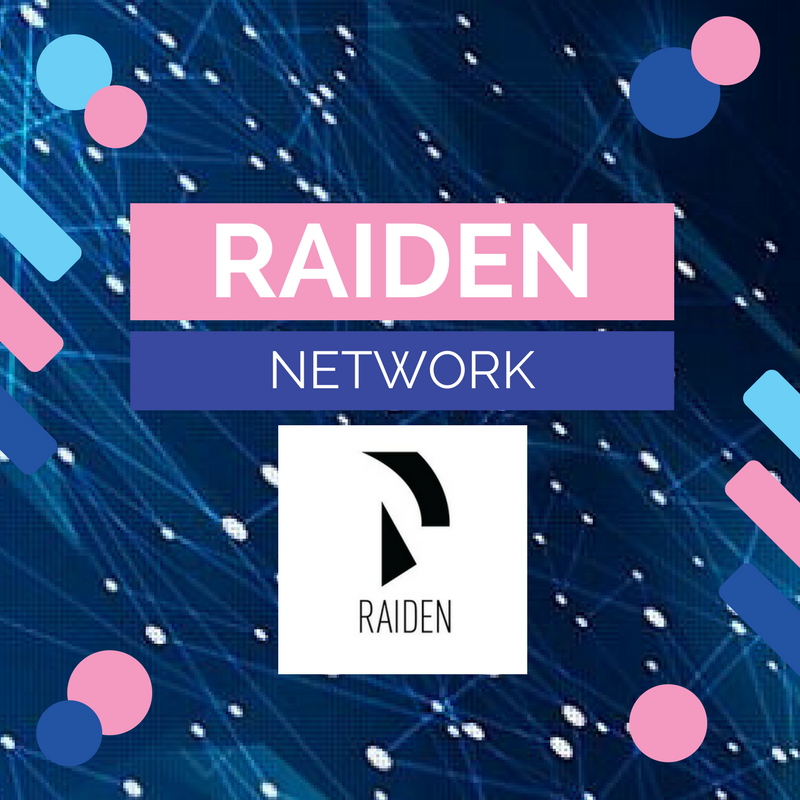 One of the biggest hurdles in development of blockchain is scalability. Huge fees combined with long confirmation times make the idea of mass adoption of Ethereum (and other blockchains such as Bitcoin) unrealistic at the moment. The Raiden Network may change all of that. It is Ethereum's off chain layer that will provide instant transactions for a fraction of the price regardless of the number of transactions being processed in the network.
About RDN
The Raiden Network project is being developed by Germany's Brainbot Technologies AG, which members of the Enterprise Ethereum Alliance that boasts names like Microsoft, Intel, Cisco and British Petroleum. Brainbot is a software company devoted to blockchain protocol development, and in addition to Raiden, Brainbot is also known for their other projects such as Trustlines and Hydrachain. The current team of Brainbot Technologies consists of 11 people, who are extremely active on Github.
Founded in the year 2000 by Heiko Hees, who was deeply involved with Ethereum in its early days when it wasn't certain if the project could be commercially viable. Hees has been a core developer of Ethereum since March 2014 with a previous experience of founding two companies: PediaPress and Die Firma GmbH.
The Raiden Network definitely sounds great on paper. However, the ICO was never supposed to happen and there was never supposed to be a token attached to it. This could be attributed to the difficulty of highlighting a wide variety of projects they are currently undertaking on one page. However, while various sources suggest the project is delayed, there are no updates on the status of the Raiden Network Project on either Twitter or Medium since December 1st, 2017.
Key features of Raiden Network Token (RDN)
The Raiden Network is essentially Ethereum's solution to scalability issues that will introduce high-speed asset transfers for the Ethereum network. Raiden is very similar to the Lightning Network, enabling near-instant, low-fee, scalable, and privacy-preserving payments.
According to the Raiden Network's official website, before the wide-scale adoption of blockchain payments occur, this protocol must be able to handle roughly 100,000,000 million transfers per second without running into any problems, which would be quite a significant breakthrough, as such a high number of transactions can become a serious threat to existing financial payment networks, all of which are more expensive to use. At present Ethereum can support only 13 transactions per second,  while Visa processes an average 4,000 transactions per second. This shows that the current Ethereum network is highly inefficient and that the mainstream adoption of Ethereum is still far away.
Here are some of the key features that encompass the Raiden Network:
Accelerated transfer confirmations that take less than one second, while Ethereum mines a new block approximately every 15 to 30 seconds and to reach practical finality of a transaction, confirmation times of several minutes have to be endured.
Facilitates private transfers between the payer, payee and nodes forwarding the transfer, and these transfers do not show on the public ledger.
Promises transaction fees of a fraction of fraction of a penny.
Aims to take the scalability problem away from the blockchain layer, which would allow Ethereum to become the P2P, global payments infrastructure with electronic cash that it was initially designed for.
Can transport any ERC-20 token, such as Icon (ICX), Binance Coin (BNB), EOS (EOS), Tron (TRX), and more.
Features micropayment capability.
How Raiden Network Token Works
Raiden is developing state channel technology which is built on top of Ethereum, and this technology can be expressed as a layer on top of the blockchain, ultimately creating a cooperative union between it and Ethereum's basic framework. It removes the need for global consensus, which is "done by leveraging a network of payment channels which allow to securely transfer value off-chain, i.e. without involving the blockchain for every transfer." This significantly reduces the networks capability to scale at improved levels.
The protocol goes something like this:
Payment channels that enable secure off-chain transactions, which don't require the resource-heavy, expensive and slow process of the network reaching consensus to confirm the transaction. With cryptographic proof and smart contracts, it promises to deliver users finality and security of transactions as it is always upheld by an on-chain "down-payment".
It uses bidirectional payment channels to connect participants directly with each other.
Multihop, hash-lockedtransfers, called balance proofs. These transfers are fully collateralized by previously setup on-chain deposits that allow these transfers to be performed instantaneously and without any involvement of the actual blockchain itself, except for an initial one-time on-chain creation and an eventual closing of the channel. They enable the tokens to pass through numerous nodes instead of a single node while being secured with a "key". The tokens cannot be claimed on-chain without the secret key provided by the original sender.
RDN Coin Supply
The total supply of the tokens rests at 100 million RDN with 50% is distributed amongst the ICO participants. Raiden Network Token has a market capitalization of $133.64 million and can currently be purchased for about $2.66 or 0.00034542 BTC.


On December 1st, the team announced that they are moving some RDN to the liquid supply to have some tokens in a more handy wallet and also to compensate advisors. The coins were allocated in the following manner:
50% – went to ICO participants
34% – currently held by Brainbot Technologies for future development
16% – stored in an external developer fund. This will be used for providing development grants to the selected high potential projects and teams that help build and grow the Raiden ecosystem.
As you can see, a large amount of RDN coins is being used to fund the project's development.
RDN Trading History
Compared to other cryptos, the coin has had a somewhat steady increase in the past couple of years and one Raiden Network Token (RDN) can currently be bought for about $2.66 or 0.00034542 BTC on crypto exchanges. This steady increase in price could possibly reflect the investor community's sentiments that this is a long term hold rather than a quick money maker.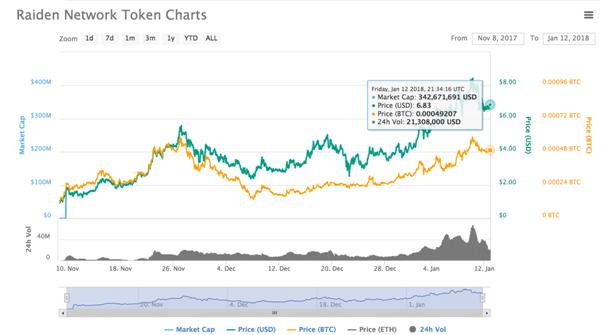 How to Buy RDN
RDN can be traded at several crypto exchanges including Binance (complete review of Binance here), Huobi, and Gate.io. It's important to note that it is not possible to buy Raiden Network Token directly using US dollars, which means that you will need to buy Ether or Bitcoin from an exchange such as Coinbase Changelly, Gemini or GDAX first. Investors can then use their newly-acquired Ether or Bitcoin to buy RDN.
How to Store RDN
As I already said above, RDN is an ERC-20 token, which means that you can store it on hardware wallets that support the Ethereum blockchain such as Ledger Nano S or Trezor. Once you have the appropriate accounts established, you can also store it on MyEtherWallet (MEW).
Conclusion
Since its inception in 2015, the Raiden Network defines itself as a project that would allow for lightning-fast transaction in Ethereum. The project is aimed to be a sidechain for Ethereum and it would achieve this by operating mostly off the blockchain. Raiden is a payment network built on top of the Ethereum network and is not a competitor or intended replacement.
It has a little media coverage and there is also a lack of updates, which could potentially lure investors. However, the project in itself seems like a long-term hold rather than just another pump-and-dump scheme.
The use-case for the project, a good development progress, background of the CEO, and the fact that it combines low cost, low latency and scalability are interesting facets of the project that gives merit to its credibility. Raiden Network will hopefully be the payment channel that will allow Ethereum to go mainstream, contributing to the mass adoption of blockchain and cryptos, and if everything works out, RDN could be one of the main go-to digital currencies for retail and peer-to-peer payments.
For more details on the project, visit their website and blog. You can also check Raiden's profile on cyber.fund website, join the conversation on reddit, or improve Raiden's page on Github.
Coin wallets
If you are hardcore crypto-fanatic, you probably hold some of these coins as well. Here are the wallet solutions for them:

CaptainAltcoin's writers and guest post authors may or may not have a vested interest in any of the mentioned projects and businesses. None of the content on CaptainAltcoin is investment advice nor is it a replacement for advice from a certified financial planner. The views expressed in this article are those of the author and do not necessarily reflect the official policy or position of CaptainAltcoin.com