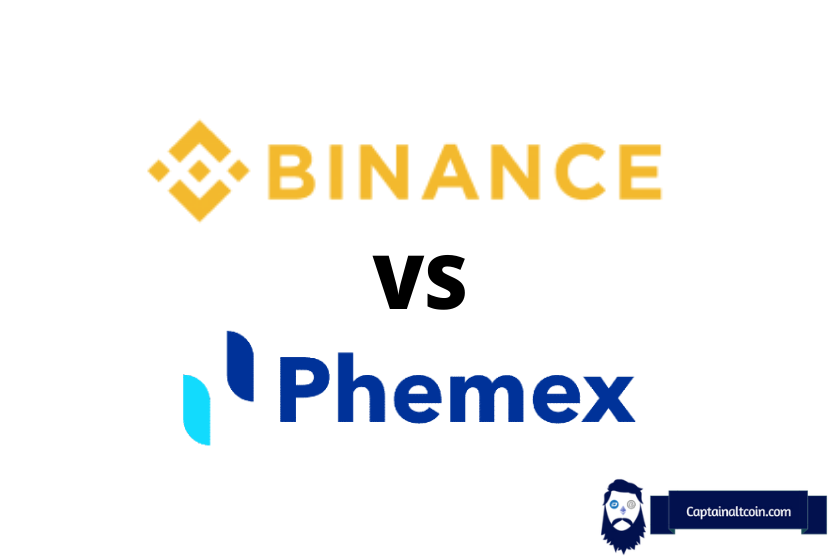 Comparing exchanges can sometimes be a tricky subject, as they all differ in more ways than one. So, how exactly does Binance differ from Phemex, and which is the better option? Well, to paraphrase, Binance is a better option for those who are looking for a feature-dense platform, whereas Phemex is more straight to the point with a simpler, faster design.
To expand on the topic, here are the major differences between the two exchanges.
Background
---
Binance
---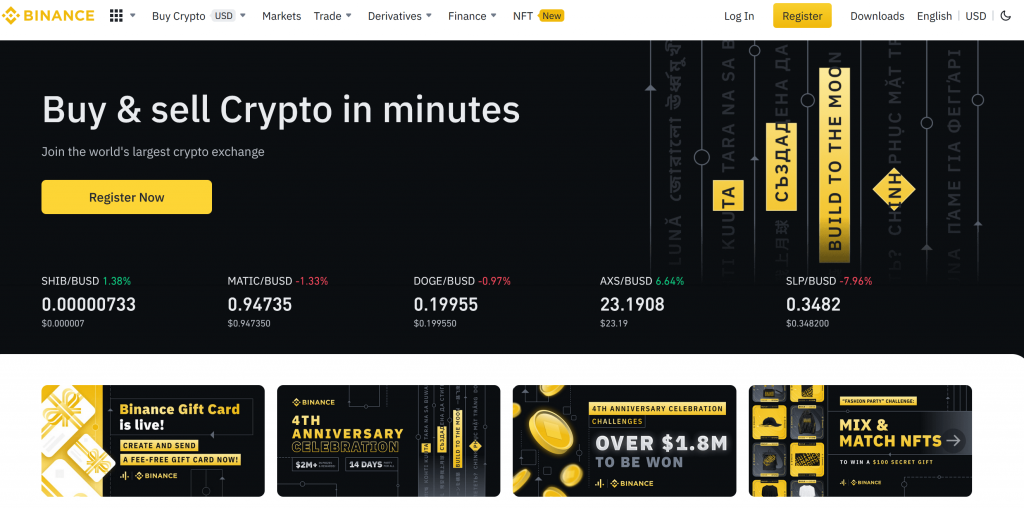 Binance is the biggest crypto exchange platform in the world; with a rapidly growing userbase of over 50,000,000, and daily trading volumes exceeding $2,000,000,000, it is a giant of an exchange that has a long list of features to offer – a sort of all-in-one platform.[1]
Phemex
---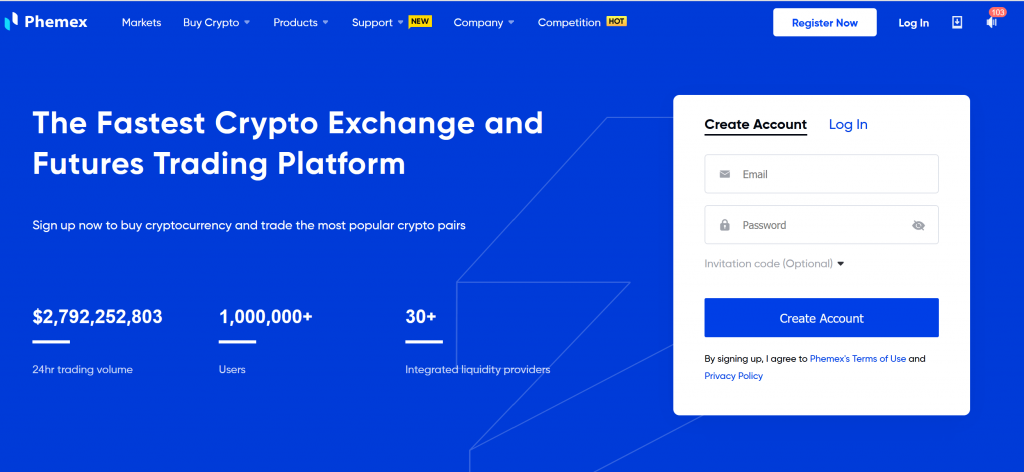 Despite being a relatively newer and smaller company that was just founded in 2019[2], Phemex has grown to trade on average over $1,000,000,000 a day in volume[3]. Centered around security and trustworthiness, it has attracted many traders from around the world, and sees over 450,000 weekly visits through its website alone[4].
Trading experience
---
Binance
---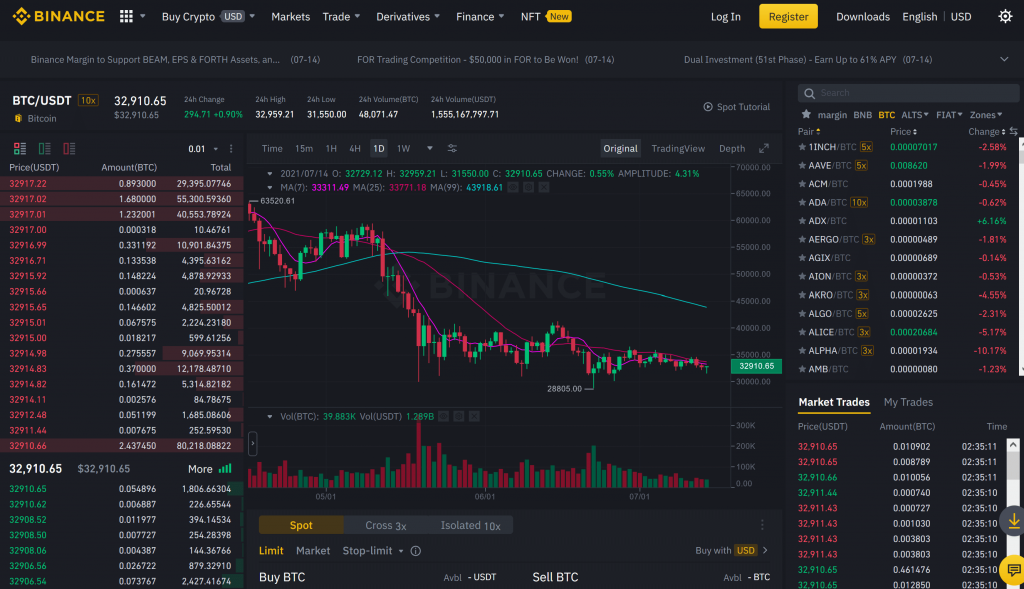 With a focus on offering as many features as possible, Binance may at first seem overwhelming for some people. It is not known for having the best user-interface, and as such, could sometimes be a little difficult to navigate. Such drawbacks are to be expected however, as the more features you add, the harder it becomes to keep things organized.
Trading within the app is fast and reliable, however, it does sometimes take a while to send funds to and from your Binance account.
Phemex
---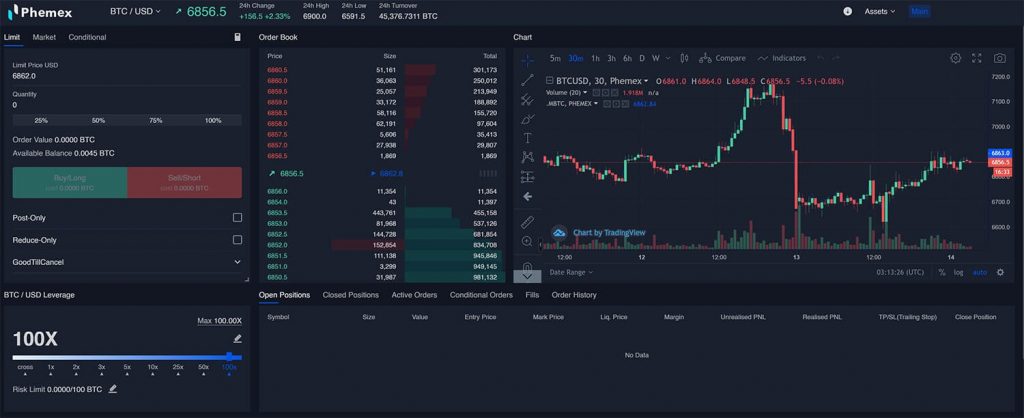 Trading on Phemex is one of the fastest experiences there is; at less than 1 millisecond order response times[3], users don't have to worry about any delays upon pressing the button. As it is simple in its design, so it is with its features, offering a nice variety of features, but nowhere near as much as its counterpart.
Available coins and contracts
---
Binance
---
Available coins: Currently, there are around 365 coins in total that users can trade on Binance[4], the extent of which entirely depends on the type of contract.
Available contracts: Binance offers a wide variety of trading contracts including spots, margins, futures and options.[5]
Phemex
---
Available coins: Phemex currently supports around 37 coins on its platform which are available depending on the nature of the contract.[6]
Available contracts: The contracts currently available at Phemex are spots[6] and perpetual contracts[7].
Trading fees
---
Binance
---
Trading fee rates for makers and takers start at 0.1% and can go down to 0.02% and 0.04% respectively, depending on the trade volume. Referring friends earns users a 20% trading fee kickback, and that can be combined with BNB benefits to reduce fees further, at most, down to 0.0120% and 0.0240% respectively.[8]
Phemex
---
Phemex trading fees for spot contracts are 0.1% for both makers and takers, unless they are full premium or premium trial users, in which case, they wouldn't pay spot contract fees unless they are using APIs. For perpetuals, Phemex charges 0.075% trading fees for takers, and offers 0.025% rebates for makers.[9]
Deposits & withdrawals
---
Binance
---
Deposits: Currently users can deposit over 400 cryptocurrencies to their Binance accounts, without any deposit fees[10]. For fiat deposits, users have a variety of options such as credit/debit cards and bank transfers, as well as with services like SOFORT.
Withdrawals: All crypto withdrawals have minimum withdrawal amounts that vary from coin to coin, as well as withdrawal fees that are based on blockchain fees[10]. Users can withdraw fiat in 14 different currencies[11], and fiat withdrawals are subject to very minor transfer fees[12].
Phemex
---
Deposits: Users can currently deposit 27 coins in their Phemex wallets without any deposit limits or fees[13]. Furthermore they can buy crypto directly with a bank account, credit card, debit card and ApplePay.[14]
Withdrawals: There are minor limits and fees on crypto withdrawals, and a maximum limit of 2 BTC for non-premium users; these withdrawal requests are processed 3 times a day[15]. While users cannot withdraw fiat from their Phemex account, they can sell crypto via USD wire transfers with Phemex's OTC service, and thus, withdraw fiat from their OTC account[16].
Security and Trustworthiness
---
Binance
---
As the biggest crypto exchange on the planet, trading in over $2,000,000,000 in volume every day on average[17], Binance is a very safe platform as far as security is concerned.
On Binance you would find all the necessary security features you would expect, such as: 2-factor authentication, universal 2nd-factor authentication, device authorization, address management… etc[18].
Binance also collects transaction data from individuals and institutions alike to monitor suspicious trading activities for user fraud protection, legal case resolution and other cases[19].
Lastly, in terms of trustworthiness, Binance has put quite a bit of effort towards oppeness and customer safety. For instance, every action that bears costs displays all the costs and fees involved prior to confirmation, and to prevent misunderstood trades, Binance would make first time users take a short test to ensure they know what they're doing.
Phemex
---
Trades on Phemex take place on high performance trading engines, each one of which runs with multiple hot and warm backups at the same time. These measures give users super fast trading speeds and 99.99% high availability.[14]
The platform is secured by multiple firewalls for different zones and machines for different trading purposes, and multiple layers of security and internal network access management protocols.[14]
The wallets Phemex has designed are Hierarchical Deterministic Cold Wallets, which assigns different deposit addresses to each user. Each withdrawal made is processed and scrutinized by operators and founders to detect any malicious actions.[14]
User accounts are protected with two-factor authentication, and all important actions trigger the authenticator to ensure every action taken was meant to be taken by none other than the user.[14]
Phemex was founded when they observed a lack of professionalism and trustworthiness in the world of crypto trade, and upon establishment, have had a vision of becoming the most trustworthy and honest financial services provider in the industry.[2]
Insurance funds
---
Binance
---
As of 01-06-2021 Binance has an insurance fund balance of 304,455,448 USDT for USDS-M Futures, and 1,564.08634366 BTC for COIN-M Futures; funding intervals at Binance are at every 8 hours.[21]
Phemex
---
As of 01-06-2021 the insurance funds of Phemex amount to 538.62265112 BTC and 4,669,782 USD, and similarly, funding takes place at 8 hour intervals.[22]
KYC conditions
---
Binance
---
In total, Binance requires these KYC documents for a full-level verified account[23]:
Nationality
Full name
Date of birth
ID document (ID card, passport or driver's license) and country that issued it
Facial verification (live selfie)
Street address, postal code and city
Proof of address (utility bill or bank statement)
For a basic level of verification, the first 3 requirements suffice, and users only need to increase their verification level if they wish to increase their trading limits.
Phemex
---
KYC in Phemex is optional, and at the moment, the only difference between a verified and non-verified account is a 2 BTC daily withdrawal limit on the latter.[24]
To verify, users require the following[25]:
Full name
ID document (ID card, passport, driver's license or residence permit)
Live selfie
There are currently incentives being determined to encourage users to undergo a KYC verification process[24].
Available in the US?
---
Binance
---
Binance is available in the US in the form of Binance.us, which is more limited in contrast to regular Binance, such as in coin offerings, where there are only around 50 that users can trade with[26].
Phemex
---
Only Phemex's OTC services are available in the US[27], otherwise, the US finds itself on Phemex's restricted countries list[28]. This means US users cannot trade spots or contracts on Phemex.
Special features
---
Binance
---
Binance is packed full of features – here are some of the interesting ones worth looking at:
Binance Futures Battle: Here, users can "battle" against each other by predicting the price direction of BTC for the next 5 minutes.
Binance Futures Leaderboard: The leaderboard features the best traders on the platform, and in some cases, viewers can check their positions for insights.
Binance Votes: Projects to be listed on Binance are often voted for by the userbase, however, only those who hold certain amounts of BNB are allowed to vote.
Phemex
---
Phemex has a few notable features that make it a very desirable platform, such as:
No KYC requirements
A simulated trading area where users can practice and learn to trade
Up to 100x leverage in contracts trading
Native token availability and benefits
---
Binance
---


The BNB is the native token of Binance that powers its ecosystem, it can be bought or sold like any other cryptocurrency, or it can be used for benefits like[29]:
BNB can be used for payments and finance, for travelling, entertainment, and for services.
Phemex
---
Phemex currently does not have a native token.
Customer support and education
---
Binance
---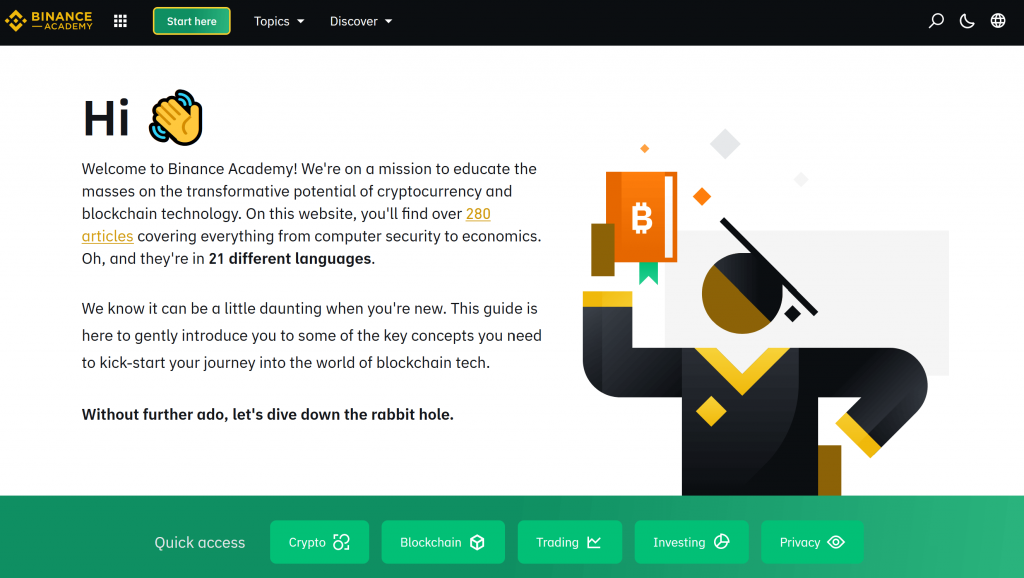 Education: Binance provides information, reports, analyses and educational pieces on cryptocurrency and blockchain technology throughout their various educative pages, which are: Binance Info (Coinmarketcap), Binance Research and Binance Academy.
Customer support: Users can visit their Help Center where they can self-service or view FAQs and recent announcements, or can contact them directly using Binance Chat. For feedback, users can send their ideas here.
Phemex
---
Education: The Phemex Academy is the educational platform launched by Phemex, it is where users can find a variety of articles on everything crypto related.
Customer support: The Phemex Support Page offers guides and tips to help users overcome basic problems; within the same page, users can find contact info for various purposes such as support, complaints, feedbacks and reports.
In case you are looking for more exchange platforms, below is our list of comparisons:
References:
[1] Binance.com/blog/2020-milestones
[2] Phemex.com/about
[3] Phemex.com
[4] Coinmarketcap.com/rankings/exchanges
[5] Binance.com
[7] Phemex.com/contract/introduction
[9] Phemex.com/fees-conditions
[10] Binance.com/fee/depositfee
[12] Binance.com/how-to-withdraw
[13] Phemex.com/fees-conditions
[15] Phemex.com/fees-conditions
[17] Binance.com/about
[18] Academy.binance.com/secure-your-account
[19] Binance.com/privacy
[20] Phemex.com/security
[21] Binance.com/futures/funding-history
[22] Phemex.com/contract/insurance-fund
[23] Binance.com/faq/kyc
[25] Phemex.com/how-do-i-verify
[26] Binance.us/markets
[29] Binance.com/bnb

CaptainAltcoin's writers and guest post authors may or may not have a vested interest in any of the mentioned projects and businesses. None of the content on CaptainAltcoin is investment advice nor is it a replacement for advice from a certified financial planner. The views expressed in this article are those of the author and do not necessarily reflect the official policy or position of CaptainAltcoin.com