Phemex review – Fees, KYC, Deposit Methods Explained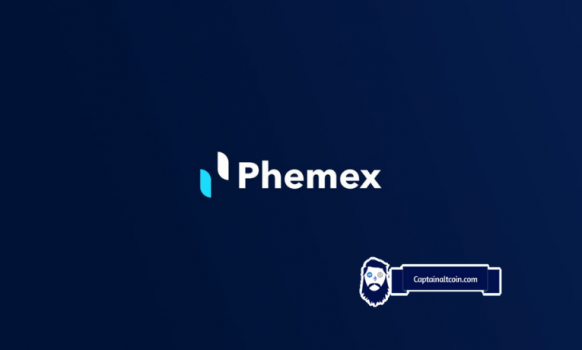 Phemex review – Fees, KYC, Deposit Methods Explained
no KYC process
no fees for premium users
modular interface
mobile apps for Android and iOS
quick transaction time
quick to list small cap gems
Phemex cryptocurrency trading platform is named optimistically by the Greek Goddess of fame and good repute Pheme. It is one of the newer crypto derivative exchanges on the market. While everything around it looks and sounds appealing, Phemex still has things to prove.
This Phemex review will focus on explaining how the platform works, is it safe to use and is the company behind Phemex legit?
The platform advertises itself as the fastest cryptocurrency derivatives crypto exchange and has entered with confidence into the financial market.
What is Phemex?
---
Phemex was founded on Nov 25th 2019., in Singapore, and is owned by Phemex Financial Pte. Ltd.  Their stated goal is to become the world's most trustworthy cryptocurrency derivatives trading platform while maintaining the user-oriented approach. The company is of-shore, registered in the British Virgin Islands, like many other similar crypto companies. The reasons for this are mostly business related – looser regulatory standards and much lower tax rates. In short time, Phemex attracted over 50,000 new users and records more than $700 million of daily trading volume which puts it among the top 10 derivative cryptocurrency exchange on the Coinmarketcap rankings.
Phemex team
Jack Tao, CEO
Yang Du, Trading System Architect
Cecilia Wang, Head of Marketing
Federico Variola, Security and Strategy Consultant
This is a respectable team, consisting of former Morgan Stanley executives with proven track records in the financial world. Phemex currently has a team of 40 employees and is recruiting new staff as we speak. They have already won the public sympathies by donating 10,000 face masks during the Coronavirus outbreak.
Phemex user interface
---
The homepage, phemex.com is a challenge for your eyes, thanks to the bright white background. Other than that, it is clear cut and intuitive.
Implementing their user-oriented approach, they decided to go with the modular design for the charts and trading tools.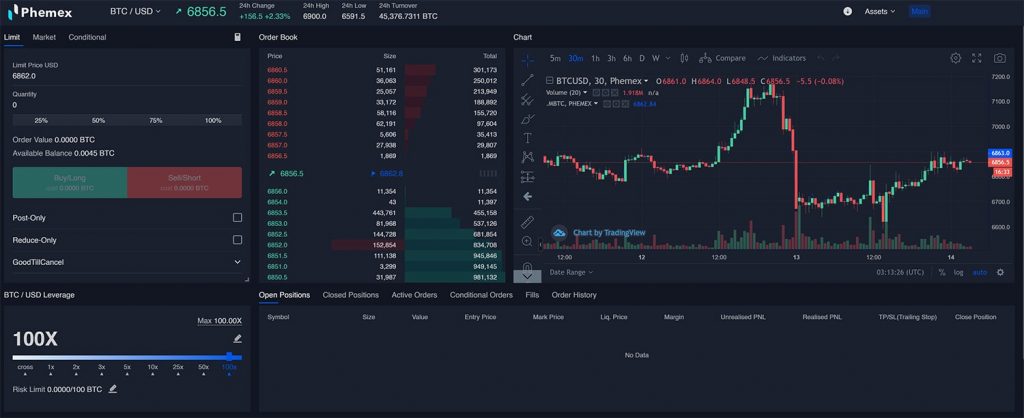 You can choose from 5 different languages with a plan to add more world languages as their usebase grows.
All the standard trading tools are available, and the number of indicators per chart is unlimited. Users can adjust the platform to their desired preferences, and also there is a demo-trading option, for an easy inside view of all the Phemex options without adding any funds. However, some parts aren't fully customizable, for instance, time frames on the trading view chart.
Overall, Phemex comes with a nice interface solution, similar to most of the crypto trading platforms. Experienced Trader with questionable internet speed will surely appreciate the ping monitor, displayed at the bottom left corner of the UI.
Phemex trading platform background is comprised of two core components: the CrossEngine and TradingEngine, in which it matches client orders based on price and time priority. Their CrossEngine is designed to handle 300,000 TPS, with the response time less than 1 millisecond.
Phemex, like FTX, has developed its own Android and iOS app, to enhance the user experience, and offer a full platform functionality on mobile platforms, too.
Phemex – supported currencies
---
Phemex offers a small list of supported currencies: Bitcoin, Ethereum, Ripple, and LINK that can be traded against the USDT – Tether. As there are no actual transfers of Bitcoin in the buying/selling process, contracts are quoted in USDT. Phemex offers three types of trading orders similar to many other crypto margin platforms:
market orders – executed and filled at the best market price
limit orders – guaranteed execution if the price reached the set value. You can choose the method of execution: GoodTillCancelled (GTC), ImmediateOrCancel (IOC), or FillOrKill (FOK)
conditional orders – similar to the limit orders, except for setting a trigger price. This method is the most popular amongst experienced traders.
Phemex Sub-accounts
---
The platform offers a unique system of creating the sub-accounts within the existing account, for the option of holding both short and long positions. Each sub-account can have separated balance and a level of permission, for isolating different trading strategies. You can also use them with trading bots and transferring balances between one sub-account to another. The sub-account feature is in high demand among quantitative trading teams and is promised to provide L3 market data in the future.


100x Leverage trading
---
Phemex currently offers 7 pairs that can be traded on a margin :
BTC / USD
ETH / USD
XRP / USD
LINK / USD
XTZ / USD
LTC / USD
GOLD / USD
Phemex also offers perpetual contracts, the same as BitMEX and Bybit. The leverage can be adjusted up to 100x, as it has become an industry standard. Setting that high level of leverage can get you quick profit, or a quick loss, (double or nothing) and experienced traders tend to avoid it.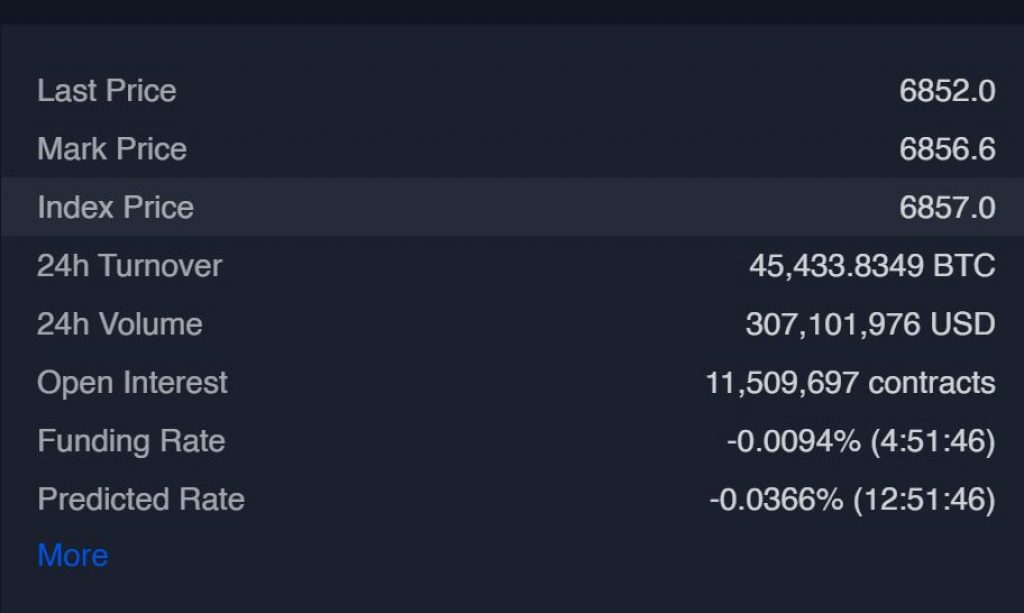 Phemex fees
---
Phemex is going by the standard of the industry, with the maker-taker fees 0.025% and 0.075%, identical to Bybit and BitMEX.
You can check this table to see how Phemex trading fees compare to its competitors:
Deposit and withdrawal payment methods
---
Phemex only supports BTC deposits and withdrawals. They do not accept fiat deposits with credit or debit cards, PayPal or any other fiat deposit method.
This is to be expected from an unregulated derivatives platform. That does grant anonymity and non-KYC account, but is very limiting, considering their competition platforms like BTSE, that offers 7 different coins and 10 fiat currencies to deposit. So, to start trading on Phemex, you need to own or buy Bitcoin. For trading USDT settled contracts, you need to exchange BTC to a USDT trading account at a current rate.
The withdrawing process is easy, you need to enter your wallet address and choose the amount of Bitcoin to withdraw. The 2FA process is implemented, but there is no option to set your white-list of trustworthy IP addresses. That's a downside, because most of the competition platforms, like Coinbase Pro or BitMex, offer that option. Also, the speed of the withdrawal can be a drag sometimes, and usually takes several hours. The withdrawal process takes place three times a day, 8 am, 4 pm, and 12 am UTC. The cut-off time for withdrawals is 30 minutes before the next interval.
Phemex Deposit & Withdrawal Fees
Tthere are no fees for depositing funds. The withdrawal fee is set at a low 0.0005 BTC, with the minimum withdrawal amount of 0.002 BTC. There are no deposit and withdrawal fee when moving funds from one subaccount to the other. Of course, that might change in the future, as the platform continues to grow in users and daily volume tradings. (https://phemex.com/fees-conditions)
How To Trade With Phemex With Zero Fees
---
To buy and sell cryptocurrency with Phemex, follow these simple steps:
Login to your Phemex.com account
Navigate to the top menu and hover over 'Products'
Use the drop down menu to select 'Spot Trading'
Choose the crypto asset (e.g. Bitcoin, Ethereum)
Enter the amount to buy or sell back to USDT
Review the order to ensure the details are correct
Click on the green 'Buy' or red 'Sell' button to place the trade
This crypto exchange also provides a trading contract for GOLD/USD and with more assets such as S&P 500 stocks, stock indexes, interest rates, FOREX, commodities, energy and metals that will be released on the platform shortly according to the Phemex website.
Verification: Is KYC required at Phemex?
---
Phemex does not require KYC verification checks. Registration process on Phemex is instantaneous and does not require lengthy verification hassles or any official documents to prove your identity. It is perfect for privacy-conscious traders.
Is Phemex safe to use?
---
The team behind the platform has proven itself in the business world already and has over 40+ years of combined experience in delivering high-frequency technology. As they often emphasize, they are led by eight former Morgan Stanley executives, and that gives this platform a high level of trustworthiness.
The platform uses an HD Cold Wallet System to secure the funds. All the funds are periodically sent to one, multi-signature cold wallet via offline signature. Phemex doesn't have own hosting service but uses Amazon Web Service (AWS) Cloud, the industry leader when it comes to cloud-based security and safety. Trading zones are separated from the internal network with the layer of firewalls. The platform is also secured with SSL technology and uses PCI scanning.
The platform's recovery system gives the users 99.99% availability, and that can be a game-changer if the Phemex withstands the test of time. Don't forget, the platform is the new player on the market, and major challenges are yet to come, including eventual hacking attempts or major bull runs that weigh down even the big guns like Coinbase or Kraken.
But the caveat we mention in the headline of our article is: the cryptocurrency exchange is unregulated, run by an offshore company so there is little you can do in case of a major hack or simple shut down of the platform. However, even most popular exchanges like Binance or Kucoin are similarly unregulated and in the grey area and we as crypto users are kind of used to that risk.
Phemex customer support
---
Their Help Center is surprisingly well managed, with a plethora of helpful articles, FAQ sections, how-tos, and recent blog posts. You can find most of the answers regarding the platform here. The support team is available via email, live chat, and the Telegram community. The CEO is also available on Telegram and Twitter, but it's mostly a nice marketing trick, nothing more. The platform doesn't have a direct telephone line, but I am sure that will change in the future.
List of prohibited countries
---
USA
Quebec (Canada)
Cuba
Sevastopol
Singapore
North Korea
Iran
Sudan
Syria
Is Phemex legal in the US?
No, Phemex is not registered in the USA and Americans are prohibited from trading on this platform.
Conclusion
---
Phemex builds its position on the market by focusing on its main strengths: user-oriented approach, surprisingly quick transaction time, and sub-account option. The small choice of the trading options does make this platform quick, but at the same time uninteresting to some traders. So far, Phemex is still just a new interesting platform, nothing more, nothing less. But they are quick to list new low-cap coins before they enter the real spotlight and you can scoop them up before a familiar "to the moon" moment. This alone is a reason enough to have an account on Phemex. Their potential is unquestionable, but some more time will have to pass to see the results.
Phemex Alternatives
---
In case you are not swayed into registering on Phemex, you might be interesting in learning more about its direct competitors like
You can trade crypto CFDs with a leverage trading on forex and other derivatives platforms like eToro, Plus500, IQ Options, City Index, AvaTrade.
FAQs
---
Deposit & Withdrawal Methods
7
PROS
no KYC process
no fees for premium users
modular interface
mobile apps for Android and iOS
quick transaction time
quick to list small cap gems
CONS
US citizens aren't allowed to trade
not battle-tested
does not support fiat currency
no IP whitelists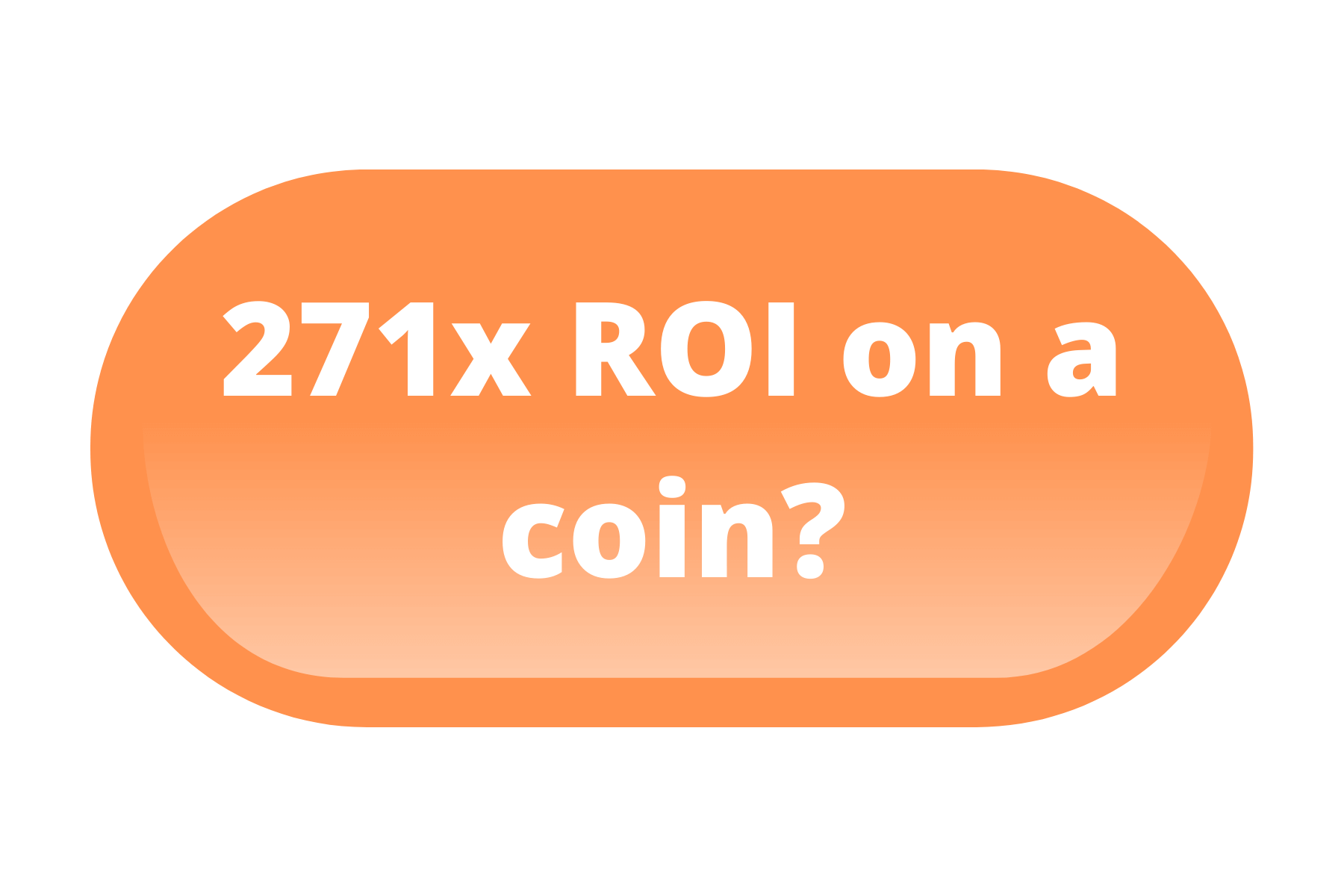 CaptainAltcoin's writers and guest post authors may or may not have a vested interest in any of the mentioned projects and businesses. None of the content on CaptainAltcoin is investment advice nor is it a replacement for advice from a certified financial planner. The views expressed in this article are those of the author and do not necessarily reflect the official policy or position of CaptainAltcoin.com