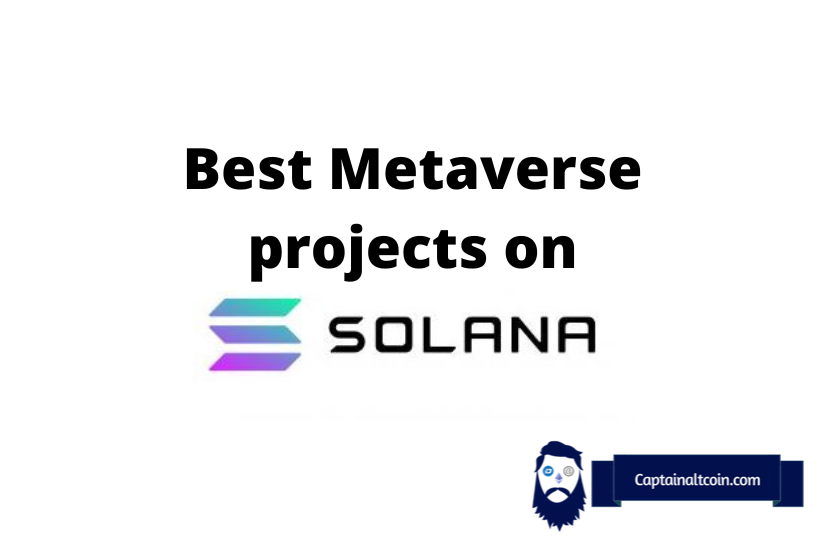 You've likely heard of the metaverse. It is one of the hottest things in the crypto world now, with incredible returns being generated on Metaverse coins.
The metaverse is a concept that runs beyond the crypto world. Even in the crypto world, the scope is broad, with metaverse coins popping up here and there on different blockchains.
In this article, we will discuss some of the best metaverse coins running on the Solana blockchain, one of the cheapest blockchains. Sit tight, and let's take you for a ride.
BEST METAVERSE COINS ON THE SOLANA BLOCKCHAIN
---
STAR ATLAS
---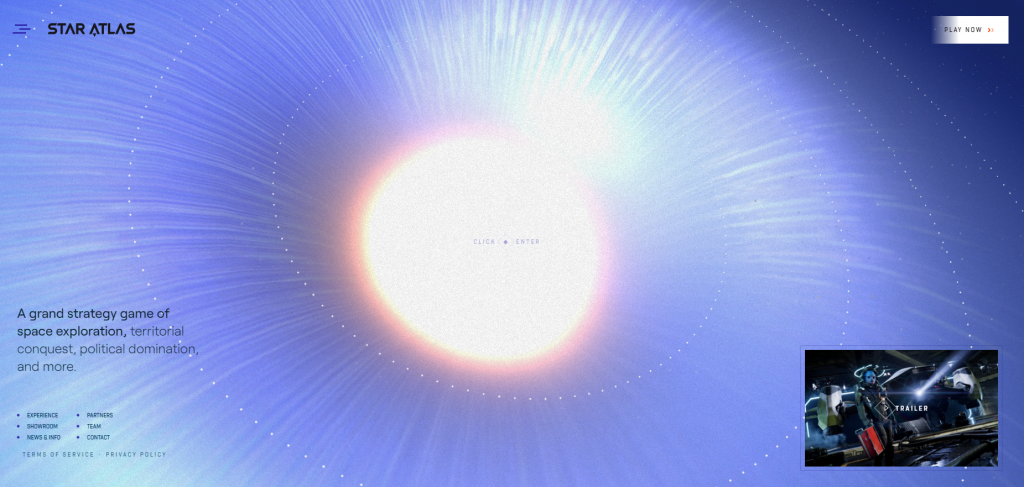 This is one of the most popular metaverse coins on Solana. It gained popularity mainly because of its unique approach to metaverse gaming. This game aims not just to build houses, buy lands, or fight wars; no, it goes beyond that to include intergalactic adventures and battles.
What is more?! This coin encompasses a futuristic reality by placing its timeline in the distant future of 2620. Therefore players can conquer entire galaxies and battleships while building their own cities.
Another impressive thing about Star Atlas is its clear imagery and neat interface. It has a marketplace where in-game NFTs can be sold and bought, an inventory section, a leaderboard, faction selection, among others. Everything on the website seems to be designed to immerse users in the gaming world of Star Atlas fully.
👉 The Star Atlas metaverse is cast in a world reminiscent of star wars and other intergalactic movies. There are three worlds in the game, and players can choose either of those worlds to begin with. There is the MUD territory controlled by humans, the alien-controlled Oni regions, and the android powerhouse in the Ustur section.
There are four different types of assets in Star Atlas. They are:
The monetary assets. There are two of these. POLIS is the game's governance token that offers staking rewards, while ATLAS is the game's payment currency. Both are tradeable on crypto exchanges.
The NFTs that confer land ownerships
The in-game NFTs, like buildings, blueprints, ships, etc
The in-game FTs. Fungible assets that are consumable
SOLICE(SLC)
---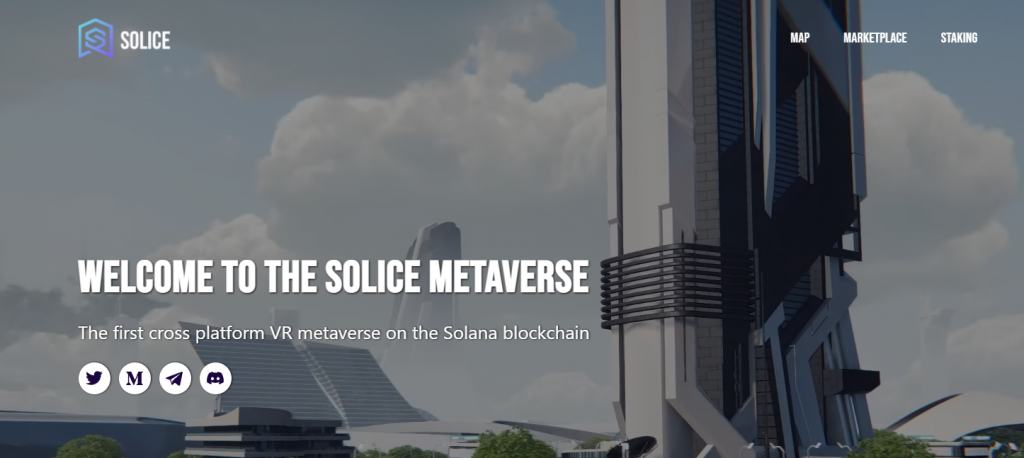 This is one of the latest metaverse projects on Solana. It was introduced towards the end of December 2021 and is a VR gaming economy with monetization attributes. It builds upon the concept of Decentraland by selling lands to users and allowing them to build on their purchased plots.
There is a maximum of 60,000 plots of land available on the Solice metaverse, and they are due to be sold to users in early 2022. A unique feature of the Solice metaverse is land staking, where users can stake SLC(the native token of Solice) and earn rare NFTs used in the game.
Apart from lands which are the most valuable items on the Solice Metaverse, you can also purchase and train pets. There are also dungeons containing challenges that users can partake in to earn SLC tokens and other NFTs. Lastly, the metaverse also has a marketplace where you can sell and buy rare in-game NFTs with SLC.
SLC is the native token of the platform and was sold in an IDO on the Solanium Launchpad. The public sale price was 0.07 dollars, and it has already raked in a profit of more than 5000% for those early investors. This shows that Solice will be one of the hottest coins of 2022 if things go according to plan.
AFFLARIUM
---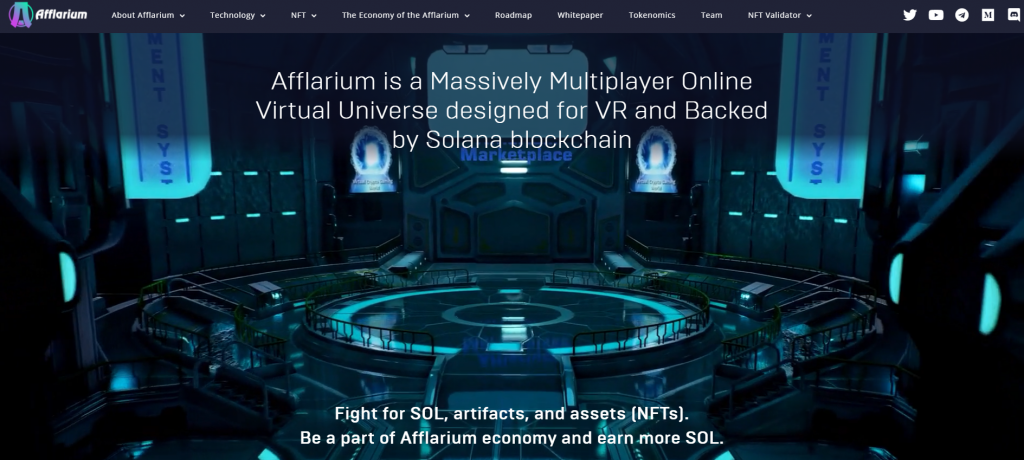 Afflarium is a metaverse economy launched around September 2021. There are four different worlds on Afflarium, each with its unique characteristics.
The first is the central world which is a safe zone, devoid of battles, that serves as the heart of the Afflarium world. Next, we have the battle world where you compete against other players to win their NFTs and tokens. It's a fast-paced world where you have to be on your feet, always.
The third world is the Arcade world, where players have decentralized adventures that can be monetized. Lastly, there is the world of adventures where, as the name implies, players engage in exciting adventures like survival games, riddles, puzzles, etc.
AAFL is the governance token of the platform, which enables users to vote on project improvements and receive rewards via staking. It also enables users to be able to visit special places in the Afflarium metaverse.
SYNERGY LAND
---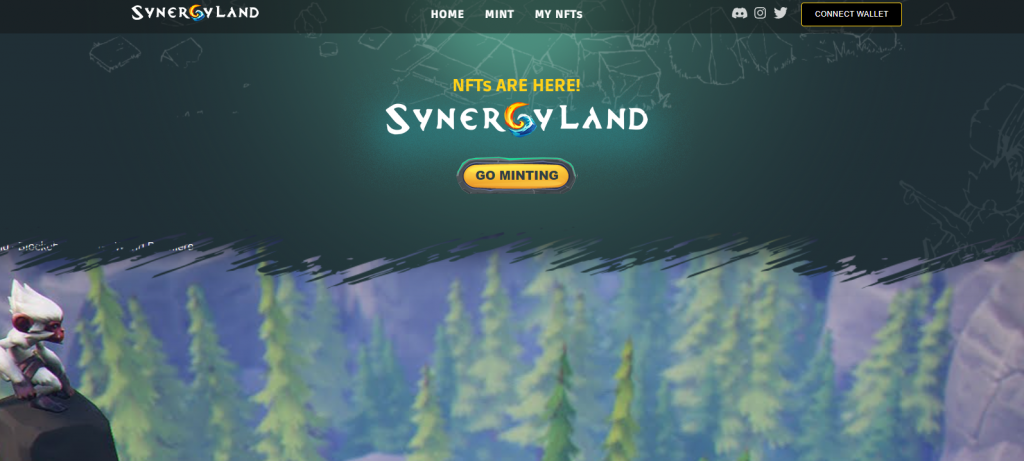 Synergy Land is an island-based metaverse world where players colonize any of the scattered islands around the Synergy world. They can then decide what to do with the island and fight other players for precious NFTs.
The world of Synergy land is a vast one where players will always have something to explore. There are four biomes in the world, each with its own characteristics. Players can buy islands and pets in any of those biomes. Pets can be trained and bred, while islands can be developed to the owner's taste.
There are also workers in the metaverse whose function is to help players develop their islands and carry out other utility functions. Also, there are NFT marketplaces where you can trade your NFT assets.
The synergy ecosystem has two tokens. The first one is the SNG token which is the governance token that also offers to stake rewards. It is also the in-game currency used for purchases in the marketplaces. It has a fixed supply. The second token is the ACN coin which is a reward token in the Synergy world. This token has an unlimited supply but is burned regularly to ensure it doesn't lose its value.
GOOD GAMES GUILD(GGG)
---


GGG is a gaming metaverse invented in 2021 that provides a platform for people to utilize assets owned by others to earn rewards. There are three main features of the GGG website. You can:
Apply to be a scholar. If your application is approved, you would be lent some NFT assets with which you can participate in play-to-earn games
Rent your NFT assets to scholars and get returns. This feature is known as Rent-to-earn
Stake GGG. This option allows you to earn staking rewards while also enabling governance and DAO rights for you.
With all that has been said and done, I'm sure you're psyched to get your hands on some of these metaverse coins. That's good. However, consider that crypto investments are generally risky, so start with little and invest per your risk-tolerance level.
Read also:
FREQUENTLY ASKED QUESTIONS
---

CaptainAltcoin's writers and guest post authors may or may not have a vested interest in any of the mentioned projects and businesses. None of the content on CaptainAltcoin is investment advice nor is it a replacement for advice from a certified financial planner. The views expressed in this article are those of the author and do not necessarily reflect the official policy or position of CaptainAltcoin.com