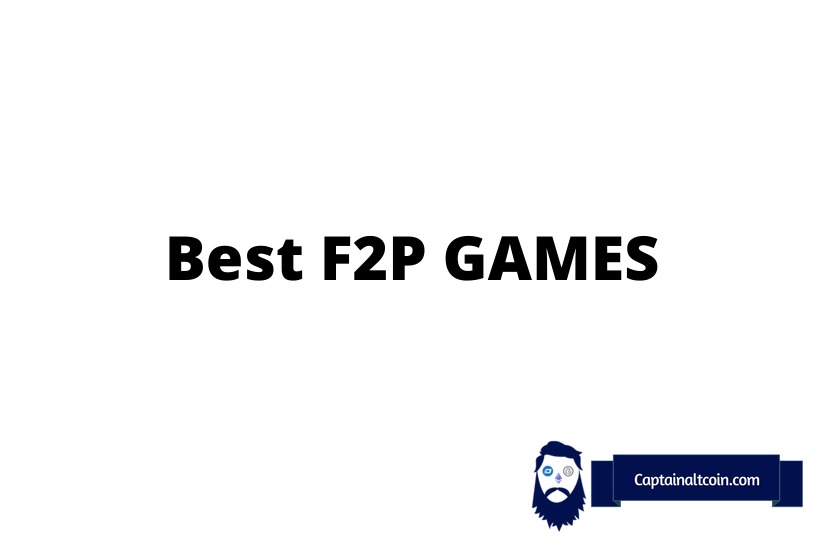 What Does F2P Games Mean?
---
F2P is also known as Free-To-Play or FTP. It's a category of video games that offers basic features for free. However, if you wish to access advanced features, you must upgrade your account.
The primary means of revenue generation with some F2P games is through advertising or in-game purchases, such as upgrades, special abilities, unique digital items, and expansion packs.
A few companies and developers create "free-to-play" games, making it nearly impossible to progress without buying in-game items. F2P games like these are called "pay-to-win."
What are the best free-to-play crypto earning games?
---
The cryptocurrency gaming industry is worth trillions of dollars partly due to blockchain technology enabling genuine, real-world trading of non-fungible tokens (NFTs). There are even digital economies that pay you for playing!
NFTs represent unique items in different spaces, including games or even real estate.
Some of the best F2P popular games you can play are Axie Infinity, GODS UNCHAINED, Reward Hunters, Monster Infinite, GNO City, Crazy Defense Heroes, Binemon, and Realm.
AXIE INFINITY
---
One of the most well-known games right now is Axie Infinity, a blockchain game in which you must amass a number of Axies, the game's NFTs. Axie Infinity contains more than $3 billion worth of assets if we add up all of the game's assets.

It's crucial to keep in mind, though, that the majority of these games that you can play to earn money are not actually free.
Three Axie NFTs are necessary for the game to begin in Axie Infinity. The popularity of the game has also increased the NFT pricing. DappRadar reports that the most costly NFT was exchanged for $2.33 million in WETH.
GODS UNCHAINED
---

The trading card game Gods Unchained is a blockchain-based game in which players collect genesis cards and core cards to compete against other players. In the marketplace, players can buy and sell cards. The rarity and stats of each card vary; the more expensive the card, the rarer it is. Gods Unchained uses GODS token, an ERC-20 token, as its native game currency. How do you get started?
Create a new account.
Download the game launcher and start playing!
In addition to your free welcome pack, you'll also receive a complimentary Welcome Set, consisting of 70 individual cards (140 total) arranged into six decks to help new players get a handle on how the game and each god works.
In addition to the pre-made decks, you will receive an allocation of Core cards that you can use to personalize them.
Start by choosing a game mode.

Solo Mode
Constructed mode
Ranked Constructed mode
Reward Hunters
---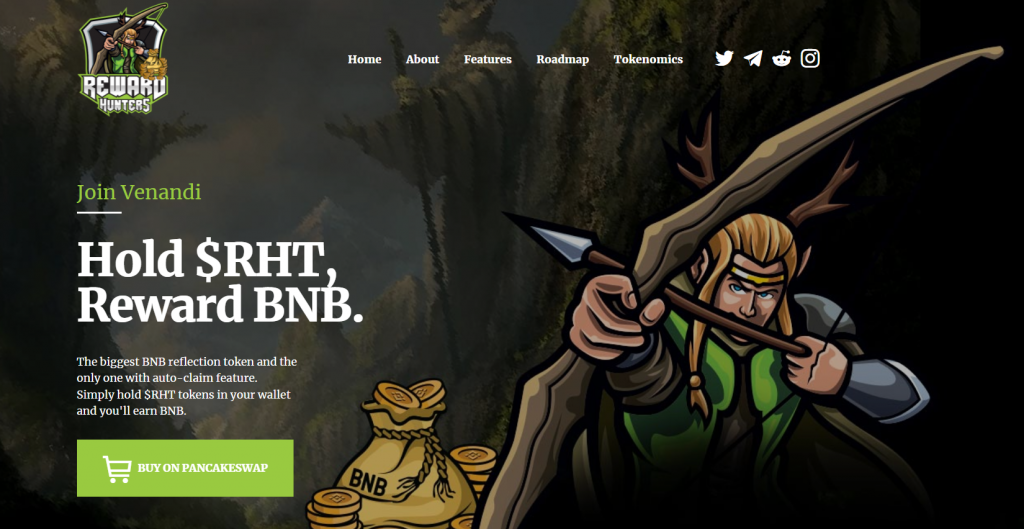 Rewards Hunters are available. The game enables you to play with different game characters, after which you will be rewarded with Reward Hunters (RHT) Tokens. The total supply of RHT tokens is 1,000,000,000 tokens. The token you earn from this game will automatically be sent to your cryptocurrency wallet every hour, so you do not have to claim it. To cash out, you can trade your RHT for any other token or even a real-world currency.
Monsta Infinite
---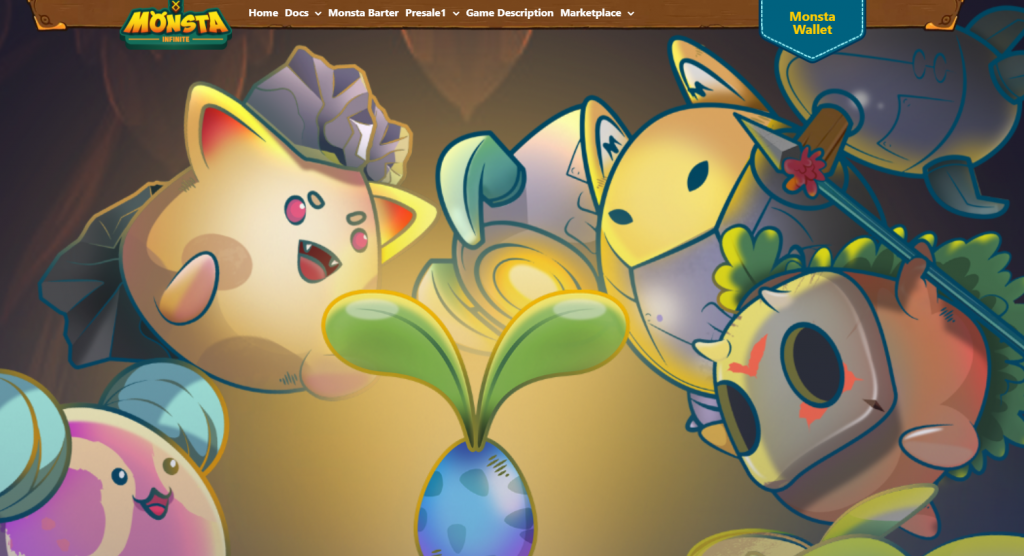 With Monsta Infinite, players have access to trade, sell, and buy Non-Fungible Tokens (NFTs), which work on the Monsta Chain, the game's very own blockchain. These NFTs can be purchased with and sold into other coins. These tokens are stored in a digital wallet such as Trust Wallet or Metamask.
👉 How do you get started?
Sign in and select a game mode (e.g., Monsta war, cloning modes, or survival.)
Players must choose a team of three MONSTA if they choose a PvE or PvP battle mode.
Players can select opponents to attack/debuff or boost their team in the card-based battle game.
The player can earn STT (the Monsta Infinite native token) and in-game items if they win. These are used to perform augmentation and level-up of MONSTA.
The Monsta Infinite marketplace allows you to trade and use the items and MONSTA you win in the game.
Gno City
---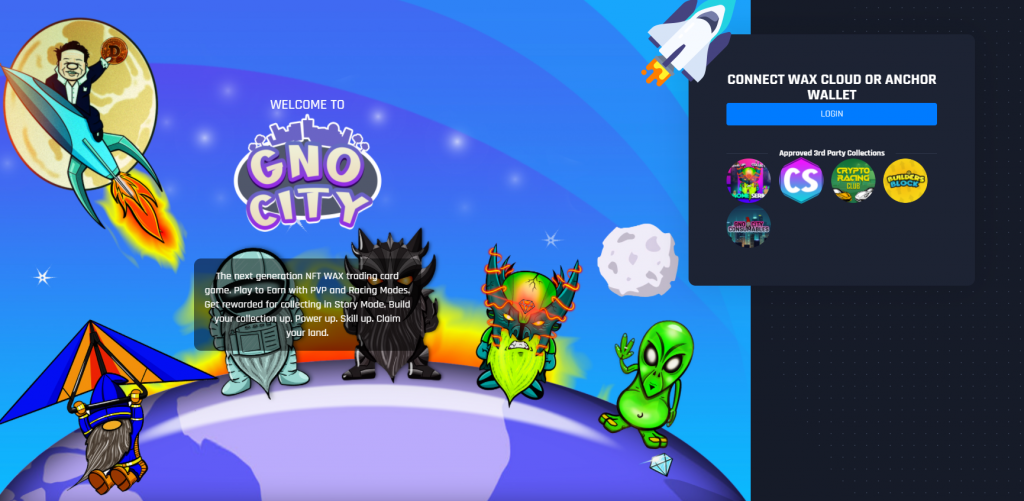 GNO City enables gamers to level up their Metaverse Lifestyles and grow their NFT collections. It runs on the WAX blockchain, hosting a collectible card game. You earn NFTs, experience points, level up, and receive Tokens as you play. You can play in story mode or face other players in competitive matches.
Players can own land and roam cities in GNO City to capture characters. AtomicHub, an online trading card game, is available using the WAX blockchain.
Crazy Defense Heroes
---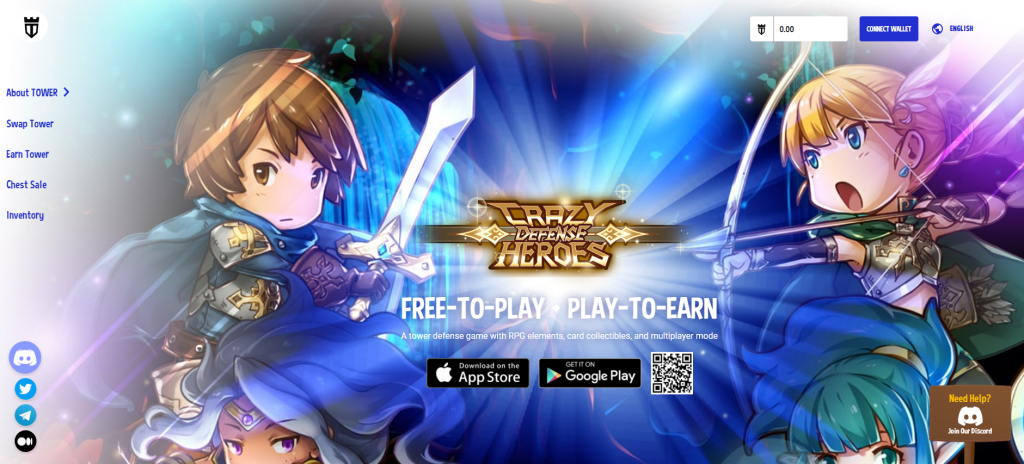 With Crazy Defense Heroes, you'll defend your fantasy world in over 500 levels, and you can play for free or earn points to unlock new levels. Depending on the strategy selected, players can rely on towers, spells, heroes, and equipment cards. You can choose from forests, mountains, or wastelands to choose your battleground and collect more than 400 other cards to better your chances for victory. ​
Every day, those who open a star chest in Crazy Defence Heroes (cdh) will earn extra tower tokens. Your reward will increase the more you play!
You can install Crazy Defense Heroes from Google Play or Apple App Store to get started.
Binemon
---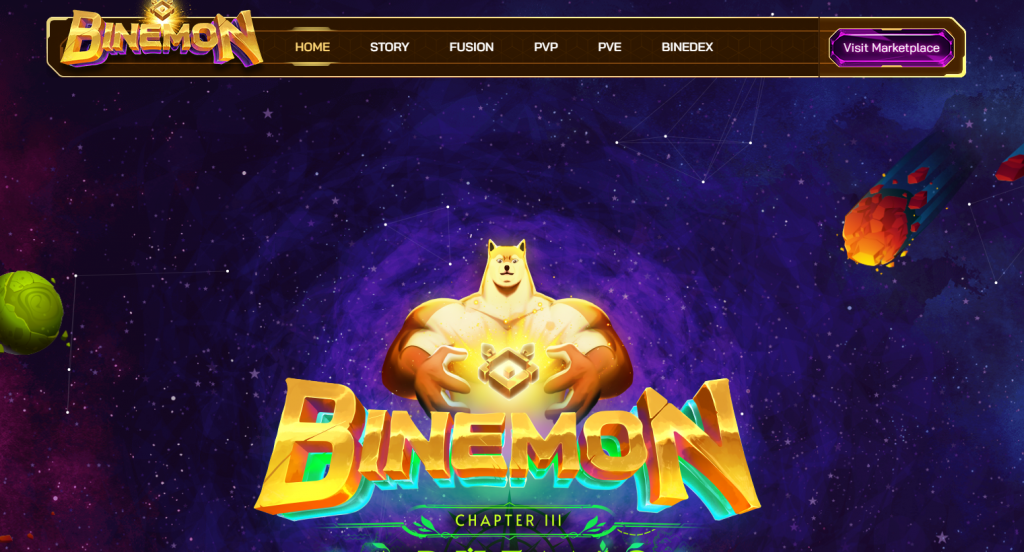 The game Binemon simulates a virtual pet NFT and includes RPG(Role-playing Game) elements such as trading eggs, ambrosia, and items. Players can train, fuse, or sell rewards and pets with the built-in marketplace. To empower players, it introduces an effective way to earn money.
The added benefit of play-to-earn games, such as Binemon, is that anyone can play and earn, as no special software is required to participate. The best part of the Binemon NFT Game is that you can make money from it despite its addictive nature.
Realm
---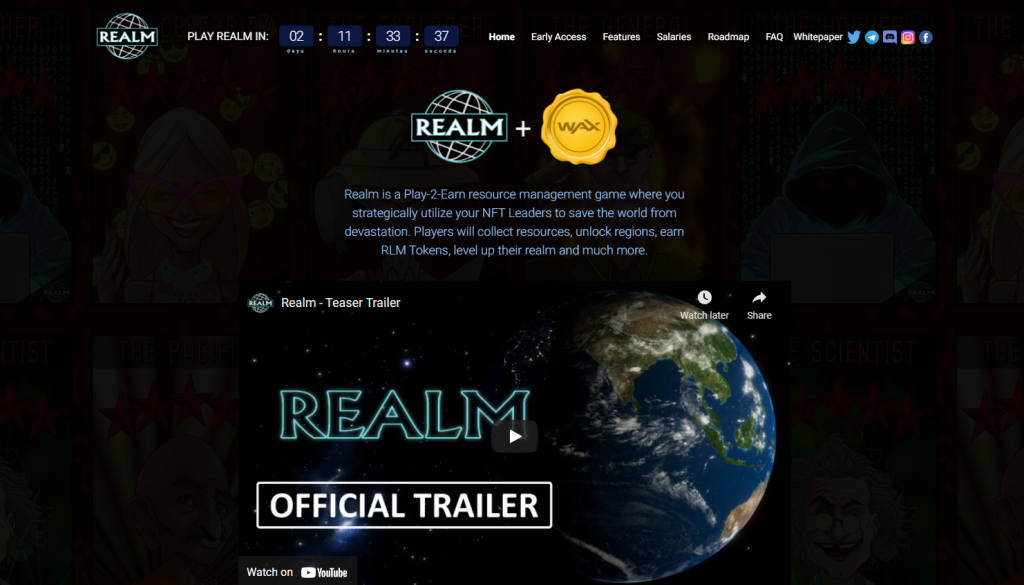 Realm is an open-source, community-driven project that allows collectors and producers to express themselves in the purest form: their great virtual domain. This metaverse game is the first mobile game, one of the play-to-earn games, and a social impact platform that will enable tinkerers, creators, and gamers to build their own Non-Fungible Token metaverses. Creators can integrate music, art, and games into their environments.
Realm is inclusive by design so that anyone with access to a smartphone can download the app and engage in the game economy. Compared to numerous metaverse projects centered on virtual reality headsets, which disorient and disconnect individuals from the real world, this stands in stark contrast.
Conclusion
---
A free-to-play game requires no payment. It helps users get familiar with the game before deciding to go for the enhanced features. With this element, investing in digital assets has become easier for the common trader. If you choose to go into the game properly and invest some money in it, remember to do your own research properly before starting.
Read also:
FREQUENTLY ASKED QUESTIONS
---

CaptainAltcoin's writers and guest post authors may or may not have a vested interest in any of the mentioned projects and businesses. None of the content on CaptainAltcoin is investment advice nor is it a replacement for advice from a certified financial planner. The views expressed in this article are those of the author and do not necessarily reflect the official policy or position of CaptainAltcoin.com