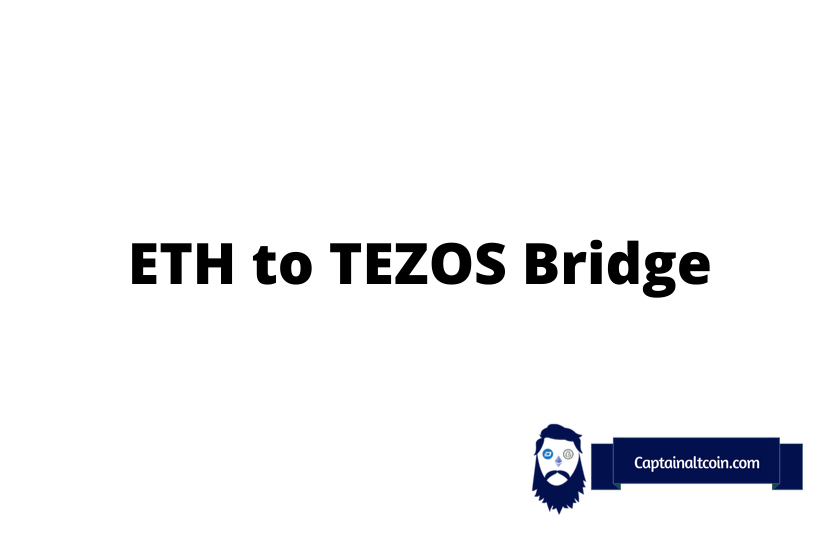 Following the development and progress of the crypto microcosm, novelties constantly appear. One of them is forming a bridge that connects Ethereum and Tezos blockchain and thus allows Ethereum users to communicate with Tezos microworld.
The principle of working and the function of this cross-chain bridge will be described in the text below.
Intro
---
For those who are a little unfamiliar with this concept, the blockchain bridge represents a kind of connection between two different blockchains. It thus enables the transfer of various data or tokens. Of course, both chains are distinct and separate, with their protocols, rules, and specific management models. However, the bridge precisely ensures the transfer of data between chains in a compatible way.
Essentially, the blockchain bridge enables the communication between 2 completely different chains in the economic and technological sense.
⚡️ Ethereum is a decentralized platform based on blockchain technology, and the main component through which this system works is smart contracts. They enable transactions between participants to be executed securely and verified. This platform has its cryptocurrency called Ether / Ethereum, or ETH for short, and with this technology, new types of tokens can be created based on ETH using the ERC-20 token standard. According to recent research, ETH is second on the list in market value, right after BTC.
Tezos is, like Ethereum, a decentralized blockchain platform that uses smart contracts for its work. The native cryptocurrency for Tezos is Tez / Tezzie, and its abbreviation is XTZ. However, unlike ETH, XTZ cannot be mined. Another difference between these two platforms is that Tezos is based on the proof-of-stake protocol, and Ethereum is transitioning from proof-of-work to proof-of-stake. After several ups and downs, the value of Tezos is on the rise and is currently in the top of 40 cryptocurrencies in the world, thanks to the proof-of-stake mechanism.
Best ETH to Tezos bridges – how to send coins from Ethereum to Tezos blockchain
---
Cross-chain bridge technology has enabled the exchange of funds between many different networks, which has led to an expansion in recent times. It is estimated that a few million dollars were locked on these platforms between 8 various bridges.
Wrap Protocol
---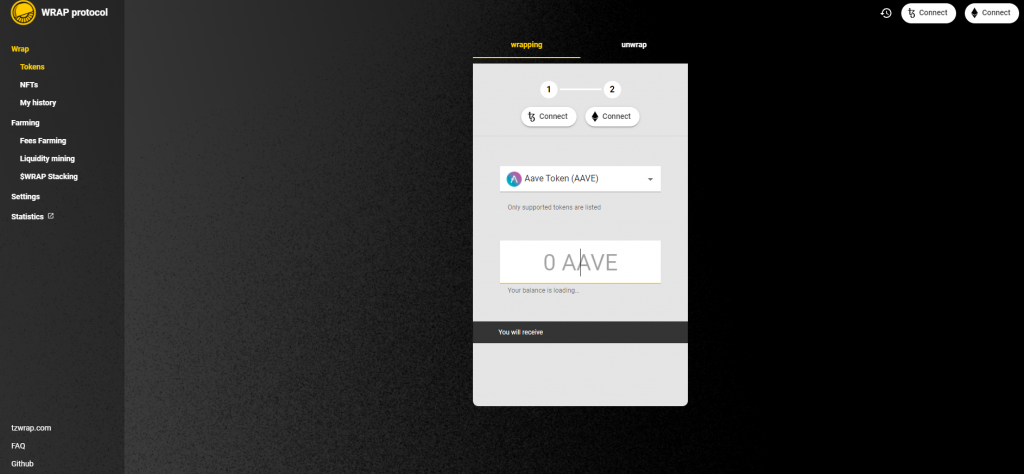 First of all, wrapped tokens are tokens whose value is related to the value of the primary cryptocurrency, and they have the role of a bridge between two chains. So, it represents a tokenized version of the primary cryptocurrency from which the blockchain originates.
Bender Labs established Wrap Protocol and represented a decentralized bridge between Tezos and Ethereum blockchains and allows transfers of ERC-20 and ERC-721 tokens to the Tezos blockchain. Using the Wrap protocol solves the problem of cross-chain interoperability because wrapped tokens will enable the transfer of information between two blockchains.
The principle of working is such that the Wrap protocol allows wrapping ERC-20 tokens on the ETH blockchain in the FA2 tokens on the Tezos blockchain, and then they are used there according to the DeFi protocol of Tezos-native. At any given time, the lot of wrapped tokens on Tezos is equivalent to the locked amount of original tokens in smart contracts on Ethereum. The wrapped ones must be burned on another network to unlock the original tokens.
An essential feature of the Wrap protocol is the existence of the Signers Quorum, which is the responsible authority for integrity control. Its role is to ensure that the wrapped FA2 tokens are compliant with the ERC 20 that are locked. Members of the Signers Quorum are Bender labs, Blockscale, MadFish, and Baking bad.
👉 Steps of wrapping ERC-20 to FA2:
Connecting Ethereum and Tezos wallet to the protocol;
Selecting ERC-20 tokens for wrapping;
Sending funds to the Deposit Contract;
Verification and sign-in of the transaction by the majority of Signers Quorum (at least 3 of 5) referring to the Minter Contract;
Receiving wrapped tokens in a wallet of Tezos.
👉 Steps of unwrapping FA2 to ERC-20:
Connecting Ethereum and Tezos wallet to the protocol;
Selecting wrapped FA2 tokens for their replacing by original ERC-20 tokens;
Sending transaction to the Minter Contract and burning FA2 tokens with returning of locked ERC-20;
Verification of transaction by Signers Quorum;
Transferring of unlocked ERC-20 tokens in Ethereum wallet by Deposit Contract.
Shuttle.One
---
ShuttleOne represents the new era of compatibility of cross-chain based on Metachain. First of all, the metachain consists of several process chains and defines a specific action in a predetermined order. For example, metachains initiate uploads from various data sources to a multi-supplier.
ShuttleOne is a decentralized platform for digital finance. Essentially, it consists of artificial intelligence and blockchain technology, capable of primarily solving the problem of fragmentation in DeFi. ShuttleOne was founded in Singapore by an eminent team in the financial segment and has worked for important public financial institutions, companies, and individuals.
$SZO token is ShuttleOne's currency. So, Shuttle One is a multi-chain two-way bridge that connects three networks that can support more, and the transfer of funds from chain to chain is achieved through smart contracts. It also uses the SZO as an intermediary token in transfers. A ShuttleOne wallet is also an important product by the ShuttleOne platform.
Important features provided by Shuttle One are: the ability to connect to multiple blockchain networks using a single connection (networks are based on decentralization, security, speed, and cost), unnecessary waste of time learning new network protocols (focus on innovation), with a single product meet all demands for multiple networks, use same $SZO currency for all gas fees, because Metachain converts and pays of network fees.
Tezex.io
---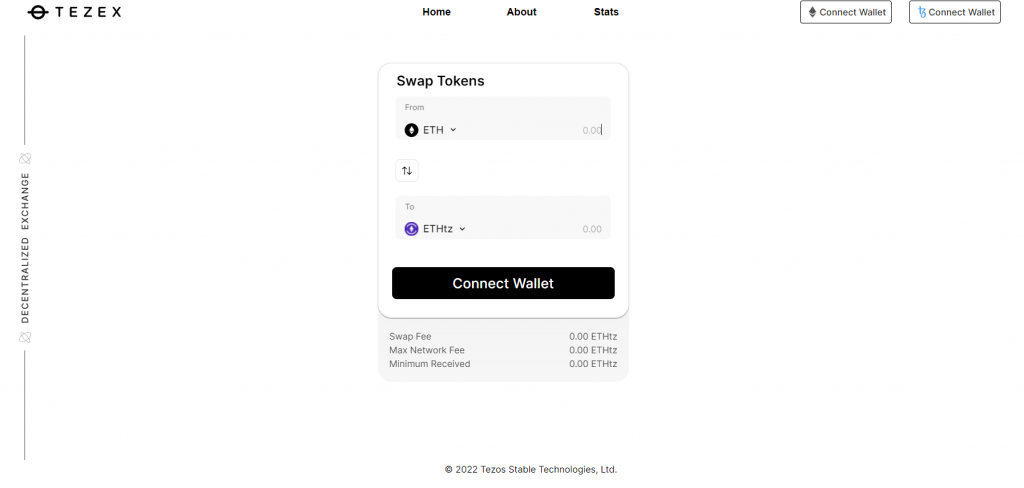 TezEx is a DeFi exchange built on the Tezos blockchain, which also serves as a cross-chain bridge for transactions between Tezos blockchain and other blockchains (ETH, BTC, etc.). The working principle is based on atomic swaps, the P2P process without intermediaries.
👉 Four steps describe the work of TezEx:
The client starts with trade order,
The signal comes to all satellites of changemakers,
Only those changemakers satellites that meet the condition in the order send a return signal,
The fastest who sends the return signal fulfills the order and charges the fee.
Changemakers are liquid assets providers on TeZex.io. They keep the funds in their custody, not in a central one, and when it comes time to swap, the funds are moved out of the wallet of changemakers.
Satellites are the setup of changemakers. They include separate capital setups for trading and bots used to swap desired and required currencies when trading.
Centralized exchanges
---
Binance
---
Over 30 million users worldwide and more than $15 billion in daily trading volume make Binance the world's largest centralized cryptocurrencies exchange. On Binance, you can buy, sell, and trade a large number of cryptos with low fees.
It supports spot trading, margin trading, P2P trading, futures, earn (locked savings, fixed savings, yield farming, and DeFi staking), mining, and staking pools. You can trade more than 350 cryptos and over 1300 trading pairs.
Binance is also available for both iOS and Android devices.
Kucoin
---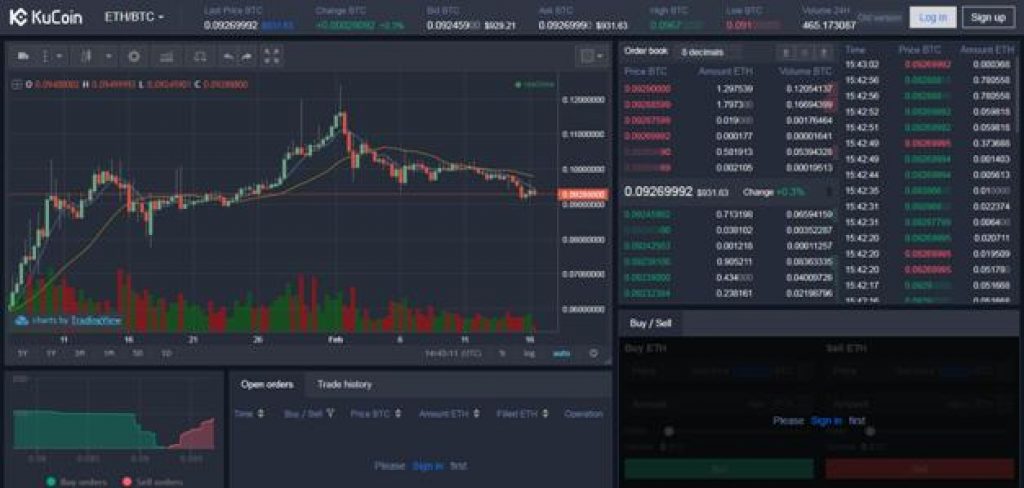 Founded in 2017 and with H.Q. in Singapore, KuCoin is among the leading cryptocurrency exchange platforms on the market. It has 10+ million users worldwide and 6+ billion in 24h trading volume. KuCoin offers an impressive number of cryptocurrencies that you can buy, sell, and trade with one of the lowest fees in the crypto industry.
It has 500+ cryptocurrencies available for trade and 1000+ trading pairs. Today, KuCoin is available in more than 180 countries around the globe. KuCoin supports buying, selling, futures, leverage, spot trading, spot grid trading, margin trading, staking, lending, P2P trading, OTC trading, earn, and pool.
Kraken
---
Kraken is one of the oldest and biggest centralized cryptocurrency exchanges on the market. It was founded in San Francisco, California, the United States, in 2011. It has over 4 million users all over the world. Kraken offers 90+ cryptocurrencies that you can buy, sell, and trade.
Kraken supports buy/sell, send/receive, exchange, margin trading, OTC trading, staking, limit, market, and stop-loss limit order, futures, take profit market order, and more. Kraken is available in more than 170 countries around the world. It is registered under FinCEN in the U.S., but residents from New York and Washington aren't allowed to use it.
FAQs
---
Read also:

CaptainAltcoin's writers and guest post authors may or may not have a vested interest in any of the mentioned projects and businesses. None of the content on CaptainAltcoin is investment advice nor is it a replacement for advice from a certified financial planner. The views expressed in this article are those of the author and do not necessarily reflect the official policy or position of CaptainAltcoin.com