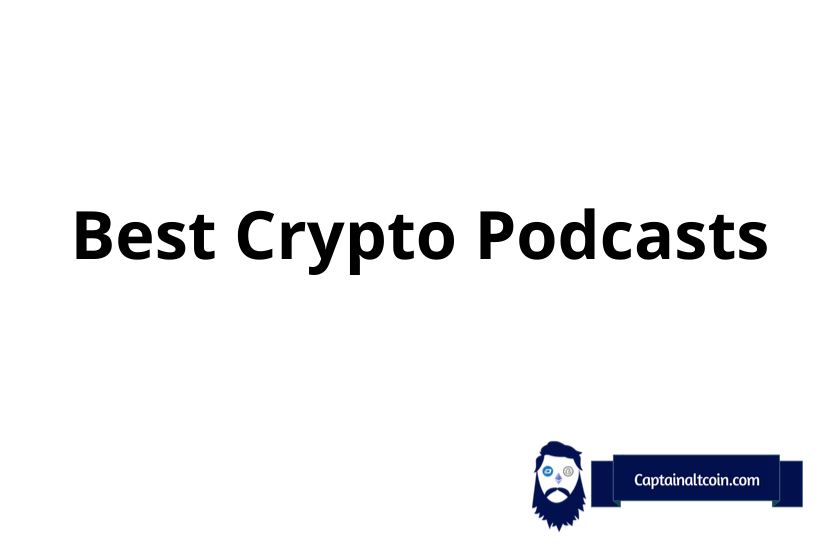 Intro
---
In the busy and chaotic world we live today, podcasts have become an important and excellent way to keep up with the world around us. Whatever interests you, there is a podcast available for it that you can listen to while you go on with your hectic schedule. On a long boring commute? Doing household chores? Put on a podcast while you perform your boring tasks and you'll go through those tasks while being entertained and informed at the same time.
Best cryptocurrency podcasts in 2021
---
For you crypto enthusiasts out there, there are podcasts for you too. Whether you are a beginner just setting your foot into the space or someone who has been through the turmoil of the years past, there is something you can enjoy and learn from.
In this article, we'll look at some of the best cryptocurrency podcasts that may be worth your attention.
What Bitcoin Did
---
Host Peter McCormack talks about everything happening in the world of Bitcoin in this twice-weekly podcast. Peter interviews experts and veterans of the industry and holds engaging discussions where differences of opinion are encouraged. A large variety of topics get covered here, ranging from censorship to Segwit2x and anything in between.
What Bitcoin Did launched in November 2017 and has a unique thing going for it when it comes to the Bitcoin podcast space as it is completely transparent regarding the show's income, expenses, and profit.
Peter's approach to the podcast makes it great for those who have been around and also the newcomers to the space. Episode length varies from around 1 to 2 hours.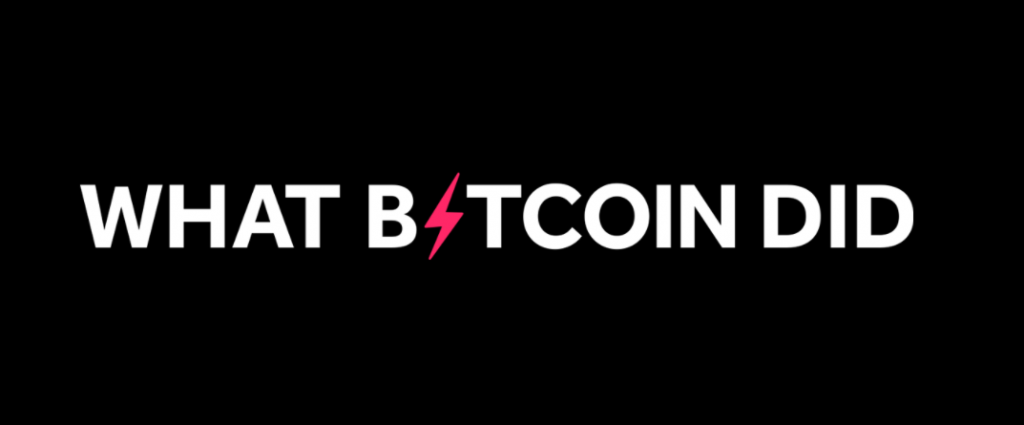 Crypto Campfire Podcast
---
In 2018, Mitch and The Perfesser were working on a young crypto project, where they met for the first time. Later they were invited to a friends podcast as guests, which inspired them to start a podcast of their own. That podcast was the Crypto Campfire Podcast, bringing knowledge and positivity to the world that is often filled with negativity.
The two along with some of the most interesting members of the crypto community talk about everything cryptocurrencies, from digital art (NFTs) to digital shit (shitcoins) and everything in between in a laid back "campfire" setting, often accompanied by beer or coffee.
You could be a guest too on the show, just let them know on Twitter (@custcarptry and @_theperfesser). The show gives great importance to the community.
Unchained and Unconfirmed
---
Long-time independent journalist Laura Shin who is surprisingly a nocoiner has been covering the ins and outs of the crypto world for around 6 years now. In 2018 she became the first mainstream journalist to go all in and cover crypto full time, launching and hosting two podcasts, Unchained and Unconfirmed.
Unchained episodes are around an hour-long where Laura goes on a journey with the people building the decentralized internet to uncover topics like regulation, security, privacy and more and present them in a simple to understand form.
Unconfirmed episodes are around 20 minutes covering the reaction of big players in the crypto world to the latest news and what they see ahead.
Off the Chain
---
Entrepreneur and technology investor Anthony "Pomp" Pompliano hosts this massively popular podcast called The Pomp Podcast (formally known as Off the Chain) that has been downloaded more than 20 million times.
Pomp talks to some of the biggest names, from billionaires to cultural icons about anything from different aspects of investing to the regulations and how crypto will affect the financial sector. Some of the big names interviewed by him include Mark Cuban, Robert Kiyosaki, Raoul Pal among many others.
Pomp's background in the industry combined with the guests he brings on the show make for a podcast that is sure to be informative even if you've been following the crypto space for a long time.
Base Layer
---
Base Layer is a weekly podcast where the host David Nage aims to educate institutional investors about blockchain. David together with the brilliant investors and founders as guests simplify some of the most complex projects being developed.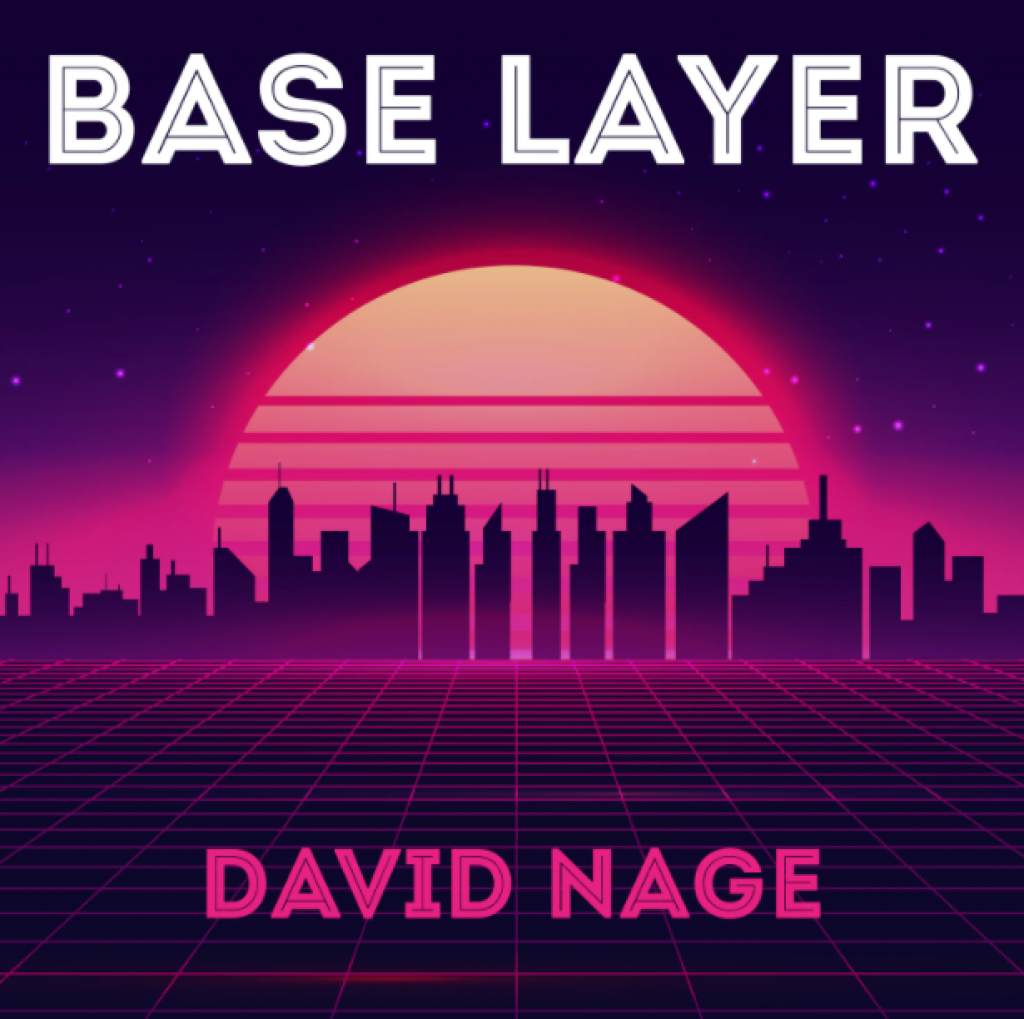 The podcast has over 200 episodes with topics ranging from interoperability to NFTs.
Stephan Livera Podcast
---
World-renowned crypto expert Stephan Livera talks about Bitcoin and Austrian economics in this podcast while interviewing many high profile guests. The podcast has over 2 million downloads and a 4.9-star average rating. Stephan's podcast is great especially for those looking for a technical view of Bitcoin.
Stephan was interested in technology and economics from an early age which led him to the path of financial services. He also co-founded the Ministry of Nodes which focused on educational content about the economics and technology of Bitcoin.
Stephan doesn't shy away from controversies and also loves calling out the 'shitcoin shills'. This podcast should be on your list if you are thinking about stacking Satoshis.
Unqualified Opinions
---
CEO of Messari, Ryan Selkis hosts this crypto podcast where he talks with top builders and investors in a candid and fast-paced way. Some of the guests in the past shows include Charles Hoskinson and Ledger CEO Pascal Gauthier.
Messari provides professional-grade data, tools, and research related to the cryptocurrency market to help investors, regulators, and the public understand this revolutionary new asset class. Ryan Selkis has been an investor and writer in the crypto industry since 2013.
The Token Metrics Podcast
---
The Token Metrics Podcast by the Token Metrics team brings you the latest news, analysis and investment strategies from the world of crypto. The episodes on this podcast can be an hour-long or as short as just a few minutes. Even those few minute ones, however, are packed with information.
Token metrics uses algorithms and machine learning to help users become better crypto investors by providing price projections for the cryptocurrency market.
Nugget's News Crypto & Finance Podcast
---
The host of this podcast, Alex Saunders was nicknamed "Nugget" when he was in high school, this Is where the name Nugget's News came from.
Alex and guests break down and deliver unfiltered coverage on the latest developments in cryptocurrency and other financial markets.
Crypto Entrepreneurs
---
This one's for you entrepreneurs out there. Host Charles goes through a variety of topics to help those looking to start a business in one of the hottest industries right now, which is crypto. Whether you are looking to learn about crypto day trading or selling Pokemon cards, there is something for you. Most episodes are around an hour long.
Conclusion
---
In today's world, it can be hard to find time for reading long articles to keep up with the news, but staying up to date is important, especially if you are trying to actively trade volatile markets like crypto. Podcasts are great for bringing the information to you in an easy to consume form. Choose the one that interests you and see where it takes you from there.
Read also:
FAQs
---
Here are the answers to some of the frequently asked questions:
What is the best Cryptocurrency podcast to listen to
'Best' is subjective. There are numerous options to choose from and what is best depends on what you are looking for in a podcast. That is why we have prepared the list above with a variety of podcasts to choose from. According to the ratings and community reviews, What Bitcoin Did, Unchained and The Pomp Podcast are highly popular.
What is a cryptocurrency podcast
A podcast is an audio program like a radio talk that you can subscribe to, download and listen to whenever you like. (Sometimes they are released on a video sharing site too.) These programs can be on just about any topic under the sun.
Cryptocurrency podcasts are no different, they are audio programs hosted by your favourite hosts and can deliver news and other information about cryptocurrencies in a fun and engaging way. Hosts are often joined by guests who are prominent in the industry and can give some great insight.
What is the best cryptocurrency podcast for beginners
Everyone has to start from somewhere and podcasts can be a valuable resource to gain knowledge about the new technology that is crypto. Here are some podcasts you should try if you are a beginner:
Unchained: Laura Shin interviews industry pioneers and dives deep then breaks everything down in this podcast.
The Bad Crypto Podcast: Comm and Travis Wright demystify crypto for cryptocurrency beginners in this podcast.
Crypto 101: Hosts Bryce Paul and Aaron Malone distill crypto topics into a form that is easy to digest for the average consumer. Some episodes are true beginner's guides while others can provide you with an insider's look at companies, crypto research and more.

CaptainAltcoin's writers and guest post authors may or may not have a vested interest in any of the mentioned projects and businesses. None of the content on CaptainAltcoin is investment advice nor is it a replacement for advice from a certified financial planner. The views expressed in this article are those of the author and do not necessarily reflect the official policy or position of CaptainAltcoin.com