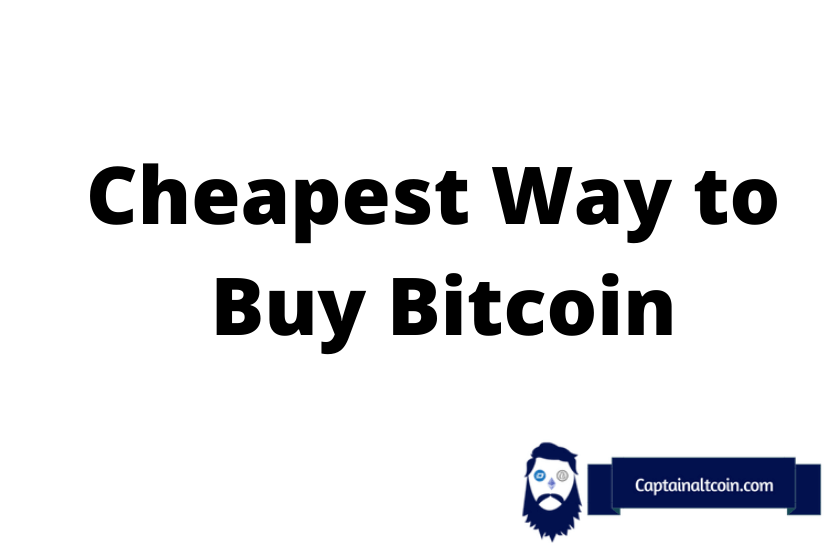 Introduction
---
Buying Bitcoin for the first time can be confusing; many first-time buyers are often discouraged when trying to choose between the multiple different platforms on offer.
Finding a platform that meets your individual needs is key to making the buying process both straightforward and enjoyable.
Broker exchanges such as Coinbase are popular among first-time buyers. Exchange options such as Binance offer more features and are more suitable for those who are more invested in cryptocurrency. Peer to peer platforms such as Paxful also exist and are an excellent option for people who want a more decentralized method of buying or selling Bitcoin.
This article aims to show the cheapest way to buy Bitcoin whilst also giving a brief overview of the most popular platforms used to purchase Bitcoin.
What Kind of Buyer are You?
---
Before choosing a platform for buying Bitcoin, there are a few factors that should be taken into account these are:
Availability
---
Some platforms are only available in certain regions; this shouldn't be a problem if you are from the US, UK or Europe, as most of the major platforms are available. For people in other areas, finding an exchange that allows users from their region can sometimes be problematic; however, options exist for people in any part of the world.
Ease of Use
---
Ease of use is perhaps the most crucial factor for a beginner. Finding a platform with a friendly user interface makes the buying process a lot more enjoyable. However, services that are easy to use often lack some features that may be important to more serious buyers.
Anonymity
---
Another great feature of Bitcoin is that it allows its users to make anonymous payments without using a bank. For some buyers, anonymity is the most important reason for using Bitcoin.
As Bitcoin has become more mainstream, regulations have improved, meaning many platforms require the user to prove their identity before purchasing any cryptocurrency.
Anonymous options are still available, and we will talk about them later on.
Community
---
Some buyers are interested in Blockchain technology and want to be engaged in the Bitcoin community. Finding a platform with a strong community where users can post and have conversations with other enthusiasts makes the buying process a lot more enjoyable. It plays a significant role in where these kinds of buyers will purchase their Bitcoin.
Whilst most platforms don't have a community aspect built into the site or app, all of the platforms mentioned in this post have active communities on social media and other platforms. If you are looking to engage with other platform members, we suggest searching on both Facebook and Reddit; you will easily find social groups made for each of the platforms mentioned in this article.
Security
---
Security is a must when making any online purchase; any Bitcoin platform's safety standards should be of the best quality. As Bitcoin has become more popular, more and more companies have started to store client funds in cold storage, protecting it from potential hacks.
All of the platforms mentioned have a high-security level; however, some are better than others.
Now that we've looked at what factors can influence which platform is the most suitable for you let's look at some of the most popular platforms.
Coinbase
---
Coinbase is the most popular platform used to purchase bitcoin.


Here's a brief overview of the platform:
Availability
Coinbase is based in the United States and is available in 32 countries, including the US, UK, Australia, Canada, and most EU countries.
Coinbase is always looking to expand by adding more regions to the platform.
If you would have bet on the right coins this year you could easily have 10xed your capital…

You could even have made as much as 100x which means you could have turned $100 into as much as 10k.
Experts believe this will happen again in 2022, the only question is which coin do you bet on?
Our friends from WhaleTank are on top of it, working non-stop to find the best gems one can buy on the market.
Click here to test them out by joining their Telegram group.
Fees
Coinbase charges a fee of 1.49% on Bitcoin purchases, which increases to 3.99% when using a debit or credit card; this is a little high compared with other platforms; in our opinion, the fees at Coinbase are still acceptable considering how easy it is to use the service.
Note: Fees can be reduced to as little as 0.5% when buying Bitcoin through Coinbase Pro, a more complicated platform, but is available to all Coinbase users for free.
Ease of Use
As already mentioned, Coinbase is very easy to use; the sleek and modern user interface makes it extremely easy to buy Bitcoin for the first time.
Anonymity
Coinbase requires all members to provide proof of identity before using the platform.
Security
In terms of safety, Coinbase has among the best in the industry. They have never had any issues with hackers, and they store most of their users Bitcoin in cold storage.
Other Notable Features
Coinbase gives new users an extra $10 in BTC when they buy $100 in BTC, a great incentive to buy Bitcoin through Coinbase. Other features include the Coinbase earn program, which allows users to earn over $50 free cryptocurrency by learning about various assets and completing short quizzes.
For these reasons, Coinbase is the best way for anyone to buy Bitcoin for the first time.
Pros
Available in many countries
Great website and mobile app. 
Excellent security features and 2FA 
Easy to use 
Regulated & insured
Cons
Must provide ID to make purchases 
Privacy concerns
Poor customer support
CEX.io
---
CEX is a cryptocurrency exchange based in London.
Availability
The platform is available for 99% of the world's countries and 24 states in the US, making it an excellent option for most people.
Fees
CEX charges 2.99% when depositing funds using debit or credit cards. Some free methods are also available. The platform then charges a 0.25% fee on Bitcoin purchases.
Ease of Use
The CEX user interface is excellent; however, it is not as easy to use as Coinbase. The platform will require a slight learning curve for first-time buyers, but after a while, you will see that the platform is full of useful features allowing for complete control over your invested funds.
Anonymity
CEX requires all users to complete KYC before they can use the platform.
Security
CEX holds the vast majority of its user's deposits in cold storage; they operate so that if there is a hack on the platform, then customer funds would remain safe, and CEX funds would be at risk. CEX also offers insurance on USD deposits for US residents up to $250,000, something to consider if you are a US resident.
Pros
Available in most regions 
Deposits are available by bank transfer – USD, GBP and EUR are all supported 
Excellent security features and 2FA 
Easy to use 
Other features available: margin trading, staking, loans
Regulated
Cons
No anonymity
Higher fees than other places we listed here
Mixed reviews
Binance
---
If you have been looking into cryptocurrency, you have likely heard of Binance.
Binance is the most popular cryptocurrency exchange globally; they are well known for listing many alt-coins and having low fees.


Availability
Binance is available in over 180 countries; they don't have an exhaustive list of supported regions listed on their website; however, you can check your eligibility by signing up for an account.
Ease of Use
Binance has a great UI and is packed full of features for those who are serious about cryptocurrency. The platform isn't the easiest way to buy Bitcoin for first-time buyers due to the learning curve required.
Fees
Binance boasts some of the lowest fees in the industry; trading Bitcoin on Binance has a fee of 0.1%
Ease of Use
The user interface is excellent and feature-rich; however, it will take some time to learn how to use it.
Security
Along with some of the lowest fees available, Binance also has great security. Users can add additional security measures to their account through the use of 2fa.
Anonymity
A standout feature of Binance is that it allows users to have high limit anonymous accounts.
Pros
Available in many countries
Great website and mobile app. 
Excellent security features and 2FA 
Easy to use 
Incredibly Low Fees
High Limit Anonymous Accounts 
High Trading Volume 
Numerous other features like savings, staking, yield farming, margin & futures trading etc.
Cons
Not regulated
Lists dubious projects
Poor customer support
Kraken
---
Availability
Kraken is available in most regions, and they are always expanding into new countries.
Fees
Kraken fees are some of the most competitive on the market. Buyers usually pay 0.16% when buying Bitcoin on the platform; this is slightly higher than Binance.
Anonymity
As with many of the other platforms mentioned already, users must provide ID to use the platform.
Security
It's worth noting that Kraken has had some security issues in the past; however, they now hold all customer funds in cold storage, and 2-factor authentication is also available.
Ease of Use
Like Binance, Kraken is not suitable for beginners; the platform will take a while to get used to, but it works well after some practice.
They support fiat, which means you can buy cryptocurrency using cash.
To buy Bitcoin on this platform, users must
Complete verification
Deposit fiat via bank transfer;
Wait 1-5 business days to receive the funds
Exchange your fiat into cryptocurrency.
As you can see, it's not the easiest way to buy Bitcoin, but the low fees make up for this.
Pros
Available in many countries
Great website and mobile app. 
Excellent security features and 2FA 
Easy to use 
Lead by a big bitcoin supporter Jesse Powell
Allows margin trading for US users
Regulated and insured
Cons
Must provide ID to make purchases 
CashApp
---
Cash App is a well-known mobile banking application. The app operates similarly to a bank, allowing its users to make peer to peer payments. Cash App also offers users a debit card enabling them to shop online and withdraw cash from ATMs.
Whilst it is not the focus of the app. CashApp also supports the option to buy Bitcoin.


Availability
CashApp is only available in the United States and the United Kingdom.
Fees
The fees for buying Bitcoin on Cashapp is 1.76%.
Security
Cashapp relies on state-of-the-art encryption and fraud detection technology to protect your money. All information processed by the app is encrypted and sent to servers.
The app also has some great security features. Users can opt in to enabling a passcode for the app and receiving notifications via SMS if their account is compromised.
Overall, the security is excellent but not as secure as platforms that focus on cryptocurrency.
Ease of use
CashApp offers one of the quickest ways to buy Bitcoin in the market. Users need to fund their account with fiat, and they can purchase Bitcoin in only a few clicks. As already mentioned, CashApp is more of a banking app, and so the UI is user friendly, meaning you won't have any issues buying Bitcoin here!
Anonymity
Users will need to be verified.
Pros
Easy to use
Very low fees
Can be used as a banking app as well
Cons
Must provide ID to make purchases 
Only available in the US and UK
Buying Bitcoin P2P with Paxful
---
Paxful is a peer-to-peer cryptocurrency marketplace, established in 2015, intending to bring together buyers and sellers more casually and socially.
The platform allows for more control over the buying and selling process by letting users choose who they make transactions with; Paxful makes the whole process more decentralized and adds a personal aspect to the transaction.


Availability
While geographical restrictions limit most of the other exchanges mentioned in this post, Paxful is available worldwide; allowing anyone to buy or sell Bitcoin regardless of their region.
Ease of Use
Buying Bitcoin through Paxful is a reasonably straightforward process, and it works as follows:
Choose the amount of Bitcoin you want to buy
Choose your preferred currency
Select a payment method
Choose a seller
Follow the instructions for payment: This can vary from seller to seller.
Mark the transaction as paid
Wait for the seller to release the Bitcoins.
Security
Security is perhaps the most crucial factor when using a peer-to-peer platform; Work with sellers with excellent reviews to ensure the buying process is smooth and secure.
Fees
Buying Cryptocurrency on Paxful comes with no fees; however, the Bitcoin price can be higher than on other platforms as each seller chooses their asking price.
Anonymity
Paxful requires all members to verify their account before using the platform.
Pros
Decentralized platform
Great website and mobile app. 
Excellent security features and 2FA 
Easy to use 
Available worldwide
Low and fixed fees
Huge range of payment methods
Cons
Less secure than buying from an exchange
The price of Bitcoin can be higher than other platforms
No Anonymity
Potentially dangerous (for live meeting and crypto purchases)
Read also:
Conclusion
---
As you can see, finding the cheapest way to buy Bitcoin will depend on several factors.
If you are comfortable with a more complicated interface, then the cheapest way to buy Bitcoin is through Binance.
If you want to buy Bitcoin without any hassles, Coinbase and CashApp are the way to go. CashApp has lower fees than the standard Coinbase platform; Coinbase Pro will give lower fees than CashApp but is slightly more complicated than the standard version of Coinbase. Coinbase is also available in most countries, whereas CashApp is limited to the US and UK.
It's also worth noting that Coinbase offers new users a $10 bonus when buying $100 in Bitcoin; they also run a Coinbase earn program where users can earn over $50 in free cryptocurrency through completing a few short quizzes. These bonus features will more than cover the cost of fees for anyone buying a small amount of cryptocurrency and make the platform ideal for anyone who wants to buy a cryptocurrency for the first time.
For users who are struggling to find a platform that accepts members from their region, then a peer-to-peer platform such as Paxful is the best option. It's important to note that security is essential when buying through a peer-to-peer marketplace. Users should only make transactions with members that have good reviews.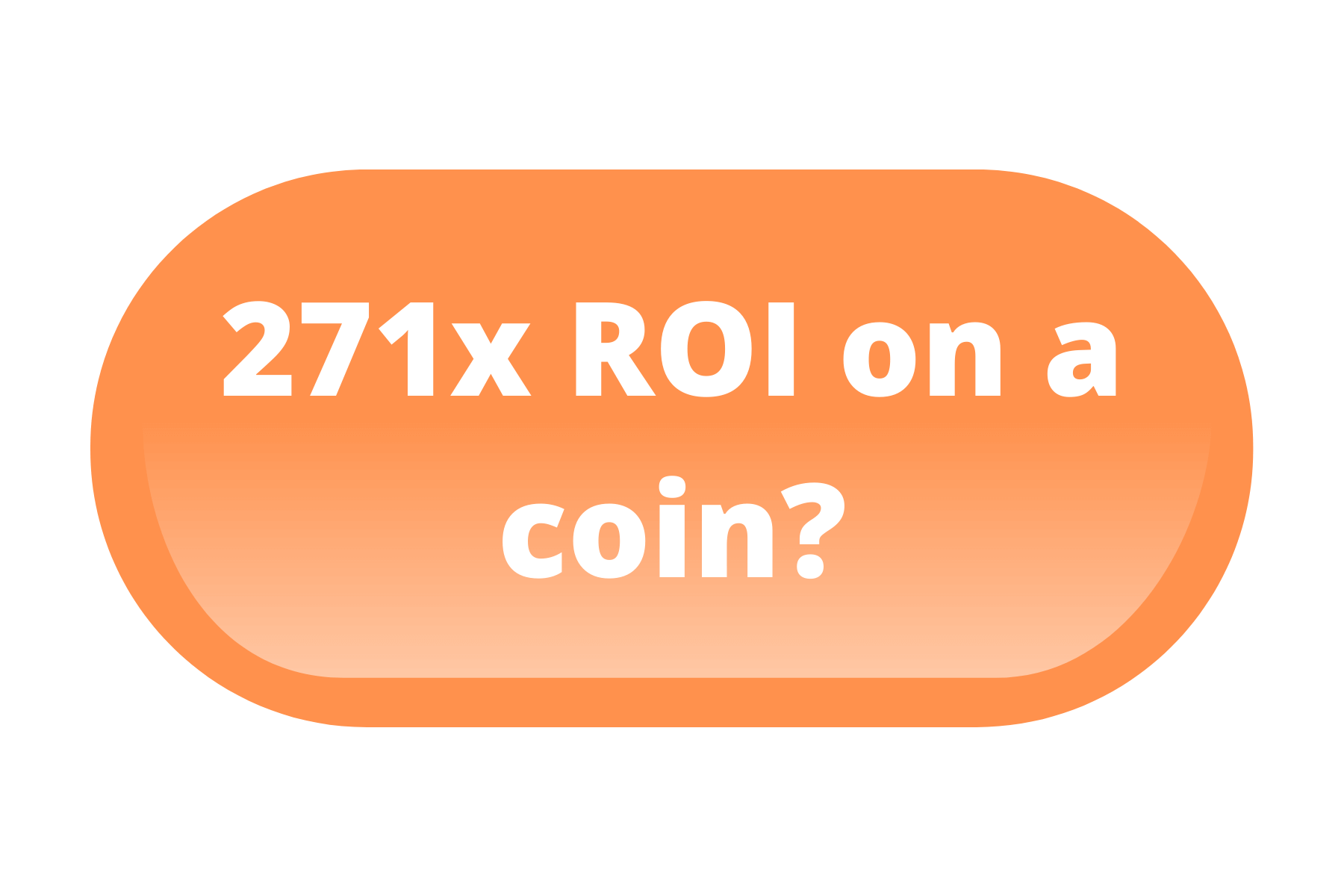 CaptainAltcoin's writers and guest post authors may or may not have a vested interest in any of the mentioned projects and businesses. None of the content on CaptainAltcoin is investment advice nor is it a replacement for advice from a certified financial planner. The views expressed in this article are those of the author and do not necessarily reflect the official policy or position of CaptainAltcoin.com