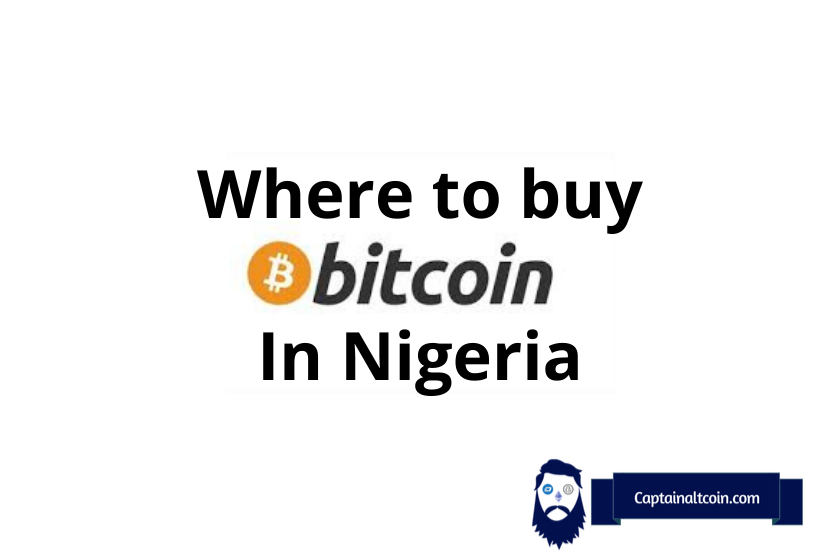 Crypto soars in popularity in Nigeria
---
Crypto is seeing tremendous growth in Nigeria despite there being no legal framework or legislation for them. Moreover, The Central Bank of Nigeria (CBN) in February 2021 banned all financial institutions from dealing in cryptocurrencies.
Common reasons for this growth being the devaluation of Naira and difficulty in cross border payments through the traditional financial systems. According to a recent survey; 32% of Nigerians have used cryptocurrencies, a number which appears to be on the path to grow much larger thanks to the benefits cryptocurrencies bring.
Where can you buy Bitcoin in Nigeria
---
There are several places from where Bitcoin can be bought in Nigeria, here are some of the great ones you would like to consider.
Cex.io
---
Cex.io was launched in 2013 in the UK and has an interface that is suited for both beginners and advanced traders. Beginners can use the simple interface to easily buy and sell crypto whereas veterans can dig deeper to find various tools to satisfy their trading needs. A mobile app is available for iOS and Android for those who want to trade on the go.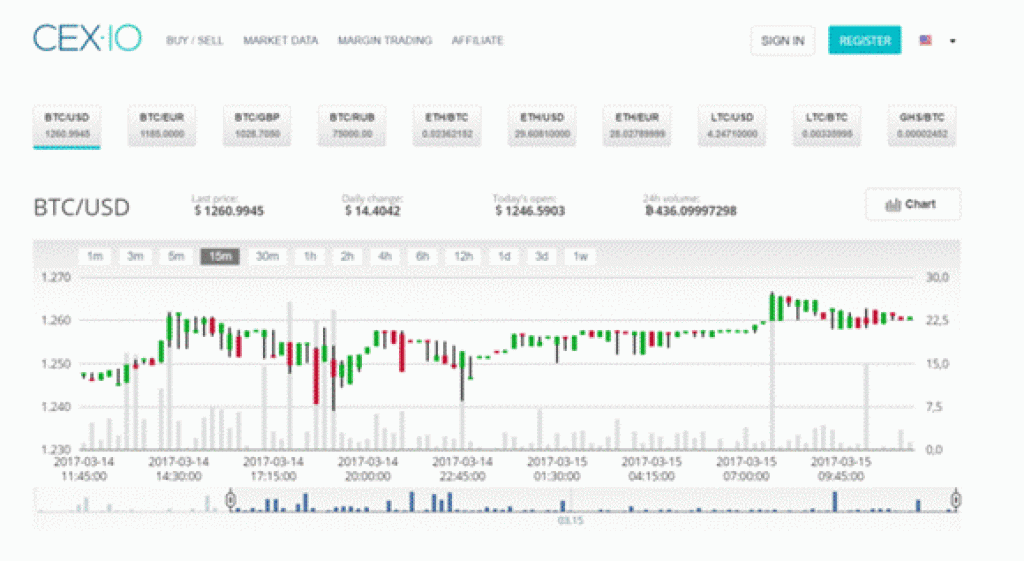 Nigerians can create an account on Cex.io and trade in cryptocurrencies. Since Cex.io is a regulated exchange, it requires identity verification. There are multiple stages of verification, each unlocking higher deposit and withdrawal limits and additional features. Bank transfer becomes available after stage 2 verification.
Apart from spot trading, users of Cex.io can leverage trade with leverage up to 100x on its Cex.io Broker platform, earn staking rewards for holding stakeable coins and use crypto as collateral for crypto-backed loans.
Kraken
---
Kraken is another one of the oldest and largest exchanges and is regarded as a highly secure one. Kraken has some of the lowest transaction fees among competitors. The interface is easy to use and there are two mobile apps — one for those who want a simple experience and the other for those who want advanced features such as margin trading.


Kraken is available in Nigeria and being another one of the regulated exchanges, verification is required. Multiple levels of verification unlock various features. Cash deposit and withdrawal become available after intermediate or pro levels of verification.
Luno
---
With over 3 million Nigerian customers, Luno is one of the largest crypto platforms in Nigeria and has been for over five years.
According to a post on Luno's website, they are working hard to get the current issue of banks not being allowed to deal with cryptocurrencies sorted.

Despite the banking ban, Nigerians can still open an account on Luno and trade in cryptocurrencies. Supported cryptocurrencies include Bitcoin, Ethereum, Ripple, Litecoin, Bitcoin Cash and USD coin. Identity verification is required and there are three levels of verification.
Luno savings; available for Bitcoin, Ethereum and USDC allow users to earn up to 7.6% per annum. And if you decide to send your crypto to your friend with a Luno account, you can do so free of charge.
NairaEx
---
NairaEx is a Nigeria based crypto exchange with headquarters in Abeokuta, Ogun State, Nigeria. It started out in 2015 as a Bitcoin-only exchange where Nigerians could buy and sell Bitcoin using Naira and Perfect Money. Since then NairaEx has added support for Ethereum, Litecoin and Tether too.
NairaEx has three levels of verification. The basic verification with an email address as a requirement allows the deposit and withdrawal of cryptocurrencies. Deposit and withdrawal of Naira require more extensive verification.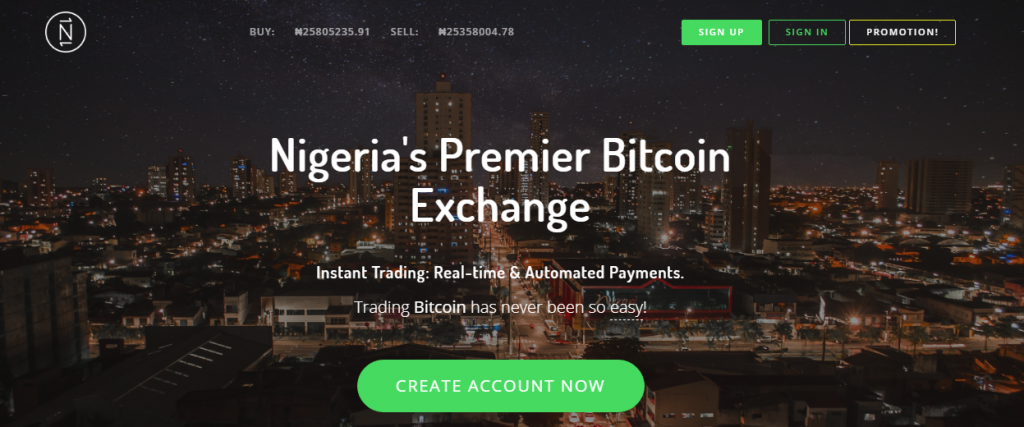 NairaEx also has a P2P service that allows customers to deposit and withdraw Naira directly with each other. NairaEx acts as an escrow and each trader is KYC verified. Apart from that, the savings option allows users to earn interest on their Bitcoins.
BitPesa
---
BitPesa was founded in 2013 by Elizabeth Rossiello with an aim to reduce the cost and increase the speed of payment between frontier markets and the rest of the world. BitPesa was launched in Nairobi and today it has offices in Lagos, London and more. It became the first blockchain company to be licensed by the UK's Financial Conduct Authority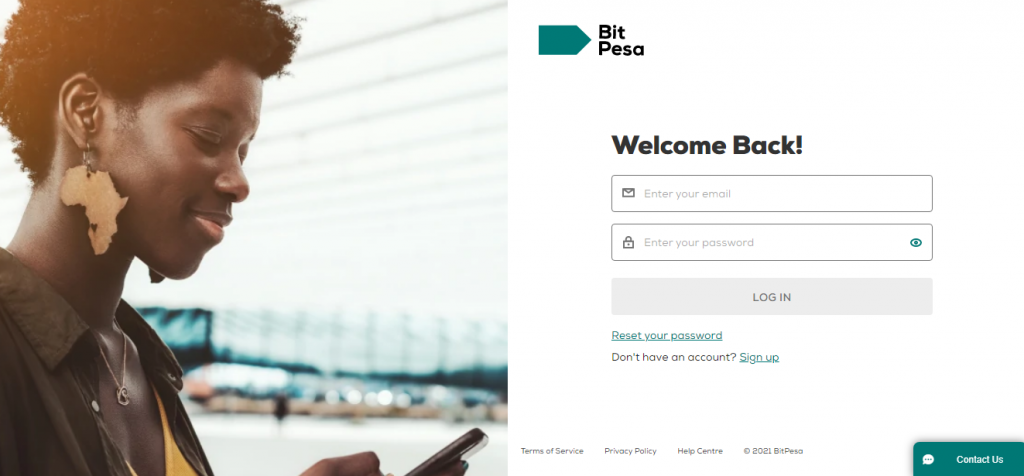 Nigerians can use BitPesa's product BFX to easily buy Bitcoins using a debit card or Paga account and sell them just as easily and receive payment in a bank or Paga account. KYC verification is required before any transaction. According to an article on BitPesa's website, a dedicated product for cryptocurrencies will be available soon.
Paxful
---
In 2014, Ray Youssef and Artur Schaback founded EasyBitz which was then renamed Paxful. Paxful is one of the leading peer-to-peer bitcoin marketplaces used by millions around the world. Around 1.5 million of those users are from Nigeria.
Being peer-to-peer means buyers and sellers are directly connected with each other. Payment can be made in whatever form the seller accepts; which means Nigerians can use it even after the banking ban.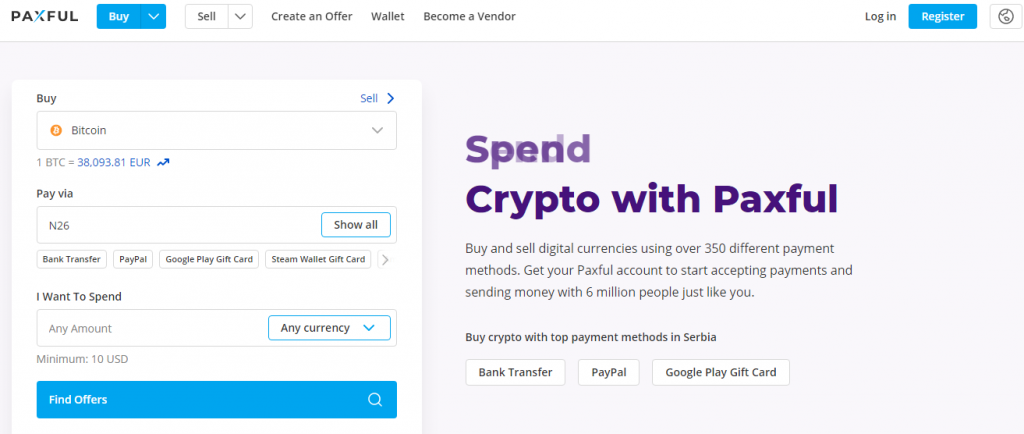 Identity verification is not mandatory for people living in Nigeria, but there are limits on what can be done before verification is needed.
Once a buyer finds a seller and the offer is accepted by the seller, the Bitcoins are automatically moved from the seller's wallet to escrow and released to the buyer's wallet once the payment has been verified.
An exciting feature of Paxful is Paxful Earn through which Nigerians can earn interest on cryptocurrencies they store in the Earn Wallet.
LocalBitcoins
---
Founded in 2012 and based in Helsinki, Finland, LocalBitcoins is another one of the peer-to-peer exchanges. Similar to Paxful, LocalBitcoins uses an escrow service and matches buyers directly with the sellers.
Users from around the world can create advertisements for buying or selling Bitcoins. When a trade is started, the amount of Bitcoins for the trade is automatically reserved from the seller's LocalBitcoins Wallet and released to the buyer's wallet upon confirmation of payment.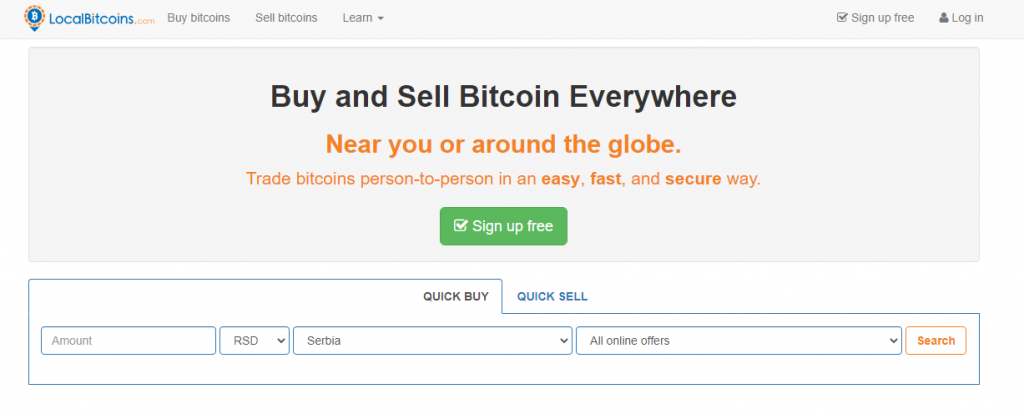 Similar to Paxful, payment can be made in any form that both buyer and seller can agree on.
LocalBitcoins can be used without verification but there will be limits. There are 4 tiers of verification. Verifying mobile number and email with LocalBitcoins increases the number of advertisements that you can reply to. Creating advertisements requires a higher tier of verification. Apart from that, sellers you are buying from can also ask for ID if they happen to live in a country where KYC is mandatory.
Conclusion
---
One of the main purposes of crypto is to provide an easy and affordable way to transact with anyone around the world, even if someone doesn't have a bank account. We can see that happening today in places like Nigeria where despite banks being forced to not deal with cryptocurrencies, people are still finding their way out.
Read also:
FAQs
---
Here are answers to some of the frequently asked questions:
How to trade Bitcoin & Crypto in Nigeria?
---
Apart from simple buying and selling, many platforms allow active trading of cryptos, some even let you trade with high leverages (up to 100x or beyond). Do note that trading with high leverage is very risky.
When actively trading, especially with high leverages, it is important that the exchange has high liquidity. Platforms that are large and have global coverage are best for trading. Kraken and Cex.io are good choices.
How to sell Bitcoin in Nigeria?
---
Almost every place that allows you to buy Bitcoins also allows you to sell them for either fiat or some other currency. All the places listed above allow selling.
Does Coinbase work in Nigeria?
---
At the time of writing this (September 2021), Nigeria is not on the list of 13 African countries supported by Coinbase. Although Nigerians can use Coinbase's wallet service.
Which Bitcoin wallet is best in Nigeria?
---
The answer to this question depends on what your needs are. Many exchanges offer a wallet to store your Bitcoins. These wallets are web wallets and allow for quick and easy transactions. However, as convenient as they might be, your Bitcoins are with the exchange, not you; you don't own the private keys to the wallet. Apart from that, exchanges are always a big target of hackers as they have such large quantities of cryptos.
Software wallets that can be installed on your desktop or phone — Exodus is a great one — and give you access to your private keys are a step ahead in terms of security. They still allow convenient transactions and you own your Bitcoins. Although there is still a risk of your device getting hacked.
If however, your Bitcoin holding is worth a large sum, you may want to consider a hardware wallet like Ledger or Trezor. They store Bitcoins completely offline thus adding to the security.
One thing to note is that some online wallets do allow earning interest on your holdings, something you might want to consider.
How can I buy Bitcoin without verification in Nigeria?
---
There can be several reasons why one would like to buy Bitcoins without verification. Whatever your reasons may be, there are a few ways you can buy Bitcoins without ID verification. They include purchasing through Bitcoin ATMs, peer-to-peer groups and decentralized exchanges (DEXs).

CaptainAltcoin's writers and guest post authors may or may not have a vested interest in any of the mentioned projects and businesses. None of the content on CaptainAltcoin is investment advice nor is it a replacement for advice from a certified financial planner. The views expressed in this article are those of the author and do not necessarily reflect the official policy or position of CaptainAltcoin.com