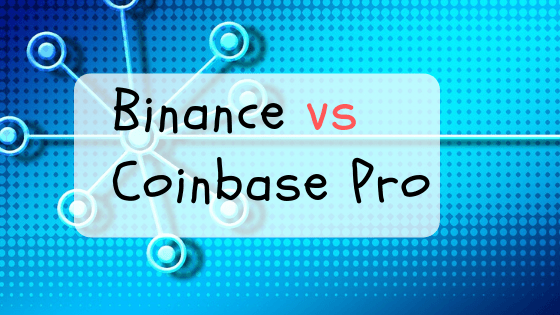 One of the biggest dilemmas facing any investor looking to enter the cryptocurrency world is: "Which platform should I use to invest into my first coins?" These platforms are called exchanges and today we are going to take a look at two perhaps most popular ones out there, Coinbase Pro and Binance.
Coinbase Pro is an online trading platform extension of Coinbase, probably the most famous place to buy Bitcoin and Ethereum online. It's an US-based and regulated exchange offering a number of trading pairs for the biggest cryptocurrencies online. It is backed by some serious smart money in NYSE, Andersen Horowitz, Union Square Ventures etc.
Meanwhile, Binance is an independent, Asian-based cryptocurrency exchange focused on supplying English/Chinese speaking markets. While much younger than Coinbase, many regard it as one of the best places to trade various altcoins. The scale of its influence on the cryptosphere can be seen every time a Binance listing instantly causes a massive boost in price of a coin.
So with the initial greetings out of the way, let's start digging deep to answer the question from the title of this article.
Account creation
In order to use both of these platforms, you will need a user account. However, the processes of creating them do differ slightly.


Per Coinbase Pro user agreement, customers are permitted to have one business and one personal account. The differences between the two will include data like your business name, location and CEO when creating a business account. A regular account can be created by clicking on the Create Account button on Coinbase Pro home screen. This will take you to the sign-up page.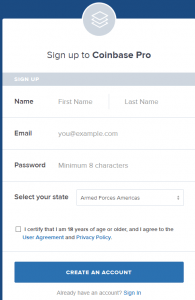 Filling out the form data and clicking Create an Account will lead you to a confirmation screen, which will inform you that a verification e-mail has been sent to the address you submitted on sign-up. Opening your e-mail and clicking the link saying Verify Email Address leads to the Coinbase Pro user terms screen.
You can read those, or if you are familiar with them already, simply proceed by clicking the I Accept button. Next screen requires you to input a phone number for better security, and while you can choose to skip it for now, your account will stay in a limited state until you connect a phone number to it. It is always recommended to have a phone linked to enable 2FA.
This will also be required to gain full access to your Coinbase Pro account funding and trading options. Phone verification can be done by entering your phone number in the provided field and then entering a 7 digit SMS code that Coinbase Pro automated response bots will send to your number.
Next up, you will be asked to create an "Individual" or "Institutional" account, which will determine the rest of information that you will need to provide. The full list of details for individuals can be seen here and the list for businesses can be seen here. The account creation process is unique with Coinbase Pro as it is possible to create it by linking your already existing Coinbase account. A complete list of steps to do so can be found here.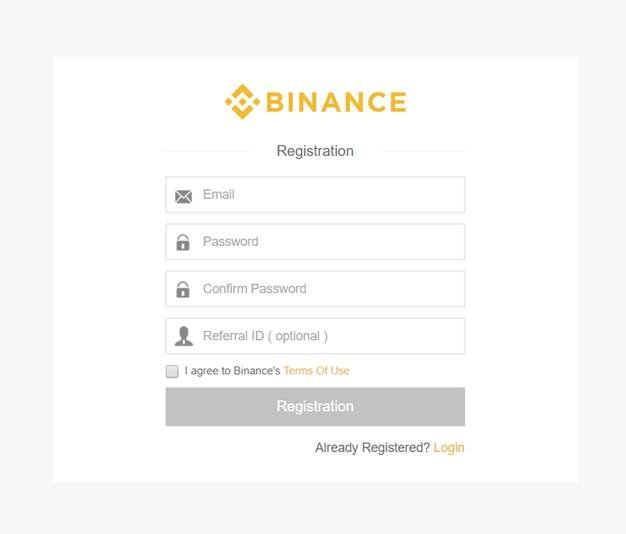 Most of the process with Binance is similar. You'll need your e-mail, a strong password (they require that your password has at least 8 letters/one number/one capital letter), and optionally a referral ID that gives bonuses to the person who linked you to Binance via his referral link.
When all of this is filled out, click Registration and complete the slide verification that will pop up on your screen. You'll receive the verification mail and be asked to log in again, once you click on the verification mail.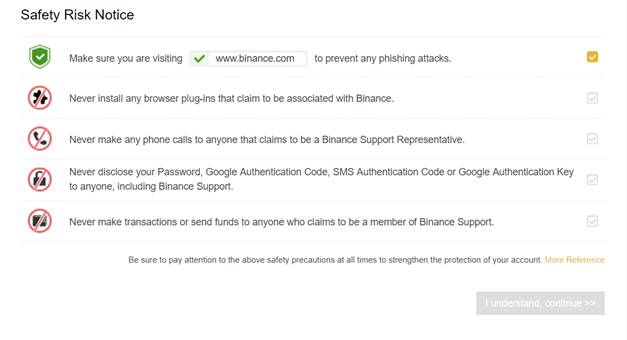 A safety risk notice will pop-up to ensure that your account is fully protected. Click all the boxes and continue. This unlocks the Level 1 account on the platform, and you will need to submit further verification (personal/business) to upgrade your account to levels 2 and 3.
Interface and trading
Well now that you have an account, it's time to take a look at the belly of the beast.
Coinbase Pro offers a somewhat more compact interface, which groups the price chart, buy/sell buttons, order books and order and trade history all in one page.
This allows you to analyze the data quickly without having to switch away to another screen. The platform currently offers three types of orders: market, limit and stop orders. Coinbase Pro also offers margin trading with leverage up to 3x (on BTC/USD and ETH/USD pairs, up to a limit of $10,000), or 2x (for BTC/EUR pair up to 3,000 EUR, and for LTC/USD pair up to $500).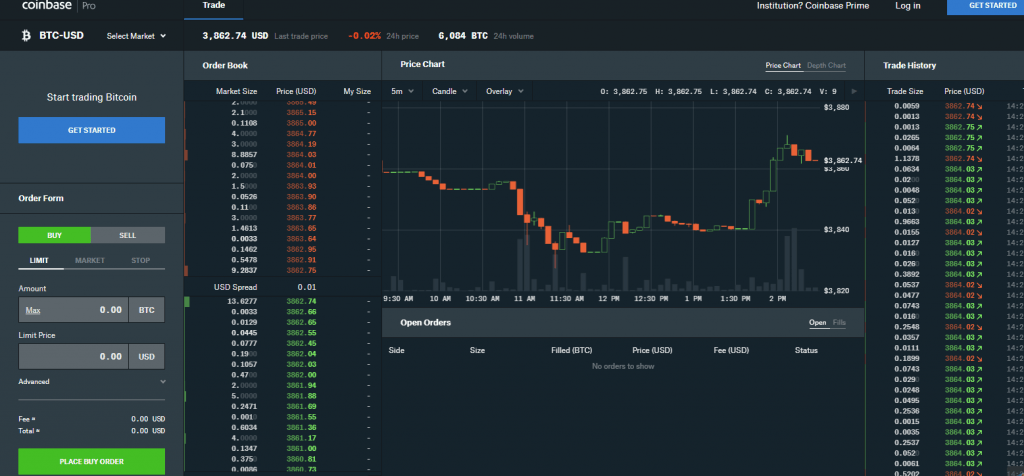 There is no deposit limit on this exchange when it comes to wire or cryptocurrency transfers. Fiat deposits made to Coinbase Pro can be sent via the ACH bank transfer system, which typically takes 3-5 business days* (which can be as many as 7-10 calendar days, depending on the timing of weekends and other bank holidays) to complete.
This support section does show you how to make almost instant wire transfers. You can transfer funds from a Coinbase account for free. As for withdrawals, there is a limit of $10,000 per day on those.
New users might not spot this at once but Binance offers two interfaces: Basic and Advanced. The switch option is slightly non-intuitive and can be found at the top left corner of the screen under the "Exchange" button.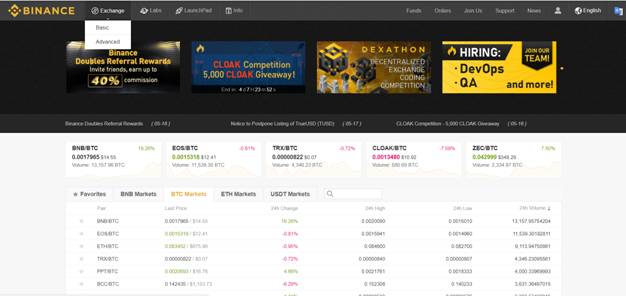 The difference here is that the Advanced view is shown with a dark theme and offers some more tools for technical analysis (charts are bigger and latest prices are displayed on the right, with buy boxes tucked underneath). While it's no TradingView, it can help you do some quick check-ups on your coin.
As for trading options, there are only limit and market orders available here. More advanced users will probably be unhappy with this lack of options (can't even place simple stop-loss orders) but if you want to quickly purchase an altcoin for BTC the interface will be just enough. Binance does not support any fiat currency (USD, JPY, etc.) deposits or trades on their Binance.com platform, but they do support it on their newly launched Binance Jersey.
Only cryptocurrency may be deposited and traded on the exchange. There are no deposit limits here. As for withdrawals, the platform has a 2BTC limit for Level 1 users and 50 BTC limit for Level 2. There is also an option to contact support to increase your withdrawal limit.
Coinbase Pro Fees vs Binance for trading


Maker fees are 0% while Taker fees vary based on 30 day volume.
An average fee of 0.1% is paid on every Binance trade. The fees are 50% lower if you use BNB, the platform's token.
Supported cryptocurrencies
Coinbase Pro offers a wide range of fiat and cryptocurrency pairs for Bitcoin, Litecoin, Ethereum, Bitcoin Cash, XRP, ZRX, ETC, BAT, MANA, LOOM, DNT and CVC. The exchange is known for its small currency portfolio but they've announced plans for expansion of their altcoin pool in the future. They added 8 new coins in last year only.
Binance blows Coinbase Pro away in this category. It currently trades over 100 different coins including, but not limited to Bitcoin, Bitcoin Cash, Bitcoin Gold, Ethereum, Ethereum Classic, EOS, Dash, LiteCoin, NEO, GAS, Zcash, Dash, Ripple and more.
They even have their own coin, BNB, which can be used to lower your trading fees on platform. As mentioned before, Binance also supports numerous ICO projects and helps them by listing their tokens on the platform.
This willingness to add new coins has brought some criticism to the platform, as many feel they don't do their due diligence when it comes to researching if the coin is a scam or not. Some scam coins have indeed been traded on the platform, which gives weight to these accusations.
Safety
As of now, neither Binance nor Coinbase Pro have been hacked or in any way endangered by an outside malicious player. There have been a couple of cases where people fell for phishing schemes but this has nothing to do with these platforms' inner security workings. As seen above, Binance now goes out of its way to warn new users about potential dangers which await them in crypto.
Coinbase Pro is a regulated company where customers' funds are insured by FDIC, while 98% of cryptocurrency funds are kept in cold storage. Binance is secretive about the ways it stores its funds, but has shown in the past that it has ways of protecting them. Both offer 2FA which is always a good thing to see.
Customer support
Every major exchange will have to deal with a large volume of customer support requests pouring in daily. Both Coinbase Pro and Binance are no exception. And while there is a fair amount of posts about unsatisfied people on both exchanges, it would seem that Binance fared somewhat better when it comes to processing and handling user support inquiries.
Location and team
Coinbase Pro is the exchange part of Coinbase, an American made platform, located in San Francisco, CA. The exchange adheres to strict US regulations, which perhaps explains the low number of currencies it trades. While most of the team works on Coinbase as well, there are some employees dedicated solely to the crypto for crypto section which is Coinbase Pro. Important Coinbase Pro team members can be found on this link.
As for Binance, they just recently moved their operations from Japan to Malta stating:
"After reviewing several different locations, the company decided to invest in the European nation due to its existing pro-blockchain legislation and the stability that it offers financial technology companies through its regulatory framework."
Malta is considered somewhat of a tax-free zone so that helps as well. The company is also listed in Hong Kong. Binance team is full of young crypto enthusiasts, led by Changpeng Znao.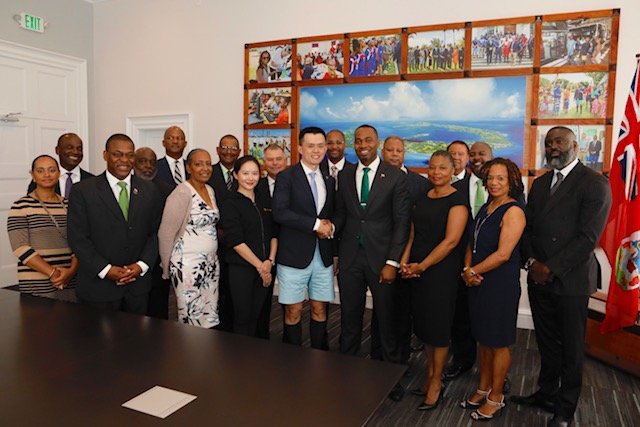 Binance CEO C. Zhao meeting the government of Bermuda
The team is active on social networks and constantly updates its users with any new information.
Final verdict – Binance vs Coinbase Pro
So there you have it. Both Binance and Coinbase Pro have their own advantages and a few drawbacks. Coinbase Pro is maybe a bit more suited for beginners, with its lower coin count, simple interface and direct pipeline to Coinbase. Binance isn't that hard to master either, and anyone looking to trade altcoins won't be too disappointed with what it has to offer. You will probably use fiat to buy BTC/ETH on Coinbase/Coinbase Pro and then send that BTC/ETH to Binance to buy some shiny new altcoins. All in all, both are excellent exchanges, up there with the best ones on the market.

CaptainAltcoin's writers and guest post authors may or may not have a vested interest in any of the mentioned projects and businesses. None of the content on CaptainAltcoin is investment advice nor is it a replacement for advice from a certified financial planner. The views expressed in this article are those of the author and do not necessarily reflect the official policy or position of CaptainAltcoin.com