Atomic Wallet Review – Fees, Pros & Cons, Tutorial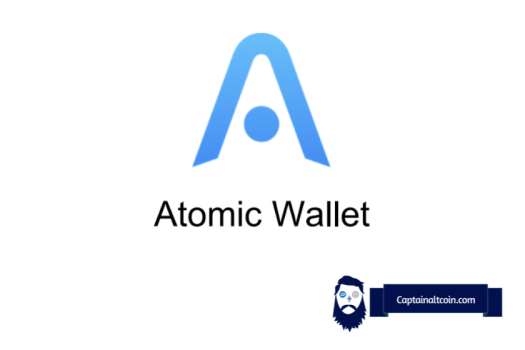 Atomic Wallet Review – Fees, Pros & Cons, Tutorial
HD algorithms and personal storage for private keys offer high security
Supports a wide range of crypto assets, with a list that is constantly growing
Mnemonic seed phrase allows users to recreate wallet in case of PC failure or theft
Atomic swap offers a viable alternative to crypto exchange
As the crypto world keeps getting populated with new cryptocurrencies almost on a daily basis, one question remains on everyone's minds: how the hell am I supposed to store all this coin!? This question becomes more painful if we consider the fact that the technology behind these cryptocurrencies differs, sometimes only slightly and sometimes quite a lot.
Adding insult to injury (metaphorically speaking) this technology is evolving at a rapid pace, making older storage options obsolete unless they adapt to the new software. Technological progress isn't bad per se but for the purpose of our argument it can be, since it causes issues with finding up-to-date non-custodial wallets which will let you store and control your cryptocurrency.
Atomic swaps technology is certainly one that has the potential to cause these issues. Atomic swaps are basically a smart contract-based way of exchanging cryptocurrency directly, peer-to-peer, without having to rely on/trust centralized third parties. This technology first popped up in the public eye in late 2017, when an atomic swap between Decred and Litecoin took place.

We recommend trying out ZenGo
✅ Biometric security, no need to worry about seed words. ✅ Access DeFi protocols, track your portfolio, buy, sell & trade cryptos directly from the wallet.
The technology was also used to swap between Litecoin and Bitcoin. The idea for atomic swaps dates way before this first official swap, as first drafts of a decentralized exchange protocol that will turn into atomic swaps technology appeared back in 2012.
With several projects realizing the potential of atomic swaps and starting to develop this way of making fast, direct transactions (Komodo being probably the most often talked about one), the storage technology had a lot of work to catch up on the new protocols as well. The project that has gone the furthest in this area is one aptly called Atomic Wallet.
What is Atomic Wallet?
---
Atomic Wallet works as a decentralized wallet platform for custody-free, immutable, cross-chain, and transparent cryptocurrency trading. The trading takes place on the wallet's decentralized atomic swap exchange.
This exchange lets users operate without the need to register and perform annoying and privacy intruding KYC/AML verifications. Enabling anonymous cross-chain swaps with no third party risk, the wallet is a very safe (as it additionally lets you control your own wallet keys, unlike typical centralized exchange) and private solution for managing your cryptocurrency.
The wallet isn't exactly capable of storing every cryptocurrency out there but it currently boasts a lineup of over 300 coins/tokens, including names such as:
Bitcoin (BTC)
XRP (XRP)
Ethereum (ETH)
Cardano (ADA)
Tron (TRX)
The full list of available cryptocurrencies can be found here. The list has an "add coin" button which is basically a form for suggesting a new cryptocurrency that its creators/community would like to see integrated into the Atomic Wallet and its internal exchange. The tokens on the list can be received or sent, with the biggest ones being transferable through the Changelly and Shapeshift exchanges integration.
Instant Exchange vs Atomic Swaps
---

One of key features this exchange offers is the ability to perform either instant cryptocurrency exchanges or atomic swaps.
The "instant exchange" option lets you exchange cryptocurrency through the Changelly or Shapeshift exchange integrations in a standard, centralized manner. Atomic Wallet is connected to both, allowing users to swap their coins directly to whatever else they want from the trading lineup of these exchanges. The support section of the wallet adds:
"Once you swap the coins via Changelly, your transaction gets processed automatically at the relevant rate. The rate remains volatile until the exchange process in complete. If a currency rate is unstable, the final rate may fluctuate and differ from the estimated one. For this reason, we would recommend to consider the risks before initiating a transaction."
The other feature that the platform/wallet offers is the "atomic swaps". Atomic swaps are the p2p hash time-locked smart contract technology that enables people to exchange cryptocurrency to another one without using a third party like a centralized exchange. The project explains it again:
"For example, you want to exchange some amount of BTC to another user that has LTC. All you need to do is to place an order in our decentralized order book. You don't need to register in any service or use some intermediaries like exchanges or swap platforms. Your Bitcoins will be safely transferred to the Litecoin blockchain, so you will get back the equivalent amount ordered."
The exchange currently supports only 3 pairs for Swap Exchange (LTC-BTC-QTUM). Atomic Swaps for ETH will be released soon.
How do Atomic Swaps Work?
---
The swaps are made through the project's decentralized order book. The initiator will want to trade cryptocurrency B for cryptocurrency A (which is held by the participant). The initiator allocates the amount of B that he wants to swap to a smart contract, generating a secret. The secret will let him collect the contract output later. Until he receives the secret, the participant cannot spend the currency B from the contract.
The participant will create a contract for currency A in a similar manner to the initiator. His contract will contain the cryptographic hash of the initiator's secret. The initiator cannot access this contract without revealing the secret to the participant.
After both parties created their contract, neither of them can collect their coins back until the allotted time expires. The initiator redeems the participant's contract, thereby revealing the secret to the participant. The latter redeems the former's contract using the secret extracted from him/her.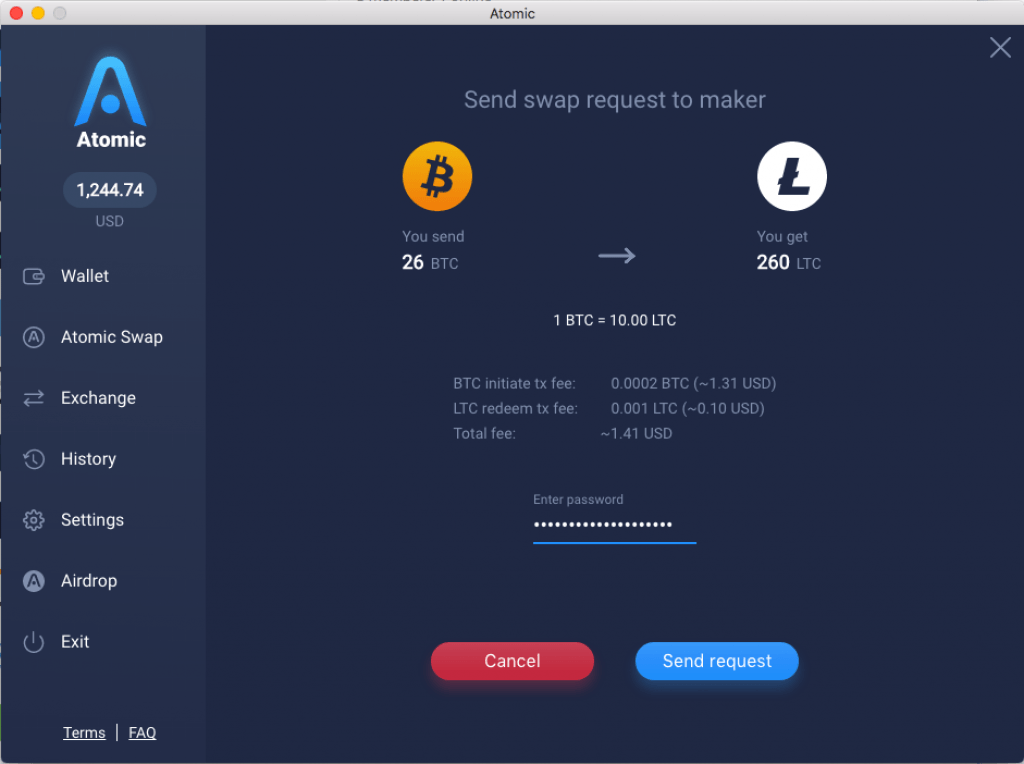 When a certain period of time (typically 1 hour) expires and the participant did not redeem the contract output, it is refunded back to the initiator's wallet.
The participant's contract can also be refunded back to the participant, but only after half the period of time that the initiator is required to wait before their contract can be refunded (typically 2 hours).
The initiator can also trade Coin A for Coin B and the procedure will be the same, but with each step performed in the opposite direction on another blockchain.
This procedure is considered atomic (i.e. with a timeout) since it gives each party at least 24 hours to redeem the coins from the opposite blockchain before a refund can be performed.
The channel above is the project's official YouTube channel and it represents an excellent source of information for anyone looking to learn more about Atomic Wallet.
At the same time, the project's website offers an expansive support center whose "search term" option can help you delve even deeper into the features of this project. We recommend you check out both of these resources, as well as Atomic Wallet's official Medium blog and their official whitepaper, to get more acquainted with the project.
Token/Financing
---
Atomic Wallet Coin (AWC) is an ERC-20 token created by the exchange to function as an on-platform utility and native token. Using AWC, users can go up the atomic swap queue (preferential treatment much?) or pay listing fees to list a token of their volition. A limited supply of 100 million AWC has been created, with 50% sold in a private pre-sale, 30% reserved for founders and advisors, 5% set aside for airdrops and bounties and 15% released through a public ICO. You can learn more about the token in the project's token one-pager.
The project apparently completed the token sales by July this year and amassed $23 million in the process. This money will be spent in the following manner:
Team: 30% of the budget. This amount of financing allows for the rollout of the AWC solution, including the necessary adjustments to and development of the existing service.
Marketing: 20% of the budget. Marketing will focus on expanding awareness and adoption of the Atomic and the Atomic Swaps technology among users and companies. This also includes the growth and maintenance of the worldwide community.
Initial liquidity: 40%. This financing part is intended for the initial market-making program. The funds left after the program ends will be transferred to repurchase AWC-tokens from the
Legal and Operational: 5% of the budget. Consists of AWC legal, security, accounting, and other associated administration costs.
Contingency: 5% of budget. A set-aside for unforeseen costs
Atomic Wallet Fees
---
Atomic Wallet's swap feature operates in a decentralized way, which gets rid of paying fees to an exchange/third party facilitating the transaction. It also removes the wallet fee which is usually required when performing transactions. Only fees which you are required to pay are fixed network fees, which are set up as follows:
For a deeper insight into Atomic wallet exchange fees that come when transacting through an integrated exchange like Changelly, check here.
Team
---
Konstantin Gladych​ is the CEO of the Atomic Wallet project. With a Ph.D. in data science and more than 3 years of experience in blockchain and crypto assets/10 years in IT, Konstantin is also the co-founder and CEO of Changelly.com.
Charlie Shrem​, an American entrepreneur and Bitcoin advocate, is acting as the project's Strategic Advisor and Visionary. In 2011 he co-founded the now-defunct startup company BitInstant and is a founding member of the Bitcoin Foundation. The Bitcoin Foundation is a nonprofit founded in 2012 with the mission to "standardize, protect and promote the use of Bitcoin cryptographic money for the benefit of users worldwide".
Partnerships
---
The list of partnerships includes Changelly, ShapeShift, ChangeNOW, Simplex, bnktothefuture.com, Fenbushi Capital, CoinMarketCap, aidrops.io, and others.
Community
---
The project is apparently very well received by the community. Looking at the TrustPilot reviews, there are 12 in total and all of them are very positive. The Reddit page has some more mixed reviews and experiences but overall the community seems positive about the project.
Security
---
The Atomic Wallet project prides itself on its safety. It provides its users with full control over their private keys. It is also decentralized, not suffering from issues like being prone to hacking, DDoS attacks, or having any central points of failure.
The wallet is also a cold storage one, as it can store and manage your cryptocurrency without being connected to the internet. All passwords and data are stored on the user's device and it is not kept at any server, so there are no custody risks or the possibility of losing funds through centralized services.
In Atomic Wallet, all data stored on the user device or sent when interacting with blockchains is fully encrypted. Local data is secured with AES (Advanced Encryption Standard) symmetric encryption algorithm and the data which is transferred via BitTorrent protocol or interacting with blockchains is secured with TLS (Transport Layer Security) asymmetric encryption.
Where's The Project Right Now?
---
The wallet's latest version 1.34.0 brought several important new features, including EOS token standard support and Zcash Sapling hard fork support. The option to purchase XRP with a bank card was among the newly introduced features as well. Seeing that there were only a couple of weeks between the last two updates we can conclude that the project development is very active and ongoing.
The 1.34.0 version is currently available for Windows, macOS, Ubuntu, Debian, and Fedora operating systems. Android and iOS versions were promised for this autumn but the launch has still hasn't happened.
The roadmap shows that the alpha release of the Android wallet will happen this November, alongside another 4 digital assets being added to the wallet's portfolio. First functional builds for Android/iOS can be expected in December, seemingly a couple of months off of the originally set dates.
Atomic wallet vs Exodus wallet
---
Firstly, I would like to say that Exodus wallet supports only the desktop version. This limits it to only desktop users. It is worth noting that it is not an open-source wallet which means developers can insert malicious code into the wallet which poses a high risk to the funds stored in it. Along with this, it only supports very limited coins. However, the Atomic wallet is available in desktop and mobile versions which provides convenience. And it is a decentralized wallet where you will get a private key for every coin you store in it. It is an open-source wallet which means no one can infuse any malicious code into it. Which brings trust and transparency.
Atomic wallet vs Coinomi
---
Coinomi is a popular crypto wallet over the years but still, it is not perfect. Both Atomic wallet and Coinomi use seed phrases to provide wallet backups. But Atomic wallet beats Coinomi on the range of coins it supports and it provides superior privacy and security in every transaction. On the Atomic wallet, users can make Atomic swaps through services like Changelly or ShapeShift to conduct trades.
Atomic wallet vs Breadwallet
---
Breadwallet, is a crypto wallet available for both Android and iOS platforms. However, it is not available for desktop versions. Atomic wallet beats Bread wallet with a range of altcoins it supports. Along with this breadwallet takes time to completely sync with the networks before displaying the wallet balance. And it offers limited features. On the other hand, the Atomic wallet provides inbuilt Atomic swap, decentralized exchange, and Crypto buying options legally through credit card or bank card. All these features are available within the wallet itself. The Atomic wallet takes a very short time to completely sync with the blockchain network.
Atomic wallet vs Cobo wallet
---
A Cobo wallet is a mobile cryptocurrency wallet that allows you to store a limited number of Crypto coins. But Cobo wallet is not open source which raises a question about its operation. Here you will not get private keys for the coins you store in the non-custodial wallets. Aand it uses a centralized validation process in the wallet transactions. While in the Atomic wallet you can store more than 300+ coins with separate private keys for each of the wallets. The Atomic wallet provides strong encryption and custody-free solution which guarantees a high level of security.
Conclusion
---
There's much to say about the Atomic Wallet and the features it delivers. Atomic swaps, decentralized trading with no third-party meddling, buying cryptocurrency like Bitcoin and XRP directly with your credit card or bank card, impressive safety measures, user-friendly UI, plenty of resources to learn about the project, and much, much more. If we set aside some slight delays in execution (mobile apps still not ready), this project seemingly operates on a satisfying level.
Some describe the Atomic Wallet as a wallet/exchange with a built-in bulletin board; the board lets you put up notices (trade requests) and others will then pick those notices up and trade with you. All of this is done automatically, with no third party (unless you count the bulletin board itself as a third party) involvement.
Moreover, you can sync your Atomic Wallet with major hardware wallets.
Overall, Atomic Wallet is a simple yet powerful product. Its main feature is the atomic swaps, a piece of blockchain technology that can lead users away from having to deal with third-party risks and issues. If the team behind it persists on further developing this technology and expanding the lineup of atomic swap-capable currencies, Atomic Wallet might just become the next crypto generation's wallet of choice.

We recommend trying out ZenGo
✅ Biometric security, no need to worry about seed words. ✅ Access DeFi protocols, track your portfolio, buy, sell & trade cryptos directly from the wallet.
FAQs
---
PROS
HD algorithms and personal storage for private keys offer high security
Supports a wide range of crypto assets, with a list that is constantly growing
Mnemonic seed phrase allows users to recreate wallet in case of PC failure or theft
Atomic swap offers a viable alternative to crypto exchange
CONS
No mobile phone app yet
Supports atomic swaps for only three crypto pairs
The fee system is unclear
The wallet's code is not open-source
Does not have multi-signature or 2FA security features

CaptainAltcoin's writers and guest post authors may or may not have a vested interest in any of the mentioned projects and businesses. None of the content on CaptainAltcoin is investment advice nor is it a replacement for advice from a certified financial planner. The views expressed in this article are those of the author and do not necessarily reflect the official policy or position of CaptainAltcoin.com