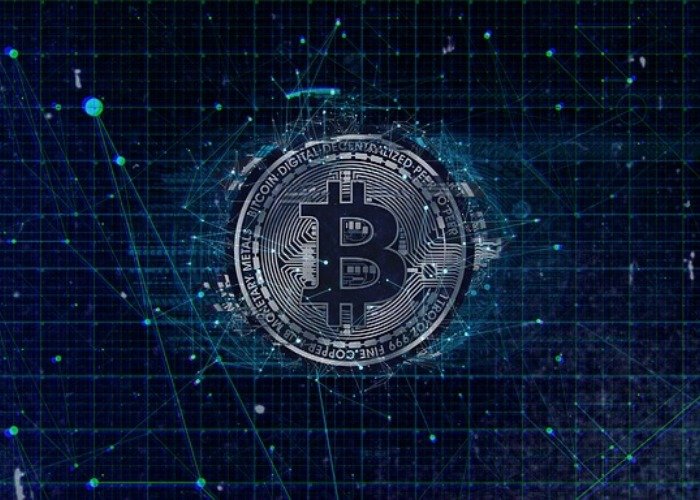 As the world of Bitcoin and cryptocurrency continues to evolve, it's important to stay informed about the latest developments. One of the best ways to do this is through reading books written by experts in the field.
Whether you're a beginner or a seasoned pro, our list of the best Bitcoin and crypto books will help you understand the technology, economics, and potential impact on the future. Here are our top picks to read today.
Reading books about blockchain is often times seen as a fool's errand. After all, who needs books to learn about crypto.
Just go and set up a blockchain node, make some smart contracts or start trading on an exchange, it's all about that practical experience right? Wrong. While some people might "make it" on the virtue of their luck/charisma/FOREX trading experience/experience with selling MLM schemes and shiny rocks that offer spiritual healing, such "entrepreneurs", "influencers" and other charlatans never last long in any space.
You still need a solid knowledge base if you want to engage in anything in a straightforward, successful manner.
The list below is a good place to start acquiring said blockchain-related knowledge. Books that we'll cover are for the most part quality, community-approved works that will have answers to almost any question you have about the space and help you learn how to succeed in it. Without further ado, check the list out and warm up that chair, because your knowledge ain't gonna absorb itself.
Blockchain Revolution: How the Technology Behind Bitcoin Is Changing Money, Business, and the World (Don Tapscott and Alex Tapscott)
Written by Don Tapscott, the bestselling author of Wikinomics (a book that covered the role of the Internet as a global platform for mass collaboration and communication), and his son, financial and blockchain analyst Alex Tapscott, this book focuses on blockchain technology and its potential effects in the upcoming information age. Internet of today is a good way of connecting people but at the same time a very bad place for your money and your private data. Decentralized blockchain technology has the potential to change this and create an environment where data and money can flow freely, openly, and globally, without having to trust the system.
Tapscotts explain why blockchain can usher in a new era of prosperity in finance, business, healthcare, education, governance and many other industries. The book is a popular piece of literature recommended by such individuals as the Silicon Valley investor Marc Andreessen, co-founder of Apple Steve Wozniak and publications such as Financial Times, Forbes Magazine, and Fortune Magazine.
Still, some industry professionals accuse Tapscotts of making a book that is "too enthusiastic" about promoting the idea of the blockchain, without delving deeper into how blockchains operate or what are some potential downsides and issues with the technology. If you are looking for some basic insight into the world of blockchain and how it can improve yours (and everyone else's) life, the book is a good read. However, if you are already familiar with the basic concepts behind the technology, you shouldn't bother with it.
Read also:
Blockchain for Dummies (Tiana Laurence)
The "for Dummies" books have evolved a lot during the last couple of decades, growing from a simple book explaining how DOS operating systems work into a series of instructional books that provide simplified guides into the basics of various concepts that surround your everyday existence.
With more than 200 million copies of around 2,500 titles printed, it was only natural that this media franchise covers the recently popularized topic of blockchains.
With a tagline "Find out what Blockchain is, how it works, and what it can do for you", the book is another good place to gain a beginner-level understating of what blockchains actually are and how they can help revolutionize financial transactions, data security, and information integrity.
The book covers the technologies behind Blockchain, introduces a variety of existing Blockchain solutions, and even walks you through creating a small but working Blockchain-based application. Good for those who want to familiarize themselves with some more basic concepts of blockchain and even learn how to potentially make their own.Written by
Mastering Bitcoin: Unlocking Digital Cryptocurrencies (Andreas M. Antonopoulos)
The name behind this one should be its first and biggest selling point. Andreas Antonopoulos is one of the most recognized and well respected blockchain advocates out there.
Computer science and cryptography expert by calling, Antonopoulos is very well versed in everything blockchain-related and is known to be a quippy, passionate and well-spoken author, which has translated into people from all walks of life lining up to hear his thoughts on various cryptocurrency matters. Besides holding numerous writing, speaking, and education-related positions, Antonopoulos owns a pretty popular YouTube channel where he regularly covers questions about Bitcoin and the crypto world in general.
Antonopoulos is an established author in the space, having written books like "The Internet of Money" and "The Internet of Money Volume Two", both of which touch upon Bitcoin and related topics. Recently he also released a title focused on Ethereum and smart contracts called "Mastering Ethereum: Building Smart Contracts and Dapps".
That being said, his book "Mastering Bitcoin: Unlocking Digital Cryptocurrencies" certainly doesn't stray away from the general standard the author has set. The book stays in line with the author's professional focus on Bitcoin and gives the reader an in-depth guide through the seemingly daunting world of the most valuable cryptocurrency on the market.
The book's GoodReads page (where it has an impressive 4.33/5 rating) mentions that the work contains numerous Bitcoin-related concepts, including:
A broad introduction to Bitcoin–ideal for non-technical users, investors, and business executives
An explanation of the technical foundations of Bitcoin and cryptographic currencies for developers, engineers, and software and systems architects (with code examples included)
Details of the Bitcoin decentralized network, peer-to-peer architecture, transaction lifecycle, and security principles
Offshoots of the Bitcoin and blockchain inventions, including alternative chains, currencies, and applications
User stories, analogies, examples, and code snippets illustrating key technical concepts
Overall, it's an excellent introduction into the world of blockchain, one that's maybe a bit dated (originally published in 2014) and geared to more tech-savvy individuals but is still full of important and topical details for anyone who wants to learn more about crypto and Bitcoin. Some more advanced programmers and developers familiar with python and C++ can look into the second edition of this book called "Mastering Bitcoin: Programming the Open Blockchain".
This release is somewhat similar to the one from 2014 but is more focused on the technology behind Bitcoin, containing information about the latest Bitcoin developments such as Segregated Witness, payment channels, and Lightning Network.
Digital Gold: Bitcoin and the Inside Story of the Misfits and Millionaires Trying to Reinvent Money (Nathaniel Popper)
This book came to fruition after New York Times journalist Nathaniel Popper wrote down details from his interviews with some of the most captivating personalities who are looking to make Bitcoin the global money of the upcoming Internet age. It's not focused on the technology of Bitcoin or blockchain but rather on delivering an accurate timeline of events which led to creating the cryptocurrency movement. As it's focused on the people behind Bitcoin, it offers a closer insight into some of the philosophies and ideologies that fuel its development.
Popper interviews a wide range of individuals including an Argentinian millionaire, a Chinese entrepreneur, Tyler and Cameron Winklevoss, Charlie Shrem, and even Bitcoin's mysterious creator, Satoshi Nakamoto. From blocksize discussions which ultimately led to the creation of Bitcoin Cash, over Bitcoin becoming the currency of choice for the infamous darknet market Silkroad, to details about Mt. Gox leaks, Digital Gold has quite a lot to offer.
In more ways than one, this book reads like a fiction novel with interesting twists and thrillers and if you aren't someone who cares about the timeline of events which led to the creation of Bitcoin, it should be read on the entertainment value alone.
Additionally, check out "Attack of the 50 Foot Blockchain: Bitcoin, Blockchain, Ethereum & Smart Contracts" by David Gerard if you are looking for a similarly entertaining and engaging, if not somewhat more pessimistic piece of blockchain literature; this one also covers the origins and history of Bitcoin but focuses on the psychology of the entire phenomenon and how it sometimes does sound a bit too good to be true. Gerard is a known blockchain skeptic and his takes are a good source of information of you want to learn some of the main criticisms against the technology.
The Age of Cryptocurrency: How Bitcoin and Digital Money Are Challenging the Global Economic Order (Paul Vigna, Michael Casey)
The Age of Cryptocurrency sees Wall Street Journal-based Paul Vigna and his former colleague Michael J. Casey tackle the world of cryptocurrency from the perspective of relative outsiders. As such, their book lacks the technical minutia that would interest more advanced users but offers a decent overview of the ways Bitcoin looks to revolutionize our traditional financial and social structures.
If you are interested in a history-minded look at Bitcoin and crypto up until the year of 2014-15, this book is a solid place to get it. The authors also signed off on another blockchain-focused work called "The Truth Machine: The Blockchain and the Future of Everything", which focuses on blockchain's potential to replace trust-based systems of today.
Cryptoassets: The Innovative Investor's Guide to Bitcoin and Beyond (Chris Burniske, Jack Tatar)
A very well respected work made by two veterans of the crypto space. Cryptoassets looks into the ever-expanding world of cryptocurrency assets and teaches you the skills required to become a good crypto investor. Burniske himself is the co-founder of Placeholder Ventures and had a hand in ARK Investment Management's Next Generation Internet strategy. The book gives you plenty of tools that will help you on your way of becoming a smart investor:
An actionable framework for investigating and valuing cryptoassets
Portfolio management techniques to maximize returns while managing risk
Historical context and tips to navigate inevitable bubbles, manias and emotions
Covers various regulatory topics that pop up in regards to crypto and crypto trading
Practical guides to exchanges, wallets, capital market vehicles, and ICOs
Predictions on how blockchain technology can disrupt current investment portfolios
If you are not that interested into gaining a deeper insight into the blockchain side of things but would rather spend your time learning about how to trade blockchain-based products, this book is a good resource to start you off on your journey.
Blockchain Basics: A Non-Technical Introduction in 25 Steps (Daniel Dresher)
Another book among those that require little to none knowledge of mathematics, coding, or computer science to grasps the concepts presented in it. It was written by Daniel Dresher and can be bought in English, Portugese, and German.
The book will teach you what the blockchain is, why it is needed and which problems it solves, why people are so excited about its potential, present its major components and their purpose, explain how these components work and interact, teach you what limitations currently exist with the technology and what has been done to overcome them and present some major application scenarios.
It's a decent, extensive entry level look into the idea of the blockchain technology. If you are looking for detailed technical descriptions, you won't find many in here.
Blockchain Technology Explained: The Ultimate Beginner's Guide About Blockchain Wallet, Mining, Bitcoin, Ethereum, Litecoin, Zcash, Monero, Ripple, Dash, IOTA And Smart Contracts (Alan T. Norman)
Written by a former hacker and science bachelor at Stanford. It covers a whole host of topics which include:
What problem does blockchain solve?
How can technology make our institutions faster and less expensive?
Could technology replace our institutions (like governments, banks, etc) altogether?
How does blockchain build trust between strangers?
How does blockchain increase security for transactions and contracts?
Can blockchain be used outside of finance?
What is a block?
What is the chain and why do we need it?
What's a technical explanation of what happens in the blockchain?
What is mining and why do we need it?
Are there alternatives to mining to create a blockchain?
What's the story of Bitcoin?
Does Bitcoin have any problems?
What is Ethereum, and what is a smart contract?
Are there other blockchain technologies I should know about?
How are companies adopting blockchain?
What regulatory hurdles might slow blockchain adoption?
Use this book as a springboard into a more serious study on blockchain technology. Norman also wrote titles such as "CRYPTOTRADING PRO: Trade for a Living with Time-tested Strategies, Tools and Risk Management Techniques, Contemporary Guide from the Beginner to the Pro" and "Cryptocurrency Investing Bible: The Ultimate Guide About Blockchain, Mining, Trading, ICO, Ethereum Platform, Exchanges, Top Cryptocurrencies for Investing and Perfect Strategies to Make Money" which will also offer useful information on the world of blockchain and investing.
The Science of Blockchain (Roger Wattenhofer)
This book, written by a professor of computer science at the University of Zurich, is somewhat more academic in its nature, as it gives in-depth overviews of more complicated elements of blockchain technology such as Byzantine Fault Tolerance, blockchain consensuses and algorithms. Wattenhoffer tracks the way these elements evolved throughout history and explains the potential benefits and downsides they come with, as well as the technical workings that make them tick. As such, the book isn't really suited for beginners and will require its readers to have a solid understanding of mathematical notation, algorithms and computer science in general.
Cryptocurrency Trading & Investing: Beginners Guide To Trading & Investing In Bitcoin, Alt Coins & ICOs For Profit (Aimee Vo)
First female on our list of authors is a seasoned professional in the world of finance and marketing and current Chief Commercial & Marketing Officer of a blockchain advisory group called Soho Capital. Her book forgoes the technical minutia of blockchain technology and focuses on providing entry-level information like step-by-step tutorials with screenshots that guide beginners through setting up their first wallet and buying their first Bitcoin from any location in the world.
She will also explain how to perform research and determine whether or not to buy a coin, how to invest in profitable ICOs, how to trade alt coins on exchanges, build and invest in a diversified cryptocurrency portfolio, read cryptocurrency charts using technical analysis and more. Another one for those looking to dip their toes into the world of blockchain, this time with a focus on buying, owning and trading cryptocurrency.
An Altcoin Trader's Handbook (Nik Patel)
As cryptocurrency markets grew throughout the years, a significant community of cryptocurrency traders grew with it on Twitter of all places. This popular social media platform presented a good way for these market hounds to spread their insights and predictions to a wider audience.
One of the standout members of this community is certainly Nik Patel, aka @cointradernik, who decided to summarize his experiences and skills into a book called "An Altcoin Trader's Handbook". Patel's work teaches budding new investors about risk management, speculation, research, accumulation and distribution practices and strategies that helped him become one of the most respected altcoin traders on the market. If you are interested to follow in his footsteps and become an altcoin investor yourself, do check this book out.
The Book of Satoshi: The Collected Writings of Bitcoin Creator Satoshi Nakamoto (Phil Champagne)
Phil Champagne made a name for himself as a holder of the bachelor's degree in electrical engineering. He directed this expertise into learning more about computer software and naturally grew fond of Bitcoin sometime around 2012. As a result, he became fascinated with the illusive man behind the most popular cryptocurrency in the world, an individual who decided to remain anonymous and stay hidden behind a persona he named "Satoshi Nakamoto". There are very few real world records that this man left behind; the only trace he left are his Bitcoin whitepaper and his online postings.
Champagne decided to collect and chronologically arrange every single piece of Satoshi's mind he could find online and publish it in The Book of Satoshi. The contents of the book include:
Satoshi Nakamoto's emails and posts on computer forums presented in a chronological order
Bitcoin fundamentals presented in layman's terms
Bitcoin's potential economic implications
The seminal paper which initially described the concept of Bitcoin
Commentary by Mr. Champagne
Overall, if you are looking to learn "straight from the horse's mouth" about the history of Bitcoin and the way it came to fruition, this book is a good place to do so.

CaptainAltcoin's writers and guest post authors may or may not have a vested interest in any of the mentioned projects and businesses. None of the content on CaptainAltcoin is investment advice nor is it a replacement for advice from a certified financial planner. The views expressed in this article are those of the author and do not necessarily reflect the official policy or position of CaptainAltcoin.com