Or how long should my Bitcoin transaction take? The digital currency Bitcoin allows users around the world to make low-cost, peer-to-peer payments with a faster processing time than international bank transfers. But how fast are Bitcoin transactions? Simple answer would be that Bitcoin transfers from one wallet to another depend from transaction to transaction.
When you make a payment using Bitcoin, your transaction needs to be confirmed by the Bitcoin network before the payment can be completed. First, your transaction goes into the "unconfirmed transactions pool," a list of all the pending Bitcoin transactions. From there, it is picked up by participants in the peer-to-peer Bitcoin network who then use their computing power to validate your transaction.
The Bitcoin network has introduced a standard of 6 confirmations or approvals that a transaction needs before it can be given status completed.
What defines the transaction time of the Bitcoin?
The Bitcoin transaction time depends on the following:
–       Network activity
–       Transaction fees
If there are more transactions that Bitcoin network needs to process, it will take longer to process each transaction. The reason for this is that there are a finite number of miners processing each block as well as there are finite number of transactions that can be included in a block.
You will want your Bitcoin transaction completed inside 30 minutes, more so if you are transferring money to the exchange to use your Bitcoin to buy other cryptocurrencies.
If you want your transaction processed faster, it is important that you choose a Bitcoin wallet that gives an option to adjust the fee you want to put on the transaction or the wallet that sets the fee for you to ensure your transaction is confirmed and processed inside 30 minutes or less. The higher the fee you include with your transaction, the more likely it will be prioritized by Bitcoin network participants, and the sooner it will be processed.
Bitcoin network miners set their priorities by the fee that they will receive for confirming them. Meaning that if you pay a higher fee, there are higher chances that a miner will process your transaction faster thus reducing the time of the transaction.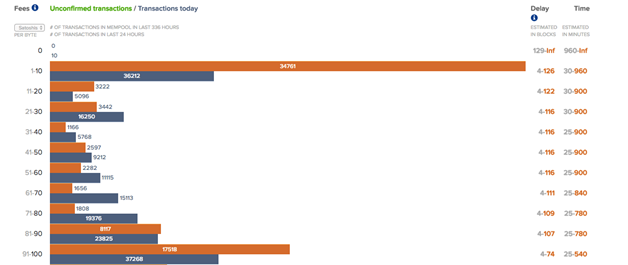 Time needed to confirm a Bitcoin transaction
As stated before, a standard set by the Bitcoin community requires 6 confirmations from the network participant called miners before it can be processed. On average it takes a 10 minutes to mine a block, consequently it would take an hour on average to complete your transaction.
It is important to point out that the Bitcoin network has grown significantly over the last years, where average daily transaction volume has increased from $12 million to over $2 billion from June 2015 to today. This high growth of daily transactions has led the miners to struggle to keep up with the confirmations of the high number of Bitcoin transactions. As an outcome, Bitcoin transactions take longer time now then they used to be and transaction fees have increased over the time.
In 2010, when Bitcoin became a respectable digital peer-to-peer payment system, the average time for a Bitcoin transaction was around 10 minutes while the average transaction fee was only a few cents. Today, due to the increased activity on the blockchain, the average confirmation time has increased up to 116 minutes, according to the most recent data from blockchain.info. The average transaction fee for a transaction to be processed within 30 minutes is around $2.00, according to 21.co. These figures, however, fluctuate depending on how busy the Bitcoin network is at any given time.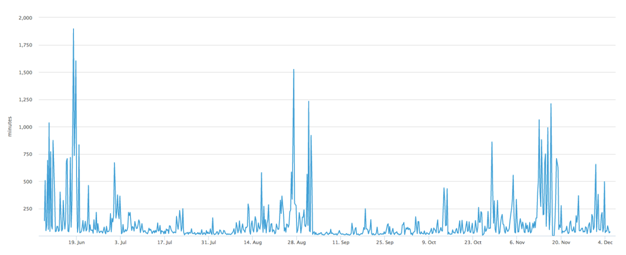 Due to the mentioned problems in processing Bitcoin transactions, there was a division inside the Bitcoin world on what is the best solution for the scaling problems. On one side, supporters of Bitcoin Cash believe that the solution is a larger block size that is able of holding more transfers per block.
On the other side, members who oppose Bitcoin Cash are debating that the solution can be in improvements such as Segregated Witness (SegWitt) and the Lightning Network that would speed the network without having to increase the size of the block.
Which solution proves to be the best, only time will tell us.
---
If you are hardcore crypto-fanatic, you probably hold some of these coins. Here are the wallet solutions for them:

CaptainAltcoin's writers and guest post authors may or may not have a vested interest in any of the mentioned projects and businesses. None of the content on CaptainAltcoin is investment advice nor is it a replacement for advice from a certified financial planner. The views expressed in this article are those of the author and do not necessarily reflect the official policy or position of CaptainAltcoin.com