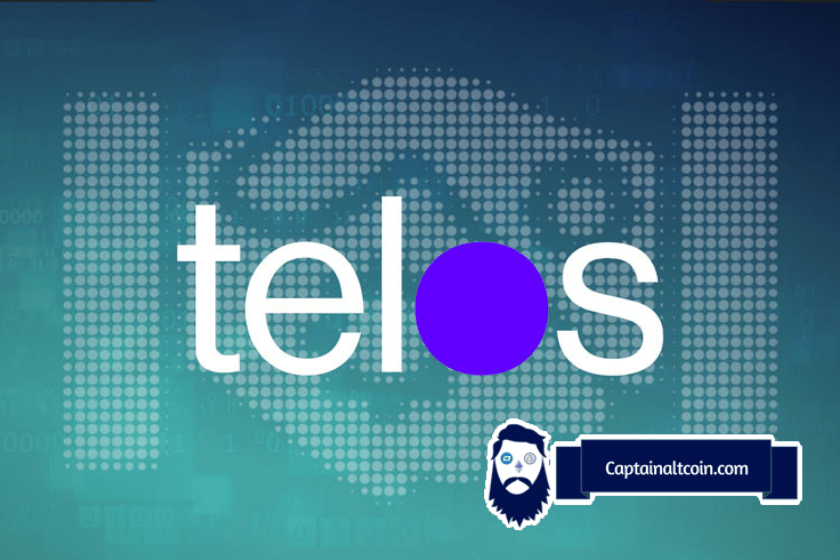 What is Telos?
---
Telos is a third-generation blockchain platform that launched its mainnet in December 2018. It operates with a delegated proof of stake (DPoS) consensus. Telos provides fast, scalable, accessible, and fully decentralized solutions, making it ideal for real-world use cases.
One key feature is the ability for applications to stake resources (TLOS tokens) for users, enabling a frictionless experience. Telos also offers developer tools to build, deploy and run next-gen dApps with their own economies.
TLOS is the native token of Telos. The total supply is 355 million TLOS distributed for various purposes like staking, voting and fees.
The DPoS model allows Telos superior scalability compared to proof-of-work networks, currently processing over 10,000 TPS. This capacity grows with network upgrades. Telos' DPoS uses far less energy than other leading networks while remaining high speed, secure and reliable.
In summary, Telos provides fast, scalable and accessible blockchain solutions with real-world utility. Its DPoS model enables higher scalability and efficiency than traditional blockchains.
TLOS Price Prediction 2023
---
Below we take a look at TLOS and examine some details and predictions to estimate a reasonable price for 2023, as well as for the upcoming years. It should be noted that while price predictions are based on data, and often are analyzed by AI, they should never be taken as financial advice or a solid basis for an investment, and neither should this article. It is always highly recommended users do their own research into the projects whose tokens they wish to invest in.
Since the whole market is tightly correlated, general sentiment is always the first thing to check before predicting the prices of individual coins. So, let us do a quick overview of the market. After a brutal crypto winter in 2022, the market has shown signs of life in 2023. Bitcoin has rallied 80% so far, putting it on track for its best year since 2020. Ethereum is also up 50% year-to-date. Several factors have fueled this crypto rebound. Most notably, Ripple Labs won a key legal victory against the SEC in June, leading to a short-lived price bounce. Renewed institutional interest has also provided a boost, with major firms like BlackRock pushing for Bitcoin ETF approval. Meanwhile, inflation has triggered a crypto comeback as digital assets gain appeal as an anti-inflation hedge. However, major headwinds persist. The total crypto market cap stands at $1.1 trillion after peaking at $3 trillion in late 2021. And volatility remains high. Bitcoin spiked to a 2023 high near $32,000 in May but has since pulled back below $30,000 amidst intensifying regulatory scrutiny. The SEC continues targeting top exchanges like Coinbase and Binance. While the worst of crypto winter seems over, the road to full recovery looks long. But institutional adoption continues growing steadily, and some analysts forecast Bitcoin topping $100,000 within a couple years. Regulatory actions remain crucial to watch. If cryptocurrencies can cement themselves as digital gold safe havens, macro trends could fuel their next bull run. But more clampdowns present downside risk. After a tumultuous 2022, 2023 shows crypto turning a corner - but uncertainty still looms large.
Below is a tabular overview of how will TLOS develop in the short-term (for the next 90 days), according to our prediction model:
Next 30 days
Next 60 days
Next 90 days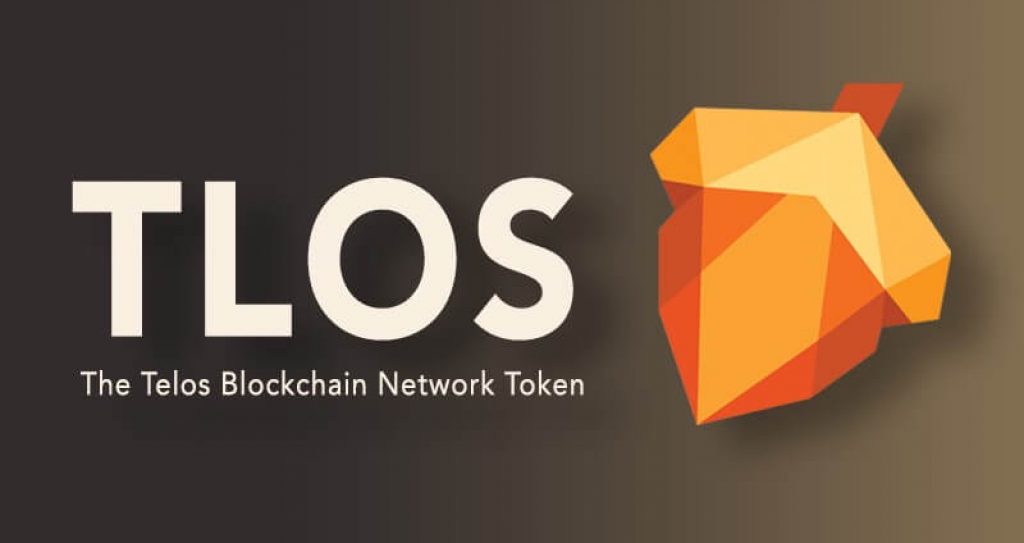 Fundamentals
---
Use Case
---
TLOS is the native token of Telos, and is a utility and governance token that serves many functions. As a governance token it is used to keep the Telos system decentralized, so as such, TLOS holders can take part in the governance process through Telos Decide – Telos' governance engine. On the utility side of things, it is used for transactions, dApps, staking, funding, ownership and more.
Tokenomics
---
According to the Telos website, there is a total supply of 355 million TLOS tokens distributed for various uses including staking, voting, and paying transaction fees on the Telos network.
TLOS tokenomics:
Staking – Stake TLOS on EVM apps to earn sTLOS rewards. sTLOS lets you use staked TLOS while earning.
Governance – TLOS used for governance and resource ownership.
Token Sale – 8 million TLOS sold at $1 plus $0.10 premium in 2018. Total dispersed to Telos Ethereum Gnosis safe then to Telos Foundation, Core Developers, and liquidity fund.
Per data from Q4 2023, TLOS is ranked in the top400 coins in the world per CoinGecko.
Team
---
Their Twitter is very active, posting many times throughout the day and retweeting just as much. Their tweets cover everything from news to updates, announcements, community events, and so on. However, every so often, they retweet things related to the TLOS price, and these tweets include positive predictions. This does not reflect well on the team, and should inspire some caution when approaching the project as to not get caught up in emotions and hype.
Their official Facebook group is as active as their Twitter, and likewise, visitors would find similar posts uploaded on a daily basis. As is the case with their Twitter, a lot of TLOS price related posts are shared on this page as well.


They also have a YouTube channel on which they are not as active or consistent as their other platforms. Here viewers can find mostly past livestreams, with the occasional miscellaneous content.
Lastly they have a blog section on their website where they post their own articles as well as a Medium for the same purposes, and an FAQ page where users can view the most asked questions, as well as ask questions of their own.
The project's brand image uses simplistic art, with comfortable designs and colors. Their tone of voice is modern and friendly, and while they do talk about their progress, the tendency to not only tolerate but share token price related posts is something that should raise an eyebrow.
Community
---
Twitter for instance currently has almost 120,000 followers, about 4,000 users are part of the Facebook group, and around 1,700 are subscribed to their YouTube channel.
Their subreddit, r/Telos, is home to almost 23,000 users, and sees about a post a day. It is not very active, and most posts don't see beyond a few comments. Their Telegram on the other hand has around 19,000 members.
Overall the community is still fairly stable and big.
Exchanges & Wallet Support
---
There are currently a lot of exchanges that list TLOS, and a couple or so well-known and trusted wallets that support it.
Market Price Prediction
---
TLOS price forecasts from different sources predict growth over the next several years:
PricePrediction.net estimates TLOS could reach around $0.13 by end of 2023.
Wallet Investor forecasts TLOS hitting ~$0.48 in one year and ~$1.63 in 5 years.
Trading Beasts predicts TLOS reaching ~$0.28 by end of 2023 and ~$0.40 by end of 2024.
According to Telos price analysis, TLOS is expected to exceed $0.13 in 2023, with a minimum of $0.11 and maximum of $0.14.
Many exchanges and experts forecast TLOS's price continuing to rise over the next five years, potentially reaching $0.69.
*These predictions are merely supplemental data and should not be taken as financial advice
**Percentages are based on current value and could change anytime
TLOS Price Prediction 2023
---
Our prediction model sees a temporary switch to a bear market at the end of 2023 before we move onto another leg up in Q1 2024.
Where & How To Buy TLOS
---
⚡ Where to buy TLOS
---
There are around 7 exchanges that support TLOS, most notably KuCoin and PancakeSwap, as well as other DEXes (decentralized exchanges) like Uniswap. Users can also purchase TLOS directly through Telos.net after signing up for an account.
⚡ How to buy TLOS
---
The process of buying crypto can differ from exchange to exchange, but here are solid guidelines on how to buy TLOS:
Select an exchange that supports TLOS and check for KYC (account verification) requirements and available payment methods.
Create an account on your preferred exchange.
Purchase TLOS with your preferred payment method.
Already have an account on an exchange that supports TLOS?
Purchase TLOS with your preferred payment method.
Or
Swap some of your tokens with TLOS.
Note: When buying or swapping tokens, some exchanges may have minimum amounts in place. Additionally, most exchanges issue varying fees for purchases and swaps. These details vary from platform to platform.
TLOS Wallets
---
There are some wallets where users can store their tokens in, including:
Note: Some of these wallets may require the user to manually add TLOS into them since it is not a very popular token, which can be a little confusing for first-timers.
TLOS Price Prediction 2025 -2030 -2040
Our prediction model sees TLOS reaching new highs in 2025:
$ 0.1409
TLOS price in 2030 & 2040 should be a couple of orders of magnitude higher than our 2025 prediction.
Summing It All Up
---
Telos is focused on real-world use and adoption, and in order to make it the ideal platform to build on, they've built a blockchain with performance in mind. From speed to application to scalability, low fees, decentralization, security and energy efficiency, it seems like this particular route is the most optimal to reach their end goal.
Price predictors such as the ones mentioned above all forecast growths, with as little as 25% in a year, and over 100% after several years. Whether or not these growths will take place will depend on the rate of mainstream adoption of blockchain technology, and it should be taken into account that they are not the only project to offer a high performance decentralized network designed for this very purpose. Lastly the posts shared by the team on social media regarding the increase in their token price should suggest some level of consideration and care. It does not necessarily scream wrongdoing, but a team's focus should always be on the project; sharing such posts conveys messages to the emotional and irrational side of people, and intentional or not, could mislead people into making decisions they otherwise wouldn't have made.
What Telos will be worth in 2030?
Our forecasting model sees Telos reaching $0.3523 in 2030.
What Telos will be worth in 2040?
Our forecasting model sees Telos reaching $0.7045 in 2040.
Will Telos replace / surpass / overtake Bitcoin?
No, Telos will not replace or overtake BTC.
Can Telos reach $10?
Yes, it is possible that Telos can reach $10 but only in a distanced future, after 2030.
Is Telos worth buying?
We are advocates of moderately risky investing – invest most of your crypto portfolio in BTC (50%); 35% in a basket of big cap coins and the rest in small projects with huge upside. So, in this context, Telos is worth buying.
Is Telos a good investment?
Telos is, just like all other cryptocurrencies, a risky investment. It does have higher probability of going up than down because of the good use case, well-designed tokenomics, active community and a solid team behind it.
How much will Telos be worth?
For the short-term future, it could reach $0.0431. In the long-term (8-10 years), it could jump to $0.3523 or even higher.
Why will Telos succeed and go up in price?
Telos has a good use case, well-designed tokenomics, active community and a solid team behind it. All of these are a prerequisite for success and that is why our prediction model sees Telos rising up to $0.3523 in 2030.
Why will Telos fail and drop in price?
Crypto projects fail for various reasons. Some of the most common ones are: team goes rogue and abandons the project, regulators declare it illegal and press exchanges to delist it, lack of media attention, more successful competitors, lack of well designed marketing strategy, losing community support, potential vulnerability in the protocol, failing to achieve anticipated minimum developement activity on the protocol, failing to attract new developers to build on their platform.
How high will Telos go?
Our forecasting model sees Telos price exploding and reaching $0.7045 in a distant future.
What is the short-term prediction for Telos?
Telos will reach $0.0431 in the next 90 days, which is a 37% change over the current price which hovers around $0.0684.
Can Telos make you a millionaire?
Yes, if you buy large enough sum of it. Do not expect to invest $100 and become a Telos millionaire. But 100x price explosions are a common sight in crypto, so a $10k investment in Telos could make you a millionaire.
Telos Price Prediction Today - What will be the price of Telos tomorrow?
Telos will hover around $0.0702 tomorrow.
When to sell and exit Telos?
That depends on your trading profile. If you believe in Telos and think it has a bright future, holding the coin for at least a couple of years is a good idea. Taking profits on good investments is an even better idea. So if you are sitting on 100-200% or even more gains on your Telos, cashing out a portion of the funds is not a bad move.
Could Telos crash and go to zero?
Telos almost certainly will not collapse and crash. People are usually worried that the coin might go to zero if the price of their investment is lagging or going down. That is a natural osciallation in any trading market, prices soar and dip all the time.
Can Telos explode?
No, Telos price will not explode and record 5-10x pumps; but grow more modestly with an increase of 17.6% in the next year.
What will be the price of Telos in 10 years?
Telos price in 10 years will hover between $0.3523 and $0.7045.
Telos Price Prediction 2023 - What will Telos be worth in 2023?
Telos will reach $0.0840 in 2023, which is a 22.79% change over the current price.
Telos Price Prediction 2024 - What will Telos be worth in 2024?
Telos will reach $0.1041 in 2024, which is a 52.25% change over the current price.
Telos Price Prediction 2026 - What will Telos be worth in 2026?
Telos will reach $0.1483 in 2026, which is a 116.88% change over the current price.
Telos Price Prediction 2027 - What will Telos be worth in 2027?
Telos will reach $0.1906 in 2027, which is a 178.68% change over the current price.
Telos Price Prediction 2028 - What will Telos be worth in 2028?
Telos will reach $0.2329 in 2028, which is a 240.48% change over the current price.
Telos Price Prediction 2029 - What will Telos be worth in 2029?
Telos will reach $0.2752 in 2029, which is a 302.28% change over the current price.
Telos Price Prediction 2050 - What will Telos be worth in 2050?
Telos will reach $1.06 in 2050, which is a 1448.09% change over the current price.
Also, you might want to check out other price predictions:

CaptainAltcoin's writers and guest post authors may or may not have a vested interest in any of the mentioned projects and businesses. None of the content on CaptainAltcoin is investment advice nor is it a replacement for advice from a certified financial planner. The views expressed in this article are those of the author and do not necessarily reflect the official policy or position of CaptainAltcoin.com