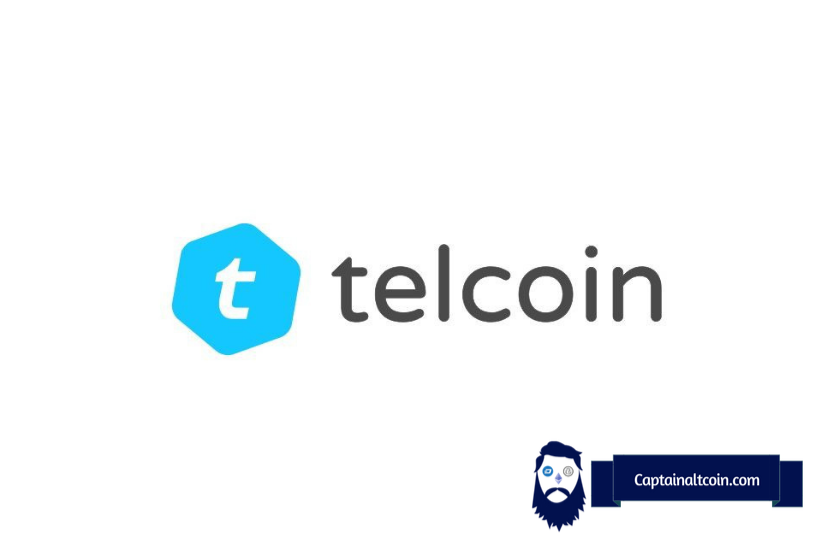 Telcoin is a payments protocol project launched in 2017 on the Ethereum blockchain. It aims to allow for the transfer of money using mobile payments like Western Union, but a lot more efficient and decentralized.
The technology is badly needed. According to the World Bank, there are around 5 billion mobile phones but only 1.2 billion bank accounts. Simply because, in many less developed countries, it is easier to buy a phone than to access a bank that is sometimes hours away.
Telcoin is solving all that by offering its services to mobile service partners. By doing so it is providing their customers digital payments option. The project is looking to provide access to cross-border remittances, payments, and eCommerce.
It does not aim to replace the mobile telecom industry but only cooperates and offers cryptocurrency solutions. And let users access them via a mobile wallet.
By collaborating it aims to become a giant in the global financial system.
And looking at the massive 80000% rise in the price of the TEL, it is safe to say that many believe in them. But will Telcoin manage? Let's jump right in and take a look.
Telcoin Price Prediction for the short-term (next 90 days)
The whole crypto world is on a verge of a complete breakdown. Bitcoin has fallen 75% from its all-time high amid broader market declines caused by raging inflation and US Fed rate hikes. When add the most recent melt-downs of huge industry players (FTX, Celsius, Luna etc) into the equation, the horizont is murky and there will be more blood on the streets of the crypto town. Investors are selling risky assets and moving into more stable markets. Crypto is still perceived as a very risky play and hence the sell off. Our algo still sees a some green in 2023, especially in the second part of the year. This is reflected in our 2023 predictions. Right now, Bitcoin needs to find a bottom before we can move in the opposite direction and reverse the trend. Once Bitcoin settles in the new price range, altcoins will start to do the same - we have witnessed this scenario dozens of times in the distant and more recent history. Our price prediction model is bearish for the next 90 days with a hint of a bull market at the turn of the quarters from Q1 to Q2. We expect whales and other bigger players in the market to finish filling their bags around that time which will cause a typical and sudden crypto spike. CaptainAltcoin team created a price prediction model with a multi-faceted approach to crypto that takes into account both technical analysis and fundamental assessment of each project. Fundamentals that we evaluate are team, tokenomics, use case, community, marketing efforts, liquidity and exchange availability, hype & speculative potential and some other proprietary factors developed in our crypto lab.
Below is a tabular overview of how will TEL develop in the short-term (for the next 90 days), according to our prediction model:
Next 30 days
Next 60 days
Next 90 days
Fundamentals
---
Use case
---
The primary use case for Telcoin is to solve the disparity in the availability of financial services and telecom services.
Almost one in three, over 2 billion people are unbanked, meaning they don't have access to the basic financial services many of us take for granted. Yet, there is a big market for their services, so let's look at what makes them unique.
Improving Reach
The biggest question for any new venture is, how will we reach new customers? And in the case of Telcoin, the answer is by partnering with existing telecom operators and leveraging their clients. The TEL token will incentivize the telecom companies to offer Telcoin services.
By adopting this strategy, Telecoin rids itself of a thorny problem typical of startups, be it finding a target market.
The Trust Factor
Unfortunately, crypto is not yet trusted by most people. The reason behind it is all the sensationalist news stories about it being vulnerable to potential hackers.
The Telecoin business model could increase the trustworthiness and adoption of cryptocurrencies. Furthermore, once users see the benefits of Telcoin, they could also become more interested in other altcoins.
And to be more trustworthy, it is essential to offer a safe service. Telcoin does not compromise on this pointer. Their wallet includes a multi-sig component, where telecom and Telcoin hold a key while the user has the third key. The system stops the movement of large amounts of TEL without the approval of two of the three keys, adding a level of security.
KYC Compliance
---
The crypto community loves privacy. But many centralized exchanges have KYC policies in place.
Telcoin is trying to get around KYC compliance. These are already in place through the telecoms' agreements with their customers. So the problem isn't solved, but it eases the friction with regulators.
But in practice, this process will take years to implement, so Telcoin has added a KYC feature to their wallet.
The KYC system allows for Telcoin to be in line with regulations. A vital strategy in providing payment options globally.
Telecoin is on the way to solve trust, marketing, and compliance issues that have long held back crypto.
The Telcoin Wallet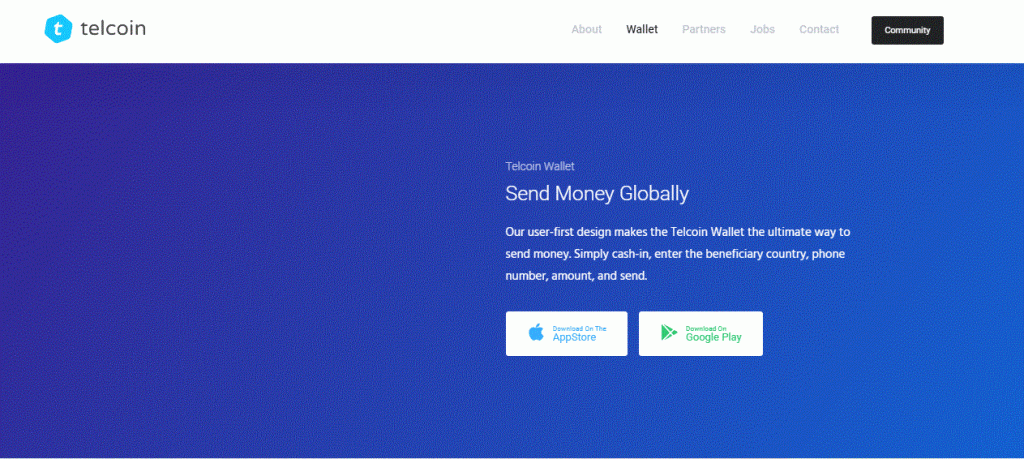 The Telcoin wallet is simple and accessible to all. Made for the target customer that isn't familiar with cryptocurrencies, private keys, and wallet addresses.
Users can create a wallet in a couple of simple steps. Unfortunately, it requires KYC identity verification. That might be the biggest turn-off for hard-core DeFi enthusiasts. But remember that Telcoin has to align with regulations and be accessible to all.
Once you open the wallet, the "Send Money." button is visible on the main page. The whole interface contains no complicated details that could distract the user.
Tokenomics
---
Telecoin does not charge any fee for sending money, but they charge a 0.5% transaction fee for conversions between TEL and mobile money.
There is a 0.5% fee for the sender when converting to TEL and another 0.5% receiver fee when converting from TEL to mobile money.
The goal is to keep transaction fees under 2%. In contrast, a traditional finance wire transfer could cost up to 7%.
TELcoin's distribution is the following:
50% operators' incentive
25% crowd sale investors
15% Telcom Team
5% liquidity fund
5% community incentive
The project has a fixed supply of 100,000,000,000 TEL. Currently, around 50% of the tokens (50,270,110,195 TEL) have been issued.
At the time of writing, the project has a market cap of around $1.3 billion, and it's the 63th biggest cryptocurrency.
Team
---


elecom has members and offices all around the world, in Los Angeles, Manila, and Singapore. Paul Neuner and Claude Eguienta founded the project. However, Claude later left it. Paul Neuner is today the founder and CEO of Telcoin.
Paul is no stranger to the technology and telecom sector. In 2006 he founded Mobius, a telecom fraud management solution that operates with more than 30 companies globally.
Other team members are on their Telecoin Linkedin page, and we also know the project has constantly been hiring over the last year. Unfortunately, there is no information about the team on their websites. That's not ideal, and does not look trustworthy or professional.
Market TEL price prediction 2022
---
Our prediction model sees a temporary switch to a bear market at the beginning of 2023 before we move onto another leg up in Q3 & Q4 of 2023.
My TEL price prediction
---
The TEL project aims high, and without hyping itself up too much, it works in creating a project for the long time horizon. Telcoin has already gathered around 30 collaborations. This includes a remittance corridor between the Philippines and Canada, that made the value soar.
Telcoin is arguably the most regulatory compliant crypto project on the market. Their CEO Paul Neuner even appeared in front of the Nebraska regulatory body. A law was then passed allowing Telcoin to apply to become a digital asset bank. And I can't even begin explaining how much of a big deal this is. Government favorability is essential for the adoption of Telcoin and crypto.
In terms of competition, there arguably isn't any. Many crypto projects aim to provide remittance services, but none have the legal compliance of Telcoin. The only "competitors" could be XLM and XRP, but they work differently than TEL. These projects would work with the banking sector. Telcoin, on the other hand, bypasses banks. All you need is a phone with a telecom provider.
If anything, competition comes from traditional finance companies such as Western Union. But as explained before, Telcoin beats them in all possible ways, from the fees to the speed.
Future larger corridors, such as the U.S. to Mexico, will likely get added in the future. This will again increase the value of the project and its token several times over.
Additionally, v3 of the Telcoin app is being rolled out, and it's amazing. More DeFi functionalities, additional price stability mechanisms when sending coins will be added, and a lot more.
That said, there is still a long way to go. A lot of regulatory approval still has to happen and, of course, the successful rollout of Ethereum 2.0. And to be fair, I would like to see more transparency explaining the updates and more disclosure about the team behind it.
But in conclusion, Telcoin is one fantastic project. If everything goes to plan, the sky's the limit with this project, and I'm even willing to invest in it myself.
But remember, TEL is a risky project. And this is not financial advice, everything written here is for educational purposes only. So always trade responsibly, and don't invest more than what you are willing to lose.
Telcoin price prediction 2025 – 2030 – 2040
Our prediction model sees TEL faltering in 2025:
$ 0.0024
Telcoin price in 2030 & 2040 could be close to zero as we don't see a bright future for it in the distant future.
Where to buy and how to store TEL
---
The best place to exchange TEL are:
Uniswap (buy and sell with ETH)
Kucoin (buy and sell with USDT, BTC, and ETH)
Bilaxy (buy and sell with ETH)
And the best places to store TEL are:
Trust Wallet
Telcoin Wallet
Read also our other predictions:

CaptainAltcoin's writers and guest post authors may or may not have a vested interest in any of the mentioned projects and businesses. None of the content on CaptainAltcoin is investment advice nor is it a replacement for advice from a certified financial planner. The views expressed in this article are those of the author and do not necessarily reflect the official policy or position of CaptainAltcoin.com