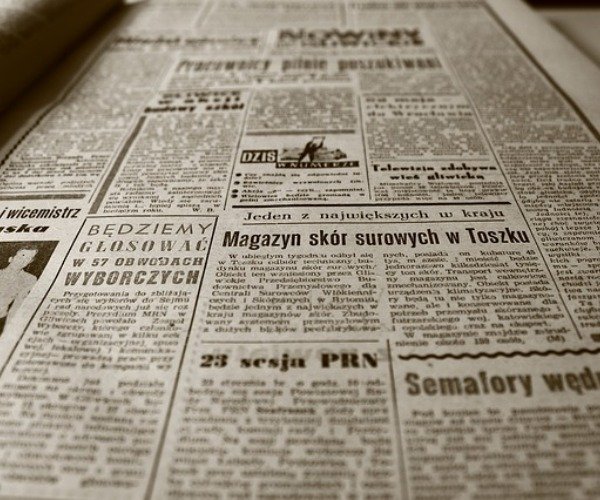 China lifting the Bitcoin ban is fake news
A couple of days ago we saw multiple reports come through claiming that China has lifted its infamous "Bitcoin ban".
The reports came out after Shenzhen Court of International Arbitration recognized Bitcoin as "a legal asset to be owned, transferred and utilized as a medium of payment for goods and services in China".
The issue itself was misunderstood by many people, as there was a general consensus that China outright banned every crypto related activity earlier this year when the ban was imposed.
This misunderstanding came to light after a court case was brought up before the abovementioned court, where the defendant (who owed significant amounts of cryptocurrency to the plaintiff) claimed that he is unable to return what he owes due to the ban which the Chinese government imposed on cryptocurrency trading. He even went on to suggest that the entire contract between him and the plaintiff is invalid due to this ban.
Shenzhen Court of International Arbitration rejected the defendant's notions and declared that exchanging cryptocurrency on a peer-to-peer level isn't forbidden. The actual ban was focused on Chinese financial institutions which are the ones that aren't allowed to get involved in crypto trading. People can send and receive BTC but the currency cannot be traded on exchanges, as those are forbidden from operating on the territory of China.
VeChain introduces its Digital Carbon Platform
Popular supply chain management cryptocurrency VeChain introduced the Digital Carbon platform to its fans and investors.
The platform is made in cooperation with DNV GL, BYD and other reputable enterprises and will look to prompt businesses and individuals to reduce carbon emissions in a sustainable and rewarding manner.
Originally presented during the ''DNV GL-VeChain Digital Carbon Ecosystem Experience Event'' held on November 7th, the platform utilizes smart contract technology provided by the VeChainThor Blockchain.
"The model of redeeming carbon credits is not new, but the reliability and transparency offered by the blockchain can let these companies, partners, and individuals trust the ecosystem as they join in together. This is a win-win cycle that both individuals and companies can be benefit from," said Tian Xinli, project manager at VeChain.
Activities such as driving electric vehicles, taking public transportation, using clean energy, etc. are behaviors that will be recorded by applications developed by various enterprise participants, and converted to carbon credits using smart contract defined and validated by DNV GL. Individuals then redeem the carbon credits to purchase or receive discounts on products and services offered by ecosystem services.
Funfair suffers from the same exploit that led to the Oyster Pearl hard fork?
Reddit user u/SketchingStories raised light on an audit report on Funfair, a project using the blockchain technology to deliver casino gaming to cryptocurrency owners and investors.
The user claims he found a "vulnerability" in the projects code which basically enables FunFair to both take users tokens from their wallets and mint infinite amounts of new tokens.
This feature enables a single wallet to control the entire blockchain, making FunFair very centralized and entirely not trustless, which should be one of the main features of a decentralized blockchain.
"Let me stress that this is all fixable, but right now FunFair is NOT trustless. You need to trust that a single wallet – we don't know who has this private key (does one person have it, or do multiple people of the company have access to it who can pull of this attack?) – does not do something funny and dump YOUR coins on Binance," the user explains his concerns. He further adds:
"Right now, your Fun funds are not safe! It only takes one person who has access to the owner account to pull an Oyster and steal all your FUN. Also realize that if you are playing in one of their casino's the funds you get from them are NOT final at this moment!"
FunFair team has responded to the accusations, claiming that the "vulnerability" is actually a feature which lets the project upgrade and add functionalities to their token, as well as address bugs and real vulnerabilities. The feature was public knowledge almost a year and a half back, they also claim, and accuse the user of spreading FUD. Whichever is true here, it's fair to say that FunFair investors have the right to have this issue brought to public scrutiny. You can follow the discussion here and here. The explanation by the team is plausible – you had to leave a "door" to the contract so you can improve the platform, otherwise you would be stuck with the current features and status for ever. Another question is if this is ethical and good moral practice, but that is what you get for funding projects with no product – you need to put a lot of trust in the people behind the project before, eventually, seeing the final trustless and working product.
Another exchange exit scam: PureBit bites the dust
New Korean exchange Pure Bit just pulled an exit scam, claiming 13,000ETH ($2.8 million) from its private sale investors in the process.
The project's Kakao (South Korean messaging app) channels are emptying and the exchange's website is down.
PureBit's founder's Kakao account flair currently simply says, "I'm sorry."
The exchange collected the aforementioned investment funds during a public sale of its native Pure Coin token and was supposed to go live by the end of the month.
A block explorer for the ICO's Ethereum wallet displays several in-bound transactions from investors beginning on November 4, 2018. On November 9, 2018, however, an initial 500 ether was transferred out, with the remaining 13,178 withdrawn 20 minutes later, writes Nasdaq. You can follow the discussion on this latest exit scam here.

CaptainAltcoin's writers and guest post authors may or may not have a vested interest in any of the mentioned projects and businesses. None of the content on CaptainAltcoin is investment advice nor is it a replacement for advice from a certified financial planner. The views expressed in this article are those of the author and do not necessarily reflect the official policy or position of CaptainAltcoin.com