IMPORTANT WARNINGS
---
Trying to deposit a non-supported token may result in the loss of tokens.
Send a small test amount first
Beware when choosing the network which you want to use for sending crypto
Withdrawing ETH from Crypto.com
---
Ethereum has become the main hub for most decentralized ecosystems. With it came the need to move ETH around wallets. Both Crypto.com and Trust Wallet have one of the most downloaded crypto mobile apps in the world. So we are going to see how we can move our ETH from Crypto.com to Trust Wallet.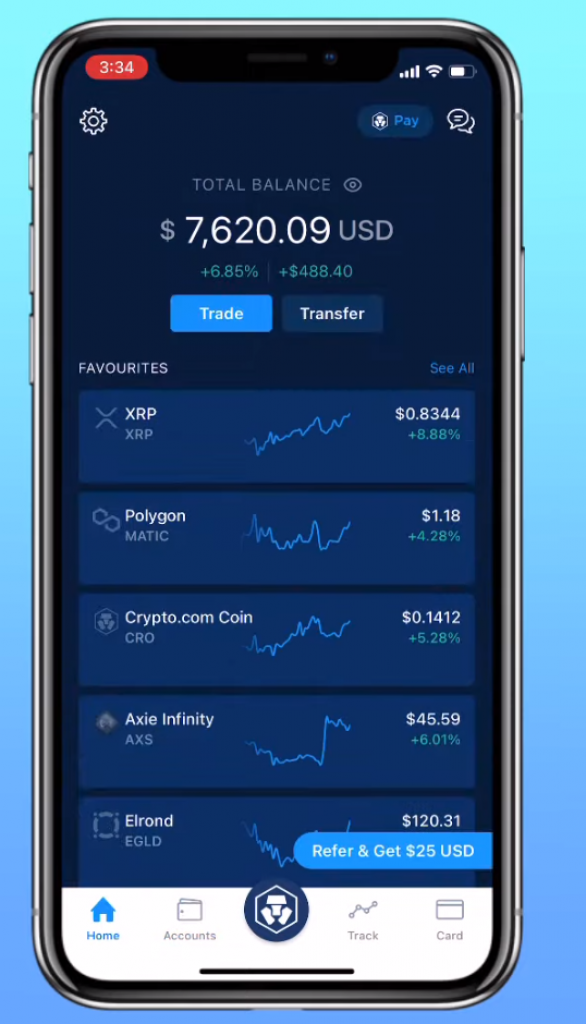 Open up your Crypto.com wallet on your phone to start. There you will see the transfer button. That is the button that will open up the option for withdrawal.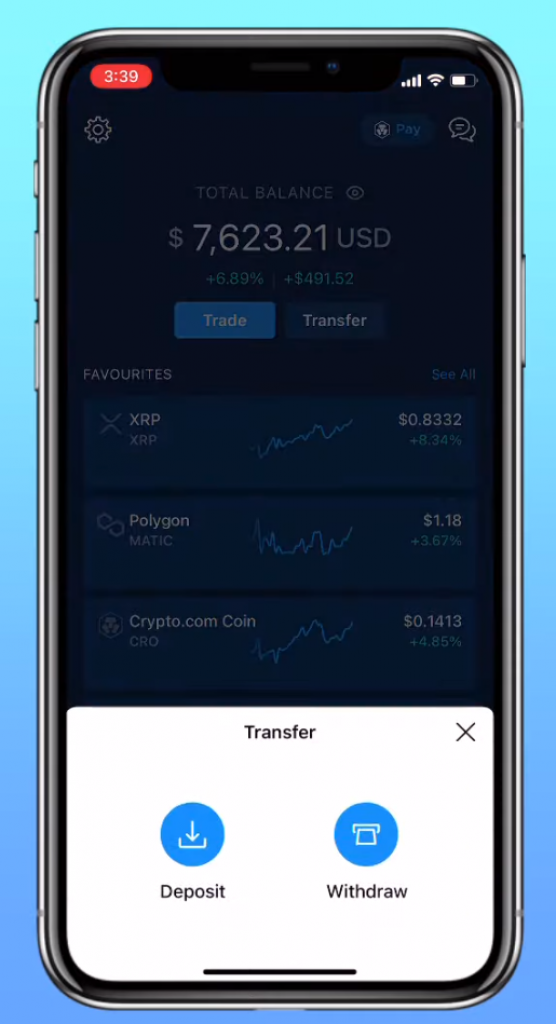 Here you will select withdraw. Because today we are transferring but that is the same thing as withdrawing from Crypto.com to move it somewhere else.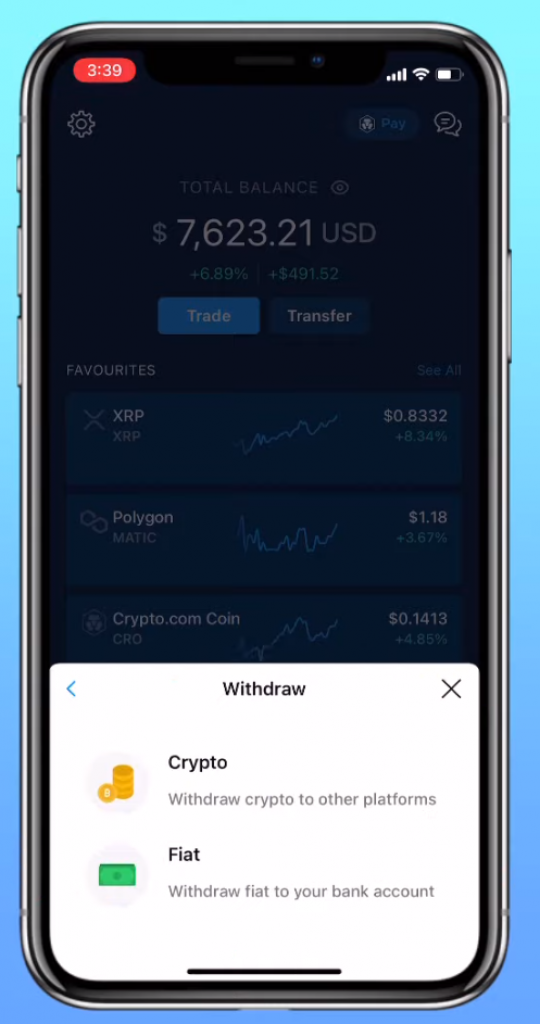 We are going to pick the "crypto" option. Because we are going to withdraw ETH from Crypto.com.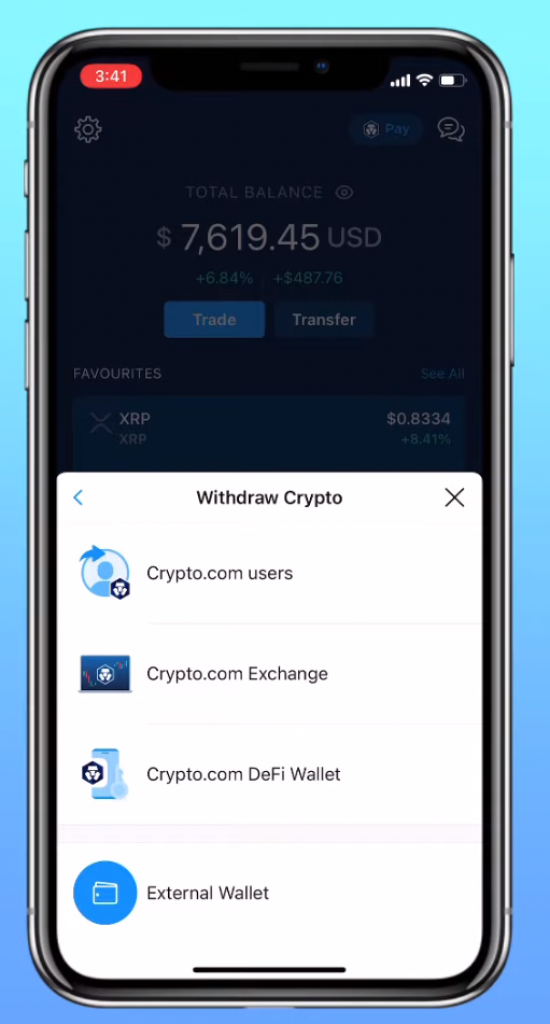 Since Trust Wallet is not affiliated with Crypto.com, the option we will pick is the external wallet.

After you click the external wallet, you will be faced with all the whitelisted addresses you had so far. If you haven't added your Trust Wallet so far, you will be asked to add that. Click on the + button in order to add it.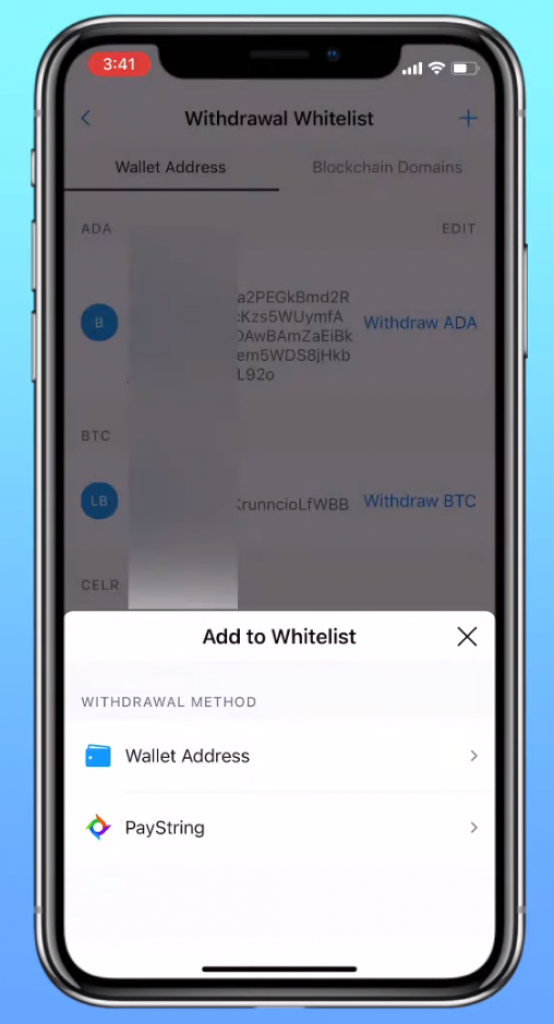 Pick the wallet address option in order to add your deposit address from the Trust Wallet account.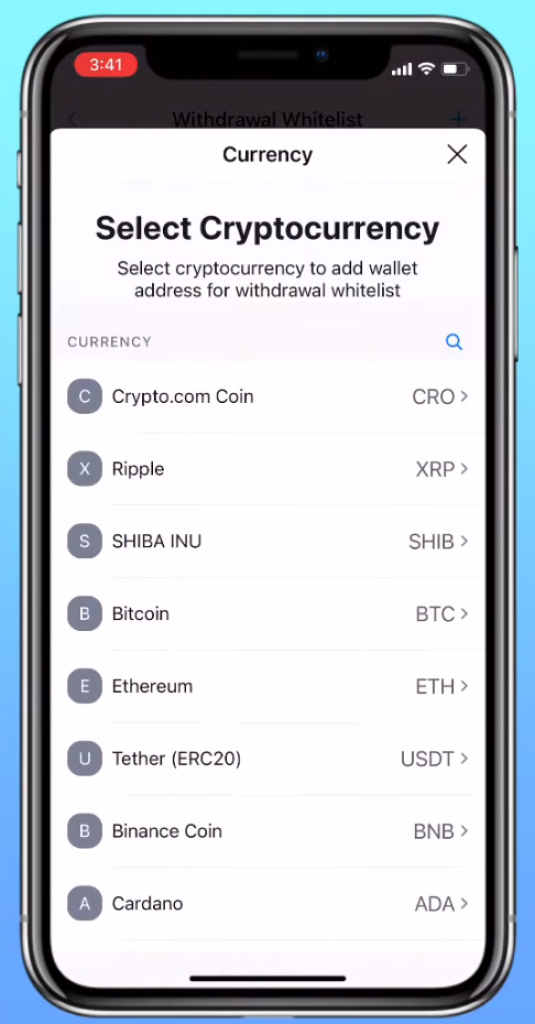 The last stage is to pick which coin the deposit address will belong to. Since you can't add one without knowing which address, otherwise it could go to any wrong blockchain and it will be lost. So pick the right ETH and network combination in order to make sure you receive your funds. Next up, go to Trust Wallet in order to get the deposit address.
Visit Crypto.com Now Visit Trust Wallet Now
Finding ETH deposit address in TrustWallet
---

In Trust Wallet you will see your homepage with the "receive" button. Pick that in order to get your deposit address.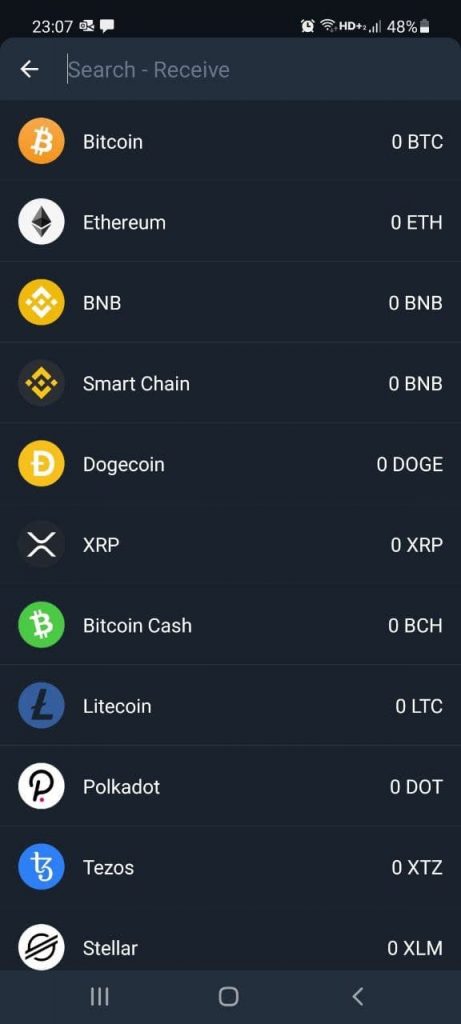 You will be redirected to the search coin list. Since we are dealing with ETH today, pick the ETH one in order to continue.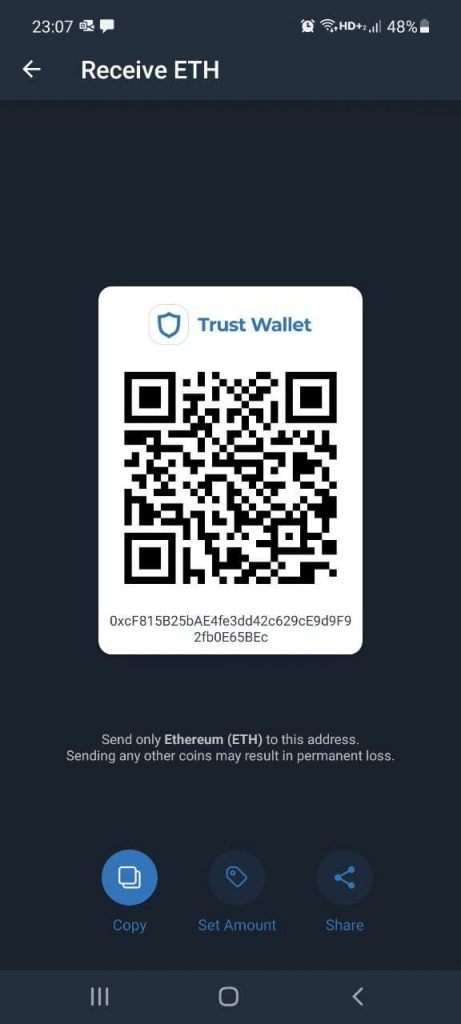 After you select your ETH coin from Trust Wallet, you will be shown the address you can deposit. It will have the traditional wallet address, and it will show the QR code as well. You can use both of them if you want. Go back to Crypto.com to finish adding this address to the whitelist.
Using our Trustwallet address to send from Crypto.com
---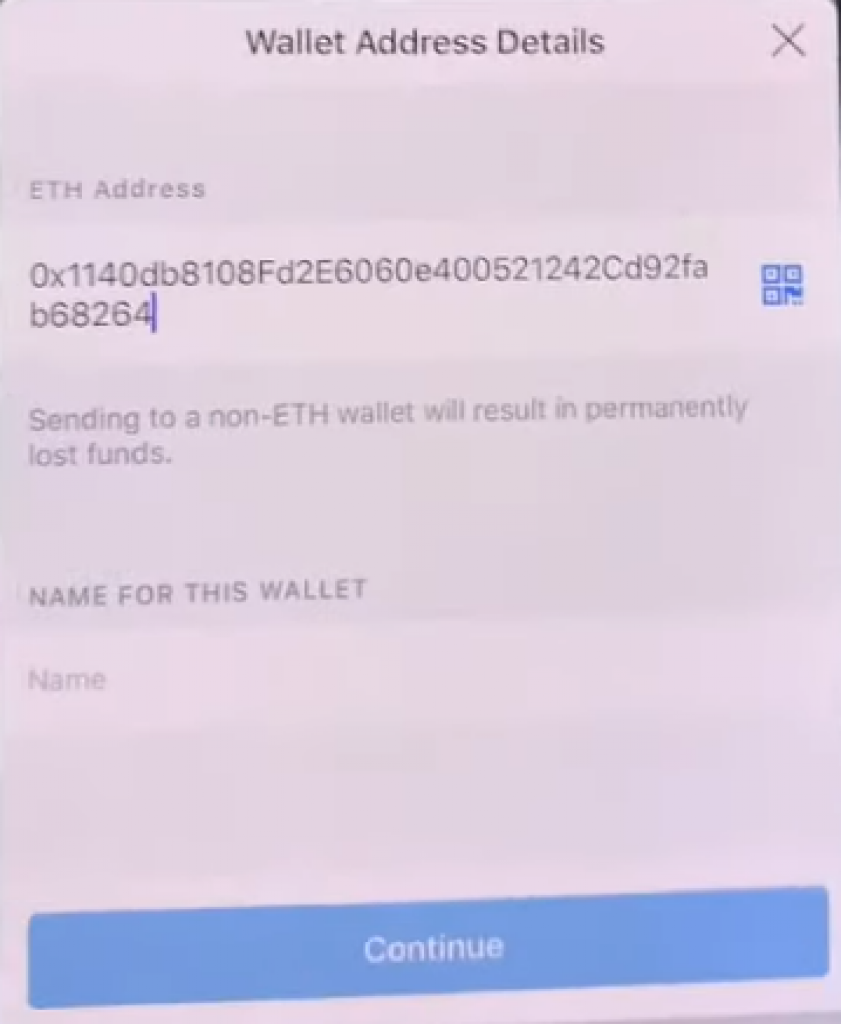 After you received your address, paste it to this form. You can also name it, something like "Trust Wallet" to remember which address this one belongs to, otherwise it will be just the address with no name.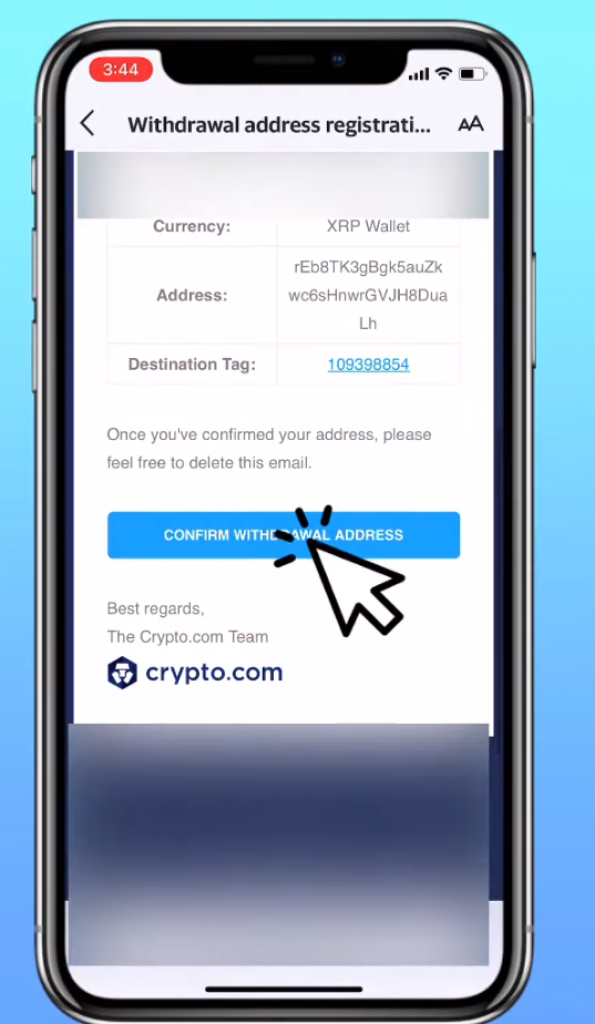 When you are done a confirmation page will show you each detail. Click on the confirm button to finish adding the Trust Wallet deposit address to your Crypto.com whitelist. If you already had it, you can skip all these stages and go directly to the next stage.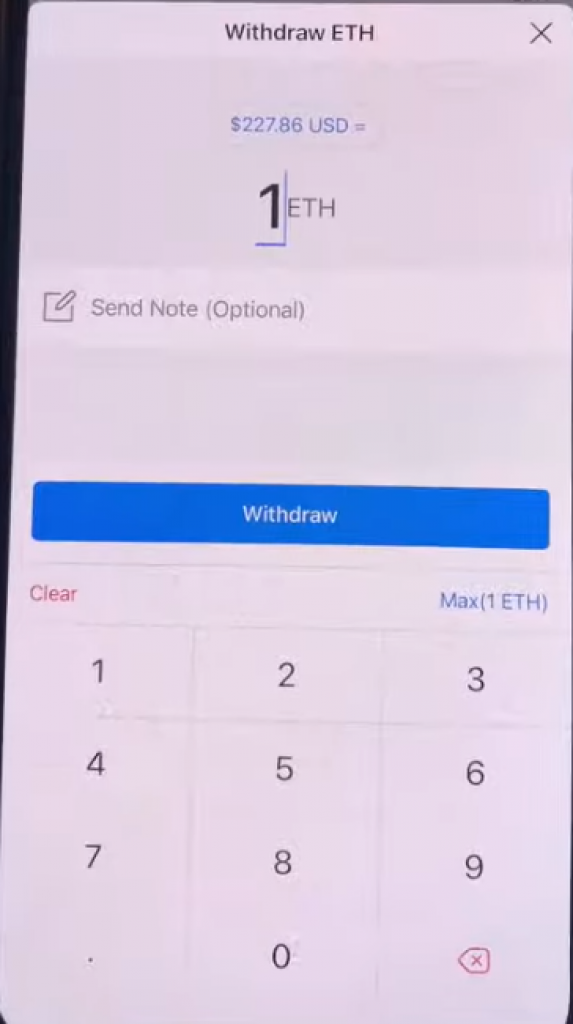 After the address is listed, you can pick it up from the whitelist and go to the next part. Here we will write down the amount of ETH we want to send. Enter the amount and click on the withdraw button. You can also click on the "max" amount if you want to send it all.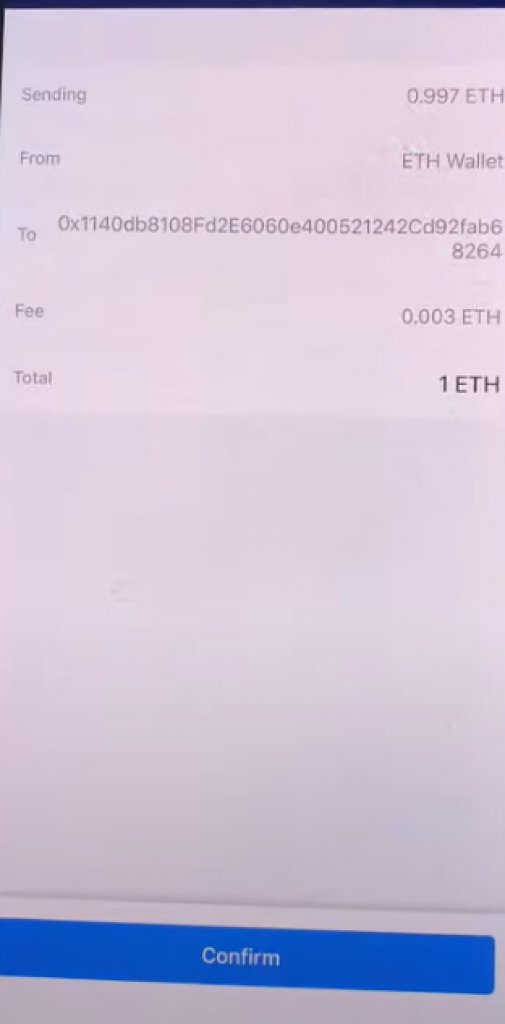 The last part is confirming all the details. You will see the address, the amount, the fee, and everything else, if all of them are correct then you are done. Click on the confirm button in order to finish the transfer.

With the transfer done, you will see a confirmation of the process being submitted. You will have to wait a bit before Crypto.com acknowledges it, and then you wait a bit more until Trust Wallet credits it.
Read also:
FAQs
---
How can I follow my transaction?
---
Between crypto.com and Trust Wallet, it should not be too slow. However, if you want to then you can use https://etherscan.io in order to follow it. Enter the address you sent to (your Trust Wallet deposit address) and you can watch if anything is coming or not. This is not a guaranteed way since you still have to wait for the apps to move it, but at least you can see what they are doing.
What is the transaction speed average?
---
ETH is not a slow coin, ERC-20 is slower than it used to be but it is not as slow as Bitcoin. Usually, it takes around 6 minutes for the transaction to finish. This means it is Crypto.com withdrawal speed + around 6 minutes + a few minutes only for Trust Wallet to show it on your account.

CaptainAltcoin's writers and guest post authors may or may not have a vested interest in any of the mentioned projects and businesses. None of the content on CaptainAltcoin is investment advice nor is it a replacement for advice from a certified financial planner. The views expressed in this article are those of the author and do not necessarily reflect the official policy or position of CaptainAltcoin.com