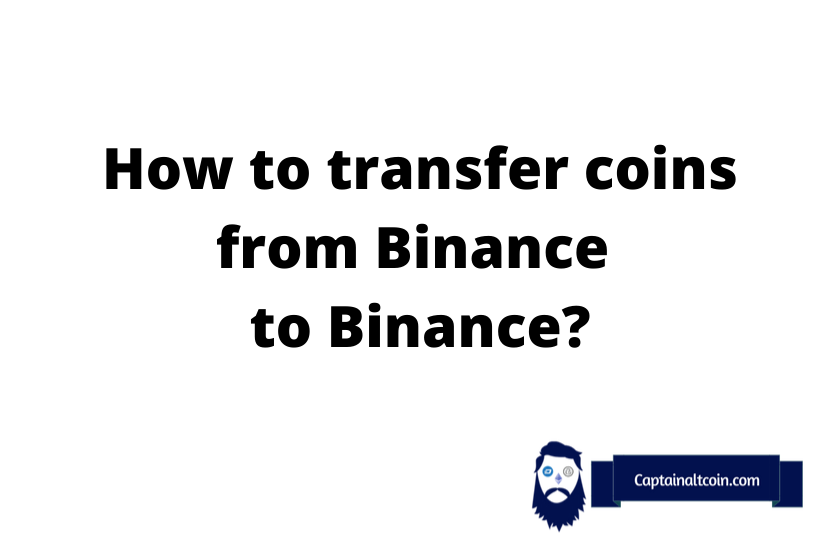 IMPORTANT WARNINGS
---
Trying to deposit a non-supported token may result in the loss of tokens.
Send a small test amount first
Beware when choosing the network which you want to use for sending crypto
How to do Binance to Binance Transfer
---
Have you wondered how many of your transactions from Binance ended up on other persons' Binance accounts? Well, now you know what to do and how to send from one Binance account to another. Today, we will be seeing how to transfer between two accounts. Let us start by logging into our own Binance account.


Here, we will be clicking on the wallet button, and then we are going to click the fiat and spot button from that drop-down menu.


After you reached your fiat and spot page, we will be clicking the withdraw button to start our transfer process.


Here, we will be selecting which coin we would like to transfer to another account. Click on the coin, and from the list that shows up, pick the coin you want to transfer.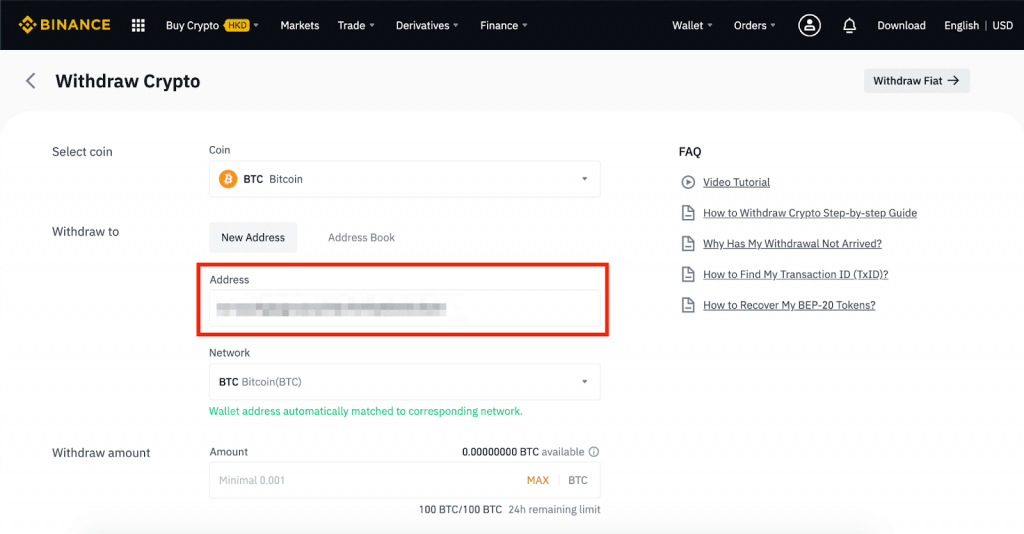 The next stop is the address. Since we are sending from our Binance account to another Binance account, we need to get the address from the other Binance account. If it is someone else's account, ask them to give you their address. If it is not, then open up the deposit section of Binance and see the address you need to send to. Copy it and then you need to paste it into this column.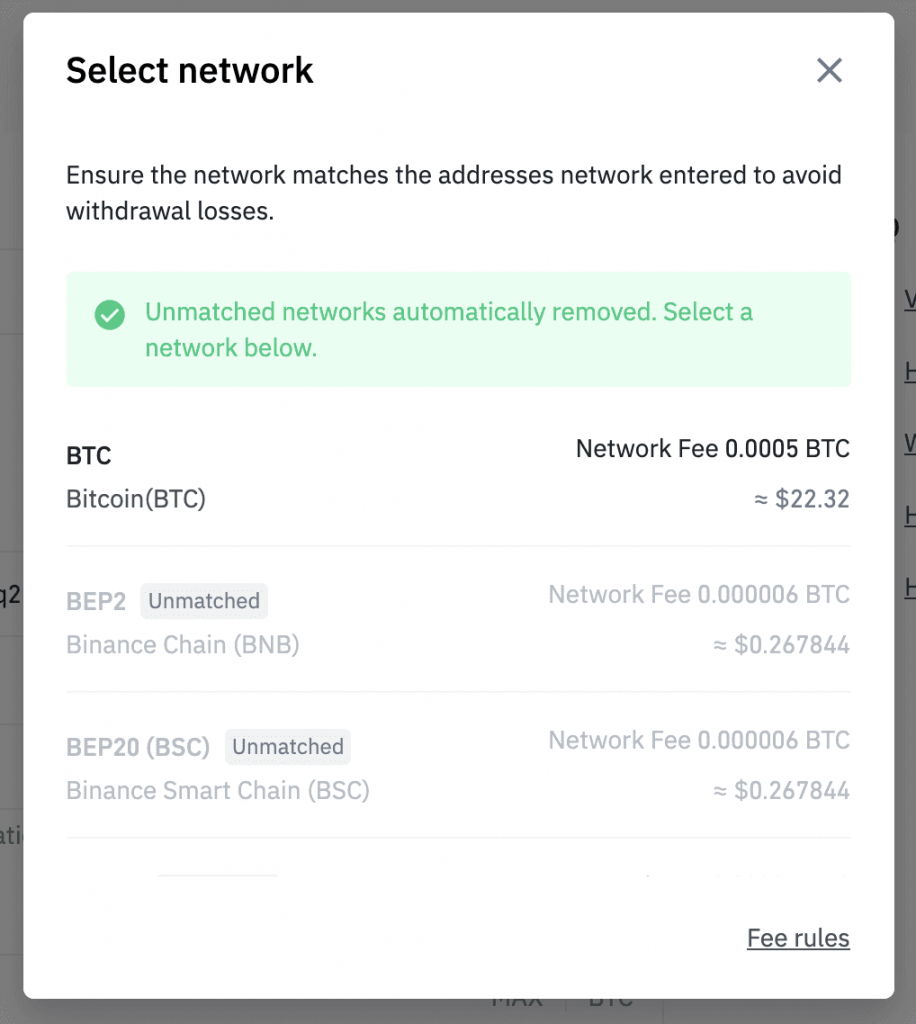 Picking the right network is crucially important. When you are done, click the network, which is very important because if you send to an address from a different network then all of your funds will be gone. Thankfully, Binance covers most of it and if you paste an address, it will show you which network it is. Nevertheless, double-check for clarity.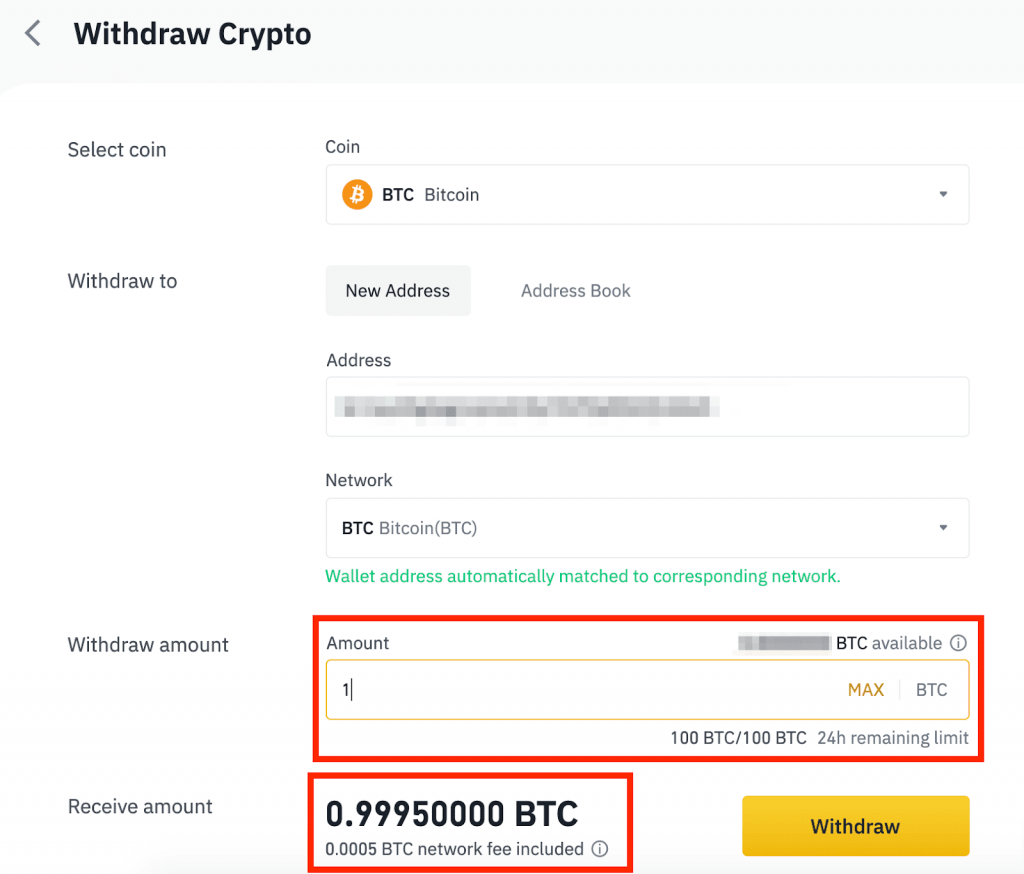 All you have to do now is enter the amount you want to send, and click withdraw button. Before we click the withdraw button, since we are doing something different than sending anywhere, we need to also check one more thing.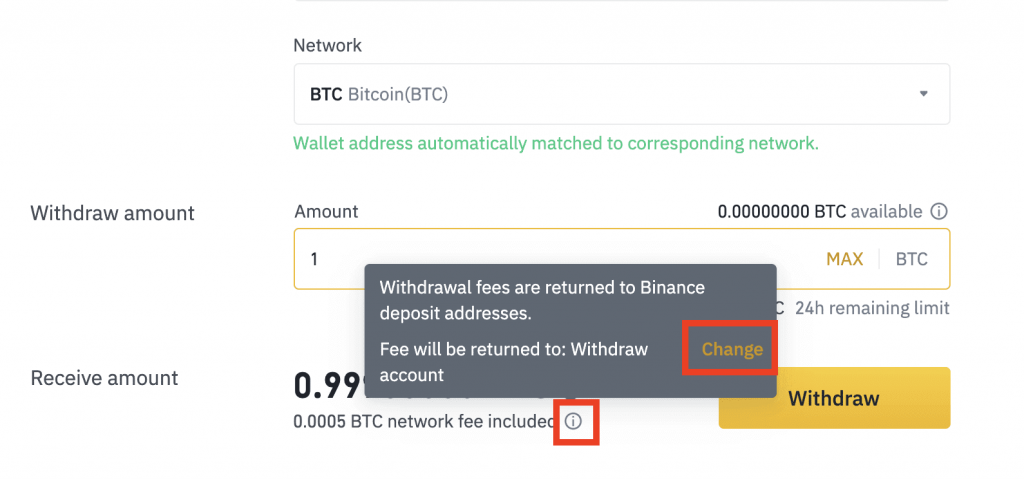 Here, near the fee structure, you will see an icon. Click on that icon and you will see how the fee will be moved if the transaction is to another Binance account. Click change to see the options.

When you select change, you will see there are two options. If you pick transfer through blockchain, then you will have to pay a transfer fee. However, if you pick the "use internal transfer" option, then it will not charge you any fee, and you will be easily and instantly sending your funds to another Binance account without paying anything.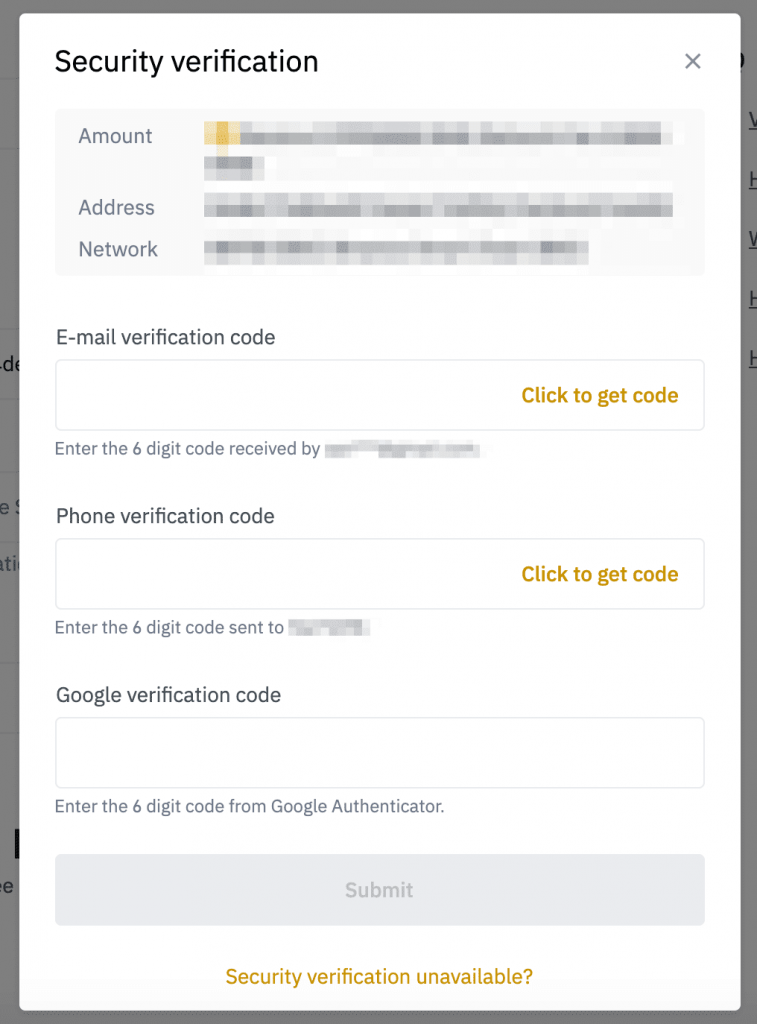 When you are done, you will be facing the confirmation and security page. Enter the codes you need to in here, and you will be verified. After you are verified, just click the submit button and you will be done. Your transfer will be on its way.

If you would like to follow your transaction, you could go to the transaction history. If it was an internal transfer then you wouldn't be able to see a txid because there won't be one. Since it is an internal one, transaction id from blockchain can't be taken from the network. This will confirm that it was an internal transfer, and not via blockchain.
FAQs
---
How long will the transfer take?
---
Binance to Binance transfers is near-instant. It will take less than a minute for them to be withdrawn from your account and credited to the receiver's account.
What is the fee charged for Binance to Binance transfers?
---
There are no fees charged when you are sending internal transfers within Binance. However as shown above in our article, you could select which method you would like to use. Also while using it, you could say that receiver will keep the fee if it is internal, or the sender could keep it. That way you could calculate how much you need to send easier as well.
Can I send any coin on any network between Binance accounts?
---
As long as Binance supports the coin, then you can send it between each other. Any coin listed and any network available will be open for transfer. Sometimes there are maintenance works on certain coins, and in that case, you may have to wait a bit longer. However, that is only temporary and every available coin is open for transfer between accounts.
Read also:

CaptainAltcoin's writers and guest post authors may or may not have a vested interest in any of the mentioned projects and businesses. None of the content on CaptainAltcoin is investment advice nor is it a replacement for advice from a certified financial planner. The views expressed in this article are those of the author and do not necessarily reflect the official policy or position of CaptainAltcoin.com