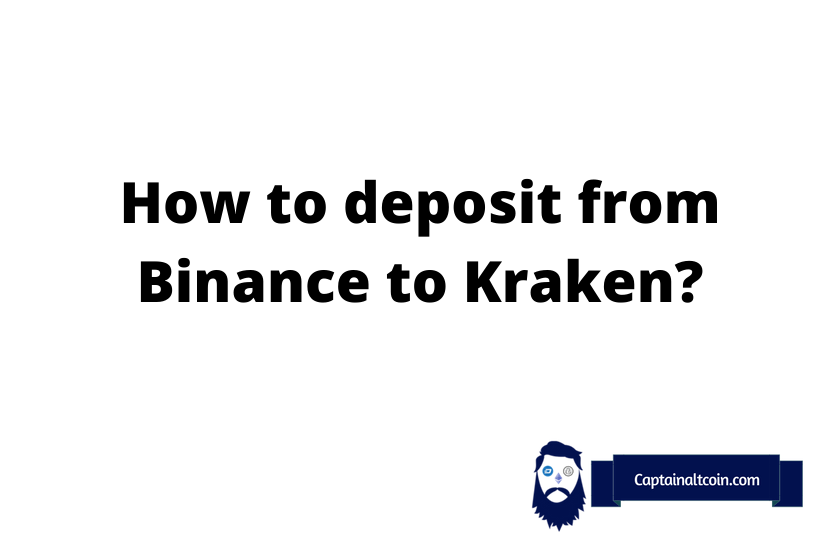 IMPORTANT WARNINGS
---
Trying to deposit a non-supported token may result in the loss of tokens.
Send a small test amount first
Beware when choosing the network which you want to use for sending crypto
How to Withdraw Cryptocurrency on Binance
---
In our series to show how we could move our cryptocurrency from one place to another, today we are going to talk about how to move our cryptos from Binance to Kraken.

First, we open up our Binance account. On the home page hover over the wallet section and click on the overview button to get redirected.


Here we will be seeing the general overview of our own account. Click on the withdraw button to start. As we all know the "transfer" will be basically withdrawing from Binance and depositing into Kraken.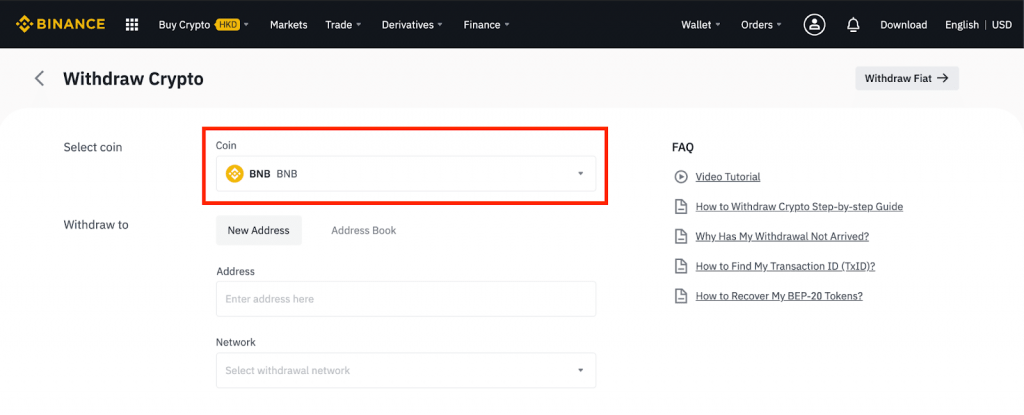 On this page, we will be picking the coin we want to transfer. Click on the coin name, whatever the default is, or use the one you see on the screen if that is the one you want to transfer.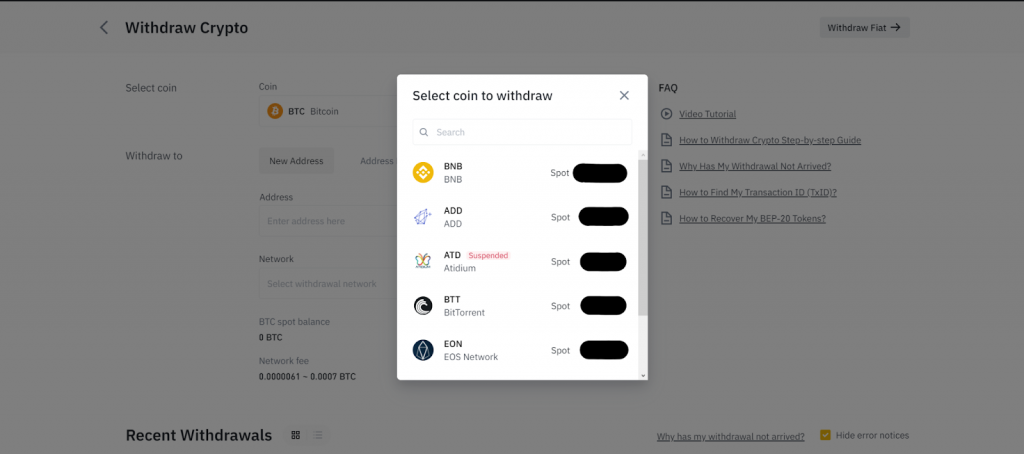 After you click the coin, a list will pop up. Here we can choose whichever coin we want to transfer. There are minimum withdrawal limits, so pick one that you have enough funds in order to be able to withdraw.

After the selection process is over, now we have to enter the address we want to withdraw to. Since we do not have our Kraken deposit address at this point, we could open up a new tab on our browser and go to Kraken.
Visit Binance Now Visit Kraken Now
Deposit address from Kraken
---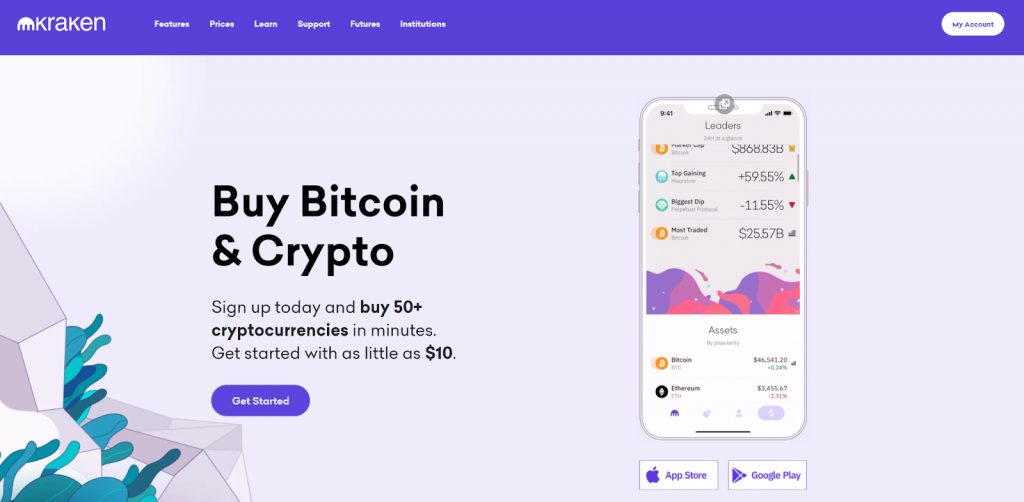 Kraken is a huge cryptocurrency exchange company with its own bank. However, it is quite easy to navigate through Kraken as well. Click on "my account" to start.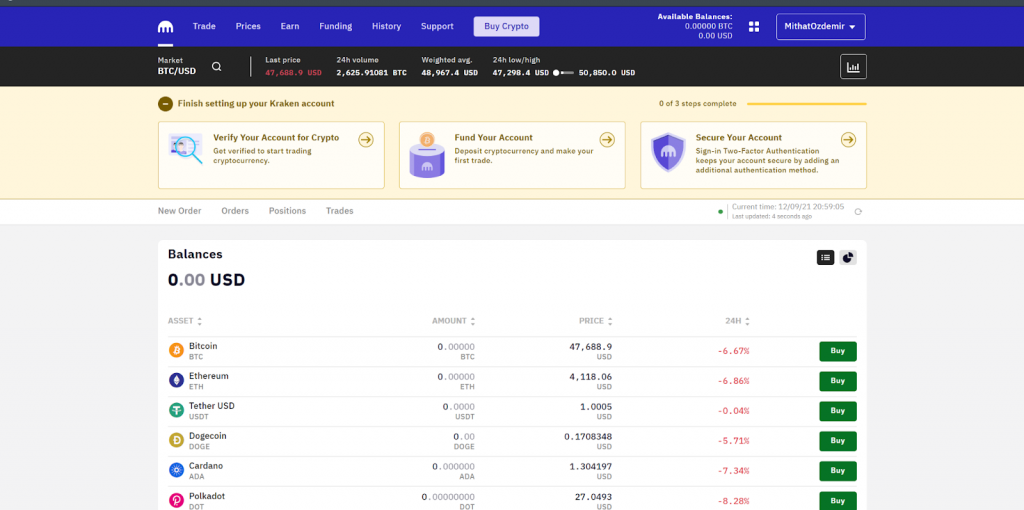 Here you can see your balance and a list of all the coins. Click on the "Funding" button to reach the deposit/withdrawal page.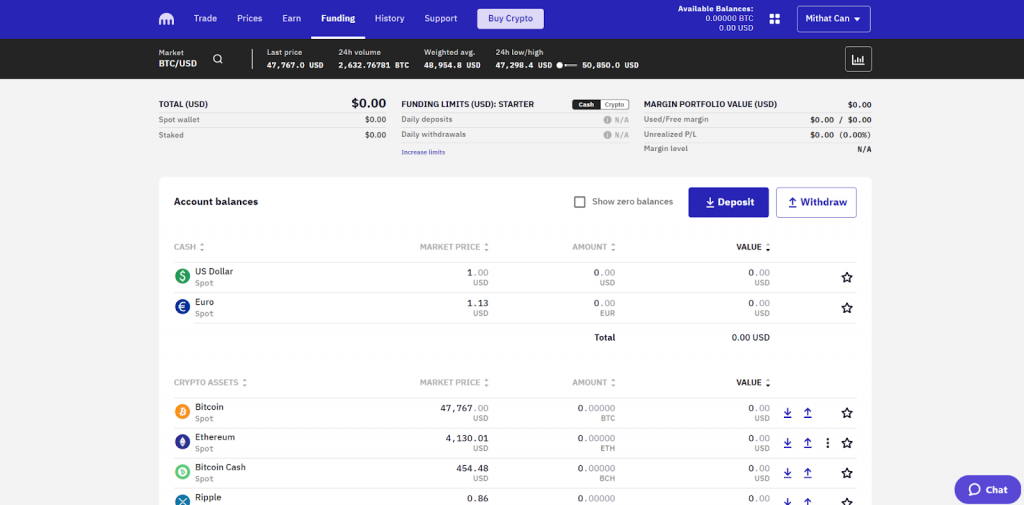 On this page, our job is with Deposit, if you ever want to withdraw anything you will also have to use the same page as well. Click on the Kraken-colored Deposit button to get the address.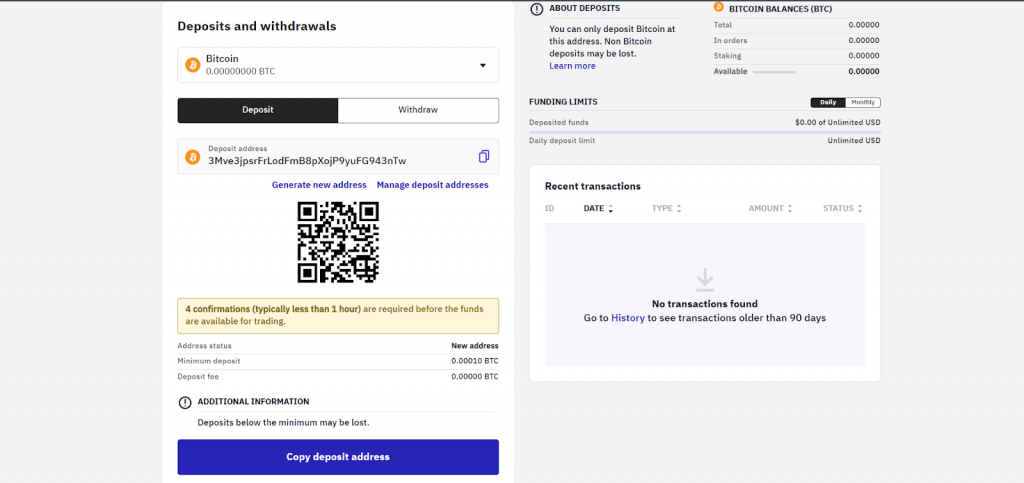 On this screen, you could see the deposit address. If you want to select a different coin, you could do so by clicking the coin you have selected and change to something else. Copy the address shown on this screen and we can go back to Binance.
Last stages of Binance withdrawal
---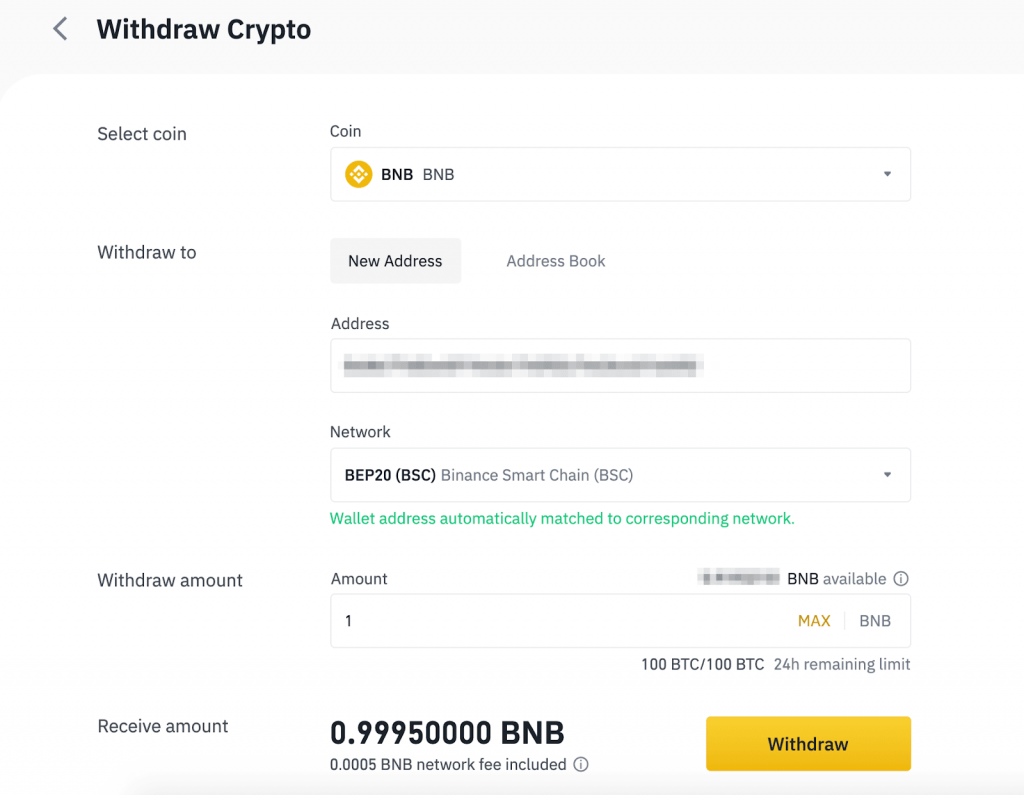 At the near ending stage, we can see almost fully filled the form of withdrawal. Here we will fill out the address that we just got from Kraken. We will also need to pick a network as well, which is a very crucial step for the transfer process. Checking both exchanges and seeing which network they provide is the key important aspect.
If they both offer the same cheap and fast solution then there is no reason why not to use it. Also, if you are only looking to move crypto and do not care which coin, picking a coin/network combo that is the cheapest and fastest would be a smart move. It could save you money to trade for a cheaper one and move instead of paying a high withdrawal fee.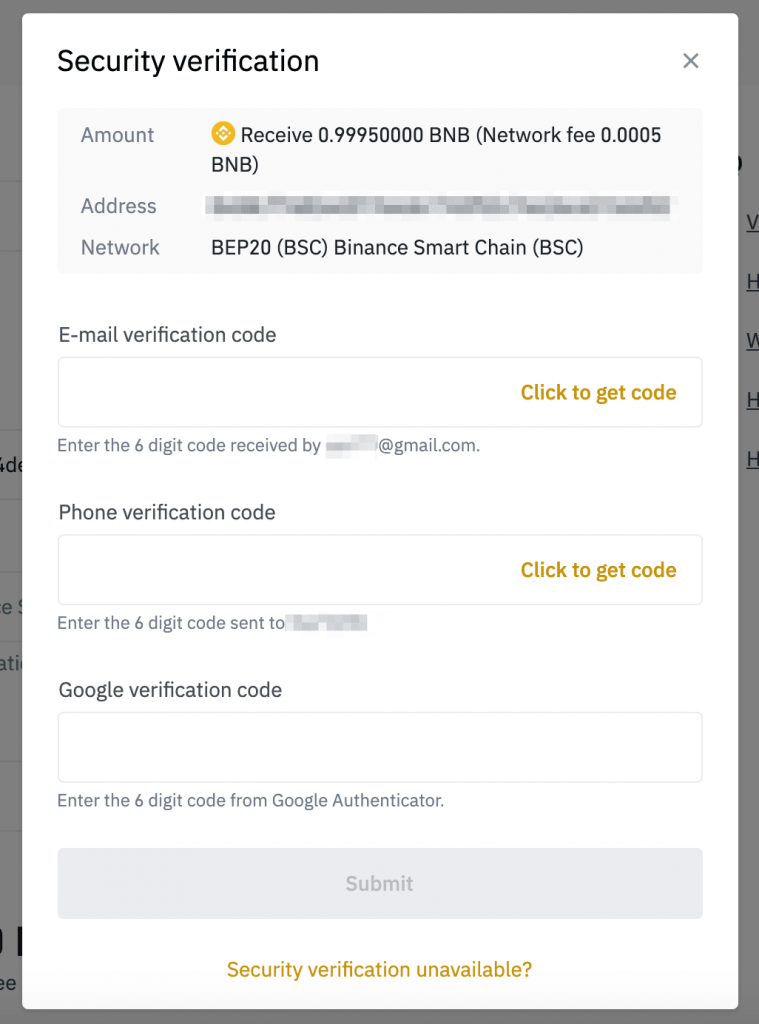 After you have done everything needed, you will see the confirmation page. Here we will fill out the security codes, get the email code by clicking on the "click to get code" button and then just fill out your 2FA. Binance takes security very seriously so you can feel safe with your funds there. Click on submit and you are fully done.
Read also:
FAQs
---
Where is My Crypto Deposit?
---
If you ever feel unsure about your transfer not being confirmed or sent and should have been after a while, you could always contact Binance. They have one of the highest quality support staff and you could get a response fairly quickly. However, more often than not all of the transactions will be done in under 30 minutes. The rule of thumb would be to wait at least an hour before you contact support.
How long does the transfer take?
---
Cryptocurrency transactions are always different from each other. Sending SOL from one exchange to another will not take the same amount of time as sending legacy network BTC and neither the cost will be the same. This is why selecting a coin and network combo that is cheap and available in both exchanges is so important.
Does Binance have crypto withdrawal fees?
---
Obviously, companies need to make money to sustain and profit. Binance makes profits from trading fee's however they also charge for withdrawal as well. If you want to learn more about the Binance fee structure, you can check their page.
Does Kraken have crypto deposit fees?
---
Kraken is much like every other exchange in this aspect and does not have any deposit fees.

CaptainAltcoin's writers and guest post authors may or may not have a vested interest in any of the mentioned projects and businesses. None of the content on CaptainAltcoin is investment advice nor is it a replacement for advice from a certified financial planner. The views expressed in this article are those of the author and do not necessarily reflect the official policy or position of CaptainAltcoin.com