Overview of Deribit
---
Deribit is fast growing a cryptocurrency options and derivative trading platform. Newer to the scene than most other cryptocurrency trading sites, it was founded in 2016 by ex-Amsterdam options trader, John Jansen. Since its inception, Deribit has proved itself to be a great exchange, priding itself on a few key values which keeps them a platform worth using.
The first is Integrity. Deribit ensures that they use some of the best security systems possible and have measures in place to make sure that all market users are treated fairly. They also incorporate a fair risk management system for their users.
The second feature is their Quality of Service. Deribit stand by the rule that in crypto, it is unacceptable to compromise quality of service, especially due to its constant and never-pausing nature. They are committed to providing a high-quality experience to their users. They accomplish these goals by constantly improving their measures to help their customers, such as reducing their wait times and facilitating more languages on the site.
The third value is Innovation. In an industry that is so young and constantly evolving, you can't sit still in crypto, this is why Deribit is committed to innovation and keeping their platform as relevant and inclusive of the space as ever.
Deribit also has a very helpful customer support network. They have a number of email addresses listed on their website which you can contact, all of which catering to different issues and queries. Along with a telegram channel where you can speak with them in a live-chat fashion.
You should remember to be careful when using Telegram as there is a large number of scammers on the platform, a warning for this is issues by Deribit themselves.
What are trading bots
---
A trading bot is a software program that utilises algorithms, patterns and artificial intelligence in order to make profit trading in a market. In the last few years, cryptocurrency trading bots have become increasingly popular due to the emotional and irrational nature of the cryptocurrency market. The market is like this due to the large amount of retail investors, and how infantile the market is.
There are numerous trading bots on the market, those of which have various levels of success. Many bots are created by professional traders to keep for themselves, as to not over saturate their strategy and keep their methods out of the public eye. On the other hand, some create bots with the intention of selling them on to the public for usage in the cryptocurrency market, these are the ones we are going to be discussing today.
3Commas Trading Bots
---
Overview and pricing
---


3Commas.io is a trading software that is Russian made, but is based in the European Union, in Estonia. The platform was created back in 2017 and has since become one of the most popular cryptocurrency trading bots out there. They feature an array of different technical features and functions which help you to make the best trades with your money.
3Commas.io has a range of different pricing strategies for you to choose from.
The first of which is the free package which is great for newcomers to the space looking to learn. This option gives you a few different bots to use for no cost at all, along with a Scalping trading terminal.
The next plan available is the Starter plan, it is only $14.50 per month and lets you have access to their paper trading functionalities, 5 accounts per exchange as opposed to only 1 in the free plan, and a few other automatic functions to assist your trading bots
The third plan available is the Advanced plan. This comes in at $24.50 per month and gives you access to another range of bots, along with the ability to create 10 accounts per exchange
Lastly, we have the Pro plan. This plan supplies you with unlimited accounts per exchange, unlimited use and access to all their bots on a range of different sections and strategies for you to take advantage of. This comes in at $49.50 a month.
Pros & cons
---
Pros
3Commas' Dollar Cost Averaging bots are a unique feature and is great for newbies entering the market
3Commas has a number of great bot templates for you to make use of and trade effectively.
Cons
Only supports a few major exchanges.
Haasbot
---
Overview and pricing
---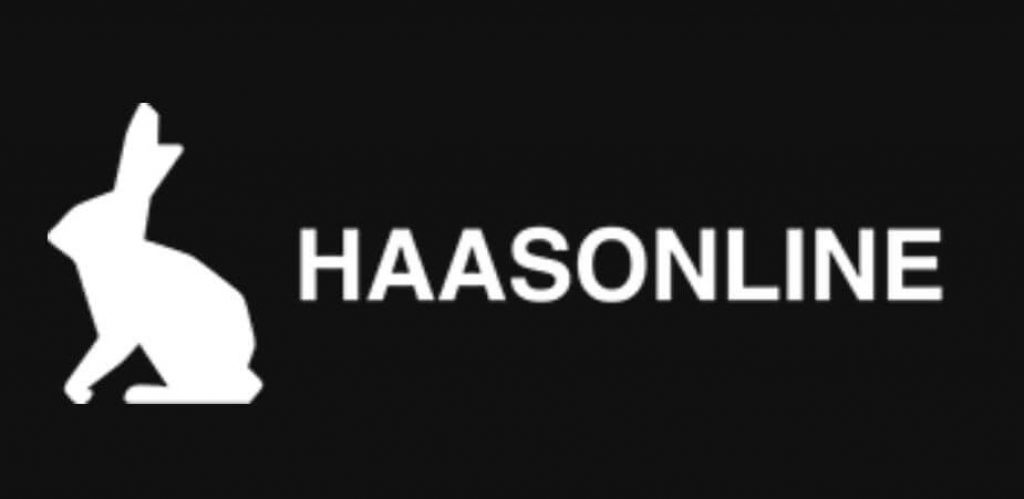 Haasbot is a provider of what they claim to be some of "The world's most advanced automated crypto trade bots", and it seems like they might not be too far from the truth here. Haasbot has been around for quite a while considering the infancy of the crypto bot trading market, being founded in 2014. They help you to customize your own trading signals and have a platform strong enough that it can facilitate even the most advanced strategies and algorithms. One of Haasbot's main features and truly a claim to fame is their HaasScript which they claim to be the world's most advanced crypto scripting language on the market, being constantly updated and featuring over 600 individual commands for the user to execute. All this along with their clean website, responsive customer service team and their great backtesting services make them a crypto bot to definitely take note of.
As much as Haasbot has incredible capabilities, the price tag does reflect this.
An interesting thing about Haasbot is that their pricing is not in a fiat currency, but in Bitcoin. This is a great instance of helping create a norm of buying goods and services with cryptocurrencies, which will only become more commonplace in the future. When purchasing Haasbot, the plans are available in timeframes of 3, 6 and 12 months.
The first plan available is the beginner plan, which is priced at 0.011 BTC annually (approx. $635 at the time of writing). This plan supplies you with 10 different trading bots, backtesting, paper trading, over 20 core indicators, 22 exchanges and much more! For a "Beginner" plan it may be pricey though it is certainly not lacking in capabilities.
Secondly, we have the "Simple" plan, priced at 0.02 Bitcoin (approx. $1155 at the time of writing). This gives you access to more trading bots, indicators, a visual editor and more.
Lastly, we have the "Advanced Plan" this is the highest priced plan at Haasbot coming in at 0.033 BTC (approx. $1900 at the time of writing). This plan has a huge range of functions for the trader to make use of including a huge range of trading bots, insurances, safeties, indicators and exchanges. This plan also features a free developed license.
Pros & cons
---
Pros
Very user-friendly interface.
Fully customisable trading strategies
Responsive customer service.
View others who can provide their own trading signals
Cons
Customer service has no phone/live chat option
The system may appear confusing to beginners
Read also:
Coinrule
---
Overview and pricing
---


Coinrule describes itself as a "smart assistant" for trading cryptocurrency. This automated trading platform was founded in 2017, with its headquarters based in London. Coinrule boasts military grade encryption, used to keep their users and their coins safe, along with this they state that their bot is at a standard necessary to compete with the advanced algorithmic strategies employed by hedge funds and other professional, highly successful entities. They have over 150 different trading strategies for you to choose from, and in the unlikely case that none of these suit your needs, you can customise your own on their platform.
Coinrule have 4 different pricing plans available to their users. The first of these is simply the "Starter" plan, this is free for all users. The plan gives you access to a total of 4 different "rules" which can be employed in your trading strategies, furthermore they offer 7 template strategies. With this plan you are allowed to use only one exchange through their platform.
The second tier available is the "Hobbyist" at $30 per month. With this plan you have access to 14 different rules, 40 template strategies, new leverage strategies and indicators. The tier also opens you a new Trader community, where you can speak to other traders and better inform yourself about trading and the market as a whole. Sadly though, this plan only offers you the ability to connect to 2 different exchanges.
Penultimately, we have the "Trader" package which comes in a cent shy of $60 per month. This plan features 30 rules, unlimited trading strategies, leverage strategies and advanced operators and indicators. The most impressive thing about the "Trader" package is the one-to-one sessions that it offers, this is regular training from a professional trader on their site who will help you further your skills in the cryptocurrency space.
The final package available to Coinrule customers is the Pro option. This features a huge amount of features though this is expected due to the large price tag of $449.99 per month. You are supplied with 100 rules, unlimited templates and exchanges, a dedicated server, ultra-fast execution and more. This is by far the best program available on Coinrule. Though despite its great usability and functions, it is hard to say that it justifies the crazy price tag. That's up for you to decide.
Pros & cons
---
Pros
The interface is very beginner friendly
More than 150 different trading templates, pertaining to different strategies
Great customer service, including a live chat
Cons
It is hard to find a complaint about Coinrule's services, though more detailed data on a strategy's performance would be an improvement to the program.
The "Pro" plan is very expensive, and may be too expensive for most users.

CaptainAltcoin's writers and guest post authors may or may not have a vested interest in any of the mentioned projects and businesses. None of the content on CaptainAltcoin is investment advice nor is it a replacement for advice from a certified financial planner. The views expressed in this article are those of the author and do not necessarily reflect the official policy or position of CaptainAltcoin.com