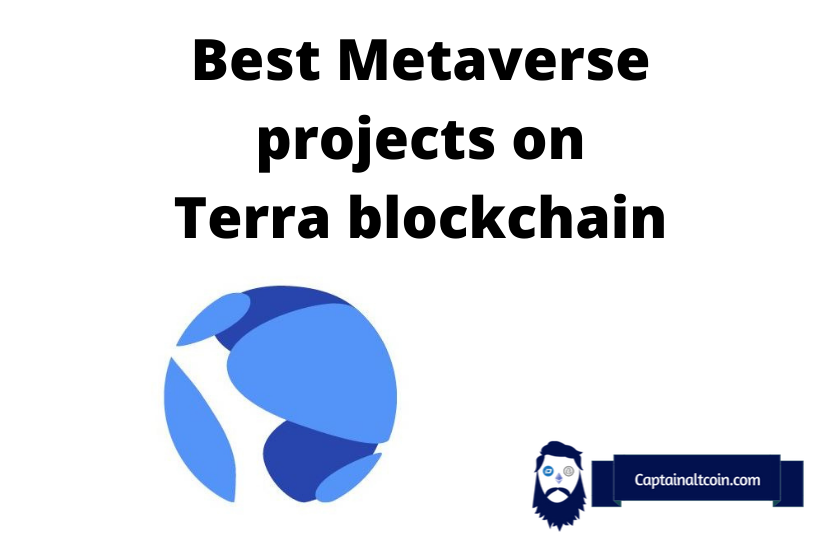 Recently, metaverse has become a center of attraction among crypto investors and video game players. This is primarily because of its structure.
Metaverse is a 3D virtual world where players represented by "Avatars' interact, buy, sell and construct experiences similar to the real world. You can experience the metaverse on your computer, virtual reality headset (VR), or smartphone. Digital transactions within the metaverse are conducted using metaverse tokens.
Terra is an open-source Blockchain that creates algorithmic stablecoins pegged against fiat volatility and inflation. The Terra Blockchain allows you to exchange, trade, spend and save stablecoins on it. The Terra Blockchain's native token is Luna.
Now that we have an idea of the Metaverse and the Terra blockchain, this article will highlight the best metaverse projects available on the Terra blockchain.
THE TOP FIVE
---
TERRAWORLD
---


A gamified metaverse that is built on the Terra ecosystem, where users can create individual characters (Avatars) and use them to perform various tasks within the Terraworld metaverse. Each user account is linked to a Terra wallet, which mints NFT tokens.
Aside from being a gamified universe, it allows users to chat with each other using an in-app chatbox. Each user is represented by their Avatar, which makes them anonymous and makes it easier to keep personal information private.
Through the chat box community, projects like airdrops events and sponsorship can easily be arranged. For example, users can create mini-games, like ladder games and other interactive games, with prizes attached to them and this will engage other users.
The native token of the Terraworld metaverse is the (TWD) Terra world token, a utility token that is used for various transactions like Payroll contracts, NFT sales, and office functions within the metaverse.
DRAGONSB
---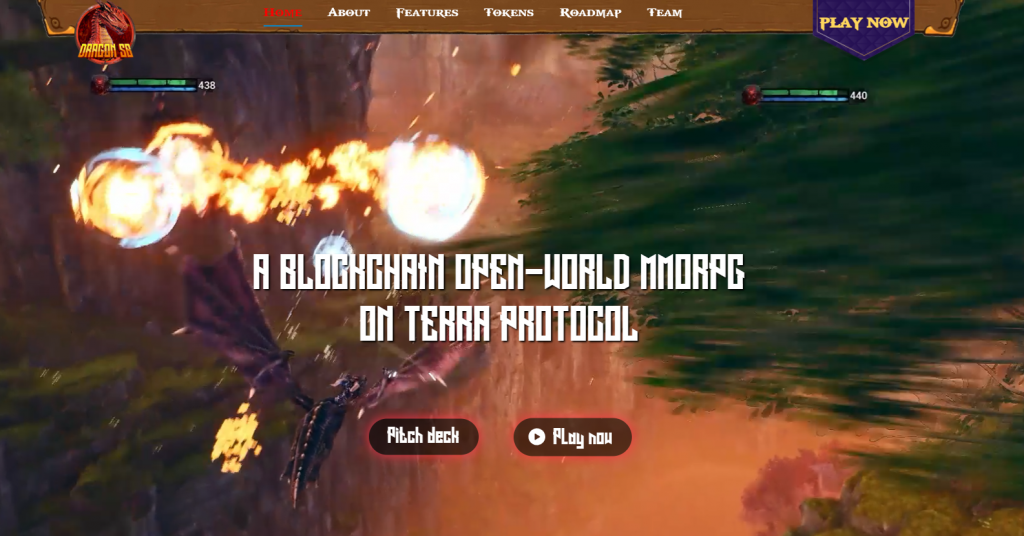 The first metaverse massively multiplayer online role-playing game (MMORPG) was built on the Terra protocol. Based on the Binance Smart Chain, the game allows players to control war dragons, engage in thrilling adventure and discover a whole new world – the world of dragons!
During their adventure, the players engage in fierce battles, killing vicious beasts endowed with magical abilities. Which will, in turn, earn them SB and NFTs.
In addition, players can transfer in-game NFTs out of the game thus making trading, staking, and farming for SB possible which boosts the increase in earnings.
There are 3 major ways to earn SB and NFTs in DragonSB, and they are :
PVP: players engage each other in battle in either 1:1, 2:2, or 3:3. Before the beginning of each battle, each player will wager a certain amount of SB as a bet and select a dragon to use for the battle. The winning team or player gets the prize.
Missions: players can perform daily tasks to win rewards.
Free to earn: by simply playing, players earn SB Tokens and NFTs which can be used for staking and farming, creating passive income for players.
ASTROHOUNDS
---

A metaverse experience that combines AR (augmented reality) and VR(virtual reality) into the world of NFT gaming with powerful 3D graphics.
It is a hybrid network of immersive gameplay with asset ownership and real financial rewards. This breakthrough is possible only through the help of the third generation of internet services for websites and applications (web 3.0).
The combination of VR (virtual reality) and blockchain gaming is not common in the crypto world, paving the way for a unique form of entertainment with transparency.
Virtual reality will be integrated shortly after launch and will serve as a mechanism for players to create their own pets and utilize them as NFT in the AstroHound metaverse.
LUNAVERSE
---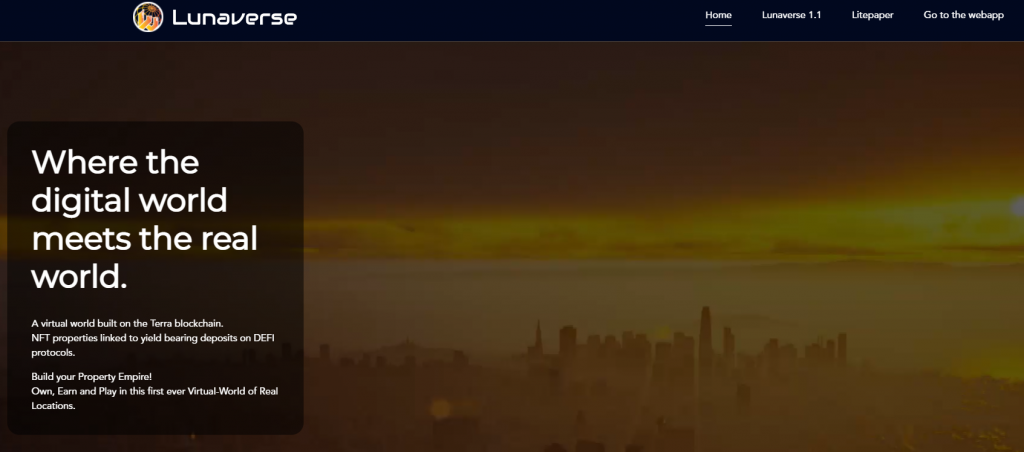 An exact replica of the real world with 3D model cities It was built on the Terra Blockchain with NFT properties linked to yield gains on the Defi protocols.
It is believed that the Lunaverse will encompass seven square miles of San Francisco, where the lunaverse economy will be founded. Players may experience travel adventures to cities within the lunaverse. There are also mining and secret scouting missions.
The Luna verse began its journey In August 2021 with the completion of Luna verse 1.0. Between Dec 2021 and Feb 2022, the company will launch lunaverse 1.1, while the second to the third quarter of 2022 will focus on Lunaverse 1.2 and NFTs linked to yield-bearing protocols. The fourth quarter of 2022 will see the creation of Lunaverse 2.0 and Lunaverse game 1.0. Finally, in 2023 Lunaverse game version 2.1 will be launched, completing the circle.
TERRAFLOKI
---

Terrafloki is a play-to-earn metaverse where players earn points through Terrafloki NFTs and subscriptions. It is an intuitive decentralized exchange for trading, staking, and providing liquidity. Users can stake the native token of Terrafloki ($Tfloki) to farm for Terrafloki tickets. These tickets, when accumulated in large quantities, can be exchanged for Terrafloki NFTs at a 1:1 ratio
Terrafloki NFTs will provide in-game income for users who own them. You can trade them within the Terrafloki market.
One of the biggest challenges in creating Terrafloki was the Terrafloki DEX(decentralized exchange). A separate DEX was required to implement key features such as zero fees purchases as well as a deflationary mechanism. Doing so enabled the Terrafloki team to bypass the fees charged by third-party exchanges.
Read also:
CONCLUSION
---
In this article, we have discussed in detail 5 metaverse projects on Terraluna which are
Terraworld: A gamified metaverse built on terra Blockchain where players are represented by (Avatars) individual characters that are built by each player.
DragonSb: A massively multiplayer online role-playing game (MMORPG) where a player goes on an adventure to kill magical beasts and this earns them SB and NFTs
AstroHounds: A metaverse that combines VR (virtual reality) with Blockchain gaming to form an uncommon mode of entertainment.
Lunaverse: A 3D replica of the existing world with model cities. Players can travel to different cities, go on secret scout missions with special mining activities.
Terrafloki: A play to earn metaverse where users using characters and planets can trade, stake and provide liquidity.

CaptainAltcoin's writers and guest post authors may or may not have a vested interest in any of the mentioned projects and businesses. None of the content on CaptainAltcoin is investment advice nor is it a replacement for advice from a certified financial planner. The views expressed in this article are those of the author and do not necessarily reflect the official policy or position of CaptainAltcoin.com