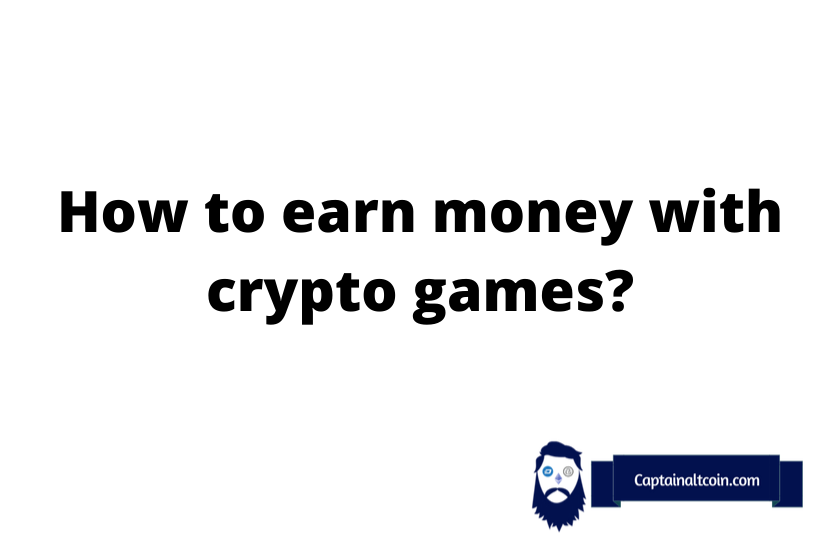 A cryptocurrency is a digital currency that enables anyone to send and receive money virtually without relying on any central authority. They only exist online, and cryptography is secure, which makes it hard to forge. With crypto, you can conduct any transaction without anyone monitoring your activity. Crypto can also be used to perform various activities online, including some exciting activities like gaming, called crypto gaming.
What is crypto gaming?
---
Crypto gaming is a gaming type that is developed on crypto technologies. Unlike traditional games, which are centralized and won't allow their users to use all the items or experience gained in other games, crypto games allow all their users to do so, using their rewards and items acquired across different crypto gaming platforms in the game. They can also sell the game tokens for other cryptocurrencies, which are then converted into real money via exchanges.
Crypto games are generally more enjoyable and safer than traditional games because they give users a more personalized experience and help guard against fraud and scams. Also, players are free to make decisions without being interrupted by a middleman. Lastly, the concept of a gaming metaverse allows players from all over the world to play together without having to reveal their identity and personal information.
How does crypto gaming work?
---
Unlike traditional gaming and development, where the developer owns all the digital assets in the game, crypto gaming allows its user to have full ownership of all the digital items acquired during the game. Also, users will be able to trade their assets or even sell them and convert them to actual money. Whenever users want to send each other cryptocurrency units, they send them to their respective digital wallets.
Crypto gaming is also decentralized. That is, all the connected devices have equal information and equal power. The technology behind blockchain can be implemented in two ways. The developers can use blockchain to develop the entire game or simply use it for the game currency.
A blockchain is a distributed ledger where each interaction within the game is verified and recorded as a new block. Second, game assets can be created with non-fungible tokens (NFTs), making it easier for digital items to be owned and sold.
How do users make money from crypto gaming?
---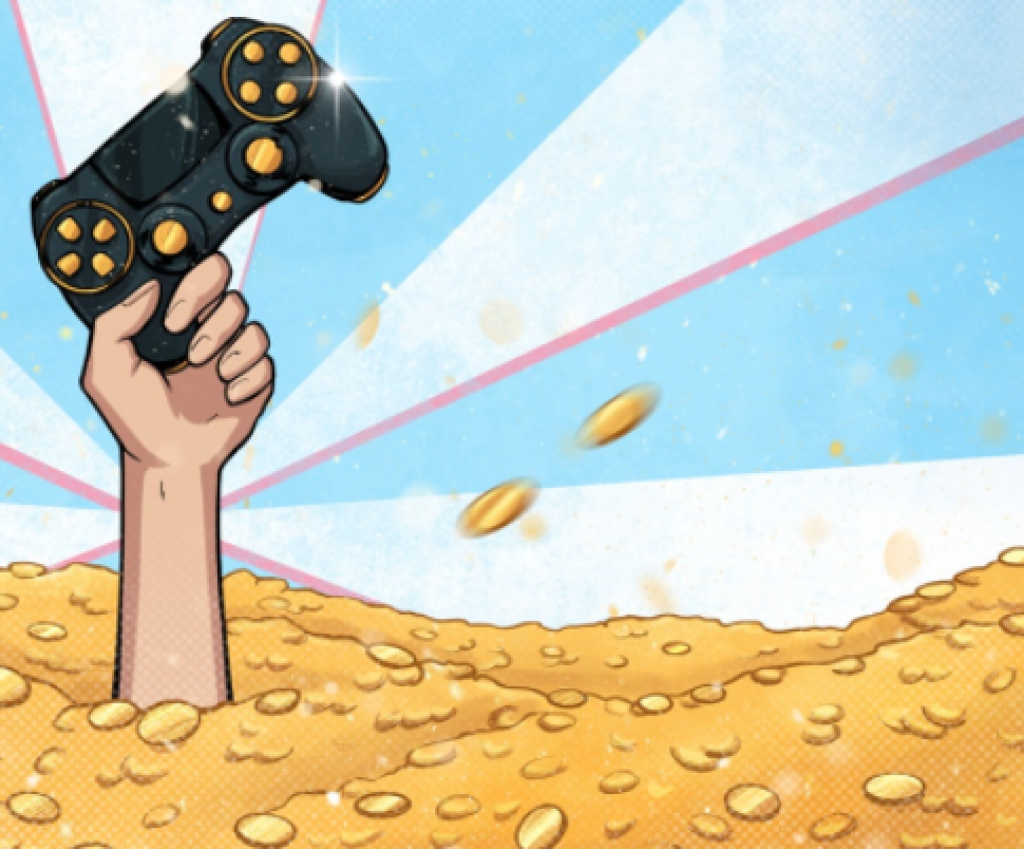 Crypto gaming is a decentralized system that allows players to have full ownership of their in-game assets like weapons, gold bars, avatars, costumes, and plots of land, which they can be able to convert to real-world money to accumulate these items through gameplay. Players also use crypto to purchase characters to level up then sell them at a higher price.
Most crypto games also use a play-to-earn model, where players can earn crypto as a reward by dedicating time to level up, completing quests and challenges, and improving their characters. They also generate revenue on their land that other gamers pay to use or by matching against others in tournaments.
👉 In addition to crypto gaming, investing in the token of the platform is another way to make money. Data shows that, from the first half of 2021, crypto gaming businesses raised $476 million. With sales totaling $2.5 billion, Axie Infinity has been one of the most successful games in this segment.
1.8 million people are currently playing the Ethereum-based game each day. Gaming coins can have serious growth potential since they are a new industry. Some crypto games also include the form of staking, where players can lock away specific tokens to earn annual interest, and other rewards are used to buy additional in-game items.
How to start crypto gaming?
---
Set up a wallet
---
The first thing a player should do is to set up a cryptocurrency wallet. This will allow the player to store their digital currency and NFTs and enable them to make transactions. With the wallet, they will send/receive digital currency from/to other players.
A player's wallet will differ based on the blockchain used to build the game. For example, for any crypto game made on the Ethereum network, players can use MataMask, an Ethereum based cryptocurrency wallet service.
Find a game you want to play
---
To find a suitable crypto game to play, you have to understand how the Play-To-Earn game works, and then you can start looking for the one that works best for you. To get the most out of your experience, you should first understand how the rewards are paid out, convert in-game coins into other cryptocurrencies, and what you intend to do with the experience.
Check the game rules (many require you to buy tokens, the initial investment etc.)
---
All crypto games are free to download. Some games, however, require you to buy characters, tokens, decks of cards, or upgrades before you can play them. To purchase starter items and proceed, it will also be necessary to fund a specific cryptocurrency. MetaMask is one tool that users of Cryptoblades need to download, among other things, purchase Binance coin (BNB) and exchange it for SKILL, the game's native cryptocurrency.
Are there free NFT games?
---
Yes. Playing leading play-to-earn NFT games is an excellent way to earn free NFTs. The games have been designed and developed specifically to increase the adoption of NFT among users and stimulate a broader market for it. Several free NFT games are out there that are well worth checking out, though some of them might require a small payment to get started.
Conclusion
---
The potential profits of play-to-earn crypto games can be significant since they gained much attention in a very short time. However, they usually require both an initial monetary investment and a learning curve before you can reap the rewards. You can earn valuable cryptocurrency rewards for your time if you perform your due diligence and prepare to go long in your GameFi experience.
Crypto gaming creates a decentralized system where each participant can own a portion of the game. As users progress through the game, they can transfer items they acquired and purchase assets needed for in-game purchases to other games.
Read also:

CaptainAltcoin's writers and guest post authors may or may not have a vested interest in any of the mentioned projects and businesses. None of the content on CaptainAltcoin is investment advice nor is it a replacement for advice from a certified financial planner. The views expressed in this article are those of the author and do not necessarily reflect the official policy or position of CaptainAltcoin.com