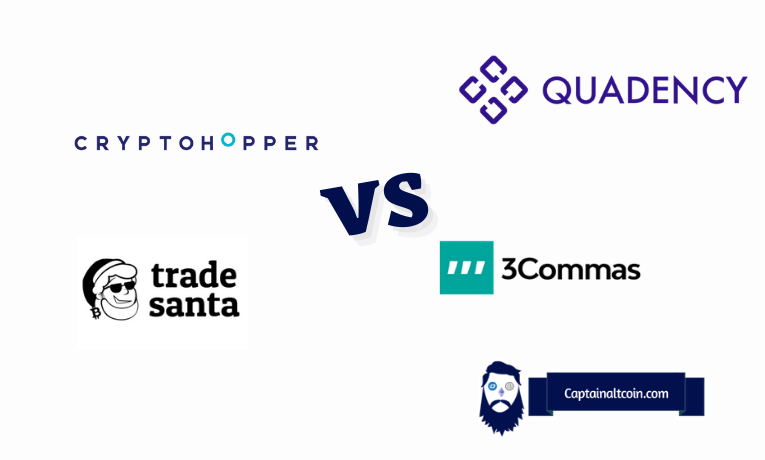 In recent years, the cryptocurrency market has gone from a fairly unknown space that most investors wouldn't touch with a 10-foot pole, to becoming one of the most lucrative and popular markets among younger and more tech-savvy investors, looking to create immense gains from the technology's spontaneous price swings, often aiming for "the moon".
Such a volatile environment means that this market is extremely emotion-based, and it is hard for newer investors to think fully logically about trades they are making. This level of emotion combined with crypto-trading operating 24/7 means that investors who are struggling to manage the risk healthily suffer heavily in their mental health and trading performance.
These issues are just a small part of a plethora of reasons why the recent influx of trading bots is greatly beneficial to traders. Not only do they make trading much less stressful for the reasons above, but they also have other great benefits too. With cryptocurrency never going to sleep, these bots can trade for you during the night, making sure that no matter the time, you won't miss a good trading opportunity. Another reason why the bots are so useful in this market is that they can time each trade perfectly, which can sometimes be tricky when currencies can drop 10% in an hour.
Cryptocurrency trading can become a full-time job, especially during a bull market. As it can take up most of your time, head space and provide a tremendous amount of money if done right, therefore it is important you get the trading bot that is best for you. That is why we have created this short guide for you to look between the 4 main competitors and decide which one suits your needs the best.
3Commas intro
---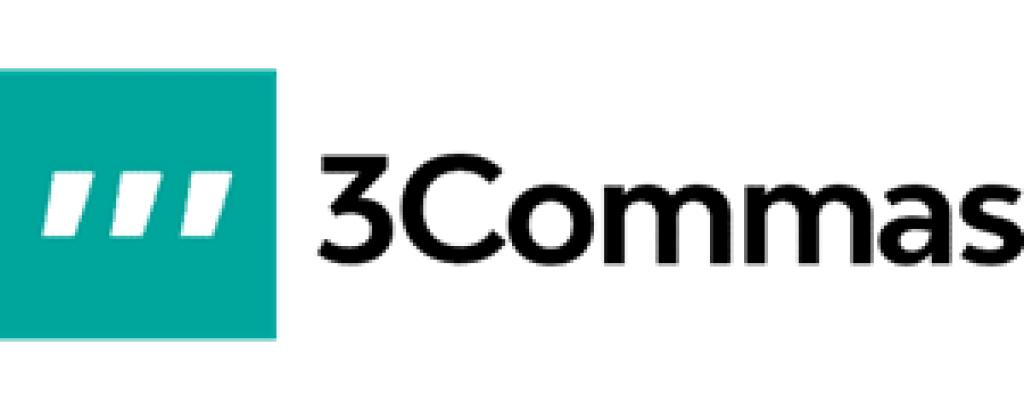 First on our list we have the Russian made trading software, 3Commas.io. Built in 2017, 3Commas is regarded as one of the best crypto trading software out there. It boasts an array of advanced features and functions that enables you to trade at your maximum potential. Allowing you to make use of extremely helpful APIs and some more unusual features less commonly seen in the scene. One of these features for example is "trailing" which allows you to maximise your profits when there is a rise in price.
Through 3Commas you are able to make use of a number of popular exchanges, these include: Binance and its counterpart; Binance US, Coinbase Pro, Bittrex, Bitfinex, Poloniex, KuCoin and quite a few more.
3Commas offers a range of competitive trading plans, starting from a free version, all the way up to their "pro" version, coming in at $49.50/month.
Quadency intro
---


Established back in April 2018. Quadency Inc, based in New York released their smooth, modern new trading terminal, a great piece of software that kept all your trading activity, and information in one spot that allows you to analyse the facts and figures across multiple different exchanges. Across these multiple exchanges, Quadency provides a wide range of trading bots for you to make use of and maximise your profit.
Quadency has been great in enhancing its security and usability for its users. An example of this is Quadency's push to feature a large number of native currencies, to make this easier and more understandable for those not using that are not as mainstream as the Euro and the US Dollar. In terms of security, they have a few interesting features up their sleeve. This first of this is a great 2FA system that effectively keeps out hackers and makes sure your coins are safe. This is supported by a TLS system (short for Transport Layer System) which helps to ensure no nasty hackers get ahold of your coins.
The most basic edition of Quadency is free and features a $10,000 trading limit which is quite generous for a free account. They are also very helpful in allowing you to use a trading bot at this tier, which is a great service considering the account is free. They have 3 tiers available with the Pro being available next coming in at $49/month, this ups your trading limit to $100,000 and lets you make use of 10 individual trading bots. Lastly, we have their "institutional" plan which is geared towards those with extremely high value accounts. This account features little to no restrictions and its price is only available upon request from Quadency directly.
Cryptohopper intro
---


Unlike the Estonian-registered theme of cryptocurrency institutions, Cryptohopper was founded by a pair of brothers in Amsterdam, in July 2017. Their mission was to create a platform that would enable traders to effectively use semi-automated trading bots in the cryptocurrency markets and they have definitely achieved it. Cryptohopper is a great trading platform that has integrated its technology with many different exchanges in order to provide support for a range of currencies and trading possibilities.
Cryptohopper is also a cloud-based service and provides its fair share of unique features. The first of these worth mentioning is their backtesting functionalities that help you to test your strategies. This is quite an uncommon feature and helps to set Cryptohopper apart from its competitors. Another of these features you should know about is their vast array of indicators available, offering over 130 to traders.
Cryptohopper has a range of different comically named pricing plans on offer, ranging from the "Pioneer" which can be utilised for free, to the Hero, available at $83.25 per month.
TradeSanta intro
---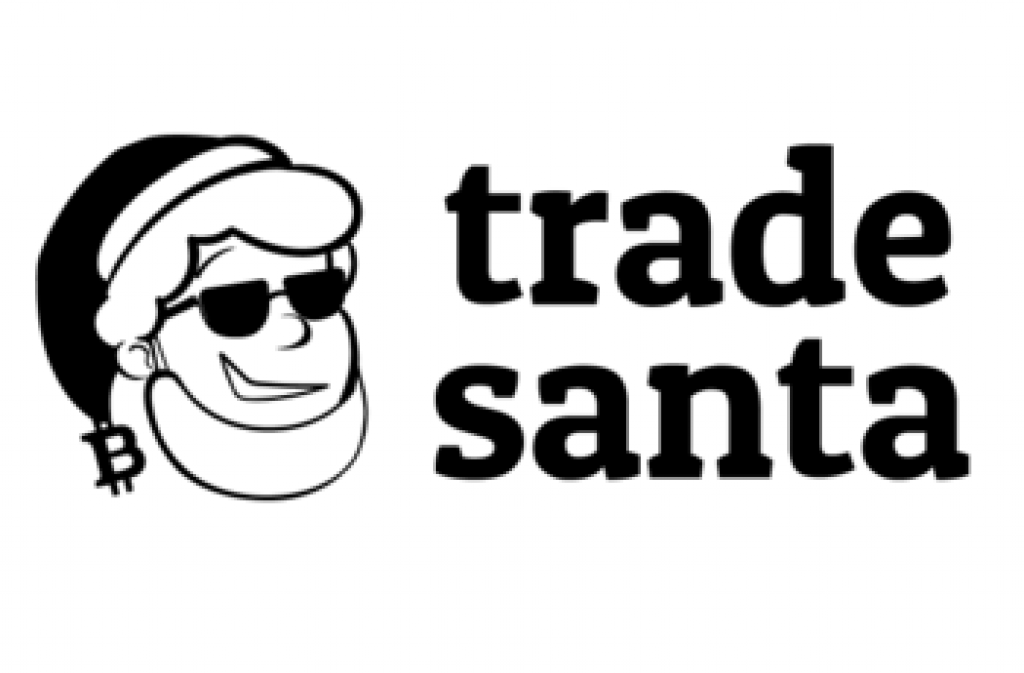 Founded in 2018, TradeSanta is a cloud-based fully automated trading bot that allows you to trade on a multitude of different popular exchanges, some of these include: Binance, Bittrex, Bitfinex, HitBTC, UpBit and Huobi. The trading interface is easy to understand and helpful to the user, helping you effectively and efficiently trade a range of cryptocurrency pairs.
Tradesanta has a range of different settings and functions for traders to use to make a profit off of this lucrative market. They let traders use target setting and make use of different strategies catering to both long-term and short-term trading. This combined with their extensive array of technical tools such as volume, daily filters, even a Bollinger filter and more make it a great piece of trading equipment. Another helpful part of the TradeSanta application, that also helps set it apart is that it is operable on your phone, through their app available on Apple and Google Play.
TradeSanta offers two different free trial plans at 5 days and one month in length, after this they offer a range of paid plans that go from a minimum of $14 a month all the way up to $70 a month.
Comparing TradeSanta and Cryptohopper
---
Due to Cryptohopper's immense size and capabilities, there are a few things that it manages to do better than its competitor TradeSanta. The first notable difference here is that TradeSanta is much simpler than Cryptohopper in terms of its capabilities. Although this can be helpful to newer traders as they don't get confused and overwhelmed as easily, it does limit most traders by offering less tools at their disposal. One of these features missing would be Cryptohopper's Arbitrage functionalities.
Another feature that pushes Cryptohopper ahead is its plethora of supported exchanges. For example, Cryptohopper offers trading on the popular exchanges KuCoin and Kraken, whereas these exchanges are not available on the TradeSanta platform. This can be quite limiting for users, especially those who use these exchanges for their trading. Lastly, although a more minor issue, it is still worth noting that TradeSanta is not an open-source platform like Cryptohopper.
Though it would be false to say that TradeSanta didn't also have some advantages over Cryptohopper. Unlike Cryptohopper, TradeSanta has quite a lot of activity and contribution in Telegram, which is a large hub for trading and the cryptocurrency scene in general. On top of this, TradeSanta does provide a longer trial period and cheaper plans, this helps justify its lesser features compared to Cryptohopper.
Between these two platforms, it seems that Cryptohopper emerges on top overall, as despite TradeSanta being a viable trading application with its own benefits, it isn't able to compete with Cryptohopper's wide range of exchanges and features.
Comparing 3Commas and Quadency
---
Due to Quadency's push to create an all-in-one platform, it has managed to establish a few advantages over 3Commas simply due to its extensive range of features and options it provides to its users. The first major difference is its very simple interface. Due to 3Commas being quite overwhelming visually, in particular for new traders, it can be hard for them to find their feet on the platform, whereas Quadency is able to offer a much easier learning experience to new traders.
An interesting feature at Quadency is that it can automatically upgrade you to one of their premium accounts over time, helping to reward their users for their loyalty to the platform. This is simply a feature that 3Commas doesn't have, like most trading platforms.
Between these two, it is hard to say that 3Commas comes out on top as Quadency simply offers so much more in terms of the ease of use for new traders, their range of features and loyalty rewards.
Comparing 3Commas and Cryptohopper
---
Both platforms offer a great service to their users so here we are going to try and break them down and establish who does what the best. The first intriguing feature that sets them apart is how much more indicators and advanced trading tools Cryptohopper has over 3Commas. 3Commas lacks a range of indicators such as RSI, EMA and CCI which can be very helpful to traders in a bull market, which is arguably the most important time in trading.
Though on the contrary, 3Commas makes use of Dollar Cost Averaging systems by using data from TradingView algorithms, which can be immensely helpful for entering the market at a beneficial moment. They also allow you trade on a range of different funds and coins instead of limiting you to one at a time. This is a great help in making the trading experience more flexible and easy for traders who need to do things fast and don't want to limit their options.
Both services offer automated trading bots, as well as the option to create your own to use on their respective exchanges. Though 3Commas does manage to make the bot using and creating processes easier through their easy-to-use templates and quite simple bots, though it could be argued that simplicity will result in less profits for traders, it's up to you to decide.
It is hard to say that there is definite winner between these two great services, as they both have great features that make them unique and offer great services to their customers.
Conclusion – TradeSanta vs 3commas vs Cryptohopper vs Quadency
---
The cryptocurrency space is growing massively in terms of value, innovation, opportunities and more and it is fair to say that the introduction of trading bots into the market is another piece of an ever-growing puzzle of an industry. All of the bots mentioned on this list will help to make trading much easier and more profitable for traders and end the many sleepless nights that traders sometimes go through when trying to earn a fortune in such a volatile market.
The bots all come with their own unique, game-changing features, and also their downfalls and weaknesses too. Though despite their weaknesses, all the services and software when used correctly and to their strengths can result in great profits for the trader, hence showing that they are each worth their salt and place in the cryptocurrency trading market.
Read also:

CaptainAltcoin's writers and guest post authors may or may not have a vested interest in any of the mentioned projects and businesses. None of the content on CaptainAltcoin is investment advice nor is it a replacement for advice from a certified financial planner. The views expressed in this article are those of the author and do not necessarily reflect the official policy or position of CaptainAltcoin.com