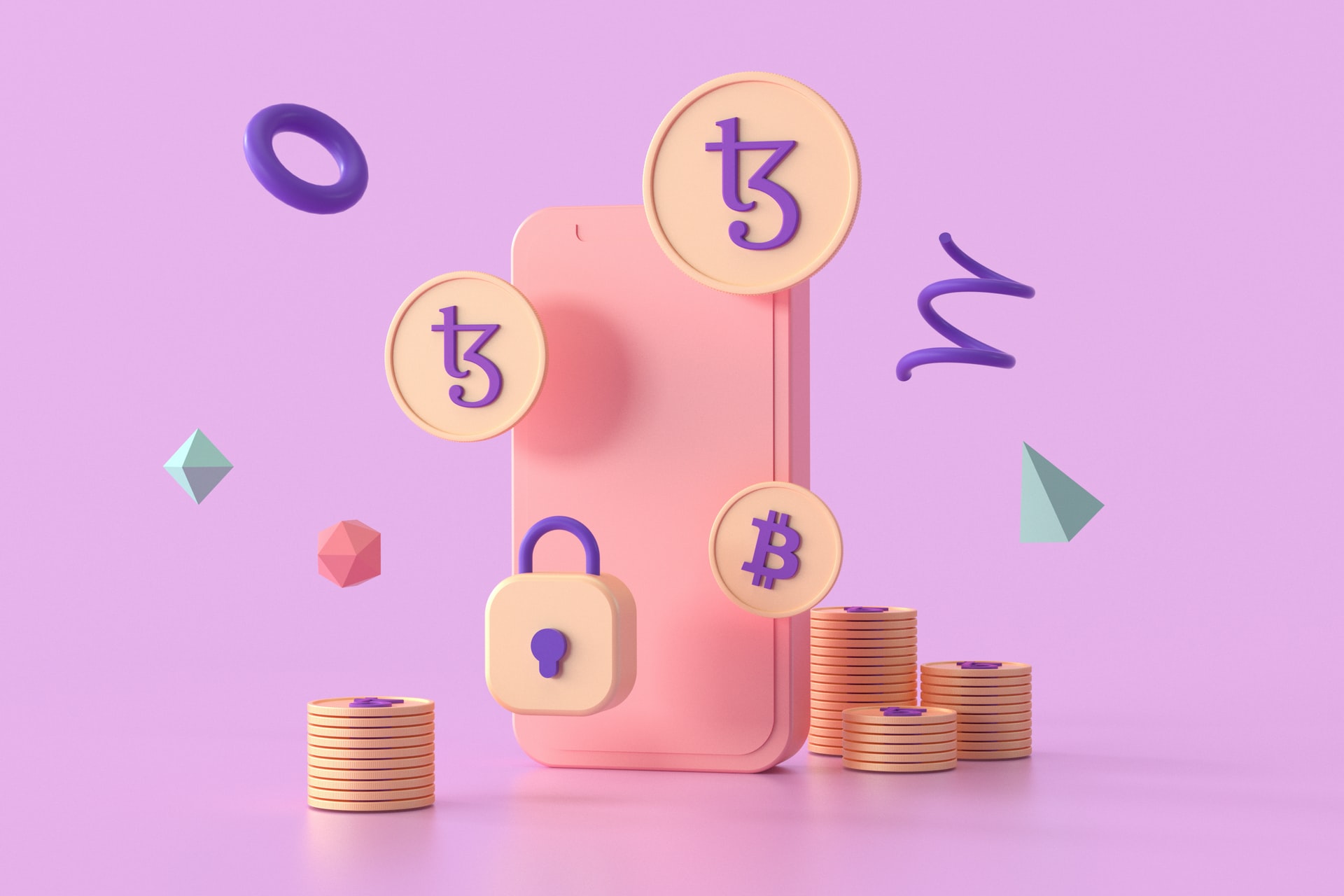 Again and again, the Bitcoin price rises to new highs. As a result, the oldest and best-known cryptocurrency has primarily become an object of speculation. 
Bitcoin was originally intended as a digital means of payment. But is it even possible to pay with Bitcoin? And if so, how? And where is the cryptocurrency accepted as a means of payment at all?
How Do I Pay with Bitcoins?
No matter whether you want to pay with Bitcoin in an online store or in the restaurant around the corner – you need to prepare yourself:
Step 1: Buy Bitcoins
First, of course, you need Bitcoins, which you can buy from a so-called crypto exchange on the Internet. You can find out what is behind the term crypto exchange and which ones are especially suitable for beginners in our article "Buy cryptocurrency? What you need to know".
To get started, you need a customer account. How you acquire Bitcoin and other cryptocurrencies with it depends on the crypto exchange. Most require you to deposit fiat money (= conventional money such as Euros or US dollars) into their customer account in advance – usually by credit card or bank transfer. A simple push of a button is then all that is needed to exchange.
With some providers, you can buy cryptocurrencies directly without depositing money first. Just like in an online store, you select a cryptocurrency and the desired amount and pay directly by credit card or instant bank transfer.
There are also crypto exchanges that work like classic trading platforms and are perfect to use a Binance trading bot to invest automatically. Here, you or the bot first deposit money and then place a buy order. In other words, you make an offer as to which cryptocurrency you want to buy and at what price.
Then you wait until a seller accepts the conditions. This method usually has the lowest fees – however, it requires that you already have some experience with trading platforms.
Step 2: Create Your Own Wallet
Almost all crypto exchanges offer an integrated online wallet. This is a kind of digital wallet where your Bitcoins automatically end up after purchase. Wallets consist of a public address (also: public key) and a private key (also: private key).
The public key is comparable to the IBAN of your bank account, while the private key is most similar to the TAN in online banking.
Theoretically, you can already pay with the cryptocurrency directly from such a wallet. However, this is not recommended. This is because crypto exchanges and their customer accounts are a popular target of hacker attacks.
In extreme cases, you can lose your entire digital assets in the process. Therefore, it is better to create your own wallet. There are two types of wallets:
Hot Wallets (also: soft wallets) are, among other things, desktop programs or smartphone apps that are connected to the Internet. They are rather insecure because hackers can gain access to your PC or cell phone and steal private keys. Without a private key, however, you can no longer access your Bitcoins. On the other hand, hot wallets make it easier to handle cryptocurrencies on a daily basis, for example when you want to pay with Bitcoin on the go.
Cold Wallets (also: hard wallets) are physical storage devices for cryptocurrencies that are not connected to the Internet, making them inaccessible to hackers. Most of the time, they are USB sticks on which your private keys are stored. However, you need to connect a cold wallet to your computer and special software every time you want to send or receive cryptocurrencies.
If you want to pay with Bitcoin in local stores as well as in online stores, then you need a so-called hot wallet. You can find a suitable wallet here at bitcoin.org, for example.
The best thing is to combine both types of wallets: park the majority of your virtual assets securely on a cold wallet. If necessary, send smaller amounts to a hot wallet to pay quickly and easily with Bitcoin.
Figuratively speaking: The hard wallet is like a secure safe in the basement, and the soft wallet is like a wallet you carry with you on the go.
Where Can I Pay with Bitcoin at the Checkout?
Just pay for the week's groceries with Bitcoin? In some places, this is already possible. Because in many local stores you can also pay with cryptocurrency. To do this, the Bitcoins must be sent from your wallet to the seller*s wallet.
This works thanks to a QR code that you scan with your phone camera. Basically, two methods come into question:
You will receive a static QR code – only the seller*s wallet address is stored in it. You set the amount to be paid in your Wallet before confirming the payment.
You will receive a dynamic QR code – it contains both the seller's wallet address and the amount to be paid. All you have to do is confirm the payment in your Wallet.
A complete list of where you can pay with Bitcoin does not yet exist. The best overview is provided by the website coinmap.org – there you will find a clear map with worldwide acceptance points of all kinds.
Where Can I Pay Online with Bitcoin?
Because cryptocurrencies are digital from the outset, they are ideal for paying online. In most cases, the payment process works just like in a local store – with the help of a QR code that you scan with your cell phone camera.
Alternatively, you receive the wallet address of the merchant and the amount to be paid by e-mail.
Currently, there are only a few companies where you can pay online with Bitcoin. This was not always the case: In recent years, several well-known companies such as Tesla, Expedia, Microsoft, and Greenpeace tested the newfangled payment method.
Besides, you could pay with the cryptocurrency for some time at Wikipedia and Twitch – via the payment service provider bitpay. However, all the companies mentioned have since discontinued this service again.

CaptainAltcoin's writers and guest post authors may or may not have a vested interest in any of the mentioned projects and businesses. None of the content on CaptainAltcoin is investment advice nor is it a replacement for advice from a certified financial planner. The views expressed in this article are those of the author and do not necessarily reflect the official policy or position of CaptainAltcoin.com