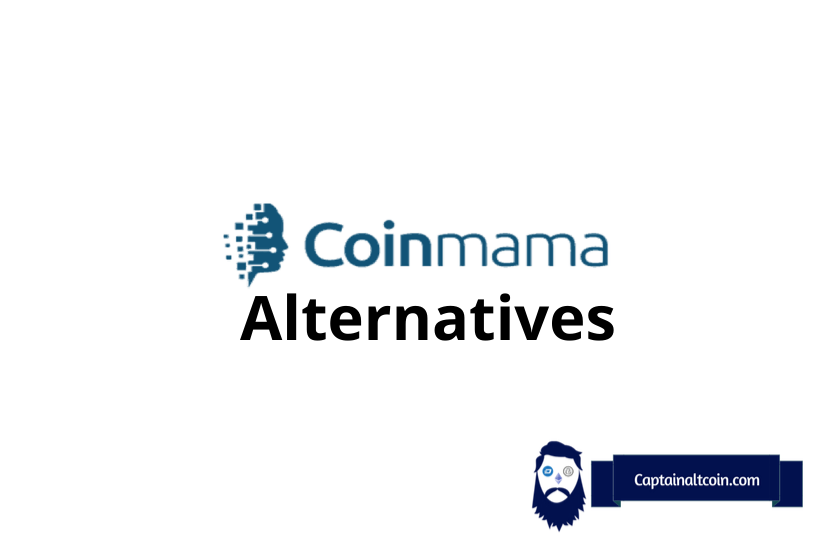 What is Coinmama – overview, payment methods, fees, pros&cons
---
Coinmama is a cryptocurrency brokerage/exchange that enables you to buy and sell different cryptos for investment and other purposes. The brokerage was originally created in 2013, in Israel. Today the platform is registered in Slovakia with over 30 employees. Over the years, Coinmama's popularity has grown exponentially, expanding all the way to 2 million registered users in over 188 countries. They are operated by the company "New Bit Ventures" in Israel.
Coinmama's selection of cryptocurrencies available to trade is quite low, with only a small number being available and arguably not all the most popular. They offer the buying and selling of Bitcoin, Bitcoin Cash, Ethereum, Ethereum Classic, Cardano, Litecoin among other currencies.
The fees present when buying on the site cap at a maximum of 3.9% percent. However, if you are using any sort of card to pay, such as a credit card or even a virtual card, you will be subject to an additional 5% in fees, which will be added on to the total cost of the cryptocurrency. When conducting by bank transfer there are no added fees. When selling cryptocurrency on the platform your fees are reduced to an extent, the sell fee ranges from 0.9 to 1.9%.
These fees for buying and selling are reducible through qualifying for Coinmama's loyalty program. This loyalty program starts to apply when you purchase a cumulative amount of $5,000 over 90 days and caps off with the final bracket when you purchase a minimum of $18,000 in total over 90 days, or execute a single $50,000 or more purchase, qualifying you for the benefits for life. Lastly, you should be aware that the prices charged by Coinmama for the cryptos is 2% higher than the actual price marker they use.
Pros
Great for beginners, looking for an easy and simple way to purchase some cryptocurrency
Available in 180 countries around the world
Great support team, no live chat but fast response via email
Cons
Fees are high
Not many cryptos are available to trade
#1. Binance
---
Binance is cryptocurrency exchange that deals with the trading of hundreds of different cryptocurrencies. The platform is arguably the biggest exchange in the crypto space, specializing in altcoins, listing thousands of them. Binance is a much larger platform than Coinmama, it was founded in 2017 and ever since has been known as the place to go to trade for those slightly more obscure crypto investments
Although the platform is bigger and wider in range compared to Coinmama, it is not as suited to to beginners. The platform specialises more in the trading side of things, letting you use limit orders, low fees and analyse different metrics relating to the price. For new users, all of the additional specifications and frantic interface may prove confusing, this is where Coinmama is ahead of Binance.
Though Binance definitly has its advantages too, those being an extensive range of coins, a great reputation, low fees and more. For those who feel more capable and aware in the cryptocurrency space, this is likely the better option.
#2. Coinbase
---
Coinbase, the most popular choice for crypto newbies was founded in 2012, ever since then it has provided popular cryptocurrencies to the masses, presenting itself as more of a brokerage site for those new to crypto, similar to Coinmama. They feature a range of around 50 cryptocurrencies, from the famous Bitcoin, all the way to smaller coins such as NuCypher.
Although Coinbase has a good reputation and a very large customer base, it isn't without its problems. The platform's fees can become quite high and experienced buyers often avoid it in order to get more for their money. Though on the other hand, Coinmama also has quite high fees, so you don't really see any benefits there from using Coinmama.
Lastly, Coinmama has a fairly limited range of cryptos compared to Coinbase, this means that when using Coinbase you have more choice and don't have to settle for your second-favourite coins as easily.
#3. EToro
---
The UK based platform Etoro, was founded in 2007. Initially beginning as a trading flatform for forex, it has expanded to cover a range of different assets and features. CFDs, stocks and crypto are just a few examples of what you can trade on the site.
One big benefit of Etoro is its great size, the site has been around for nearing 15 years and has grown to a become a staple of online investing, and with that comes a trustworthy reputation. Coinmama on the other hand has not been around long enough to cultivate such a look. It is worth noting that Coinmama specialises in crypto, whereas Etoro has simply added it too its trading options rather than focusing on it. This means that the experience at Coinmama will be suited much more to cryptocurrency than general investing/trading.
When it comes to fees, Etoro has been looked down upon for their $5 withdrawal fee, though this fee has since been lifted to customers in the USA. Overall, despite the questionable fees, it is a cheaper service to use in most cases compared to Coinmama.
#4. Cex.io
---
CEX.io is a service that was founded in London in the UK back in 2013. It was previously a cloud mining service. In 2015 the site removed its cloud mining services and was reduced to an exchange.
One benefit of Cex.io is their support section. They have an extensive FAQ page where you can easily solve the majority of the issues you have on the platform. The site is also easy to navigate for beginners, keeping the experience easier for newer traders.
Disappointingly, despite being around for quite a long time, CEX has very little coins available to trade. They have added 20 coins to their exchange and although these will suit the majority of new investors, any looking to go deeper into the world of altcoins will have to look further.
#5. Wirex
---
Wirex is a digital payment system which focuses on bringing cryptocurrencies and fiat currencies to the mainstream in an easy-to-understand manner. They sport a mobile app and a card which lets you store and transact in a multitude of currencies.
The Wirex app is highly customisable and supports over 150 different forms of payment. It is a great way to help bring crypto payments to the mainstream. It is also very easy to load money on to the app, using bank transfer, crypto or a credit/debit card.
One common complaint of Wirex is that their support tickets are often unanswered for a long period of time. Thankfully this is not usually the case with Coinmama.
#6. Paybis
---
Paybis began back in 2014, beginning in the UK, with the company's registered address being in the Scottish capital city of Edinburgh. They have served over 200,000 customers from across the globe and cater to a truly international audience.
Paybis' long time in business servers them well, creating a trustworthy reputation. They have evaded hacks since their inception and have proven themselves to be a secure place for your coins.
One downside of Paybis is their lack of coins on offer. They have 6 cryptocurrencies available to trade which is a low amount especially considering how frequently the markets change. They also have quite high fees and are unable to support EUR payments from outside the EU.
#7. Kucoin
---
KuCoin is quite a large exchange considering how long it's been around, rising up to become one of the biggest crypto exchanges despite only being launched in 2017. The exchange facilitates the trade of over 200 coins and more that 400 markets.
One of the major pros of KuCoin is the low fees. You are able to regularly trade different currencies and focus on more intricate trading rather than a simple investment purchase. They also have 24/7 support to ensure that any problems you face can be resolved quickly.
Like many trading exchanges, KuCoin may appear complicated to those who are only beginning to trade. Though it is largely easy to understand.
Over to You
---
All of these options have their positives and negatives, so it is important to identify one that suits your situation specifically. If you aren't a big fan of Coinmama, hopefully this list has shown you some helpful alternatives when it comes to exchanging your coins. There are lots of options out there and you just need to ensure you find a safe option that works for you.
Read also:

CaptainAltcoin's writers and guest post authors may or may not have a vested interest in any of the mentioned projects and businesses. None of the content on CaptainAltcoin is investment advice nor is it a replacement for advice from a certified financial planner. The views expressed in this article are those of the author and do not necessarily reflect the official policy or position of CaptainAltcoin.com