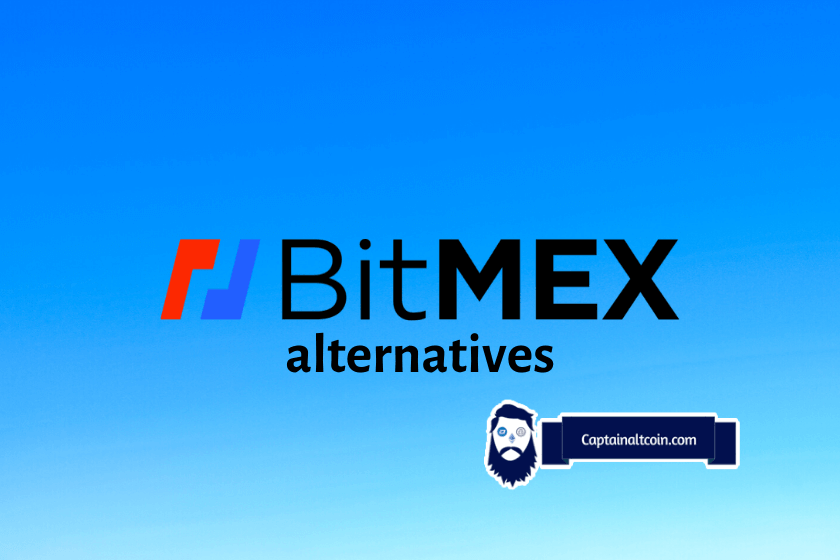 BitMex is the leading crypto margin exchange with no other platform coming even close to their daily trading volumes and popularity.
However, despite its popularity, BitMex is regarded as one of the shadier places to trade your coins as user reports about their questionable dealings and market manipulation are very common.
There are many complaints about BitMex, and users are mainly complaining about the complex website but also accuse the platform of trading against the users with flash price spikes and crashes that erase shorts/longs. Additionally, the platform doesn't have an official mobile apps even though it is optimized for mobile and there is an unofficial Android app that can be downloaded.
For this reason, more and more traders decide to embark on a search for a better exchange, a BitMex alternative that is safer and more transparent then Author Hayes's led platform.
So, with no further delays, let's go straight into the matter and list top BitMex alternatives in 2020. For those of you who are in a hurry, here is an overview of platforms that are like BitMex (or better) at a glance:
7 Best BitMex alternatives
Binance Futures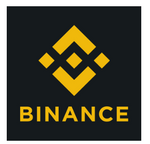 Binance is one of the largest and most popular cryptocurrency exchanges which initially started in China but then relocated their headquarters to the crypto-friendly Island of Malta in the EU.
Binance exploded onto the crypto world in the mania of 2017 and has since gone on to become the top crypto exchange in the world.
One of the most recent features Binance added to their platform is margin trading. After transferring BNB coins from your regular exchange wallet to your Margin Wallet, you will be able to use those coins as collateral to borrow funds. Your Margin Wallet balance determines the amount of funds you can borrow, following a fixed rate of 5:1 (5x). So if you have 1 BTC, you can borrow 4 more. In this example, we will borrow 0.02 BTC.
Interest fee on borrowed coins varies depending on your account level and type of coin you borrowed. Bitcoin has the lowest daily interest rate of 0.0075%, followed by ETH at 0.01% and XRP with 0.02%.
Number of offered trading pairs grows by day and currently Binance lets you margin trade over 35 different coins which blows BitMex's 12 offered cryptocurrencies out of the water. Binance also has mobile apps for both Android and iOS.
Read our full Binance review here or a head to head comparison between BitMex and Binance here.
Register on Binance Futures now!
eToro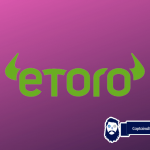 Despite gaining popularity primarily as a forex and CFDs broker, eToro also offers commodities, stocks, ETFs, indices and since 2018 also cryptocurrencies. It is worth highlighting that eToro does offer purchases of actual coins, not only CFDs which is a case with other similar platforms like Plus500 or AvaTrade.
As for the fees, eToro does not charge any for opening or closing trades, but it does charge a spread that varies depending on the instrument, e.g. 0.75% for Bitcoin (BTC) and up to 3.45% for certain trading pairs, such as ZEC/ZHF. This means that it can be both cheaper or more expensive to trade on eToro than BitMex, depending on the trading pair you choose.
In addition to this eToro charges a flat $25 payout fee while deposits are free.
Among crypto currency platforms, eToro stands out as one of the few platforms that offer users the ability to purchase crypto currencies via PayPal in combination with various other payment options like: wire transfer (Swift and SEPA), Giropay, Skrill, Neteller, Credit Card.
eToro allows users to trade thousands of financial instruments, including over a dozen cryptocurrencies (all major coins such as Bitcoin, ETH, XRP, IOTA, EOS, XLM, ADA, EOS etc).
Currently eToro also offers margin trading and lets its users trade crypto currencies with up to 2 times leverage.
Major advantage over BitMex is eToro's regulatory status (regulated by the Cyprus Securities & Exchange Commission (CySEC)) and additional features like social trading and copy portfolios. eToro also has fantastic mobile apps for both Android and iOS. US users can also trade real cryptos on eToro (no CFDs on cryptos are available for US users).
All of these sets eToro as one of the better BitMex competitors on the market right now.
In case you want to learn more about eToro, here is a full eToro review.
75% of retail investor accounts lose money when trading CFDs with this provider. You should consider whether you can afford to take the high risk of losing your money
Cryptoassets are highly volatile unregulated investment products. No EU investor protection.
ByBit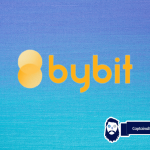 Bybit is a crypto platform located in the British Virgin Islands. It is a crypto derivatives platform with only two trading pairs: BTC/USD, XRP/USD, EOS/USD and ETH/USD.
At Bybit, takers are charged 0.075% per order while the makers fee is -0.025%, essentially all the same like BitMex. This in essence means that each maker get paid to trade. For example let's say that you are the maker in an order where you purchase cryptocurrency for USD 1,000. This means that instead of paying USD 1,000, you will only have to pay USD 997.50. This is a very competitive trait indeed.
You can trade at 100x leverage on Bybit for BTC and ETH pairs and 25x on EOS and XRP. Their matching engine is allegedly superior to its competitors and is capable of up to 100,000 TPS (Transactions Per Second) which is incredibly impressive and a great future for anyone interested in leveraged trading.
It is a crypto-only exchange and has, just like BitMex as the ByBit competitors, no official financial watchdog that licensed it for operations. It has less offered trading pairs and much lower brand presence but nevertheless, it is a good BitMex alternative especially if you consider that they too have mobile apps for both iOS and Android.
See how good is ByBit in our detailed review of their platform and here is a full BitMex vs ByBit comparison guide.
Deribit



Netherlands-based cryptocurrency derivatives platform Deribit is completely focused on options and futures trading, spot trading is not available on this exchange.
The exchange offers up to 100x leverage when trading Bitcoin futures which is one of the largest leverages in the industry (Primebit offers 200x as the top provider in terms of leverage).
Deribit is currently working as an unregulated platform as European regulators haven't categorized cryptocurrencies as financial instruments and legal framework is still work in progress.
Deribit works under a maker/taker fee system. For their perpetual contracts they charge a 0.075% taker fee and 0.025% maker fee. Their futures contracts incur a 0.05% taker fee and a 0.02% maker rebate. For options there is a 0.04% fee on the underlying asset although Deribit states that the fee can never exceed 12.5% of an option's price.
Deribit is a good BitMex substitute as it has similar fee structure while offering mobile apps for trading on the go.
Deribit full review can be found here
Prime XBT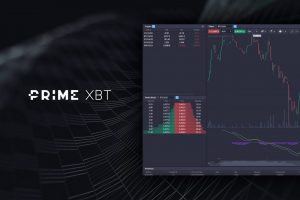 Prime XBT is a new cryptocurrency exchange platform that offers the tried and tested experience of online margin/leverage trading up to 100x on digital assets like Bitcoin, Ethereum, Ripple and Litecoin. Registered in Seyschelles, the company was founded in 2018 and its exchange started operating in early 2019.
Base trading fees for every cryptocurrency on the PrimeXBT platform is a flat one that sits at 0.05%, with added overnight financing fees for good-until-cleared trades. There is a whole host of trading conditions, limits, and margin requirements that traders will be met on PrimeXBT; you can review all of them here.
There are five coins that can be traded on PrimeXBT exchange: BTC, ETH, LTC, XRP, EOS.
Trading on PrimeXBT is leveraged, with up to 100x leverage available. The exchange also features a built-in leverage calculator which lets you figure out exactly how much buying power you can get with your capital.
Read our full PrimeXBT review here.
PrimeBit
Loyal to the original ethos of cryptocurrencies, Primebit is the new P2P derivatives exchange that requires no KYC and doesn't act as a counterparty in your trades.
Primebit offers an option to do a whopping 200x leverage trades, unrivalled margin in the industry, and has no barrier to entry – there is no minimum amount you need to deposit. It runs on a popular MT5 platform while they launched a new and powerful Web Trader this month.
It currently offers three trading pairs:
The company is young, established in 2019 and located on the exotic island of Saint Vincent and the Grenadines.
Just like with other unregulated exchanges, PrimeBit is not available for traders from the United States due to the active US Securities Act of 1933.
Its advantage over BitMex is higher leverage and no counterparty risk because it is a P2P platform. While the number of listed coins and weaker brand recognition are its shortcomings when compared to BitMex. Nevertheless, PrimeBit is a solid BitMex alternative.
Here is a full PrimeBit review.
BitFinex
Bitfinex is a Hong Kong based trading exchange that was started in 2012 by Raphael Nicolle. The platform is both owned and operated by iFinex, Inc. and has climbed its way to the top of the crypto exchanges charts in terms of trading volumes and user activity on the platform.
The trading fees will depend on the size of your account. The more crypto you traded on Bitfinex, the less fees you pay. They also have their own coin, Unus Sed LEO coin which, if used, reduces all fees by 25%.
If you traded less than $500k you pay 0.1% maker fees and 0.2% taker fees. It gets cut by 20% by every next $500k you traded on their platform.
Since Bitfinex is crypto-to-crypto exchange, you can fund your Bitfinex account by depositing tokens from your external wallet or a third party exchange. In 2019, they also added support for fiat deposits which is pretty complicated and is not really geared for small traders as they have minimum deposit amounts and a cumbersome process of depositing.
Bitfinex offers all major digital assets & cryptocurrencies for spot-exchanging, including Bitcoin, Ethereum, EOS, Litecoin, Ripple, NEO, Monero and many more.
Bitfinex also offers leveraged margin trading through a peer-to-peer funding market, allowing users to securely trade with up to 3.3x leverage.
Bitfinex is known as the Tether gateway as the same company that started Tether is the owner of Bitfinex as well. This is by far the thing Bitfinex is most known for.
BitFinex is known as the place where the biggest crypto whales like to trade and manipulate the markets to their advantage. Other than that, it offers little benefits to a regular user over what he can find on BitMex making it a weak alternative to BitMex.
In case you want to learn more about BitFinex, here is a full BitFinex review.
So are these exchanges better than BitMex?
My favorite answer – it depends. What are you seeking for?
More transparent and officially licensed company? Higher leverages? Lower fees? More coins listed? Each of the above listed exchanges excels in one or two of those criteria making them slightly worse, equally good or much better than BitMex.
BitMex is definitely a benchmark when it comes to bitcoin derivatives and margin trading and will stay in that position for the foreseeable future as the first mover advantage and brand strength play a big role in their market domination. Nevertheless, a slew of new players has entered the game, all of them dethrone BitMex or at least chip away a piece of the lucrative trading cake.

CaptainAltcoin's writers and guest post authors may or may not have a vested interest in any of the mentioned projects and businesses. None of the content on CaptainAltcoin is investment advice nor is it a replacement for advice from a certified financial planner. The views expressed in this article are those of the author and do not necessarily reflect the official policy or position of CaptainAltcoin.com