Bybit Cloud Mining Review – Is ByBit Cloud Mining Legit & Profitable?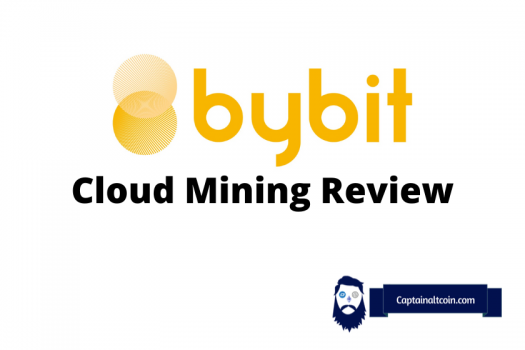 Bybit Cloud Mining Review – Is ByBit Cloud Mining Legit & Profitable?
Cost efficiency
Zero maintenance
Technical know-how
Customer Support
Many have realized that another profitable venture in the Crypto space is mining, but the question is, do they have the technical know-how? Do they have the funds to own and maintain the equipment, hardware, and software required?
For the majority, the answer to these questions is NO. This has stopped many from getting a cut from the profit in the mining industry. In this age of technological advancement, though, there is always a solution. CLOUD MINING provides a solution to the problems individuals may have in this regard.
In this article, we will examine what cloud mining is and see how it can benefit you. First, though, let us define what it is.
What is cloud mining?
---
A cryptocurrency mining process that allows third-party computing power in generating new cryptocurrencies is called cloud mining.
So keeping up with cloud mining, let's talk about bybit cloud mining.


For any individual to participate in cloud mining, he does not have to buy equipment or hardware needed, but all he has to do is find a reliable cloud mining service provider. It is essential that any individual interested find a reliable cloud mining service provider because he'd have to pay a certain fee upfront. So if he falls into the hands of scammers, he may lose his money.
With Cloud mining, participants can increase their probability of generating a block by sharing their computational resources. The rewards generated are now shared among them based on the proportion of hashing power that each miner controls.
What can you mine on bybit cloud mining?
---
You can mine Ethereum on the Bybit platform. Bybit may add some other products in the future, though.
Is Bybit mining profitable?
---
Yes, it is profitable.
Market fluctuations are a significant factor contributing to a user's profitability, and bybit has a feature to help mitigate against this. Bybit offers different investment plans, which can allow a user to make good choices based on his investment goals. Some like to go for a short-term investment plan to avoid a reduction in profit that results from fluctuations in the market.
How to mine Eth With Bybit Cloud Mining
---
The procedure to start mining Eth on the bybit platform is highlighted below:
Sign up on the Bybit platform with your email.
Go to the cloud mining section, where you will find several mining configurations and their time duration you can choose from.
Choose a plan that appeals to you among the different options.
Pay the amount required for the choice of plan you have made.
Check your dashboard at intervals to monitor your earnings.
Is Bybit Mining Legit?
---
Certainly, it is legit. The Bybit platform is a cryptocurrency derivatives exchange that has had a lot of users on its platform over the years. So far, the platform has earned the trust of its users as it has had a clean record over time. Its customer support is always available for inquiries 24/7. Users who encounter challenges in withdrawing their earned rewards or using the platform for their desired purpose can always complain to customer support and thereby get a solution.
Pros Of Bybit Cloud Mining
---
Cost efficiency:
---
With cloud mining, miners will not have to incur the cost of buying equipment for mining that would be their own, and they would not have to upgrade the hardware themselves or incur setup and installation costs. As long as the miners can afford a mobile device that can allow them to check their wallets, they can mine successfully.
This saves miners the headache of bothering about the future of mining cryptocurrency and the equipment they have purchased. At the same time, they do not have to be concerned about cost and source of electricity, cooling system for the rigs, and noise.
Zero maintenance:
---
Owning and operating mining rigs and other equipment used in mining cryptocurrencies require maintenance. When you mine with bybit cloud mining, Bybit do the maintenance needed and installation of chilling towers and any other equipment required for the mining rigs to operate at full capacity and ensure the longevity of other equipment used. This service rendered may come at a cost for those who use the cloud mining platform as they must pay a maintenance fee.
Technical know-how:
---
Miners engaged in cloud mining don't need to know the technicalities involved in operating rigs and maintaining it or other hardware. All they are required to do is open an account with Bybit, pay a fee as required on the plan they choose, receive retards directly sent to their wallets.
Customer support:
---
Often, users of online services usually have some challenges or questions using the services. Bybit has made this easy by enabling a 24/7 customer support service in their platform. Those who use or want to use the cloud mining service by bybit can always reach out to them by clicking on the microphone icon at the bottom left side of their website. The attendants know the service well and are always ready to provide solutions and answers when customers need them.
Please read our articles related to mining:
Cons Of Bybit Cloud Mining
---
Lack of control:
---
Miners do not have control over the equipment and other hardware used in mining, so they can't sell it or profit from the sales.
Restrictions:
---
Some countries can not access the services rendered by bybit due to regulatory purposes. An example of countries like these is the United States, where its citizens can not use bybit.
Obsolete:
---
The launch of Eth 2.0 will allow Ethereum to be minted and not mined, and this will mean that the equipment and hardware used for mining will become obsolete. This means users of the bybit services will not need it for the long term.
Mining pool:
---
There is a finite number of those that can purchase cloud mining in a batch on the bybit platform. This means those who come first will be served first, and once the purchase tone is over, others can not join.
However, it is noteworthy that bybit may continue to offer the service later, but it has been put on hold for now.

CaptainAltcoin's writers and guest post authors may or may not have a vested interest in any of the mentioned projects and businesses. None of the content on CaptainAltcoin is investment advice nor is it a replacement for advice from a certified financial planner. The views expressed in this article are those of the author and do not necessarily reflect the official policy or position of CaptainAltcoin.com