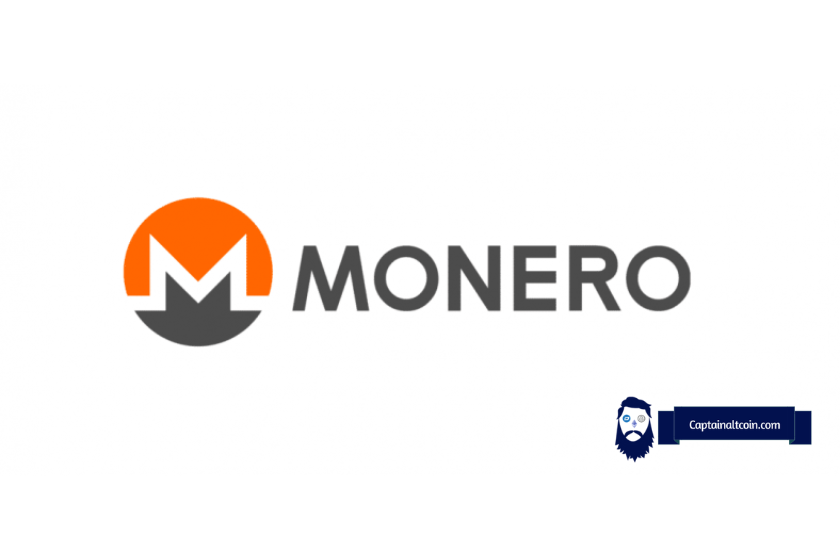 Launched in April 2014, Monero is the world's first private, secure, and untraceable digital currency of the internet.
It can be said that Moreno is like a more confidential Bitcoin. When Monero launched, conversations around Bitcoin's on-chain privacy features caused a spree of privacy-focused projects to enter the digital asset market. Originally named Bitmonero, Monero emerged as a privacy-focused cryptocurrency based on CryptoNote, a reference implementation for new altcoins, many of which were later exposed as fraudulent projects. Monero's payment anonymity has garnered significant attention from a panoply of crypto-curious persons.

However, Monerois not just another clone of Bitcoin's core code. This cryptocurrency is made from scratch.
Monero was originally launched under the name BitMonero. This word is a compound of Bit (as in Bitcoin) and Monero (literally meaning "coin" in Esperanto). However, the community opted for the name to be shortened to just Monero five days later.
Monero implements three extra privacy technologies to keep all transactions anonymous: Ring Signatures, Stealth Addresses and RingCT. It is important to note that these technologies are quite complicated.
How to choose best wallet for Monero?
---
Once you bought your first coins, you will want to move them off the cryptocurrency exchange and to your own Waves cryptocurrency wallet, especially if you plan to hold them long-term.
So where do you keep your coins?
On hosted Bitcoin wallets such as Coinbase or Bitcoin exchanges like Binance, Kucoin, Bittrex, Bitfinexor Poloniex.
If that's your answer, then you should know that you are putting the ownership of your coins under great security risk!!
These services keep your coin private keys under their custody on your behalf, which is not a safe practice, because the only way to claim your coins is your coin private key.
If you don't know, consider reading this guide on the MtGox hack, and private keys.
So now the question is, where your coins should be kept?
Moreover, when selecting a reliable best wallet for ADA. one needs to look for the following things, irrespective of whether it is a hardware or a software wallet:
Compatibility – The wallet should be compatible on different operating systems.
Ease of use – Elegant user interface for quick and easy use.
Developer community – Active development community for maintenance, ideas, support, and help.
Backup and security features – Pin codes and seed backup keys.
Control private keys – You need a wallet where you own and control your keys.
Types of Wallets

There are many different ways to use cryptocoins and so there are many different types of wallets:
Desktop wallets – These wallets store the private key for your coins on your hard drive.
Mobile wallets – These can store the private keys for your coins addresses, and enable you to pay for things directly with your phone.
Web wallets – These wallets store your private keys online and they can only be accessed with a user-set password.
Paper wallets – These are coin private keys printed from an offline computer.
Hardware wallets – These are physical devices designed to hold private keys electronically and facilitate payments.
Now that you know what to look for in a cryptocurrency wallet, I will summarize the unique features of the top wallets that an experienced holder must know of.
Best XMR Wallets
---
Monero GUI Wallet (Desktop)
---
Monero GUI Wallet is Monero's official desktop client, which is available for Windows, Mac, Linux and a range of other operating systems. It is a full node wallet (not remote nodes) so syncing with the blockchain takes some time but once it catches up with the network, it is pretty straightforward to use.
It's relatively easy to use for traders with a little or no experience. It has a simple interface where it's easy to send and receive XMRs.
Guarda (Web/mobile/desktop)
---
Guarda is a cryptocurrency wallet available for Android & iOS, desktop, web app and also as a web browser extension. You can use the app to store almost all tokens worth having as Guarda supports 45 different blockchains and over 10k tokens. Among other currencies, Guarda Web Wallet supports Bitcoin, Bitcoin Gold, Ethereum (+ERC20 tokens), Ethereum Classic, Zcash, XMRetc.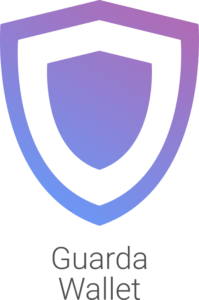 With Guarda, you remain in control of your keys at all times, and your funds cannot be used by anyone else. Like other mobile wallets, the keys to your funds are secured and encrypted on your own device. You use a PIN to access the Guarda app.
Guarda also has a built-in exchange service, so you can buy and trade coins from within the wallet. The wallet also supports staking for some popular chains like Tezosand CLO.
MyMonero (Web Wallet)
---
MyMonero is the only web wallet for Monero. It is managed by Riccardo "fluffypony" Spagni, a member of the Monero Core Team, MyMonero provides secure, hosted Monero accounts.
The wallet works like any account. You quickly create an account and jot down your 13-word private key login to access your funds.
When you create a wallet, you're presented with the following warning: "… It is extremely difficult for MyMonero to securely deliver its code to your browser. This means that there is considerable risk in using MyMonero for large amounts!"
The warning goes on to recommend that if you're looking to store your XMRfor the long term, you should consider a cold wallet.
MyMonero only encrypts your keys and stores the data on its servers. It cannot access your funds. However, as with any other hot crypto wallet, the security risk is heightened, and it is not recommended to store a significant amount of coins in this (type of) wallet.
Monero
Monerujo (Android Wallet)
---
Monerujo is currently only available on Android devices (mobile wallet) and it gives you full control over your own private key by storing it locally on your Android device. Monerujo (mobile wallet) takes up very little memory on your phone as it is a small and lightweight app that runs as a light wallet, giving you the option of running your own node or of using remote nodes to synchronize your wallet with the Monero blockchain.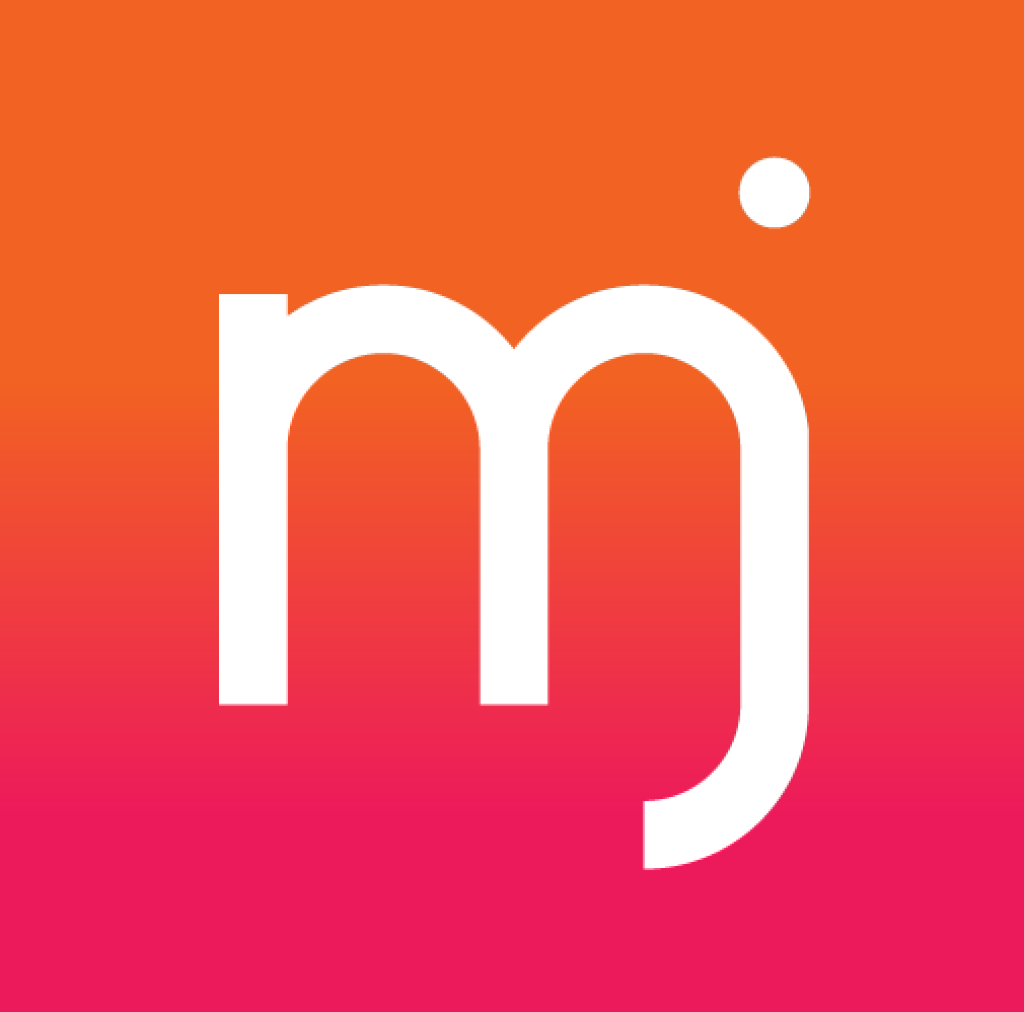 It's an open-source mobile wallet and the app's user interface is user-friendly, intuitive and easy to get used to. Some of the key features of Monerujo (mobile wallet) include the ability to manage multiple wallets as well as QR scanning functionality for simple sending and receiving XMR payments without needing to type an address. You can also use the XMR.to service to pay any BTC address from Monerujo (mobile wallet).
Monero Paper Wallet
---
Just like with bitcoin, you can also use a paper wallet generator to create a monero paper wallet that contains two QR codes and two keys, wherein one QR code helps you to generate a public address and the other QR code contains the private key.
Paper wallet if stored in a proper way is one of the most secure wallets, wherein there are no risks of getting hacked or getting stolen.
Ledger Nano X (Hardware Wallet)
---
Ledger presented their upgraded "Nano X" in January of 2019 during the annual Consumer Electronics Show in Las Vegas. Here is a full review of Ledger Nano X hardware wallet.
Nano X is pretty similar to the older Nano S. Retaining the USB-like design, the device comes with dimensions of 72mm x 18.6mm x 11.75mm and the weight of 34g.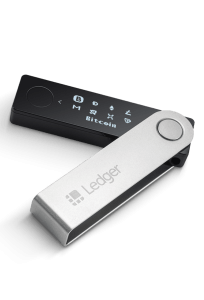 The wallet also comes with CC EAL5+ certified secure chip which stores your sensitive data, as well as built-in Bluetooth capabilities for wireless cryptocurrency management.
Ledger developed its own non-open source highly-secure operating system called BOLOS. This is the operating system seen on the Nano S and Ledger Blue. BOLOS is stored on the certified secure chip within the Ledger Nano X.
The device's software is compatible with 64-bit desktop computers (Windows 8+, macOS 10.8+, Linux) or smartphones (iOS 9+ or Android 7+). Nano X offers a wide selection of cryptographic support; check out the complete list here.
Ledger Nano X offers Bluetooth connectivity to its users, making it a great solution for people who want to manage their cryptocurrency on the go. The wallet can connect to the smartphone's Bluetooth and its contents can be monitored/controlled through the Ledger Live downloadable mobile app.

The device lets you install up to 100 cryptocurrency apps so you won't be able to store every single cryptocurrency out of 1100+ that are currently supported by Ledger.
Click here to buy Ledger Nano X.
Ledger Nano S (Hardware Wallet)
---
Ledger Nano S is a hardware wallet (cold wallet) from a French start-up that is designed for users who want increased security.
It's like a USB drive that connects to any USB port and acts as another source of protection. Nano S only starts up when plugged into a computer (or mobile device) because it doesn't have a battery.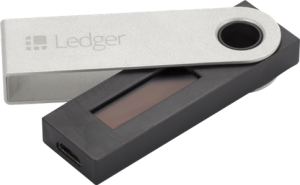 This wallet doesn't come with an anti-tampering sticker. The reason for that is because its cryptographic procedure checks for integrity of the instrument when powered on.
The Ledger also comes with two side buttons for confirming transactions and an OLED screen. The Nano S comes at a very competitive price and is one of the cheapest multi-currency hardware wallet (cold wallet). Read our full Ledger Nano S review here.
When you configure your Ledger as a new device, you have to set up your pin code to secure your wallet. After that, note down your 24-word recovery phrase and store it in a safe place. You can use this recovery phrase anytime to restore your Bitcoins.
With this wallet, you need not worry about the safety of your coins because your private keys are stored offline. You can use the Nano S on any computer, or Android phones with GreenBits or Mycelium.
The current list of Ledger supported cryptocurrencies:
BTC – Bitcoin
ETH – Ethereum (Wonder what is the best wallet for ethereum? Click here to find out.)
ETC – Ethereum Classic
STRAT – Stratis
DASH– Dash(Read here more about best DASH wallets.)
ZEC – Zcash(Z-addresses not supported)
DOGE – Dogecoin
LTC – Litecoin(Other top LTC wallets are mentioned in this article.)
XRP – Ripple(other good Ripple wallets)
XMR – Monero (best Monero wallets) 
almost all other relevant coins in the market.
Note: It's highly recommended that you always use a hardware wallet when you have a lot of Bitcoins or altcoins. Choose Ledger for the best Golem hardware wallet.
Pros: Great support, very secure, beginner friendly, competitive price.
Cons: More security = less usability (this is a problem with all cold wallets).
Trezor Wallet (Hardware)
---
Trezor is the world's first Bitcoin hardware wallet. Presented by SatoshiLabs, a Czech Republic-based company, Trezor has a reputation for providing top-notch security, protecting against both physical and virtual theft. Trezor is a small device with an OLED screen. It connects via a USB to your personal computer or phone.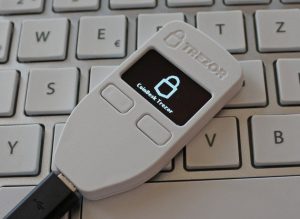 This wallet is the perfect solution for storing a large amount of Bitcoinsin order to keep them out of harms way, and its fundamental purpose is to store your private keys offline and sign transactions. Furthermore Trezor supports Chainlink, however, what Trezor lacks in style, it more than makes up in the security department and it sets the gold standard for crypto security.
The initial setup of Trezor is a bit different from the Nano S. Here is a full guide and review of Trezor hardware wallet.
With Trezor, when you first connect it to your PC, it shows a nine digit pin code on its OLED screen, and you need to enter the same pin code by clicking on your corresponding PC screen. This code is generated randomly every time you connect Trezor, and makes sure that even if your PC is compromised with malware, your private keys will still be safe with Trezor.
You will be asked to write your 24-word recovery seed after entering the pin. Again, your recovery key is the only way to restore your Bitcoins, which means that you need to keep it.
It's important to note that an additional passphrase can be added to the 24-word seed, which provides extra protection, because anyone who finds someone else's 24-word seed is free to access the funds. If the optional passphrase is added, then an attacker wouldn't be able to access funds without both the passphrase and the seed. The passphrase cannot be recovered if it is forgotten.
After that, using Trezor is pretty similar to the Ledger.
Trezor currently supports many crypto assets, including:
BTC – Bitcoin
ETH – Ethereum
ETC – Ethereum Classic
DASH – Dash
ZEC – Zcash
DOGE – Dogecoin
LTC – Litecoin
NMC – Namecoin
Trezor is currently available for OS X (version 10.8 and higher), Windows (version 7 and higher), and Linux. It can also be used with Android devices.
It can be used with apps such as Multibit HD, Mycelium, and TREZOR Wallet.
It costs $99 and is available in 3 colors – black, white, and gray.
Pros: Supports additional wallets and altcoins, easy to use and intuitive interface, extremely secure wallet.
Cons: Expensive relative to its competitor.
Exodus.io
---
Exodusis a well-designed and popular Monero wallet that supports Moneroand 100+ other crypto assets. Founded in 2015, it's one of the older wallets around and is known for its excellent design and ease of use. Co-Founders JP Richardson and Daniel Castignoli lead the company, with JP having published over 200 open source libraries and Daniel having designed for the likes of Apple, BMW, Louis Vuitton, and Nike.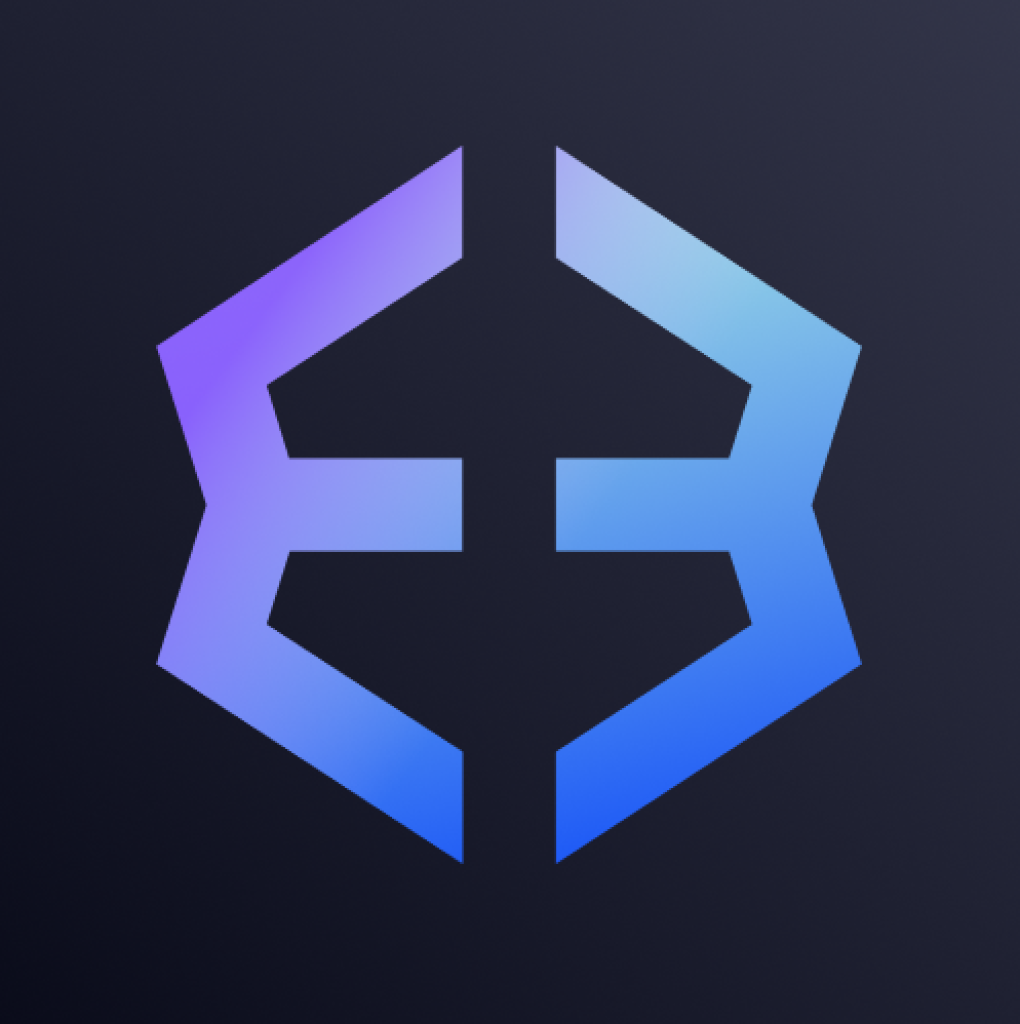 With Exodus, you can use Monero without having to download the Monero blockchain, which is close to 100 gigabytes in size. Privacy fans will also like Exodus due to the fact that users control their private keys and can exchange XMRfor other cryptos and vice versa, without sign up or identity verification.
Exodus also has a prompt and helpful support team if you have any issues. While Exodus only supports Monero on desktop for now, they've tweeted that they are working on mobile integration.
Edge Wallet (Mobile)
---
Edge'sfirst product, a bitcoincrypto wallet and business directory, was launched in the winter of 2014, under the company name of "AirBitz".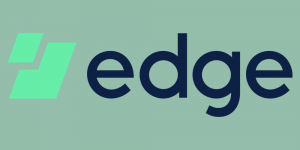 It allows users to send and receive 12 digital currencies (all the major ones like BTC, ETH, XMR, DASH, LTC) and also includes ShapeShiftintegration so you can quickly convert between coins and tokens.
All user data is stored locally and there's no need to pass your phone number, ID or any other private information to Edge (mobile wallet).
Read a full Edge wallet review here.

CaptainAltcoin's writers and guest post authors may or may not have a vested interest in any of the mentioned projects and businesses. None of the content on CaptainAltcoin is investment advice nor is it a replacement for advice from a certified financial planner. The views expressed in this article are those of the author and do not necessarily reflect the official policy or position of CaptainAltcoin.com