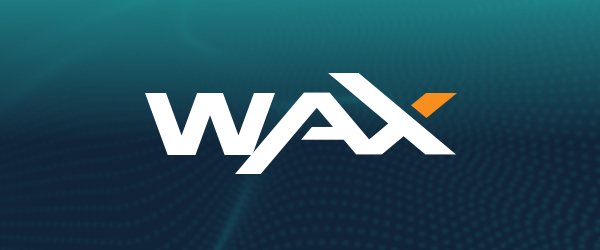 WAX token has been in a bit of a rut lately, to say the least. It peaked at $4.86/31060 satoshi way back in December 22, 2017 but that didn't last long as the currency dropped like a rock just two days later, down to $0.60/4344 satoshi. It ran up again to $2.73/18156 satoshi in early January before taking an absolute nosedive into nothingness. WAX fell under $1 in two weeks and continued the drop into February. March saw it record its all-time lows of $0.12/1513 satoshi and excluding a small recovery in April, the currency has pretty much flat lined ever since.
[vcw-full-card symbol="wax" color="black" currency1="USD" currency2="BTC" currency3="ETH" url="" target="_self"]
Trader mtraderbasso from TradingView recently posted this analysis:

"I like WAX because it makes sense that if a poopcoin were to work, it would work in video game asset trading. Anyway this is my idea for a TA bottom here. WAX will be releasing another token (1:1 in your wallet) and functionality for the ERC20 in Q4 so that's something to look forward to fundamentally as well."
WAX or Worldwide Asset Exchange is a platform that acts as a global decentralized marketplace for virtual assets. The market for this is rather massive, as estimates suggest that there is around $50 billion worth of tradable digital assets out there. Video game assets like skins and crypto collectibles, as well as any other item that can be stored/transferred/sold digitally can be done so on WAX. The project also recently confirmed their intention to expand on the market of physical collectibles.
---
?What is bitcoin mining process all about? Is it a good idea to mine bitcoins in 2018?
---
The platform works as a decentralized exchange and anyone can use it to offer his/hers digital assets for trade. The trade is secured through the application of smart contract technology and the value is exchanged through the ERC-20 WAX tokens. WAX tokens rest on a blockchain governed by a Delegated Proof of Stake algorithm, where holders use their tokens to vote in delegates who will handle the on-chain governance/verification activities. These network entities are called "Guilds", there is 64 of them at any moment and they allow the network to be faster than PoW chains like Bitcoin or Ethereum. If we were to look at its blockchain twin, EOS would probably be the best fitting project for this role.
The WAX platform also implements "Transfer Agents", which are trusted users who accept and transfer virtual goods between traders on the network. Transfer agents aren't your typical third-party escrow service as they are required to put up a bond of WAX tokens before being able to safeguard people's items. Transfer Agents don't provide their service for free, as they are rewarded a percentage of the fee that is charged for each transfer on the network.
WAX was created and developed by OpSkins, the company that became famous for creating a centralized market for trading virtual skins from a popular video game CSGO. They admit their original business might suffer from the creation of WAX, but they claim that they believe this decentralized marketplace will benefit the entire market for digital assets by making it a lot faster and a lot more liquid. Of course, they didn't completely cut off the WAX exchange as a source of revenue, as people who sell/buy/store items on the platform pay nominal fees to do so.
The two projects cooperated on creation of a project called VGO. VGO is a CryptoKitties clone which, instead of having people trade pictures of cats, has people trading pictures of CSGO skins. Yes, not real skins but pictures of them. The ethics of having minors trade and gamble with in-game pixels were questioned multiple times in the past; this new marketplace lets you trade pixels based on those original pixels which just screams unethical.
? True ownership, community-made and #blockchain based
? This "AK-47 | Arctic Ops" @VGO_gg collectible …
? Is traded on $WAX ExpressTrade. Buy here: https://t.co/pRepwK3VRR pic.twitter.com/HKZavxbgUz

— WAX.io (@wax_io) August 17, 2018
It's pretty easy to imagine the following scenario happening: a child goes onto the VGO website, sees a cheaper version of a popular, expensive CSGO skin, purchases it thinking he/she can use it in-game, and then realizes he/she just wasted half of his/hers pocket money for a picture of the in-game item. Still VGO, a project that was launched on the Ethereum blockchain but moved to the alpha WAX blockchain later on, is currently the most popular dApp in the world, according to WAX's Medium account.
While we're being controversial, the project's ICO was also surrounded by one. The ICO was launched by the Asian exchange Huobi with the token initially priced at 6.6 CNY, before it exploded to over 40000 CNY (0.36 BTC) in just a day (that's 6000% gains for you). This didn't last very long, as the token plummeted down to 2 CNY in less than 5 days. Several issues with the way Huobi marketed the ICO were noticed by users, including misrepresenting the amount of tokens available as well as the amount of tokens each user will get.

Huobi blamed WAX for providing faulty data but promised to compensate the investors who lost money from this error.
The WAX team seemingly shrugged off the criticism and the weak price action and has been busy as of late, as they delivered several key project updates. Marketing of the project was initiated and this somewhat cringy, but high-in-production-value ad was created as a key part of that. Part of the team's marketing strategy was a speaking engagement on this year's Comic Con Future Tech live event. Finally, a couple of partnerships have been made in the last couple of months, including one with an RTS game called Hush Rush, Terra Virtua and War Riders.
The main issue with the project is an ethical one, as many people question the skins industry and blame it for a lot of things, including the introduction of micropayments in video games and the overall rise of video game prices. Creating a market place where people, some of them underage, can freely trade those skins is a gray area that is still widely discussed among gamers and regulators alike. If you put all of this aside, WAX is a polished project that's very good at what it does: providing fraud-free, quick, simple and low-cost way of trading digital assets on a blockchain. Users can at any time purchase WAX tokens to trade items on the WAX ExpressTrade exchange, and they also have the additional commodity of being able to sell those items for fiat on the OpSkins website.
The price is probably being held down by the project's ICO mishap and the fact that people are still vary of blockchain and perhaps unwilling to go through the steps required to learn how to use dApps. At the same time, the project does face stiff competition from centralized counterparts who are also looking to profit off of 400 million gamers who own tradable digital assets. Finally, some sources claim that around 50% of tokens have been retained by the founders, which is a big turn-off in a world where decentralization is one of the key principles. Only future will tell if WAX has what it takes to surmount all of these obstacles and become the dominant force in the asset trading business.

CaptainAltcoin's writers and guest post authors may or may not have a vested interest in any of the mentioned projects and businesses. None of the content on CaptainAltcoin is investment advice nor is it a replacement for advice from a certified financial planner. The views expressed in this article are those of the author and do not necessarily reflect the official policy or position of CaptainAltcoin.com