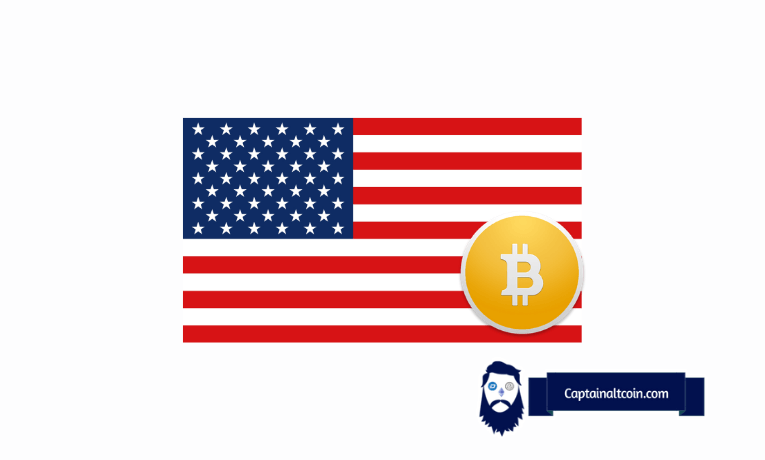 Regulations, regulations, regulations. Crypto has grown large enough for the regulators to pay attention to it and slowly but surely contain some of its aspects. Since bitcoin is decentralized, there is not much they can do to it but centralized services like exchanges are an easy target. This led to an exodus of many unregulated crypto exchanges from the USA and the ones left are all registered and in compliance with the current laws of Uncle Sam.
This is a list of those American (not necessarily headquartered in the USA but licensed to cater to the US residents) crypto exchange and trading platforms that still work.
What crypto exchanges are legal in the US?
---
Before we go into details of the best crypto exchanges in the US, let's have a quick look at 3 best options and after that, we will go not only though each of them more thoroughly, but some of its competitors as well.
The Best Crypto Exchanges in the U.S
---
Crypto exchange involves the buying and selling of bitcoins, which can become hectic for first-time investors. The best approach to make it trouble-free is by registering with a platform that offers a unique buying and selling process. Here, you get to determine when to buy, sell, and wait for the right moment to capitalize and generate more profit. That said, below are the best crypto exchanges in the US today for investors:
CoinBase is one of the most popular sites to buy Bitcoin, Ethereum, Litecoin or any of other 40+ supported coins. It allows users to purchase up to $7500 per week of Bitcoins via a credit card or debit card in:
the United States
Europe
Australia
Canada
United Kingdom
Singapore
Coinbase charges a flat 3.99% fee on all purchases via credit/debit card. This fee is among the lowest for US and European users.
Also, you will receive an additional $10 Bitcoin bonus when buying more than $100 of Bitcoins.
A quick step-by-step guide on how to get started buying Bitcoins using debit card on Coinbase:
Create an account on Coinbase here
Complete KYC (Know Your Customer)
Go to Payment settings page and click on the button "Add payment method".
Select a card and add a debit or a credit card.
Coinbase will make two small transactions.
Login to your card statement account.
You will notice the small transaction amount.
Add it to your Coinbase account under the payment page, and in this way you will verify the card.
Once the card is confirmed you can go to "buy/sell" and start buying Bitcoins anytime instantly using your added debit or credit card.
Our comprehensive review of Coinbase fees, security, and platform will help you learn more about them.
PROS ✅
Established reputation
Relatively low fees
High liquidity and buying limits
User friendly interface
CONS ❌
Coinbase may track where and how you spend your bitcoins
Support takes time to respond
Not available worldwide
Kraken began its operations in 2011 and has grown to become the largest cryptocurrency exchange in the United States and worldwide. It is US-based and offers cryptocurrency services to fiat trading. Currently, Kraken is available in 48 US states and over 170 countries while listing 40 cryptocurrencies for trade. Investors can buy and sell bitcoins and trade between coins and other currencies such as US Dollars.
Like other leading cryptocurrencies, you can trade various digital currencies besides bitcoin, such as Ethereum, Monero, ICONOMI, Ripple, and Litecoin. Experienced cryptocurrency investors get margin trading, among other features. The company is based in San Francisco and available across different players. Some of the hallmarks that set it apart from the rest include minimal transaction fees, superb exchange rate, suitable for beginners, and high trading volume.
Gemini was co-founded by Tyler and Cameron Winklevoss and its fully licensed US-based bitcoin and Ethereum exchange. The platform is traded in three currencies; US dollars, ether, and bitcoins preventing users from trading plethora and other cryptocurrencies. Gemini is widely recognized for its high volume traders' discounts, with all deposits and withdrawals being free for all investors. Besides, it has a user-friendly design, security and compliance, great analytics, and remains among the USA's most reputable crypto exchanges.
In order to serve its US customers legally, Binance launched a US-registered subsidiary Binance.us. The exchange is stripped of a lot of features that the mother company offers (most notably it offers no margin trading and lists far less coins).
KYC is mandatory and the exchange is yet to shine in full capacity as the US users rather use VPNs to trade bitcoin on the original Binance platform than register on the small US version
CEX.io is among the best cryptocurrency exchange platforms providing several payment methods while using bitcoin and other coins. It is suitable for beginners, especially those looking to trade fiat money with cryptocurrency effortlessly. More so, CEX.io comes with an easy-to-use interface that enables investors to navigate and sell coins and explore crypto exchanges readily.
The platform also comes with a personalized and user-friendly trading dashboard and margin trading for professional investors. It accompanies a brokerage service for novice traders to buy bitcoins at market price. Like the best crypto exchanges, CEX.io is a secure and intuitive platform with an excellent reputation, API solutions, a decent exchange rate, and support of various payment methods.
Originally created in 2013, CoinMama is both a cryptocurrency broker and exchange platform located in Israel. It serves all countries globally except sanctions ones such as North Korea. In the United States, it is available in 43 States, providing all the services an investor or broker may need. Some of the advantages of using CoinMama include everyday payments, a user-friendly platform, swift coins to your wallet, and a ready support team.
CoinMama also couples with robust security protocols, which makes it the best crypto exchange for first-time buyers. You can buy coins via debit or credit card, which is the simplest method available on the platform. Investors are allowed to trade existing coins with another cryptocurrency without transferring between bitcoin or Ethereum. CoinMama also accepts SEPA bank transfers and ApplePay, among other purchase options available.
Another Asia-based exchange that closely emulated Binance model with less success but good enough to be on of the top exchanges in 2021, four years after its inception.
Is KuCoin legal in the US?
KuCoin is not regulated in the US, but you can still use it. Use Coinbase or Gemini as your onramp for USD. Then send crypto of your choice to Kucoin, convert to USDT and go crazy with the underrated low cap gems.
KYC is not mandatory on KuCoin. You can still do transactions even if you are not verified yet. However, there'll be a withdrawal limit of 5 BTC per 24 hours for unverified accounts.
A US citizen won't be able to get KYC on KuCoin but the exchange still allows you to trade as long as your crypto deposit is not previously blacklisted by other exchange.
5 BTC is a lot of money and unless you plan to withdraw more than $250k worth of USDT evey 24 hours you won't have an issue. Even though you come from the US, Kucoin funds insurance covers your money as well, regardless where you come from. So in the unlikely event the exchange gets hacked again, your funds will be safe.
It has its own KCS coin, offers margin trading, crypto to fiat purchases and withdrawals; and since more recently it offers staking and savings accounts as well.
What Are the Main Features of The Best Crypto Exchanges?
---
Choosing the right crypto exchange is often tricky, especially with hundreds of them out there promising the best trading platform. Yet, you may get stuck with a couple of them and wonder which to consider and enjoy your digital coin buying and selling experience. Though there exists no robust answer to get you started, here are the key features to help you choose the right crypto trading platform.
Security
The cryptocurrency industry faces a significant threat to hacks, fraud, and risk to personal data. It is henceforth vital to research rigorously to determine the right platform with solid safety measures. You can always find this by asking other traders or online reviews as some provide great insights. Other factors to consider are two-factor authentication, proof of reserve, and cold storage for the majority of funds.
Supported Cryptocurrencies
Though some crypto exchanges offer the best trading solutions, they have a limited number of various cryptocurrencies to invest in besides bitcoins. With this, choose the right crypto exchange with several cryptocurrency options enabling you to trade between different coins readily. This ensures you never have to focus on a limited number of cryptocurrencies with hundreds already in the market.
Fees and Rates
Different crypto exchanges use various ways to charge customers, thus essential to learn about these fees. Most charges emerge from a given percentage of the traded amount that should remain within one percent. Some are even lower. Intrinsically, it is essential to consider fees charged across different transactions within your preferred platforms.
Location
The US has several crypto exchanges, some of them emerging the best, both locally-based and others headquartered in other countries. Based on country, some specific exchanges within your locale may seem to work best than famous ones that operate internationally. This includes fiat currency, fees, and laws that can hinder an investor's full potential to use the platform.
Liquidity
Liquidity plays a vital role in regulating prices and speed of transactions; hence your preferred crypto exchange should incorporate adequate liquidity and trading volume. Such an approach facilitates prompt transactions and ease of usage. Again, it enables you to buy and sell without affecting cryptocurrency's price.
How to Pick the Best Crypto Exchange for Yourself?
---
The reality for getting into the leading crypto exchange can become quite challenging when picking the right platform. Most investors prefer working directly with a decentralized platform without the need for a middleman. Exchanges are a pathway to cryptocurrencies, and here are effective means to pick the right platform.
Find the Best Exchange Within Your Locale
If you are a US-based investor, it is advisable to pick an exchange located in the United States. Check on the address and confirm it is the right address to avoid getting hacked and losing your investment. Coinbase, Gemini, and Bittrex are among cryptocurrency exchanges based and regulated in the US.
Check Germane Policies
Some exchanges don't accept U.S. dollars, where you'll first need an exchange that takes cash to obtain digital tokens. This is tedious; hence read through the policies to learn how to acquire your first digital coins and tokens to begin trading. Always pick a crypto exchange that allows US dollars, bitcoins, and other cryptocurrencies available today.
Reputation
Search engines can readily provide great acumens regarding various exchanges available in the industry today. Online forums also provide information about the reputations of different platforms, helping you learn more about them. With this, you can quickly pick a crypto exchange that is most recommended by many users.
Check on Security
Experts suggest that secure and regulated exchanges tend to reduce cases of illegal trades and fraudulent activities. Besides, it prevents hacks and prevents instances of failed withdrawals when things go astray. As such, pick an exchange that keeps most assets offline, crucial for preventing losses due to fraud and hacks.
Usability
User-interface is a concern as it varies between different cryptocurrency exchange sites. Some may become problematic to beginners with a full range of panels coupled with confusing tables and candlesticks. The best site should be beginner-friendly while also considering professional investors registering with the site. Always check on the usability of the website when picking an exchange platform.
What Crypto Exchanges Can US Citizens Use?
---
US citizens can also trade digital coins via different platforms in the United States and other countries. However, several platforms can become confusing or rather cumbersome to trade with. Some of the top cryptocurrencies suitable for US investors are Coinbase, eToro, Binance US, Kraken, Gemini, Changelly, and CEX.io.
Though some of these exchanges are unavailable in a few States, they are the best to trade with. Again, they are regulated and licensed, ensuring traders never engage in illegal and risky trading options. These exchanges accompany various benefits, including offering US dollar, bitcoin, and other cryptocurrency exchanges.
Why Is Binance Banned in The U.S.?
---
Binance announced that it would stop serving US-based traders as of September 2019. At the time, US investors received emails prompting them to withdraw their funds within 90 days after the announcement. Binance's move came after the US government began legal cases against crypto derivatives exchange BitMEX. Binance hence emerged to be among the targeted exchanges. According to the Financial Action Task Force, Binance began shifting operations sequentially, being ostensible to avoid regulations.
How Do I Get Cryptocurrency in the USA?
---
The United States accounts for about a quarter of bitcoin trading worldwide, especially with no federal laws governing this sector. This means that the purchase and exchange of digital coins are entirely legal within the United States. To buy bitcoins, you must first get a bitcoin wallet to store your digital coins for future use. You can pay using various methods available, including credit and debit cards and bank transfers.
Based on your platform, some US-based exchanges may require to provide photo I.D. and other relevant information. Bitcoin remains a new asset making it an excellent deal of price volatility coupled with legal and tax status. Though it is still questionable in different countries, including the US, you can quickly get them ready.
Is Bitcoin Taxed in the USA?
---
In the United States, Bitcoin, like other cryptocurrencies such as Ethereum, is considered property for tax purposes. Any loss or gain of bitcoins is taxed and never treated like form of foreign currency. With this, the buying and exchange of bitcoin in the U.S. remains within the general tax principle of property transactions.
As an investor, Bitcoin is a capital asset, and hence it is subject to capital gains tax where every sale and exchange is taxable. Typically, taxes are calculated based on the difference between the fair market value of the sale and the adjustable basis. The same applies when bitcoin is exchanged with other cryptocurrencies.
Tools like bitcoin tax calculators can help you out in calculating what you owe to the state with Koinly, Cointracking, and Cryptotrader.tax being the leading platforms of that crypto sector.
Bitcoin is a decentralized cryptocurrency used as fiat currency to trade but can be quickly converted into real cash. Bitcoins are taxed when it comes to taxation, but the IRS treats bitcoins as assets or intangible property than being a currency. US-based investors hence have to report as taxpayers when they transact cryptocurrencies for tax purposes.
The Internal Revenue Service (IRS) has declared it mandatory for all cryptocurrency traders to report bitcoin transactions failure, leading to legal actions. The same applies to using bitcoin to pay for products and services, which also incur capital gains taxes. Taxes apply when you sell bitcoins mined personally to a third party, sell bitcoins purchased from other traders, use bitcoins mined to buy goods or services, and use bitcoins bought from another trader to buy products and services.
Are Cryptocurrency Exchanges Safe?
---
Several cryptocurrency exchanges have been hit by cyber-attacks and robbed tens to hundreds of millions of dollars over the years. Despite most investors benefiting from trading bitcoin, it has become hectic for some investors who lost millions of dollars due to hacks. The appropriate answer to the question can be either way.
Crypto exchanges can be safe when adequate safety measures are put in place for a given platform. This includes storing assets offline and investors choosing legit platforms that are secure, licensed, and regulated. On the other hand, crypto exchanges with inadequate security precautions can also become unsafe and unsuitable for bitcoin traders.
Where Should I Store My Cryptocurrency?
---
Cryptocurrencies like bitcoin are faced with undeniable hacking events, which seem a recurring situation globally. With new investors in the system, keeping their investments secure can become tricky, giving hackers a chance to steal them. To avoid losing your digital coins, it is essential to consider cold storage, often referred to as offline wallets.
Offline storage is among the safest ways for keeping your bitcoins secure as these wallets are inaccessible through the internet. More so, you can couple it with hardware wallets, which are also safer though users can experience individual difficulties accessing their tokens. These are among the more recommended methods of securing cryptocurrencies and storing them safely for future usage.
What Is the Best Cryptocurrency Exchange for Beginners?
---
With cryptocurrency booming, more investors consider reaping something when buying and exchanging these digital coins and tokens. However, newbies find it hard to determine the approach to use and thrive in this sector. The best approach to excel is choosing the right platform by considering factors such as the development team, the security of funds, reputation, and ease of usage and UI.
That said, Coinbase, CEX, Changelly, KuCoin, Binance, and eToro are among some of the best platforms for beginners to learn how to trade cryptocurrencies. They are also great exchanges for professional investors as they accompany several features that make them suitable for all traders. As a beginner, it is imperative to learn the basics before venturing into buying and selling bitcoins and other cryptocurrencies.
Are All the Top Cryptocurrencies Exchanges Based in The United States?
---
The buying and selling of bitcoins, including other cryptocurrencies, occur globally, and the same applies to traders. With this, hundreds of exchanges offer the platform for investors and often serve different countries, including the United States. This leads to a difference in exchange volume and unique features that determine how specific platforms stand out from the rest.
Though some top crypto exchange companies are US-based, others emerge from different countries like CoinMama, located in Israel but serves US citizens. Therefore, not all exchanges listed as the best in the industry are based in the United States. Some offer the best buying and exchange services but are situated in different countries globally.
Bottom Line – Best Crypto Exchanges in USA
---
Whether you are an amateur or expert in the crypto world, you are likely to have found it beneficial and looking for the best platform to trade and exchange tokens. With several crypto exchanges in the United States, picking the right one means getting the best when trading. This guide provides insights regarding the US's top exchanges while answering some of the common queries among investors.