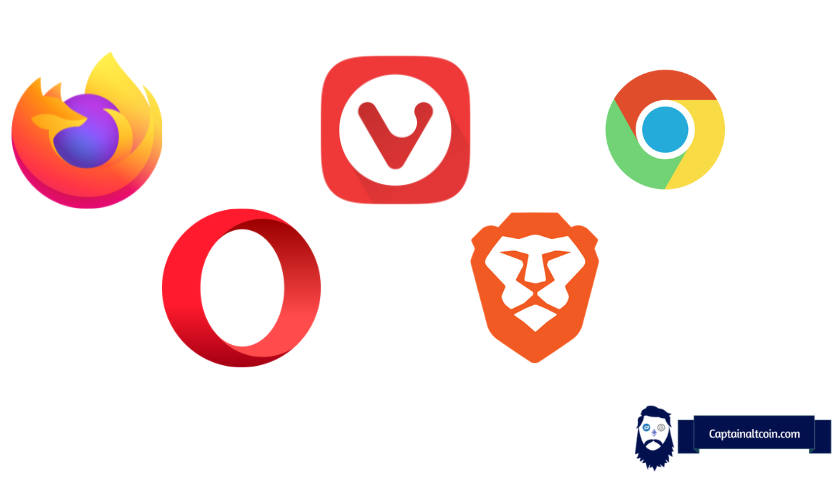 10 Best Browsers For Cryptocurrency 2022
---
Web browsers have become an integral piece of our daily lives. Without them, we wouldn't have access to many online resources like email, social media, shopping sites, banking apps, etc. In fact, it is safe to say that most people use a web browser every single day.
That being said, it is important to realize that even though we might think of ourselves as experts at navigating the Internet, we still don't know everything about how it works. For example, we're not aware of what happens behind the scenes when we open up a new tab or load a new page.
When it comes to cryptocurrencies, privacy and security are among the most important qualities to consider. The platform you use to trade crypto carries most of the responsibil­ity of keeping your wallet and personal information safe.
However, you still need a secure web browser that protects your passwords, browsing history, and cookies. You can ensure security by keeping an image installed on a separate virtual server with your regular web browser to use exclusively for cryptocurrency operations.
If that is too complicated for you, then installing an encrypted browser helps.
Since privacy and security are the defining characteristics of an ideal crypto browser, the most secure browsers for cryptocurrencies are essentially a list of all modern browsers. However, if you want to browse crypto transactions securely, you need more than just that.
Best Browsers for Cryptocurrency
---
Brave Browser – Fast, Private, Crypto Focused
---
Brave, a free open source web browser developed by the same guy who founded Mozilla and wrote JavaScript, offers a simple, private and secure interface and a fast browsing experience. It blocks ads and trackers, allowing users to browse anonymously without being tracked. In addition, the browser natively has built-in crypto wallets and integrations with different blockchains.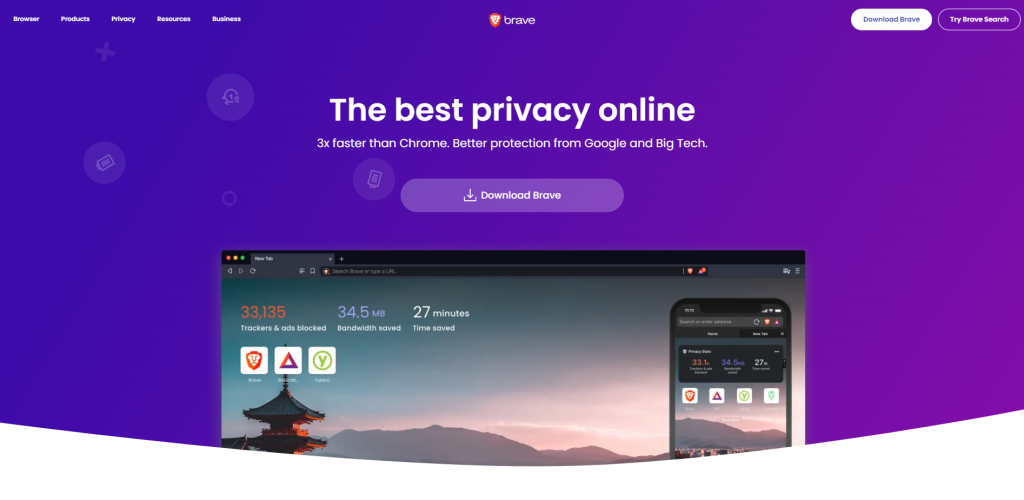 The browser uses the same code base as Chrome, Firefox, and Opera, meaning it is compatible with most extensions and themes. However, unlike those browsers, Brave does not allow third-party cookies, meaning that it cannot store information about your preferences or history.
Why Should You Use Brave Browser?
There are lots of reasons why you should consider switching to a privacy-focused browser like Brave. Here are just a few:
1. Adblockers.
Ads are everywhere online. They interrupt websites, slow browsing speeds, and even infect computers with malware.
Brave Browser blocks ads and other tracking tools. This means you can browse without being bombarded by annoying popups, banners, and other distractions.
2. Fingerprinting prevention.
Fingerprinting occurs when advertisers collect data about users' web browsers and devices. This allows them to target ads based on user preferences and behavior.
Brave Browser prevents fingerprinting by default. This means you can surf the internet without worrying about having your personal info collected.
3. Cookie control.
Cookies are small files stored on your computer that allow websites to recognize you. Cookies aren't always used for nefarious purposes, but they can be used to track your activity on the Internet.
Brave Browser lets you manage cookies through its Settings menu. You can turn off cookies entirely, set cookie permissions, delete cookies, and more.
4. HTTPS upgrade.
HTTPS stands for Hypertext Transfer Protocol Secure. It's a secure version of HTTP (the protocol that powers the World Wide Web).
When you visit a website over HTTPS, your connection is encrypted. This makes it harder for hackers to intercept your communications.
5. Block scripts.
Block scripts are code that runs automatically whenever you load a webpage. These scripts often perform tasks such as collecting data about your browsing habits, sending your location information back to third parties, and installing malicious software onto your device.
Brave Browser lets users disable scripts altogether. This means you can view pages without getting bombarded by unwanted advertisements, pop-ups, and other distractions.
Tor – The highest level of privacy
---
Tor Browser is a free, open-source software project that provides a way to surf the internet anonymously. It uses encryption technology called onion routing to route your data through multiple computers around the world, creating what's known as the onion network. This makes it impossible for anyone — including the site operator — to see where you are coming from or where you are going.


Tor is a software bundle designed to provide anonymous web browsing. It works by routing traffic through several computers around the world, making it very difficult to trace where data originated. This makes it ideal for people who want to browse the internet without being tracked online.
The Tor browser is similar to many browsers you've used before, including Chrome, Firefox, Safari, Opera, and Microsoft Edge. You'll find familiar features like bookmarks, history, and tabs. However, there are some key differences. For example, unlike regular browsers, Tor doesn't store information about what sites you visit. Instead, it uses a system called onion routing to ensure no one knows what site you're looking at.
Tor is free to download and install. There are no ads or popups. You don't even need to register.
The Tor browser is open source, and the code is freely available. Anyone can view the source code and contribute to development. If you'd rather just use the browser, you can download the Tor Browser Bundle, which includes Tor, Vidalia, and Privoxy preinstalled.
Mozilla Firefox — High-Level Privacy and Customization
---
Mozilla Firefox is one of the most popular browsers around. Its popularity stems from its simple interface, fast performance, and many useful features.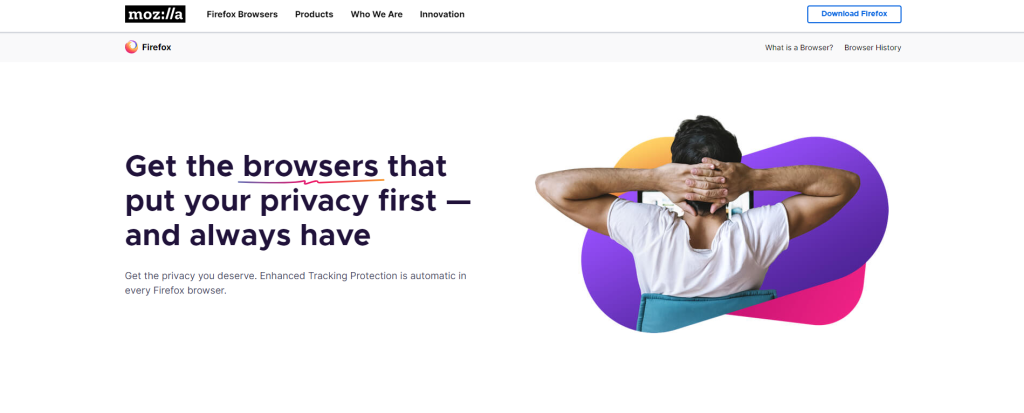 Firefox uses less RAM than Chrome, so your computer won't slow down while browsing.
Powerful private browsing. If you're looking for something specific, there's no better way to find it than to use private browsing mode.
Ad tracker blocking. Some sites track your activity and show ads based on what you've been doing online. With Firefox, you can block those ads.
It has HTTPS Everywhere, which means you never have to worry about visiting an insecure version of any exchange or wallet. You can also use NoScript, which protects against hackers. You also get sandboxed apps and fingerprinting protection.
Epic — Secure Browser With a Built-in VPN
---
Epic Browser is built on top of the open-source Chromium project. Epic uses Chromium to provide source code for its Unreal Engine game engine.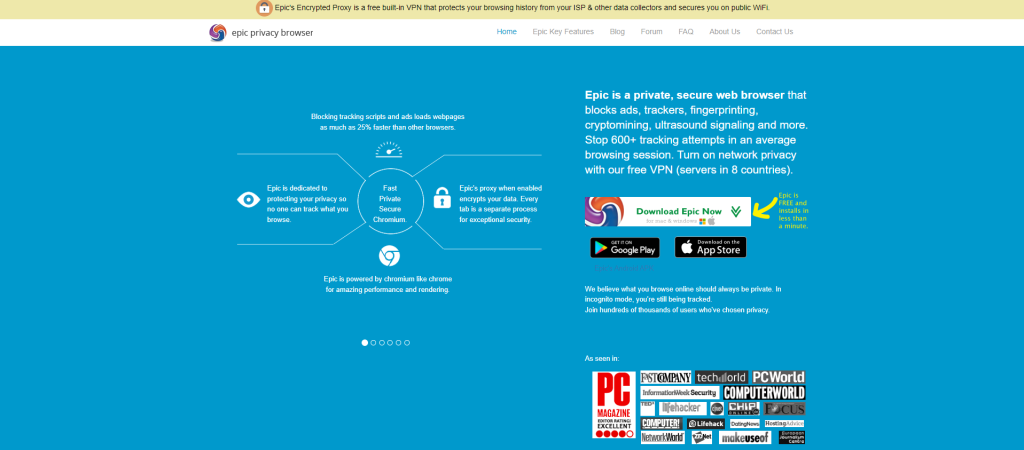 Because Epic relies on Google's Chromium browser, the back-end technology that powers Chrome, including the Blink rendering engine and V8 JavaScript engine, also power Epic.
Epic takes several steps in order to decrease the amount of information the web browser leaks to the outside world.
While rival browsers like Google's Chrome and Mozilla's Firefox allow users to browse privately, Epic runs in a private browsing mode all the time. When a user closes Epic, data is automatically deleted, which includes all cookies, all browsing histories, and all contents of the browsers cache.
Hidden Reflex runs all search requests through its own VPN service, which hides the user's real IP addresses. This prevents search engines from tracking users by their IP addresses.
You can also turn on the VPN manually by clicking on an icon next to the address bar to mask your IP address, preventing websites, services, and online apps that use your IP address to record your location, then using it for tracking purposes.
Epic Blocks is an ad blocker that also blocks a host of ad trackings and tracking techniques that attempt to follow users through their online journeys or identify them as narrowly and accurately as possible. Epic Blocks includes a blacklist of trackers and scripts used to fingerprint users.
And Epic doesn't pass along referrer header info, which identifies the site from which a user came. (That's often a previous page, such as the search engine results page.)
Epic, by default, removes all Google Services from Chromium so that you don't use Google's servers when you browse.
Osiris
---
Osiris is an innovative browser that aims to provide users with a superior web browsing experience. Recently, Osiris was discussed by China's largest blockchain media outlet, Gold Finance, and it has become the third-largest blockchain browser after Opera and Brave.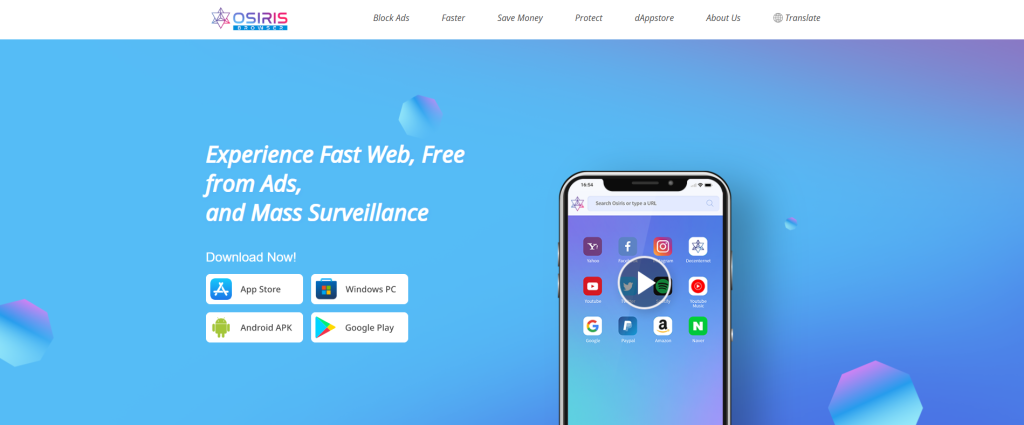 Osiris is a web browser that aims to provide users with a safe browsing experience. It is built on top of blockchain technology and is designed to block ads and trackers by default, and it does not require any revenue from advertisements.
Osiris Browser's concept is intriguing because it lets users interact with blockchain technologies right away.
Osiris browser is a free web browser that blocks ads and other annoying elements on websites. Users can also block information collection scripts presented in cookies. Osiris browser is an ad-free browser that doesn't collect user data.
The answer lies in building a well-architectured alternative revenue stream through its Metawallet and Acent mainnet.
Osiris is a platform built on top of the Acent blockchain. It is designed to work as a second-layer solution for most blockchains to push mainstream adoption of blockchain technology. It is supposed to be compatible with other blockchains and will generate revenue through increased usage of the ACE token.
It is built-in wallet is supposed to be a blockchain agnostic Metawallet that connects second-layer solutions, is able to handle higher and faster transactions per second, and promotes interconnectivity between most major blockchains like Ethereum, Bitcoin, Tron, and Polkadot through its Acent blockchain. Osiris currently has active users in 137 Countries, and its ACE token is listed on Kucoin. What's best is that its recent TRON integration now allows it to effortlessly process TRON transactions in real-time and render TRON decentralized apps through Metawallet.
Apart from its uncensor­ed liberty search engine, Osiris says it's building an anonymous browsing mode and a free VPN service too.
Osiris has not yet launched, so there are still bugs that don't appear in mature browsers anymore, and it remains to be seen if it can deliver all of its plans.
Pale Moon — Customization King
---
A Mozilla project, Pale Moon is a lightweight version of Firefox that offers endless options for customization. With Pale Moon, you can change the look and feel of your browser to make it fit your needs. You can choose from a variety of themes, fonts, colors, icons, and much more.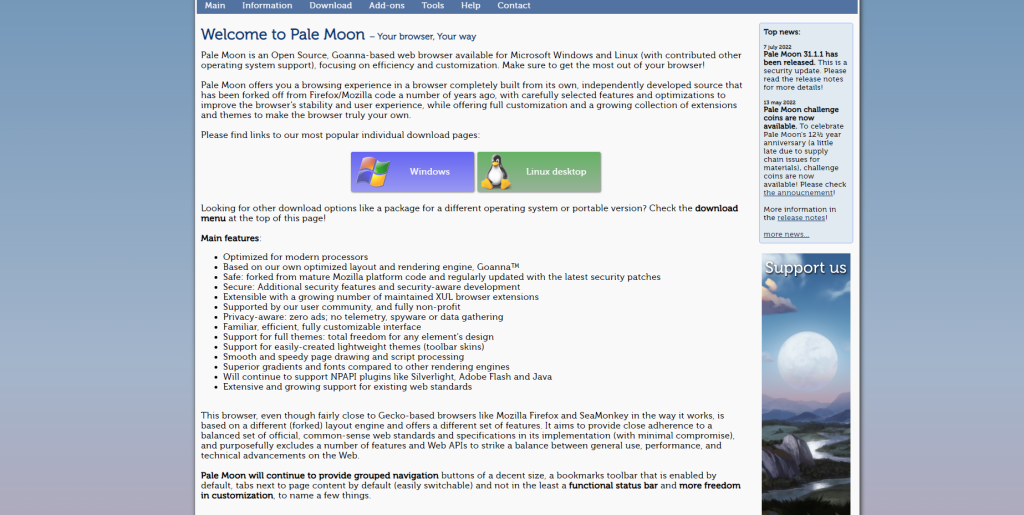 You can even add plugins like Adblock Plus, a privacy extension, and many others. This makes Pale Moon perfect for people looking for an alternative to Chrome.
The browser supports extensions such as LastPass, uBlock Origin, Privacy Badger, HTTPS Everywhere, Ghostery, and more.
Waterfox
---
Waterfox uses Mozilla's Firefox source code, meaning you don't have to go through the hassle of installing and updating individual components manually. Instead, just install Waterfox and let it handle everything automatically. You'll still have access to Firefox's powerful features, such as tab management, bookmarks, history, and syncing across multiple devices.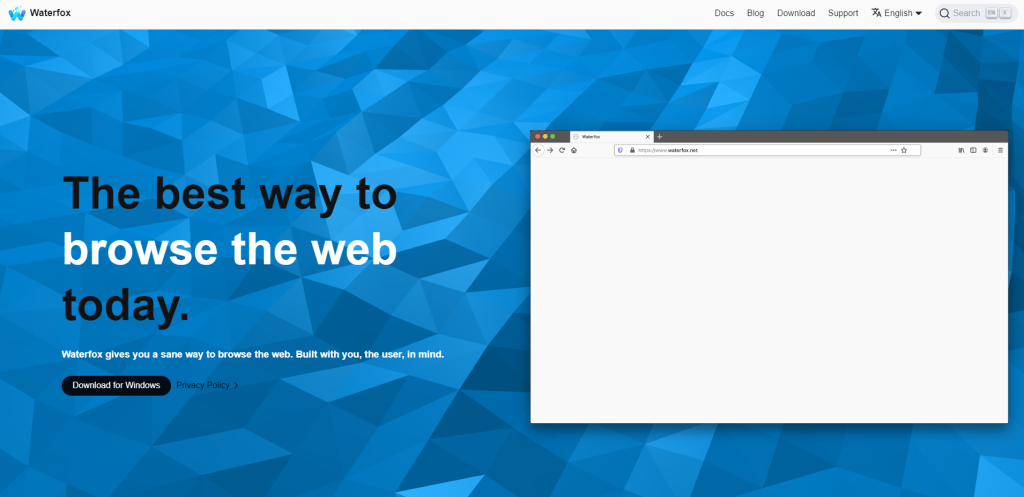 The best part about Waterfox is that it supports most of the same Firefox extensions as the original, but without having to worry about compatibility issues. In addition, because it's based on Firefox source code, it doesn't require manual configuration, making it easy to use.
I tested 12 plugins, including two discontinued extensions from Waterfox's repository, and they all work.
LibreWolf
---
LibreWolf does not come with a lot of features, but what it does offer is exactly what most people look for in a browser: good security and privacy.
In addition to tracking fewer events, LibreWolf removes some of the built-in extensions that Firefox offers. For example, it doesn't include the Pocket integration because it wants to keep your personal data separate from third-party apps.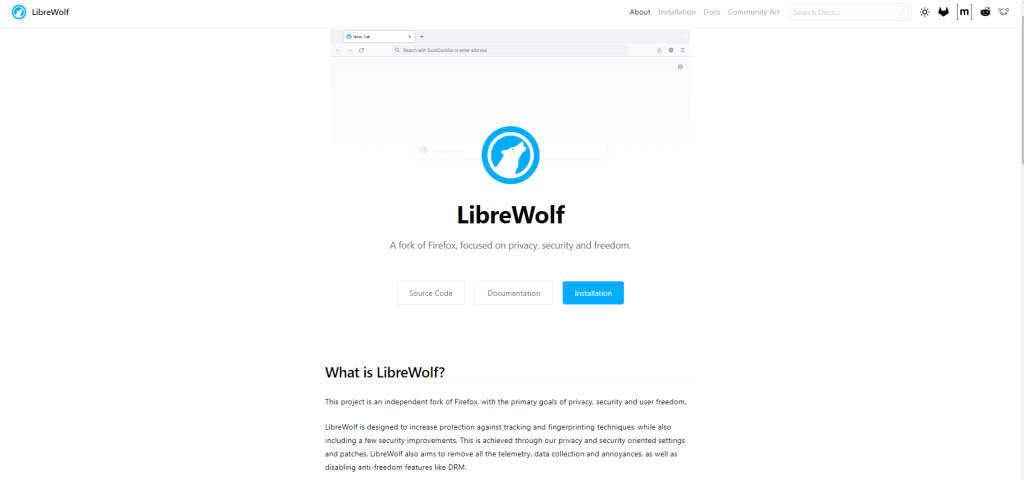 LibreWolf is another Firefox fork that aims to bring privacy and security to the browser. Unlike Waterfox, LibreWolf doesn't come with many bells and whistles, but it succeeds at pushing those privacy and security limits.
LibreWolf is one the best browsers for crypto if security and privacy are your top priorities.
It doesn't collect your data or what you do inside your browser. Your wallet address never gets sent anywhere. There is no need to worry about your password getting leaked or hacked. No adware or cookie tracking either.
Ads are annoying, especially when they slow down your browsing experience. Ad blockers like uBlock Origin give you double the protection from intrusive ads. The side benefit of using an ad blocker is that websites load faster, and you save data because fewer ads are running on the page.
The web browser also includes several privacy-conscious search tools like Qwant, DuckDuc­kGo, and Searx
LibreWolf also releases frequent updates, usually from the newest stable Firefox version, ensuring up-to-date safety and stability.
It has no built-in wallets, and you would need to know some coding to make your own wallet for LibreWolf.
Google Chrome — Regular Updates but Used for Surveillance
---
Chrome is not renowned for its privacy. But it is great when it comes to security.
Chrome is the most widely used web browser, with over 65% market dominance. Thanks to regular updates and a large team dedicated to protecting users' privacy, user data remains safe.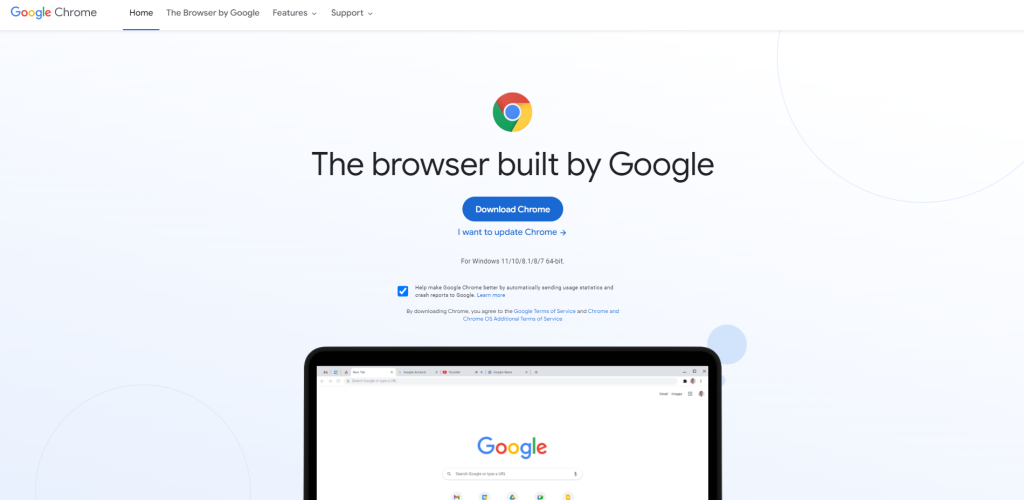 Google Chrome automatically updates itself every 6 to 8 weeks. Parts of the code are open source. You can scrutinize them and modify them as you please.
Chrome is one of the safest web browsers for cryptocurrencies. It is regularly removing harmful extensions from the store. It might still be owned by big tech, but it is one of the best options for users looking for security.
Chrome has an extensive extension library. There are many extensions available to help you manage your digital life. You can easily download them from the Chrome Web Store. Some of the best ones include a cryptocurrency wallet, a web browser, and a search engine.
Google Chrome is a web browser that is free and open-source software. It is available for Windows, macOS, Linux, Android, iOS, and other operating systems. Google Chrome is the default web browser on all Chromebooks.
If privacy is your main concern when choosing a web browser, then Google Chrome may not be the best option. However, it holds up well for security.
Iridium Browser — Chromium Browser That's Built for Privacy
---
Iridium is a free web browser designed specifically for people who value their privacy. This browser doesn't track your browsing history and searches, nor does it send information about your activity to advertisers.
Compatible with: Windows, Mac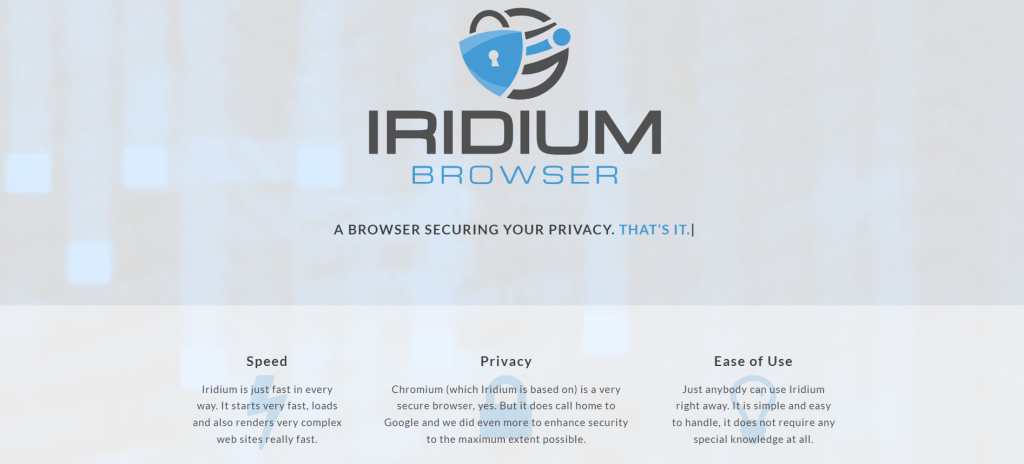 Iridium is not some fly-by-night operation. It is backed by the Open Source Business Alliance. According to Iridium, the OSBA has around 190 members.
Overall, I was happy with Iridium. I was able to install all four of the extensions that I use. It was easy for me to visit the page that I wanted. A yellow notification flashed on my screen a few times while I browsed through the Chrome Web Store to tell me where I was being directed to. It wasn't a problem because I was in the Chrome web store.
Iridium is a good idea with a well-meaning purpose. But at the end of the day, Iridium still relies on Google Chrome. Yes, I know Chromium, but the point still stands. Other open-source web browsers aren't based on Google at all.
Browsers to avoid
---
Vivaldi
---
Vivaldi is a browser that stands out from the crowd because it offers a lot of features. For example, there are built-in ad blockers, a privacy mode, and a tracker blocker. You can block ads, trackers, and cookies too. Plus, it supports multiple search engines, including Startpage, DuckDuckGo, Blekko, Yandex, and many others.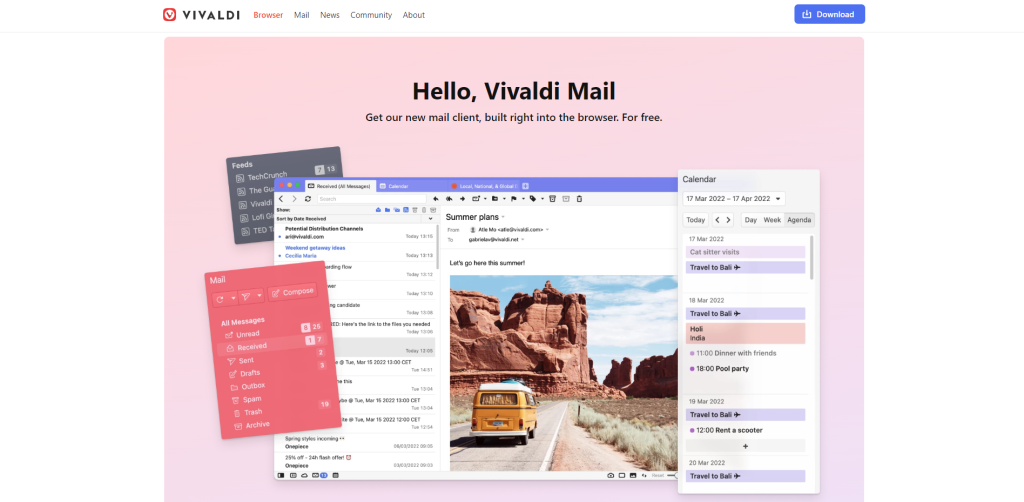 It has some shortcomings, too, such as its privacy policy, which assigns each installation to a specific user ID stored in every device.
The company claims that it does this to gather information about the number of active Vivaldis and their location, but it also collects more data than is needed. The reason for this, according to the company, is to find out how many people are using Vivaldi and where they live. However, the data collected to determine this is more extensive than required.
You also need to register your name and email address to use Vivaldi. This isn't required with another browser, so it's a questionable practice.
The interface is clean and simple. Everything is organized into tabs, making navigation easy. And since Vivaldi is based on Chromium, it runs well on Windows, macOS, Linux, Android, iOS, Chrome OS, etc.
The browser is highly customizable, with options ranging from changing the default color scheme to adding custom icons to the toolbar. It also includes tab grouping, screen recording, and built-in VPN support.
While the browser doesn't record location data, it does send anonymous usage statistics via Telemetry every 30 minutes. These include how long you spend reading articles, opening images, and typing text.
Some users are concerned about the privacy implications of sending such information, especially since the browser isn't fully open source. However, Vivaldi says that it doesn't store any personal data beyond what's needed
Opera
---
Opera makes it easy to block ads and trackers, hide your IP address, and surf privately. Now, it's offering a free VPN option for those who don't feel comfortable with ad blockers alone. However, the built in VPN is just a proxy disguised as an encrypted tunnel. It suffered an attack in 2016, and the browser continues to have issues with WebRTC leaks.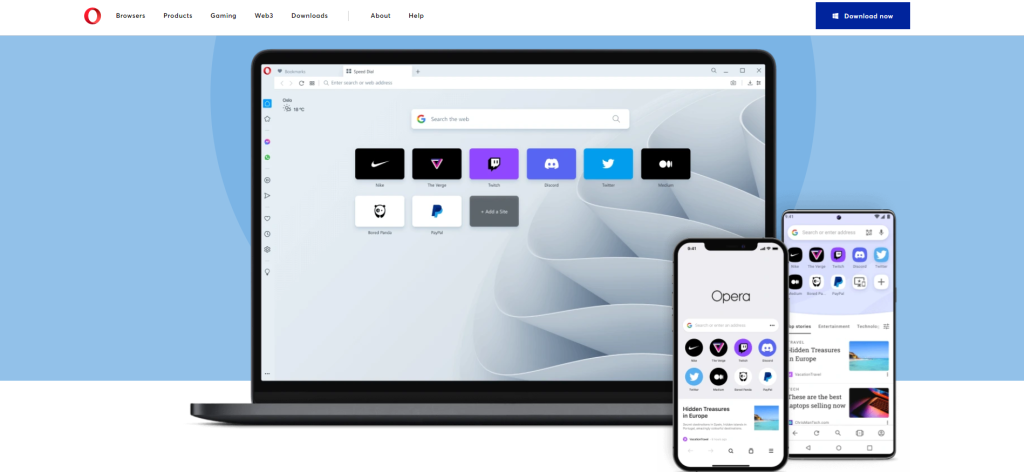 Another problem is that if you do not use HTTPS encryption, your users' personal data can be stolen by third parties. Even though it gives no details about the data collected, it says that some third party includes big companies like Facebook and Twitter, as well as some small companies that don't use https encryption.
To top this all off, Opera was acquired by a Chinese company in 2016. Since China has dodgy internet laws, it's not ideal. However, you can customize your privacy and security setting with Opera, but unfortunately, this is quite tricky. So, you'd be better off using a secure browser with the default security settings.
Qualities of a Good Crypto Browser
---
In-built VPN
---
VPNs pick up your secure browser's slack by encrypting your data, hiding your physical location, and giving you an IP address that doesn't belong to you. When you connect to the VPN server, you create an encrypted tunnel for your data to travel safely, so your information is virtually invisible to outsiders and third parties. You also take on a new IP address, so websites and third parties can't see your own.
With a VPN, you can browse the internet anonymously. You can also access geo-restricted content without being restricted to a certain country. A VPN encrypts your data so no one can see where you are accessing the internet from.
In-built Wallet
---
If you're looking for something specific like Trezor support, Ledger support, or even just a simple interface to manage your funds, you'll probably find what you're looking for. But if you want a full-fledged crypto wallet, you might have to wait a little longer.
There are quite a few browsers out there that offer an integrated wallet, including Brave, Opera, Vivaldi, and Yandex.Browser. Some even allow you to access multiple wallets simultaneously.
But while these features seem like a great way to simplify things for people who use cryptocurrencies frequently, they don't necessarily make sense for everyone. If you're someone who uses cryptocurrency infrequently, you might not see much value in having a browser that acts as a wallet.
You could always set up your own web wallet, but that requires a lot of technical knowledge. And since most web wallets require you to upload your private keys, you'd have to worry about losing them if your computer gets stolen. Having a browser that does everything automatically makes life easier.
Removes Browsing History
---
One way to compare browsers is to look at whether they save your browsing history. If you're looking for a secure browser, ensure your browser doesn't log your activity. You might think that having no history means nothing to see, but that's not true.
Some browsers automatically clear out your browsing history once you close the tab. Others delete it after every session or store the data locally. Still, others let you choose where to put the information.
Fast
---
The web is full of fast browsers, but it turns out there are some that are faster than others. And while we're talking about speed, let's talk about performance too. When you're trying to do things like trading, you'll notice how different browsers perform.
In trading, when you're trying to make money quickly, you don't want your trades to be delayed by slow, unreliable browsers. You need something fast, reliable, and dependable.
Fortunately, a lot of browsers today are built on the ChromIUM engine, the fastest in the world.
Tab Stacking
---
Every day, people struggle with finding the correct information about cryptocurrencies. They are lost in the sea of articles, videos, and social media posts. If they want to learn something new, they end up clicking around aimlessly.
I think we all do this sometimes. We just don't realize how much time we waste doing it. When I first got into crypto, I spent hours trying to figure out what exchange to use. How do I buy Ripple XRP? Where can I tradeEther ETH? What is the best wallet to store my coins?
"Tab stacking" refers to arranging several tabs into one window. This allows you to keep track of each tab easily. In addition, you can organize tabs based on topics, dates, people, etc.
With tab stacking, you can save stacks of tabs for each cryptocurrency. Then, when you want to look up something specific, you can easily scroll through all the tabs you saved.
This feature is useful even for non-crypto users because it helps you avoid losing track of the exact web address of a particular resource. For example, let's say you want to learn more about digital currencies. Instead of searching for information on the internet, you could simply open up a tab that includes the words "Bitcoin," "Ethereum," and "Litecoin." Then, you can read about each currency without having to remember what URL corresponds to each term.
Another benefit of tab stacking is that it makes it easier to compare information across different resources. If you're interested in learning more about Bitcoin, you might open a tab labeled "Bitcoin" and a second tab labeled "Ethereum." After reading about both cryptocurrencies, you'll notice that the differences between them are quite significant. 
FAQs
---

CaptainAltcoin's writers and guest post authors may or may not have a vested interest in any of the mentioned projects and businesses. None of the content on CaptainAltcoin is investment advice nor is it a replacement for advice from a certified financial planner. The views expressed in this article are those of the author and do not necessarily reflect the official policy or position of CaptainAltcoin.com