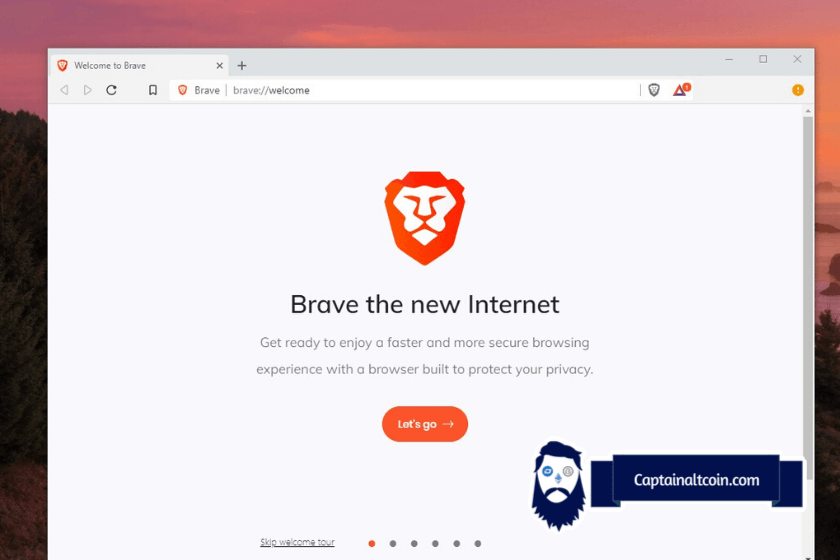 Almost 70 percent of all Internet users are using Chrome. The Google browser is not bad, but there are much better alternatives. A good example is the Brave Browser. Like many other browsers, it relies on Chromium and is therefore very fast.
The main difference to the well-known browsers is the stronger focus on privacy protection. It does this by drilling into private mode and adding Tor support to make your browsing experience 100% anonymous.
The current version 1.4 adds an exciting new feature that hardly any other browser offers. If you get a 404 error in the Brave Browser, or a similar error message – for example, because the page is offline, the Browser will give you the option to access the page in the Wayback Machine. The Internet Archive keeps copies of almost all pages, so that you can access the contents even if the website is not accessible.
Make sure to check our Brave vs Firefox comparison here.
Here is our Chrome vs Brave Browser duel. And finally, a battle for the best privacy browsers where we compare Brave vs Epic Privacy vs DuckDuckGo Browser.
There is also a good Brave browser review you can read on ZeroCrypted.
Brave and Binance integration – trade directly from Brave Browser
In March 2020, Brave partnered with crypto exchanges Binance to allow users trade cryptocurrencies on its new tab page. This new feature is a native browser widget that protects users' privacy as it utilizes Binance's API and does not load any data from Binance's server. An early version of the widget is now available on Brave's Nightly desktop version, while the formal release is scheduled to come out in April.

The boss of the company behind Brave, Brendan Eich, is one of the co-creators of the current digital advertising ecosystem (even though he never meant to assume that role).

It was Eich who wrote the programming language Javascript, a backbone of current tracking systems in the online world, in 1994 while working for the browser manufacturer Netscape – and thus at least shares responsibility for the current state of the Internet advertising industry and the ubiquitous tracking by cookies that are stored in the browser via Javascript.

Eich has been repenting in a way since then, first as co-founder and until 2014 CEO of Firefox developer Mozilla, and since 2015 as head of Brave-Software.
The free Brave Browser uses Chromium technology and works as fast as Chrome. It also has built-in tracking protection and lets you surf anonymously over the Tor network. Until 2018, Brave Software developed its own user interface while simultaneously running Google's rendering engine. After months of coordination with the open source project Chromium, it was finally agreed to adopt their UI as well.
Brave, like many other alternative web browsers, relies on chromium technology under the hood, and that has two main benefits, fast performance and excellent support for modern web standards. But Brave has much more to offer, especially for users who care about privacy.
Setup and user interface
For our test we downloaded the installation package (Windows, 64 Bit) directly from the manufacturer's site. Thanks to the wizard, the whole process took less than 30 seconds on our Acer Nitro. After the installation, the Brave Browser starts automatically and greets us with the obligatory "Welcome Tour".
Brave browser in review: The most important features at a glance
The Brave Browser offers all the important functions already seen in competitors like Google Chrome, Mozilla Firefox or Microsoft Edge.
In addition, the program also contains a number of extra features to protect your privacy:
Brave Browser Security Features
The Brave Browser comes with a number of security shields that are primarily designed to protect your privacy while surfing.
The integrated ad blocker prevents ads based on tracking by third parties. Unfortunately, the motto here is: All or nothing! The feature cannot be configured individually, which means that you cannot, for example, define explicit exceptions for certain websites.
The program enforces a secure, encrypted communication via SSL and performs the update automatically if possible.
Third party cookies are blocked by default.
Private tabs block http links, scripts and tracking pixels.
Incognito mode provides support for the Tor network.
Synchronization feature makes your browsing history and bookmarks available on all your devices.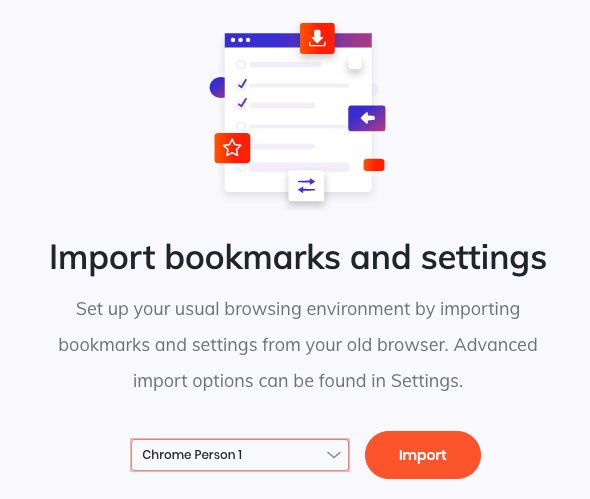 Instead of Google, the anonymous search engine DuckDuckGo is selected by default in Brave.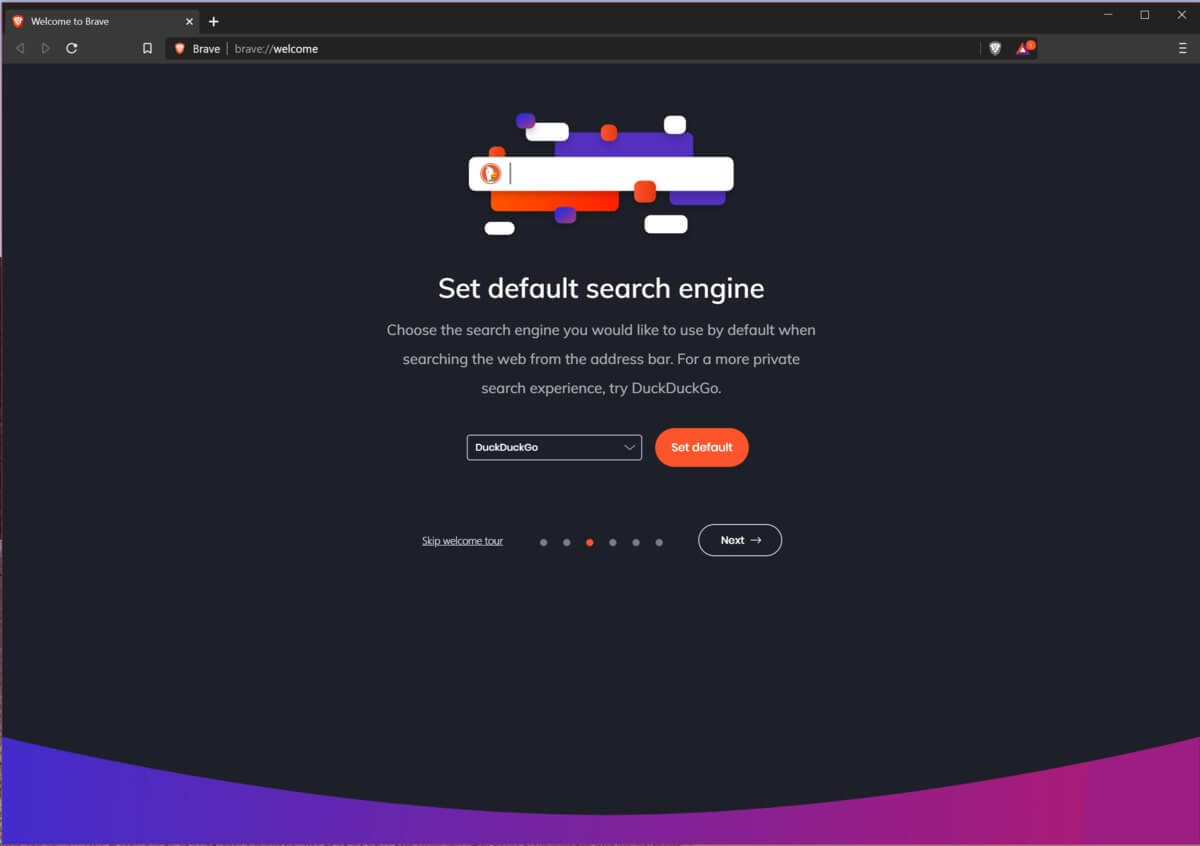 The Brave Browser can be enhanced with new features as needed, and because it's similar to Chrome or Chromium, it's also compatible with the add-ons from the Chrome Web Store.
Brave Browser protects your privacy
Brave has done its homework on practicality. The browser looks modern and neat, there is a dark mode and it is easy to use. There is an automatic tracking protection feature which makes Brave similar to Firefox and also the new Edge, but it uses its own implementation called Brave Shields.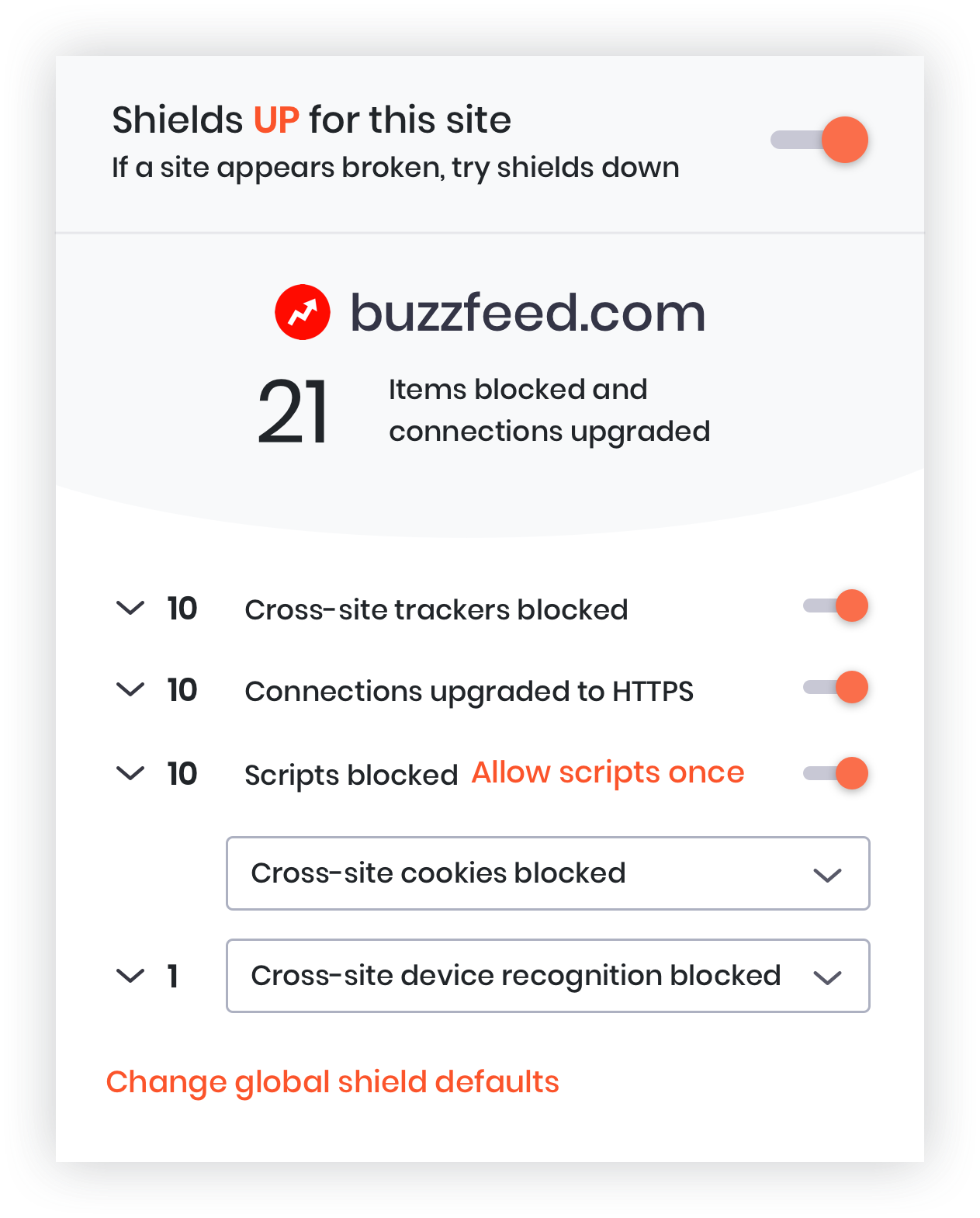 Additionally this technology also blocks advertising. But you can remove it from individual pages by clicking on the lion icon in the address bar. Third party cookies are also blocked by default and DuckDuckGo is set as the default search engine.
A true private mode with Tor
A big difference to all other browsers is that Brave comes with a real private mode that lets you browse the internet anonymously. All you need to do is open a new tab with Tor support. Then all requests will be distributed through the Tor network.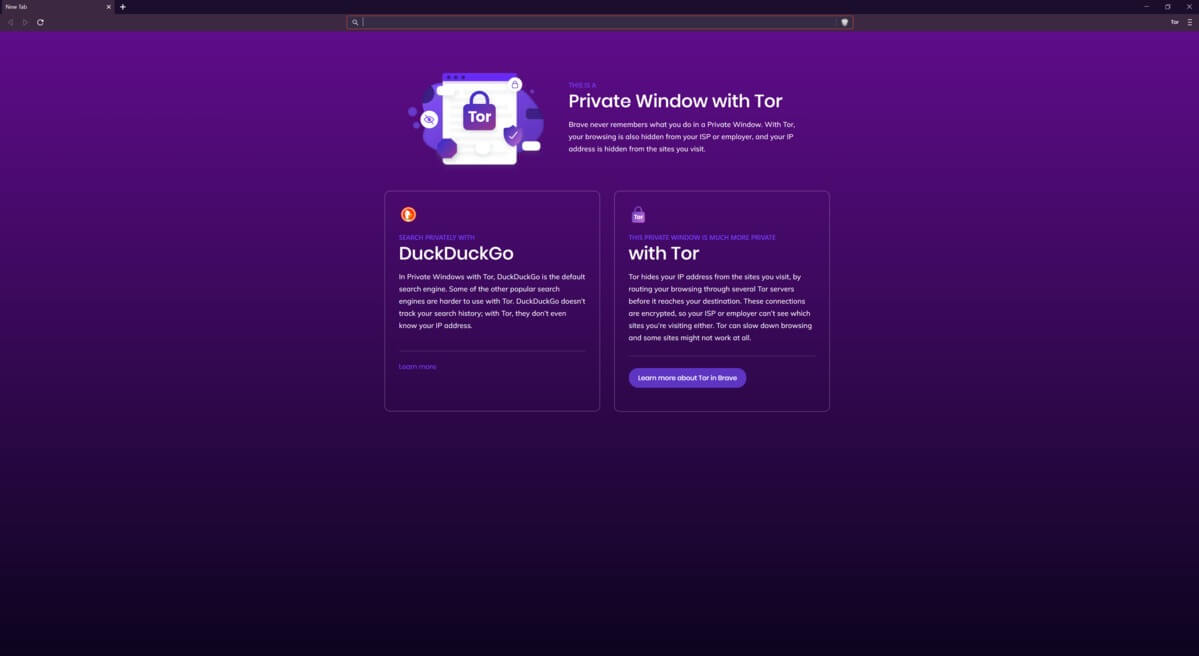 Possible application for the Brave Browser: WLAN hotspots on vacation, for example. In a normal tab, log in to the hotspot and then simply open a window with Tor support for private browsing. This disguises the IP address and encrypts the data traffic.
The configuration is kept very simple, and there are no options for customizing the Tor configuration. If you open a new window with Tor support, you'll see a brief description, including possible side effects like slow connections or problems with web pages.
Brave Rewards – BAT promotes sites with good content
Brave Rewards allows you to support your favorite sites with an amount of money you specify, even if the ad blocker is activated.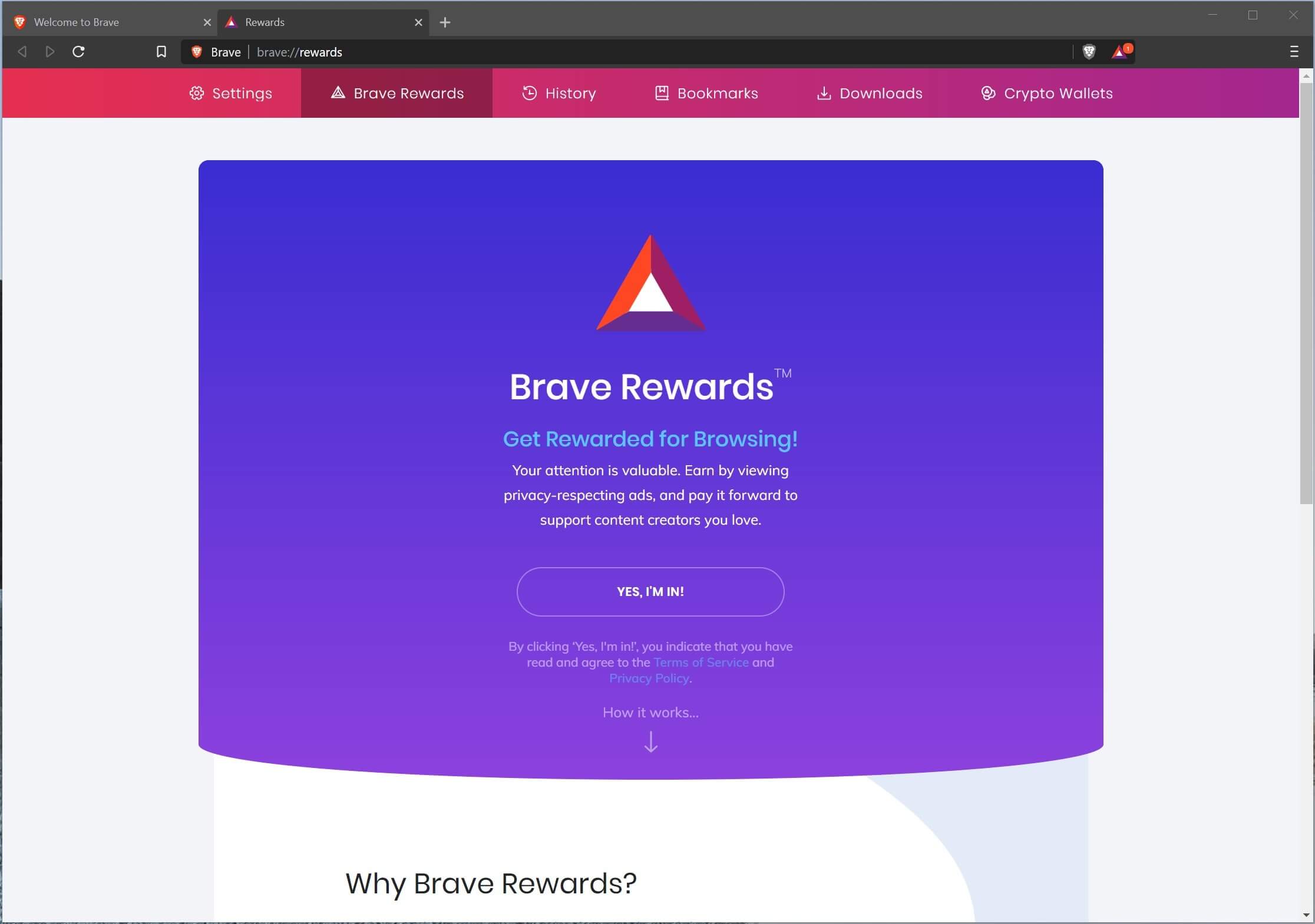 Many websites finance themselves mainly through advertising and can thus make their content available for free. By using an ad blocker you deprive such providers of their main source of income.
With "Brave Rewards" you can support your favourite websites with a freely selectable amount despite the activated ad blocker. The core of the system is the so-called "BAT" ("Basic Attention Token"), which rewards you with the cryptocurrency of the same name when you watch advertising. Brave then automatically distributes the tokens to the relevant pages depending on the time spent there. Alternatively, you can donate directly to a website or set a fixed monthly contribution.
The BAT system is deactivated by default and must be switched on manually. Without BAT, Brave is basically nothing else than a chromium-based browser with additional protection functions against advertising and tracking.
Many website operators who earn money by selling advertising space via third-party providers might not agree with Brave's approach. The model reminds of the whitelisting by the Adblock Plus manufacturer Eyeo. They can be paid for the possibility that certain, less intrusive forms of advertising are not filtered by their ad blocker.
New at Brave, however, is the alternative that Brendan Eich and his CTO Brian Bondy have come up with for financing content on the net: Brave is to become an advertising platform on which the data for personalized advertising is always stored encrypted on the user's devices and not – as is common today – shared with an inscrutable mass of advertising partners.
In addition, not only the website operators are to earn money from advertisements shown in the Brave browser, but also customers collect money in the form of the cryptocurrency BAT when they look at advertisements – and can then distribute these again to their favourite websites via a special tip button. That sounds a bit complicated. Fortunately, Brave is built in such a way that no one has to actively intervene in this process if he or she doesn't want to.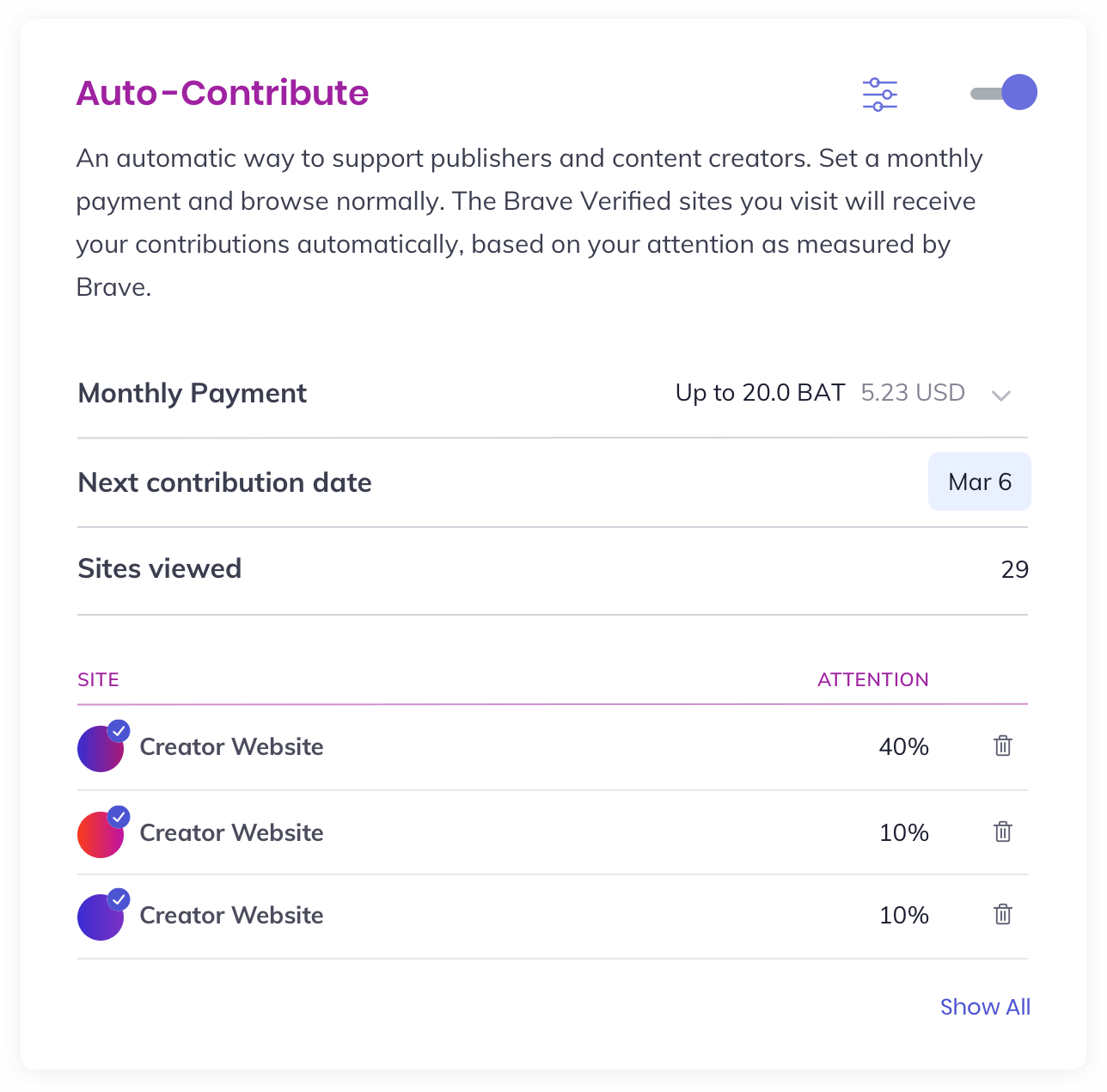 However, Brave's model differs from Eyeo's Adblock Plus in a few points. Users can initially decide for themselves whether they want to participate in this advertising program at all. Only those who agree collect the cryptocurrency BAT by watching advertisements, which he or she can then distribute automatically or individually in the form of tips to websites, Youtuber or Twitter users. Users should also be able to exchange the collected tokens for money themselves.
The Brave Makers probably assume that most people will agree to let the advertising revenues go to the content creators, especially since it will probably be a few dollars per month.
How do I collect tips and contributions as a publisher?
A "verified" Brave publisher needs to sign up for an Uphold account in order to collect BAT contributions from his readers. Contributions are processed on a monthly basis and sent to the Publisher's Uphold account using their choice of currency.
An "unverified" publisher needs to verify his account before connecting their Uphold account. More details are available at publishers.basicattentiontoken.org.
Buy crypto directly from Brave Browser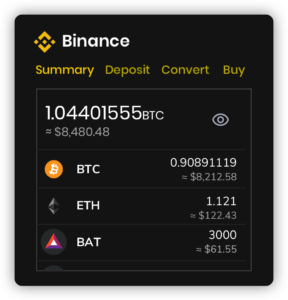 In April 2020, Brave desktop browser update (version 1.8) came out with a brand new feature: a Binance widget, the first exchange-browser integration of its kind.
The Binance widget can be accessed from the New Tab page in the Brave desktop browser. The widget has several functions for managing, buying, and trading cryptocurrency:
Summary: Overview of your Binance account balance
Deposit: All supported assets in the account where you can search for specific assets, and viewing fiat value
Convert: Easy conversion from one asset to another
Buy: Buy and sell crypto assets (Purchases are reflected in the Binance widget shortly after they have concluded)
Brave Browser in review: Performance
Besides the protection of privacy, the Brave Browser is especially impressive when it comes to speed. By blocking advertisements, Internet pages load faster. This was also confirmed in our test.
And here is the official speed test from Brave:
For this we opened various news sites and shopping portals via Google Chrome, Mozilla Firefox, Opera GX, Apple Safari and the Brave Browser. The latter was around twice as fast as the competition in terms of loading times (while official Brave website claims that it can beat its rivals with up to 6x better loading times). And browser games such as Settlers Online or League of Angels also work with the Brave Browser as usual and without restrictions.
More efficient RAM usage
Chrome is known as a RAM scavenger, but Brave saves memory mainly thanks to the ad blocker and a few little tricks. The blocking of ads also leads to slightly faster loading times of web pages, but this is not always noticeable.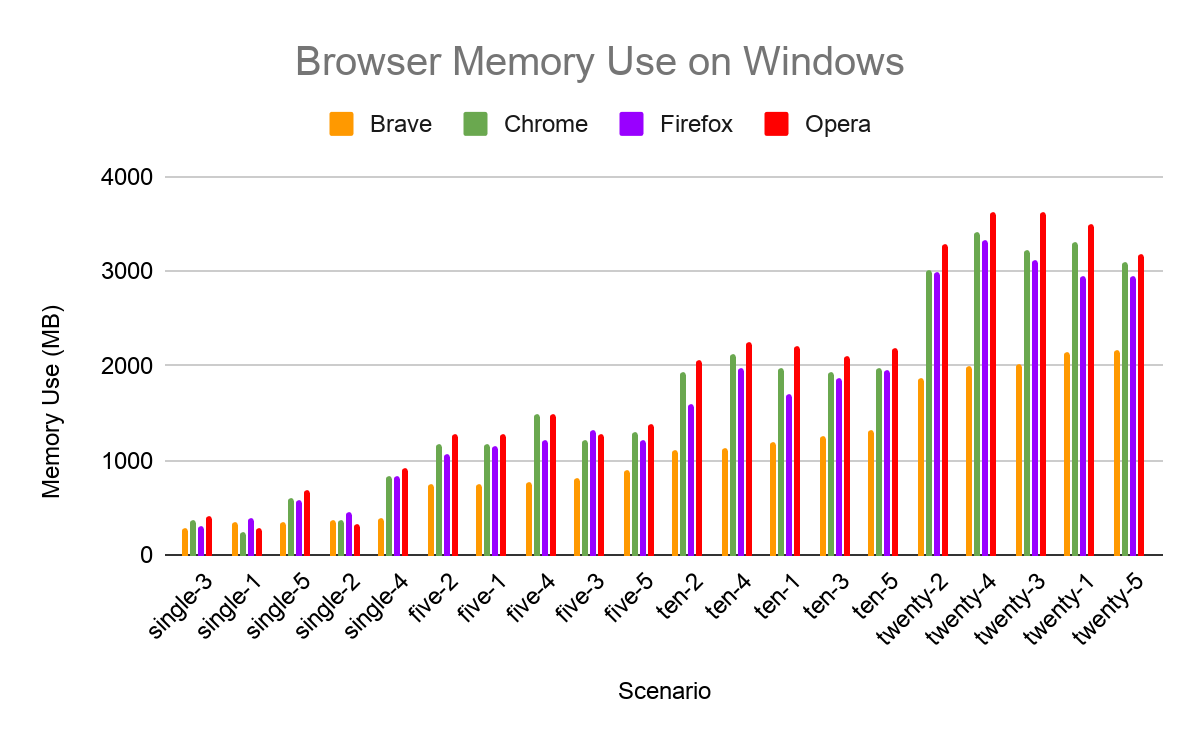 Is there a Brave Browser for Android and iOS?
Yes, an Android version is available via PlayStore and iOS on AppleStore.
What about Brave Browser for Linux and Mac?
Both platforms are supported. Download the Linux or Mac version of Brave Browser from the download area of the manufacturer.
Is Brave Browser available as a portable version for the USB stick?
Brave Portable is available, but not directly from the developers, but through the Portapps platform.
How do I use Tor in Brave Browser?
It's very easy: If you're in a hurry, open a new tab with Tor support using the [Alt] + [Shift] + [N] shortcut. Otherwise, open the menu using the three dashes and click "New private window with Tor".
Is the Brave Browser also suitable for file sharing?
Yes, you can use Brave to load and stream TORRENT files, for example.
How can the Brave Browser be extended?
The browser is compatible with the add-ons from the Chrome Web Store.
Conclusion of our Brave Browser Review
How well the model will work is up in the air; so far Brave has only shown advertising in the form of push messages anyway. The platform on which the advertising is sold to the highest bidder, similar to Google's Adsense, has not yet been built, but is to follow as soon as possible. Until then, Brave users can familiarize themselves with the functions of the new browser, for example, give their favorite YouTube a few BATs, or register as a Creator.
For those who just want to browse, Brave is a solid browser that is based on Google's open source browser Chromium, just like Chrome, Opera and Edge. This has the pleasant effect that popular extensions can also be installed in Brave via Chrome-Store and bookmarks can be imported. Because websites with Brave don't have to load the numerous ad trackers, Brave is faster than Chromium browsers without ad blockers. In fact, the browser runs quite smoothly, but SZ could not check if it is actually more than twice as fast as Chrome, as Brave claims. Whether Brave will eventually become a fair payment system for website operators such as blogs, newspapers, podcasters or youtubers is likely to be decided primarily by the number of voluntary users of Brave's reward model. But Brave is already a decent browser and an exciting experiment.
In principle, all additional features of Brave can also be integrated into any other browser with the help of add-ons. If you want to save time and effort and are just looking for an easy-to-use browser for a little more privacy while browsing, Brave is the right choice for you.

CaptainAltcoin's writers and guest post authors may or may not have a vested interest in any of the mentioned projects and businesses. None of the content on CaptainAltcoin is investment advice nor is it a replacement for advice from a certified financial planner. The views expressed in this article are those of the author and do not necessarily reflect the official policy or position of CaptainAltcoin.com