Autoview Bot Review – Automated Crypto Trading Bot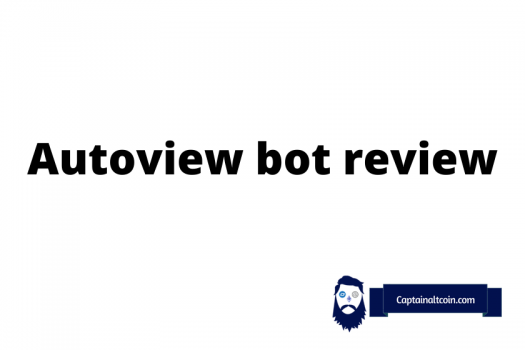 Autoview Bot Review – Automated Crypto Trading Bot
Major exchanges supported
Custom scripting
Free plan available
If you feel tired of constantly missing out on trade and can't seem to catch the perfect and long-awaited moment of the trade, you deserve to relax because you will now enter a new era of crypto trading. All you have to do is set your alerts and enjoy because that's precisely what Autoview allows you to do – it gives you a chance to relax because he works for you.
So let's find out all about Autoview.
What is Autoview
---
Autoview is an extension for Google Chrome that helps users in many actions when trading cryptocurrencies, so to be able to use it, you must use Chrome as a web browser. It is, in fact, an addition that allows an automatic trading view.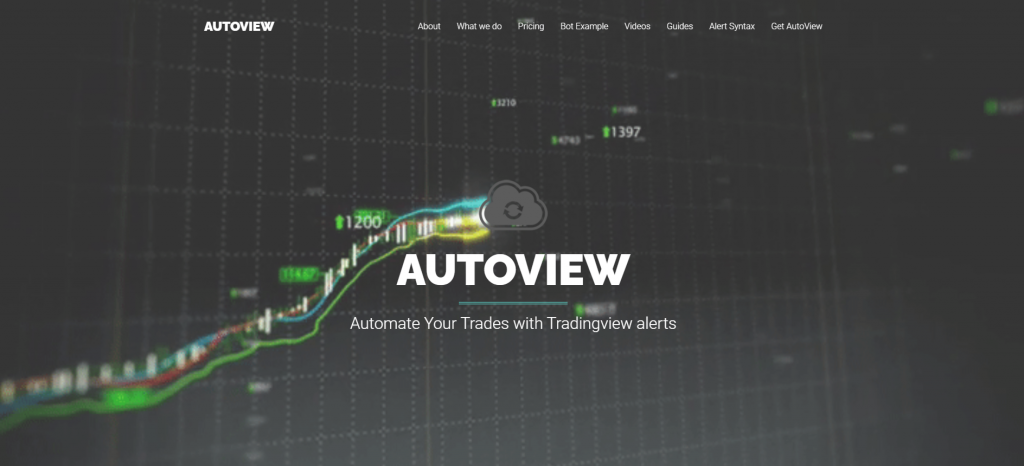 The working principle of Autoview is such that a special alert syntax has to be set within the TradingView messages box. In fact, it's like the kind of code that is entered in the intended place so that your TradingView strategy can be followed. In addition to monitoring the market, Autoview provides access to a large number of crypto exchanges, a multitude of scripts that provide great relief in this business, as well as a community for growth and support that can help a lot if you have any doubt.
Autoview Bot Main features
---
In the text above, we only mentioned the main features of Autoview, and now we will explain them a little better. As said, the main feature of this extension is that it signals some changes we have made in writing specific alert syntax. This is made possible by the use of scripts. Scripts are sort of trading strategies and indicators written by people in the community using the Pine Script language.
There are many scripts shared in the TradingView community that can be used for free to sell and buy plenty of digital assets. Most importantly, users can customize the scripts themselves, based on their needs and experience – it can be set to fully automate the strategy or to add a stop-loss or taking profit signal.
Another thing is the connection with a large number of major crypto exchanges. There are already over 30 of them, and that number is growing by the day. Some of them are Coinbase, Bitget, Binance, Bittrex and many others.
You can use the various services of these crypto exchanges for a symbolic monthly subscription, and some features are offered for free. For example, you can receive free notifications via email, technical support, and export backtesting data. You also get the so-called "carbon copy" or "cc" service if you opt for a monthly subscription.
The third thing that is a very important feature of Autoview is its accessibility to a community of almost 5,000 users. If you have a problem with the use of scripts or anything related to trade, there will always be someone online who can advise you and give a suggestion from personal experience.
How to Get started with the Autoview bot
---
Here are a few steps that can be helpful in using the Autoview bot:
⚡️ 1- Create Account – First of all, you will have to register and create an account, which is very simple. All you have to do is fill in the necessary information and click on the Submit Button.
⚡️ 2- Choose Bot – A large number of crypto trading bots are available in Autoview, but according to your needs, and experience, you will choose the one that suits you. If you are a starter, then choose one with an easier setup.
⚡️ 3- Connect Exchange – Once you have created an account and enabled access to the TradingView, you will see a list of offered and supported crypto exchanges and you should connect the bot with those where you want to trade.
⚡️ 4- Choose Pair – Here, you need to select a pair of trading and choose which currency you want to trade, in fact, the bot automatically does it for you.
⚡️ 5- Follow Step – Now, all you need to do is follow the guidelines that you can find on their official website.
Pricing
---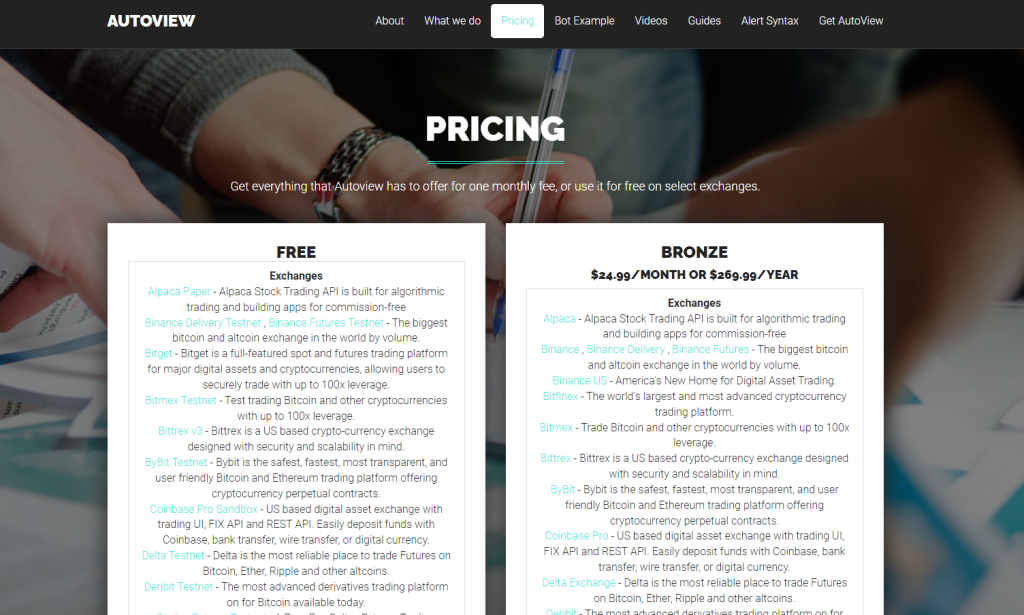 As for the price for the services provided by Autoview, there are 2 options to choose from – the first is free, and there is a list of crypto exchanges that provide you with certain services, and the second is the so-called Bronze for which you will pay 24.99 USD per month or 269.99 USD per year. This paid option also includes the additional services we mentioned above, which are "Carbon Copy" and notification warnings if commands fail.
All in all, if you know how to take advantage of all the features that Autoview provides, this is a really low price because there are practically no limits to what you can make with this bot.
Supported exchanges
---
The number of supported major exchanges is growing every day, although there are already over 30 of them. Crypto exchanges allow trading with Bitcoin, plenty of altcoins, Forex, stocks, and commodities.
Binance, Bitfinex, Bittrex, ByBit, Oanda, and Poloniex are just some of the exchanges that you can find on Autoview. Some of them are specialized for just one or two cryptocurrencies, others support all digital assets, and some exchanges are intended for Forex trade.
Custom scripting
---
When you install the Autoview extension, you have access to a variety of scripts that allow you to set signals to monitor the market, actually, to buy and sell cryptos, you can set up the syntax for an alert to warn you to eventually loss (stop-loss alert), or to take the profit. So, you can automate your strategy or adjust an individual alert signal. Scripts are written by using customizable Pine Script language.
Forex trading bot
---
You can find an example of how the Forex trading bot works on the official Autoview website. A described case is a strategy for 6 different Forex markets is used.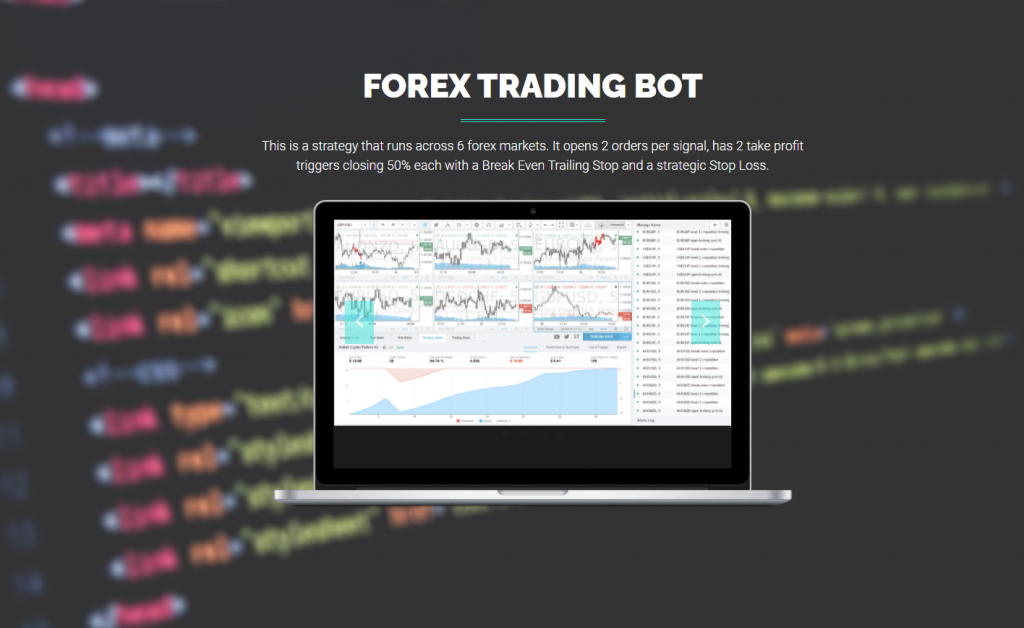 Connecting Tradingview & Autoview
---
This is very simple – the moment you install Autoview on your computer, you will go to their site by clicking on the Tradingview link, where you log in to your account. When you log in, clicking on the Autoview extension in the upper right corner, you will see that Tradingview is automatically enabled.
FAQs
---
Read also:
PROS
Major exchanges supported
Custom scripting
Free plan available

CaptainAltcoin's writers and guest post authors may or may not have a vested interest in any of the mentioned projects and businesses. None of the content on CaptainAltcoin is investment advice nor is it a replacement for advice from a certified financial planner. The views expressed in this article are those of the author and do not necessarily reflect the official policy or position of CaptainAltcoin.com