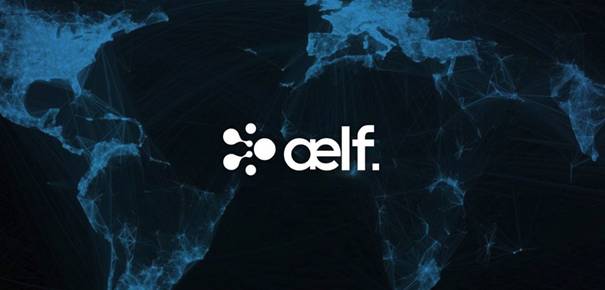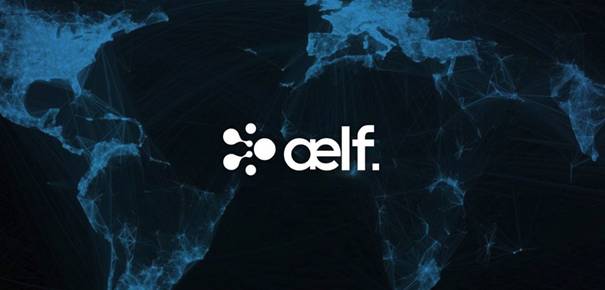 Aelf, also known as Ælf, is a relatively new competitor in the dapp platform race. Aelf is a decentralized self-evolving cloud computing network, and its team is aiming for it to be the "Linux system" of the blockchain community. Aelf was founded by Ma Haobo, an experienced Blockchain system developer and a member of the Chinese Institute of Electronics' Blockchain experts committee, who was previously the founder/CEO of Hoopox as well as the CTO of GemPay and AllCoin. Zhou Shouji, founding partner of FGB Capital, and J. Michael Arrington, founder and CEO of TechCrunch support the team as members of their advisory board. Aelf is ranked as the #73 most valuable cryptocurrency and has a circulating market cap of $550 million.
What Is Aelf?
Based in Singapore, Aelf is a customizable operating system (OS) specifically for blockchains that aims to become the new internet infrastructure to support the next generation of digital businesses. For the most part of 2017 Aelf has remained under the radar of most crypto investors and enthusiasts, but the company has reportedly had tremendous success receiving funding from its private sale that was oversubscribed up to five times the company's expectation.
Aelf boasts of a team of blockchain technical experts who have been advising numerous blockchain projects in the past. The team and its advisors see a few industries who could be the early adopters of Aelf – digital identity and Ips, financial services, internet of things, insurance, and smart city.
Since its mission of building a "decentralized cloud computing blockchain network" may seem a bit vague at first, it is surprising to see the value of its native token surge to new heights. Aelf is an ambitious project that has raised a lot of money from various investors.
Aelf could benefit from the synergy created by the openness and scalability of its architecture, and it will actively identify new business opportunities and dApps to be part of the Aelf ecosystem. In order to ensure a growing and healthy Aelf ecosystem, the team will work on three dimensions: educate and transform established companies to be blockchain savvy, nurture new start-ups ideas, and interoperate with existing dApps on existing chains.
As a "third generation" blockchain, Aelf aims to provide a breakthrough in these areas – structure of governance, resource segregation, performance enhancements, an exercise of power by the delegates, and resemble of representative democracy.
The Aelf Advantages
Aelf is Hidden Gem That Is under the Radar
Because the project didn't have a public ICO, many investors have not heard of the project or know what the project does. Aelf began trading in December 2017 and it reportedly raised 55,000 ethers in the private token sale that saw great interest from prominent investors. Block Tower (U.S.), Alphabit (UK), Hashed (South Korea), Galaxy Partners (U.S.), FBG Capital (Singapore), Signum Capital (Singapore), and over 10 other investment firms participated in the token sale, and the project has been so popular that the team had to turn down the majority of interested investors after reaching their 55,000 ETH goal within two weeks of starting the sale.
The team has formed partnerships with Decent, Theta, and U Network, and with so many institutional investors on board, we can have assurance that the team is qualified to carry out the project, which should have a positive effect on the price.
Rich Feature of the Blockchain
It is still too early to tell whether Aelf will be successful because it is still a young project and the team is in the process of building out their product. However, Aelf aims to include many features that are highly desirable for the next generation of blockchains and it will contain the following main features:
Introduces the concept ofmain chain and multi-layer side chain – Aelf consists of one main chain and numerous side chains to run the smart contracts on the platform, where the main chain is the backbone of the entire system and is also capable of interacting with outside chains. Each side chain is dedicated to a specific type of smart contract, distributing different tasks on multiple chains and improving processing efficiency. Side chains are unable to interact with each other. This means that they must communicate through the main chain when transmitting information. For example, ticket issuance is of high frequency and a high volume of transactions per second in the system is desirable. On the other hand, digital legal contracts require high security and reliability.
Cross-chain interaction – enables Aelf to communicate with external Blockchain systems via messaging, e.g. Bitcoin (BTC), Ethereum (ETH), and other blockchain systems.
Scalable performance – It aims to define and implement that Aelf kernel idea which enables each node to operate on a cluster of computers, which means whenever a new node joins the network, it not only enhances the system's security, but also proportionally increases the network's transaction speeds.
Parallel processing – The Aelf ecosystem permits parallel processing for non-competing transactions and cloud-based service. When a block is formed, nodes assign transactions to different groups based on mutex of the transactions. Transactions within a group will be processed in sequence, while all groups will process their transactions in parallel.
Staked consensus – Aelf allows stakeholders to approve amendments to the protocol, including redefining the consensus protocol. It permits side chains to join or exit from main chain dynamically based on consensus protocol, which is meant to encourage competition and provide incentive for improving side chains.
Conclusion
Since the beginning of the year, the ELF price has risen and fallen dramatically, but its market cap has remained relatively constant by cryptocurrency standards. The current price as of this writing is $1.23, but with a rapidly growing community and adding partnerships this token could easily be within the $4 – $5 range this year.
One more thing worth noting is that the Aelf mainnet is scheduled to launch sometime in May 2018 (although that's still subject to change), so I believe the token provides good value right now before the launch of mainnet.
Useful Links
Read more about other interesting coins

CaptainAltcoin's writers and guest post authors may or may not have a vested interest in any of the mentioned projects and businesses. None of the content on CaptainAltcoin is investment advice nor is it a replacement for advice from a certified financial planner. The views expressed in this article are those of the author and do not necessarily reflect the official policy or position of CaptainAltcoin.com