AAX Exchange Review – Fees, Supported Coins & Countries, Payment Methods, KYC Process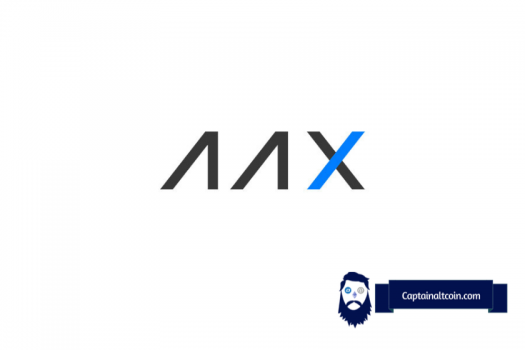 AAX Exchange Review – Fees, Supported Coins & Countries, Payment Methods, KYC Process
Multiple options like spot, futures, defi, savings are providing users with a lot to use under one roof
Great liquidity and decent volume
A lot of listed coins
What is AAX?
---
AAX is a crypto exchange with multiple trading options available. Known for being partners to the London Stock Exchange Group (LSEG), they became very popular through their partnerships. Finding a place that is legit and trustworthy is a very hard thing in the crypto world. This is why when you find a place that has a partnership with LSEG they suddenly have the upper hand over their competition. The exchange has partnered with Solidus Labs.
This opened many doors for them as well as gave them funds to do marketing properly. They have spot trading, futures contracts, good interest rates if you want to use them like wallet and earn passive income and even DeFi products as well. This vast selection plus the trustworthiness made them one of the top 50 exchanges in the entire world.
Not a bad feat for a place that started only in 2018, way after many of the known big names already started. Based in Hong Kong, they have offices all around Europe and Asia, mainly London and HK as two main headquarters.
Services & Features
---
P2P
---
If you have ever used any other P2P place like localbitcoins.com before then you know what p2p trading means. Basically, it is a place where people could trade with each other without the need for an exchange. Oxymoronically they have this in their exchange because they would like to offer more options.

If you would like to buy crypto then you could post an "ad" stating how much crypto you would like to sell and how much you are willing to get for it. Someone else will contact you from your given information and you could make the trade between each other without the need for a third party.
Instant swaps
---
AAX has a quick buy option available as well. The rate is slightly worse than what you would get in spot trading, which is their charge for offering trades so quickly. You could deposit any amount you want, go to quick buy, and get it all within less than 1 minute. This feature is not for people who are looking to do quick trades, it is mainly for people who are long-term and sparingly end up buying crypto from time to time.
Spot Exchange
---
With a close to 2 billion dollars volume, AAX has one of the highest spot trading volumes in all of the crypto market. Coinmarketcap ranks them at 47 as of right now, but they have been in a perpetual increase ever since they started. They have close to 120 trading pairs between BTC and USDT and this allows them to have higher volume thanks to offering so many selections. 
However, the main volume is with BTC/USDT and ETH/USDT like many of the other exchanges. Those two combine for nearly 700 million dollars and then some, which means it is closer to %35 of all the volume in the AAX spot exchange. Certainly, one of the best experiences and clean design makes people trade here with ease whether they are veterans or starting for the first time.
Futures Trading
---
They are using the world-famous Millennium Exchange matching engine for their futures. With a high liquidity matching and a safe, secure environment for futures trading, they do provide a high-quality service. Since it has high liquidity, it makes sure that you are not cashed out too early nor swings too quickly either. You can trade with up to 100x leverage.
With a greater design focus on their mobile app, it could be said that futures trading is simpler on their app. Not because it offers any extra new features, but it is a lot easier to handle everything you need to with the simple interface instead of the complex one. However, if you are a veteran futures trader who looks into every single detail before a trade, the web page is still much better with the charts either provided by them or you could check the trading view version.

Finance (savings & defi mining)
---
These days there are many swaps that you could use for DeFi, however, there are not as many cryptocurrency exchanges that provide DeFi options for traders. This causes a dilemma for most people because you end up using an exchange plus a swap on top of it for most of your investments. 
It is near impossible to be involved in crypto and ignore both sides, most people deal with both DeFi and Spot together, so finding places that offer both is a great feeling. AAX is one of the rare places that really care about DeFi as well, it is not just for show, they really worked hard on their DeFi setup and it shows.
👉 With known coins like BTC and ETH, and also smaller but higher reward tokens such as Samo, they really have a great DeFi mining option. For BTC and ETH their APY is only %4, however, in a world where you already make a profit from the increasing price of this duo, %4 extra on top of that is a great passive income without much risk. 
Things like Axie's AXS also get as high as %80 APY return right now, if you play the game and have excess AXS you do not consider using for breeding, they are one of the best places to create passive income as well. They have a good selection of offers you could check over at https://invest.aax.com/en-US/defi/
When it comes to saving, things are not so different. They have an INCREDIBLE offer of %60 APY on USDT right now. Considering you could probably make %0.5 to %1 on banks at the very best chance, having a %60 return on USDT is an amazing offer that you could rarely find anywhere else.
If this was a shady place then this would be the key to figuring out why they are shady. Sometimes when things are too good to be true, it turns out it is actually true because they know what they are doing. With backing from LSEG, they manage to offer incredible rates for people like this.
👉 They also offer %60 for BTC and ETH as well, but only for 7 days, which is a marketing move to attract you for at least 7 days, and when they do drop the rate for realistic levels after which they hope to keep most people to stay and check other things. 
Certainly a great offer and if you are not planning on doing anything with your USDT, BTC, ETH for the next 7 days, we would highly suggest checking this offer out. Even if you do not plan on staying after the 7 days are over, at least you could get %60 APY for one week which is a %1+ increase for you.
You could get %14.49 for USDT for a whole year, %9 for BTC and ETH as well after you are done with your 7 days. They also offer these kinds of savings and a lot better APY on many other tokens and coins as well. If you would like to check their offers, you should visit their savings page; https://invest.aax.com/en-US/savings/
AAX supported coins
---
The only limitation with AAX is the fact that they have spot trading based on USDT and BTC market pairs. That is all they are offering, no ETH, no ADA, no BNB, and nothing else. Simply just USDT and BTC pairs. However, they are trying to cover that difference by offering 118 different options so far with many coming in constantly. 
This means even though the base pairs are always the same, at least the secondary could change however you want. You could change the pair you are trading once a week and it would take you over 2 years to come back to what you started with. This is the main attraction to AAX right now and with nearly 2 billion dollars volume the community agrees.
When we look at the defi and savings side, we could see some fewer options available compared to Spot as we can imagine. However, they are doing promotions on both sides that help both the tokens they are promoting and also growing the userbase for AAX as well with those tokens community coming in. It is a marketing technique as old as time itself, yet it still works to this day.
AAX deposits & withdrawals
---
They do not list any minimum deposit limit. This means you could deposit any amount you want with any coin you want and there will be no problems. The downside to this website is the high amount of minimum withdrawals they request.
For example, right now BTC's minimum withdrawal is 0.001 which is over 50 dollars, and the withdrawal fee is 0.0004 which is over 20 dollars. Unfortunately, the transaction fees in crypto are high, but there are loopholes around like taproot that most exchanges started to use.
This is not easy to implement for an exchange, so it is understandable that it may take some time before they offer this service, however with a high amount like that, they are turning away every investor who doesn't have enough funds.
👉 If you would like to avoid these high entrance fees, then you could check out BEP20 (Binance smartchain network) which charges very little. For example, Cake withdrawals are 0.02 minimum withdrawal and 0.01 for the fee. 
Most BEP20 offers are cheap such as USDT for BEP20 charging only 1 dollar for withdrawal and 10 dollars minimum withdrawal as well. Then you could swap it to any coin you want outside of the website as well or keep it that way.
If you insist on BTC but want it on your wallet, then it would be smarter to withdraw BTC directly. However, if you want to withdraw to Binance for example, swapping to USDT then withdrawing USDT in BEP20 to Binance, and then swapping back to BTC on Binance could be cheaper.
AAX Trading Fees
---
Right now they have %0.06 Maker and %0.1 Taker fees on Spot trading. With an additional %20 discounts on people who use the native token of AAX called AAB. This gives you an extra %20 discount if you pay with their token. On top of that with more trading each month, you could drop your fees even lower as well.
Level 1 VIPs get the same rate so there is no change there (even though it gives some exclusive features such as increased limit and bigger promotions), but at VIP level 2 you start to see drops in fee rates as well. At Level 2 VIP stage you get Maker fee at %0.02 and Taker fee at %0.08. The lowest rate is at VIP level 3 with the Maker fee being %0.02 and taker being %0.04. These are without the AAB added as well. So that means if you are Level 3 VIP and use AAB token to pay, you get %0.016 maker and %0.032 taker fee.
Futures market trading fees are generally all applicable Maker %0.02 and Taker %0.04 throughout the exchange. Once again you get to use a %20 discount if you are willing to pay with AAB, making it a 0.016% / 0.032 maker/taker fee. 
When you look at their fee rates, it is easy to say they are one of the cheapest at the top level. We have seen cheaper places and we have seen better exchanges but we rarely see cheaper and better exchanges together. Considering they are a top 50 exchange, it is easy to say most places have a %0.2 maker/taker fee rate and drop accordingly whereas it is lower than that even on the default rate for AAX.
Does AAX have mandatory KYC?
---
AAX has mandatory KYC for everything regarding the exchange. Without KYC you can't trade, you can't earn interest, you can't buy a futures contract, you can't use defi, you can't withdraw. The whole of the website is closed for you without KYC. This is why it is called a mandatory KYC requirement.
👉 They defend this on their blog by stating it is for making the overall experience safer and more secure. In a situation where without KYC people could trade however they want, and one bad actor trading illicit money could mean the freezing of all assets in AAX's books. 
Considering they are working closely with Hong Kong and banking there, plus they have a partnership with LSEG, this means they are responsible for multiple regulations and need to be careful. This is why they ask KYC from the customers right at the start. After the first stage of KYC is done, you need to fill out the second stage form and give your further information to increase your limit to reasonable levels as well. So they will require a very detailed KYC as well.
Does AAX have a demo trading account?
---
Unfortunately, AAX doesn't provide any demo trading account. This means if you would like to test your trading skills, then you need to test it somewhere else before bringing it to AAX. They care about marketing greatly, however, demo account extra load is not something they have considered so far. This isn't to say that they will never have one, maybe in the future they could start one, but so far they have neglected this part of their website.
AAX supported countries
---
AAX supports many nations under its rules. You could also deposit many local currencies (fiat) as well such as; Australian Dollar (AUD), Canadian Dollar (CAD), Chinese Yuan (CNH), Swiss Franc (CHF), Euro (EUR), British Pounds (GBP), Hong Kong Dollar (HKD), New Zealand Dollar (NZD), Singapore Dollar (SGD), US Dollar (USD).
👉 This doesn't mean these are the only nations you are allowed to access from, these are simply the fiat currencies they are willing to accept as deposits, which shows how vast they are even by looking at the fiat deposits. They offer services to Taiwan, Singapore, Malaysia, Thailand, China, Pakistan, Bangladesh, Turkey, Brazil, and many many other websites. However, there are not so few nations in their not allowed list as well; 
Afghanistan, Botswana, Bosnia and Herzegovina, Burundi, Central African Republic,Crimea, Cuba, Democratic Republic of Congo, Egypt, Eritrea, Ghana, Guinea, Guinea Bissau, Haiti, Iran, Iraq, Lebanon, Libya, Mali, Myanmar, North Korea, Panama, Sevastopol, Somalia, South Sudan, Sudan, Syria, Trinidad and Tobago, Tunisia, Venezuela, Yemen, Zimbabwe.
These nations are not allowed to trade or use any services in the exchange.
Are US investors allowed on AAX?
---
Unfortunately, AAX exchange doesn't allow any jurisdictions that require them to register or have a license requirement, which includes the USA mostly as well. Even though there is no federal law stating this, almost every state requires a licensing deal for any business, and since exchanges are businesses that includes AAX exchange as well. This means USA residents are de facto not allowed.
Does AAX have a Native Token?
---
As we have mentioned in the fees part of our article; AAX also has a native token named AAB. Ranked closer to 1000th in the Coinmarketcap rankings, AAB has a bit of a way to go. Even though AAX as an exchange ranks at a good high rank, AAB doesn't show the same ranking just yet. With a limited amount of utility such as dropping the trading fee %20 which almost every exchange has a token for, what is lacking with AAB is places to use it. With more places to use AAB in the future, it could have great potential.
Is AAX legit and safe?
---
With registration in Hong Kong and a great partnership with a place like the London Stock Exchange Group, while using something as marvelous as Millennium Exchange matching engine software helping them, AAX is one of the most legit and safe exchanges out there.
Certainly, there are others that we come to trust and love, it is not at the top of anyone's list that is for sure. Yet this still doesn't mean that they are any less trustworthy either, they are definitely at the top of their game when it comes to security.
So far there has been nothing to make anyone worried about their funds at AAX exchange. Even when there seem to be any potentials for a problem, they have frozen digital assets for a while, took care of the potential problem even before it happened, and started back up. Which shows the level of professionalism they have.
Conclusion
---
AAX exchange is definitely an exchange that deserves your interest. If you are happy with your current exchange and have no intention to switch to something new, then you will not find anything here that will cause you to stop using your current exchange. 
AAX offers an affiliate program that is called AAX tribe.
It is not providing anything superior to other big exchanges, so there is no reason to switch from those. However, if you are a free agent right now and looking for a new exchange to call home? Then we could definitely suggest checking out AAX exchange and adding them to your list of exchanges to check out.
If you are not fond of the AAX exchange, make sure to check out our guides on other cryptocurrency exchanges:
FAQs
---
Deposits & Withdrawal Methods
8
PROS
Multiple options like spot, futures, defi, savings are providing users with a lot to use under one roof
Great liquidity and decent volume
A lot of listed coins
CONS
The lack of a call center - users' problems are resolved slowly and with the help of a chatbot
Spot trading based only on USDT and BTC pairs.

CaptainAltcoin's writers and guest post authors may or may not have a vested interest in any of the mentioned projects and businesses. None of the content on CaptainAltcoin is investment advice nor is it a replacement for advice from a certified financial planner. The views expressed in this article are those of the author and do not necessarily reflect the official policy or position of CaptainAltcoin.com