Zilliqa opened the month of August on $0.067306/873 satoshi and from there went on to record a monthly low of $0.025184/416 satoshi. The currency recovered from those lows to reach the values of $0.042484/647 satoshi and closed the month off with $0.044458/632 satoshi. September saw the price slowly bleed out to its current levels.
Zilliqa can be purchased right now for the price of $0.031861 USD (0.87% rise in the last 24 hours)/515 satoshi (0.61% rise in the last 24 hours). Daily trade volume is rather low, sitting at 732 BTC. With a market cap of $247,888,912, Zilliqa is currently the 35th most valuable cryptocurrency on the market.
ForecastCity reviewed the technicals of Zilliqa:

"ZILLIQA/ETHEREUM is in a range bound and the continuation of uptrend is expected. The price is above the 21-Day WEMA which acts as a dynamic support. The RSI is at 53.
Trading suggestion: There is a possibility of temporary retracement to suggested support zone (0.00015200 to 0.00013880). If so, traders can set orders based on Price Action and expect to reach short-term targets."
Check out the complete analysis here for a detailed entry zone.
Zilliqa recently released a project update #17, where they spoke of several new developments including the project Proton, developer engagement and the upcoming Zilliqa events. The mentioned project Proton initiative is a joint effort between:
Zilliqa – blockchain platform tailored towards enabling high-throughput data-driven decentralized applications
Mediamath – digital media-buying platform and services company that serves over 250B ad impressions a day
Mindshare – global media and marketing services company with 7,000 employees across 116 countries, and global revenue at USD34.5B annually
Rubicon Project –one of the world's largest advertising exchanges
Integral Ad Science (IAS) – A global software company that builds verification, optimization, and analytics solutions
Underscore CLT – develops cryptographic ledger technologies to power real business solutions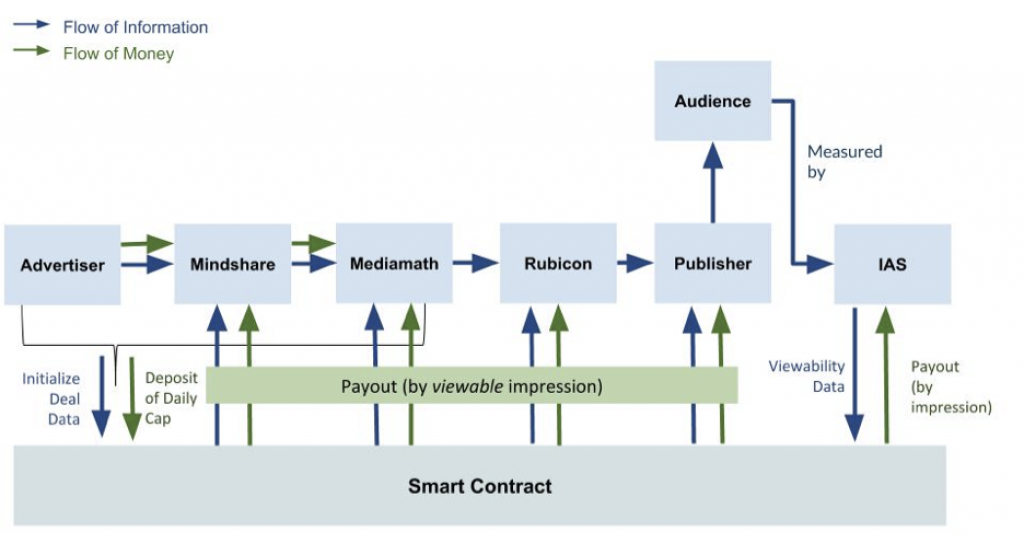 The project will focus on programmatic advertising, which is a term used to describe computer-based automated buying, selling, placement and optimization of digital advertising. Zilliqa describes Project Proton in detail:
"In Project Proton, we will explore solutions to address industry challenges in programmatic advertising through a few phases. For the first phase, we will aim to automate settlement based on viewability-verification methods that will help to enable a business model where the advertisers have to pay only for the ad impressions that have been deemed viewable, brand-safe and are free from any ad fraud."
---
🏆What does BTFD mean?
---
After mentioning a noticeable increase in projects and companies interested in cooperating with Zilliqa, the update above added that the project's mainnet should be launched towards the end of the year. The mainnet should come with several useful features, including:
Running on a scalable system that can support a high number of transactions per second
Increased security thanks to Scilla, project's safe-by-design smart contract language
Low transaction fees
Maintained decentralization
The first release of the project's mainnet will also be capable of sharding, technology which will ensure scalability by allowing smart contracts to be processed in parallel across different shards. The team confirmed that a blog post is being prepared to further explain the project's architecture. Overall, the mainnet is apparently slightly delayed as the team is looking to perform some additional work on the code, including:
Conducting thorough security audits
Preparing for and executing the token swap
Integrating with wallets
Developing toolchains
Bringing more dapps onboard
Update 17 mentioned that their development grants are starting to show results as one of their three web extension wallet projects, Appberry extension, is already capable of sending ZILs over the Scilla testnet. Two other wallets are also close to providing a minimally viable product. You can check out the complete update on this link.
Zilliqa will be present on two upcoming events. They will be a guest on the Consensus: Singapore 2018 and will also hold an event of their own in the same city. The event's name is "Coinbase x Zilliqa x DMM.com x LayerX: Tools, Use cases and New initiatives for blockchain adoption". Finally, an interesting document regarding Zilliqa was recently released. Titled "Shall I compare thee to Zilliqa?", the publication compares and contrasts Zilliqa to other smart contract based platforms like Ethereum, EOS, Cardano, OMG and many others. You can read this interesting document here.
Zilliqa won't be earning itself any additional fans with its latest delays. However, the project still remains an important player in the smart contract space. They just need to make sure not to lose this status by further failing to stick to their promises.
---
Join Our Telegram Channel
or
Follow @CaptainAltcoin
CaptainAltcoin's writers and guest post authors may or may not have a vested interest in any of the mentioned projects and businesses. None of the content on CaptainAltcoin is investment advice nor is it a replacement for advice from a certified financial planner. The views expressed in this article are those of the author and do not necessarily reflect the official policy or position of CaptainAltcoin.com