What is wBTC?
---
Wrapped Bitcoin (WBTC), a tokenized version of bitcoin on the Ethereum network (or any other blockhain like Polygon, BNB chain, Solana etc), integrates bitcoin into Ethereum's decentralized finance ecosystem by conformance to the ERC- 20 standard. WBTC is the world's leading wrapped cryptocurrency because it is the most liquid, secure, and stable blockchain asset.
In simple terms, you can buy, sell, borrow, lend, invest, hedge, speculate, mine, trade, and even store WBTC via decentralized financial tools such as MakerDAO, Compound Finance, dYdX, 0xProject, and others. You can also use WBTC as collateral for loans, deposits into AMMs, and as a currency for trading pairs.
In January 2019, Wrapped Bitcoin debuted on the Ethereum mainnet. In an effort to inject more liquidity into the Ethereum network by using Bitcoin, significant companies in the DeFi ecosystem, including BitGo, Ren, Dharma, Kyber, Compound, MakerDAO, and Set Protocol, collaborated to create Wrapped Bitcoin. The WBTC DAO, a Decentralized Autonomous Organization (DAO), is currently in charge of the project.
Where can you stake/yield farm Bitcoin/wBTC?
---
A cryptocurrency holder can earn rewards by holding onto his coins if he knows how to use yield farming options on different DeFi protocols. In fact, there are several different ways to do it. One way involves staking your tokens on a centralized exchange like Kucoin, Binance or eToro. Another option is to pool or lend your crypto assets on a decentralized protocol such as Yearn Finance.
However, while these methods offer some benefits over traditional banking, they have drawbacks. For example, centralized exchanges often charge service fees which shrink your profits, and some protocols require complex (and poorly audited and hence risky) smart contracts to function properly.
So it is up to you to weigh your options and see if you are willing to give up on some profits and take less APR for more security and go with a centralized service or just take a deep breath and dive into the wild world of DeFi protocols.
Best places to stake WBTC
Centralized platforms (exchanges and specialized staking platforms)
---
The best centralized crypto platforms that offer WBTC staking are ZenGo, KuCoin, Cake DeFi, Midas Investment, and Ledger Wallet.
DeFi
---
The best decentralized crypto platforms where you can stake and yield WBTC are Yearn Finance, Solarbeam, and Curve.
Let's now dig into each platform separately.
Stake Bitcoin/wBTC on centralized staking platforms
---
Cake Defi
---
Cake DeFi offers staking, lending and liquidity mining. There's no borrowing option, which might not be a bad thing as we shall see. You can earn a yield from swap-fees and mine DFI, the proprietary platform token.
Lend your crypto to a Shared Liquidity Pool to receive block rewards in Cake DeFi native DFI token, and earn swap fees in your chosen cryptocurrency. At the moment the community is limited to lending Bitcoin, Ether, USDT, LiteCoin, Bitcoin Cash, and Doge. If something sounds too good to be true, it probably is, and with claims of over 80 and 90% APR, I am naturally skeptical.
You can earn up to 5% on WBTC on CakeDeFi.
KuCoin
---
KuCoin initially seems like it would be the best option for a seasoned and active cryptocurrency trader. The exchange allows users to trade futures contracts and use margin, as well as have access to hundreds of smaller cap tokens. When you add all of that up with cheap fees, you can easily understand why KuCoin is among the top crypto platforms overall.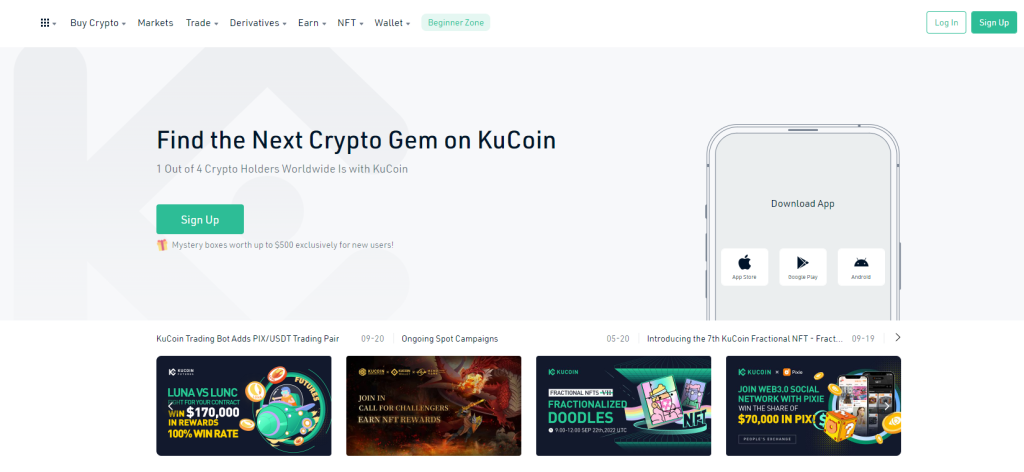 More than 700 cryptocurrencies are supported by KuCoin, and trading costs are as low as 0.1%. If you purchase using KCS coin, you will save 20%, and big-volume traders will pay even less. Users of KuCoin will appreciate the variety of trading options, including spot trading, margin trading, P2P trading, and futures trading. Other available services to users include crypto borrowing, lending, and staking.
Kucoin offers 4% APY for BTC staking.
Binance
---
The biggest cryptocurrency trading platform in the world is called Binance. It is not especially beginner-friendly due to the wide range of trading options and services it provides. Depending on their level of experience and education, investors may face a challenging learning curve with Binance.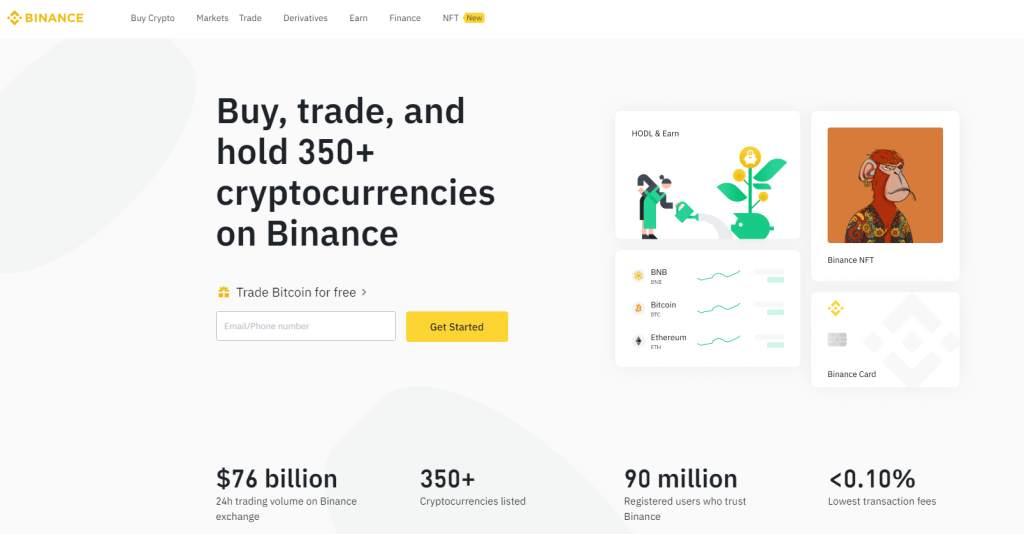 Binance provides a comprehensive range of trading options through its desktop or mobile dashboards, including various market charts and hundreds of cryptocurrencies.
The two types of crypto staking available on Binance are as follows:
Locked staking
Flexible staking
You can get passive rewards using either of these.
As the name implies, locked staking includes locking your crypto funds predetermined amount of time; your funds won't be available for trading until the staking period is through; users can stop the staking period whenever they want, but doing so will result in forfeiting earnings.
Instead of locking your cryptocurrency, flexible staking gives you more control over your tokens while still enabling you to reap the perks of staking.
Binance offers 3.1% APY for WBTC staking.
ZenGo
---
The app is now live on iOS and Android devices. ZenGo is a multi-functional cryptocurrency wallet that enables users to buy, stake, and swap cryptocurrencies. It offers features such as buying, selling, lending, staking, trading, and earning interest on digital assets.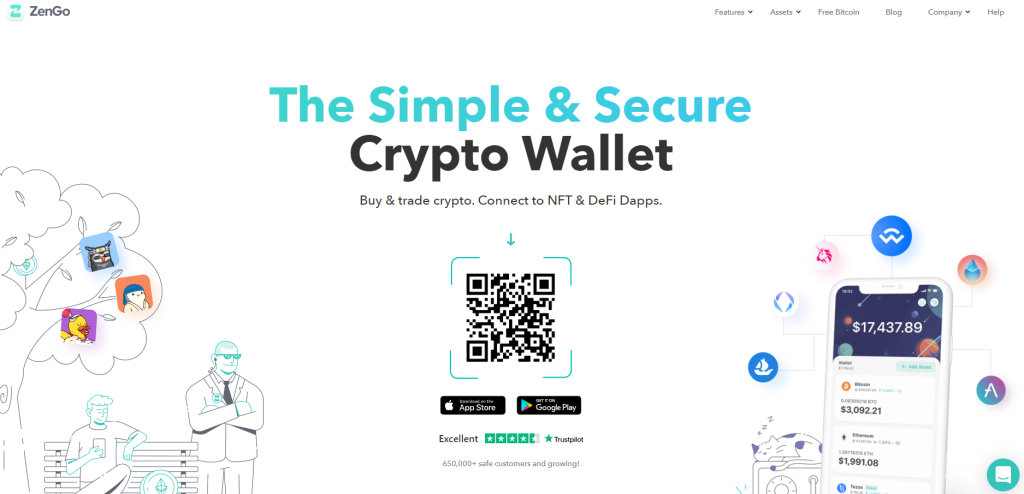 Users can use the app to send and receive money, pay bills, make purchases, pay for goods and services, transfer funds to friends and family members, and much more.
Moreover, users can also access different blockchains, including EOS, ETH, BCH, BTC, USDT, TUSD, DAI, LINK, BAT, XRP, XLM, ZEC, TRX, ETC, WAVES, IOTA, NEO, GAS, REQ, and many others.
ZenGo offers 3% APY for staking WBTC.
Midas Investment
---
A custodial investment platform for cryptocurrency is called Midas Investment. They now handle more than $250 million in assets and have amassed over 10,000 active investors (AUM).
By utilizing several tactics in the Defi market, Midas Investment produces yield and passive income.
In marketplaces that are expanding quickly, such as the crypto market, inefficiencies are continually appearing. Due to these market inefficiencies, the Midas Defi team can take advantage of market possibilities by using algorithms. Defi offers options for yield production without trading or speculating.
These benefits are localized by Midas, which also eliminates the possibility of human error. Assets that are employed by protocols produce the yields. Each protocol makes use of your money to provide peer-to-peer value to investors in exchange for fees and tokens.
Midas Investment offers up to 8.5 APY for WBTC staking.
Read also:
DeFi platforms for high APYs on wBTC/Bitcoin yield farming
---
Yearn Finance (4.47%) – on Ethereum
---
When compared to other DeFi protocols, Yearn.finance delivers some of the greatest annual percentage yields. The protocol enables users to make direct deposits of funds into liquidity pools and earn interest. A 2% yearly maintenance fee is charged for the vault service (a crypto-based software wallet).


Yearn.finance is a platform that has unmatched security standards and is self-governed because all YFI holders participate in decision-making. This suggests that the protocol's user base in the finance sector will keep an eye on it (where one token has one vote). Additionally, Yearn.finance provides simple and efficient solutions to liquidate funds.
When one considers the options provided by other protocols and the ratio of profits that Yearn.finance is known for, making decisions become simpler. Since most other financial instruments or DeFi platforms are not as decentralized as this protocol is, the APY (also known as annual percentage yields) is among the highest in the sector.
Solarbeam (13.99%) – on Moonriver
---
With Solarbeam, a DEX, you may farm, get rewards, and trade money all in a decentralized setting. The launch took place in September 2021.
Numerous digital assets, including MOVR, 1SWAP, BNB, BUSD, DAI, ETH, MATIC, and others, are supported by this platform. Chinese, Russian, and English are the supported languages.
SOLAR is the name of this exchange's native token. By staking your coins in liquidity pools as pairs or single asset pools, you can earn this token.
You require MOVR tokens to conduct transactions on this network. You can purchase it from accepted exchanges or take advantage of the Solarbeam faucet feature.
You must first configure your wallet before you can perform swaps on Solarbeam. WalletConnect and Metamask are the only two wallets that the platform currently supports.
Curve (5.99%) – on Optimism
---
Curve.fi is a decentralized financial network built on Ethereum. In fact, Curve.fi is a liquidity pool for Ethereum-based ERC-20 tokens. It allows users to exchange ERC- 20 tokens via liquidity pools. Curves offer relatively low fees and low spread and provide rewards to liquidity providers. They enable anyone to participate in the growth of the crypto economy.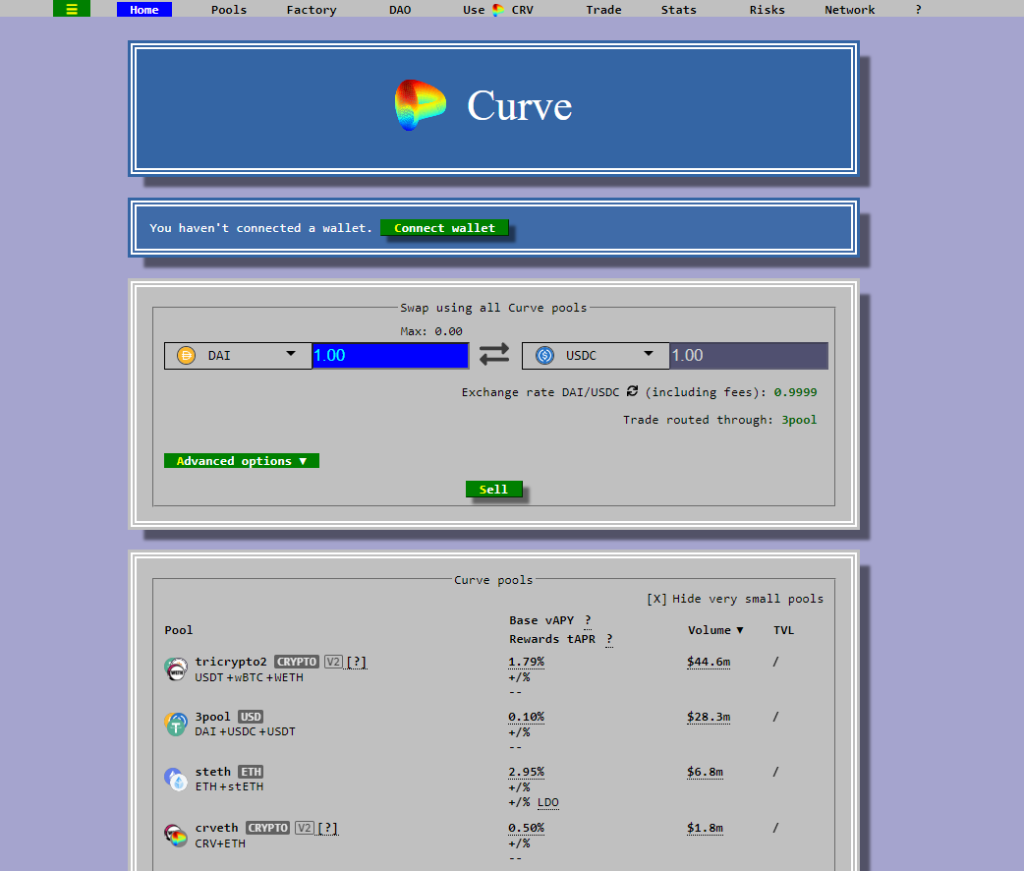 You can deposit your WBTC in a Curve contract. In return, you will be awarded corresponding liquidity provider (LP ) tokens. You can then stake your LPs to earn a yield on your WBTC holdings. This process is called staking.
Who created wBTC?
---
The wrapped Bitcoin protocol was created by BitGo Inc., Kyber Network, and Ren (formerly Republic Protocol). On January 24, 2019, this consortium published the wBTC whitepaper, and on January 31, 2019, the cryptocurrency was launched with the help of eight businesses who facilitated bitcoin to wBTC conversions.
Today, the WBTC DAO, a group with around 30 members, is responsible for maintaining WBTC. BitGo, Ren, and Kyber started it at first.
How can you wrap Bitcoin into wBTC?
---
Wrapped Bitcoin (WBTC) can be purchased on a cryptocurrency exchange like Binance. These specific markets, which function like stock trading platforms, let you purchase and sell bitcoins. Wrapped Bitcoin, as mentioned above, serves as a representation of Bitcoin on the Ethereum network.
The process of getting a wrapped Bitcoin goes like this:
From inside your BTC wallet or exchange, select "Wrap."
Enter the desired conversion factor for BTC to WBTC.
In order to complete the transaction, click "Confirm Wrap."
How to unwrap wBTC into Bitcoin?
---
The process of unwrapping wBTC back into Bitcoin goes like this:
From inside your WBTC wallet, select "Unwrap."
Enter the quantity of WBTC you want to exchange for bitcoins.
To get BTC directly into your BTC wallet, click "Confirm Unwrap."
WBTC will be debited from your WBTC wallet, and you'll get BTC in your BTC wallet.
FAQs
---
Is WBTC a stablecoin❓
No, WTBC is not a stablecoin. By adhering to the ERC-20 standard, Wrapped Bitcoin (WBTC), a tokenized variation of bitcoin on the Ethereum network, integrates bitcoin into Ethereum's decentralized financial ecosystem. WBTC is the most liquid, safe, and stable blockchain asset, making it the most widely used wrapped cryptocurrency in the world.
Where can I stake WBTC❓
You can stake WTBC on ZenGo, KuCoin, and Midas Investments (centralized crypto platforms). Moreover, you can stake WBTC on Yearn Finance, Solarbeam, and Curve (decentralized crypto platforms).
Is WBTC an erc20 token❓
Yes, wrapped Bitcoin (WBTC) is an ERC-20 token that stands in for Bitcoin (BTC) on the Ethereum blockchain. WBTC's connection into the world of Ethereum wallets, dapps, and smart contracts is one of its primary advantages.
Why do we need WBTC❓
The Ethereum ecosystem, which includes decentralized exchanges (DEXs) and financial apps, gains more liquidity thanks to WBTC. Today, centralized exchanges handle the lion's share of Bitcoin trading traffic.
Is wrapped Bitcoin a good investment❓
Wrapped Bitcoin is legitimate and a wise investment, yes. WBTC is an ERC20 coin made with the intention of giving DeFi apps more liquidity. Despite these disagreements and squabbles, Wrapped Bitcoin WBTC shows a very strong and vibrant ecosystem.
How do I exchange BTC for wBTC❓
The process of getting a wrapped Bitcoin goes like this:
1. From inside your BTC wallet or exchange, select "Wrap."
2. Enter the desired conversion factor for BTC to WBTC.
3. In order to complete the transaction, click "Confirm Wrap."
How do you get a BTC wrap❓
You may buy wrapped bitcoin (WBTC) on a cryptocurrency exchange like Binance. You can buy and sell bitcoins on these dedicated exchanges, which operate like stock trading platforms. As discussed before, wrapped bitcoin acts as a representation of bitcoin on the Ethereum network.
Is WBTC as safe as BTC❓
The idea behind wBTC is somewhat secure because it uses reliable technologies. Before converting your Bitcoin to wBTC, you should be aware of a number of hazards. The trust-based business models of the first wBTC platforms are one of the key causes for concern.
Can you trust wrapped Bitcoin❓
Yes, a Bitcoin token that has been wrapped is secure and can be trusted from a technological standpoint. The security of the associated network will be held until it is transformed into an ERC-20 or BEP-20 token, which will most likely be in custody on secure platforms like Ethereum or Binance Smart Chain.
Is buying WBTC the same as BTC❓
No, buying WBTC is not the same as BTC. BTC is the actual bitcoin that 'lives' on bitcoin blockchain whereas WBTC is just a token on Ethereum chain whose value is pegged to bitcoin price.
Is wrapped Bitcoin taxable❓
Yes, WTBC transactions and exchanges present a taxable event. When you "dispose" of a cryptocurrency asset by selling it for fiat money or exchanging it for other crypto coins, you will often have to pay capital gains tax on any proceeds.
How is WBTC pegged❓
The value of WBTC is pegged 1:1 to that of Bitcoin (BTC), and one WBTC should always be equivalent to one BTC. But unlike BTC, WBTC can be used and traded on the Ethereum and Tron blockchains because it is available as ERC-20 or TRC-20 tokens.

CaptainAltcoin's writers and guest post authors may or may not have a vested interest in any of the mentioned projects and businesses. None of the content on CaptainAltcoin is investment advice nor is it a replacement for advice from a certified financial planner. The views expressed in this article are those of the author and do not necessarily reflect the official policy or position of CaptainAltcoin.com