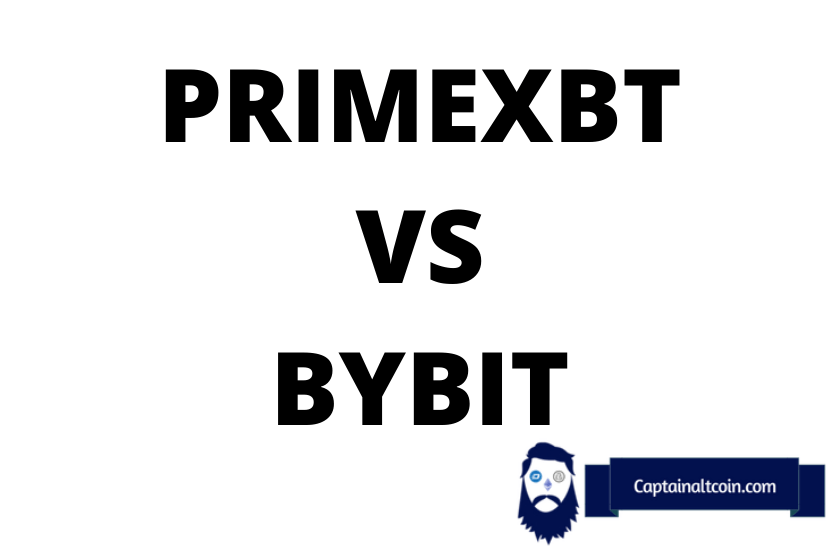 Crypto derivatives and trading on a margin is getting more popular by day. PrimeXBT and ByBit are two very popular crypto exchanges where you can trade crypto with high leverages.
In this direct comparison of ByBit vs PrimeXBT, we will take a closer look into all major measurement points that make one crypto derivatives exchange better than the other. So, let's roll.
Before we move on, here is a full review of PrimeXBT. You can see the ByBit review by clicking here.
USER INTERFACE, LAYOUT, AND AVAILABILITY
---
The PrimeXBT trading interface is simple, clear, and very user-friendly. Most of the best tools, features, and indicators needed to carry out detailed analysis and to place trades are present. The trading interface also has an inbuilt "help and tutorial section" with resources (videos and writing) that both beginners and adept traders looking to sharpen their trading skills will find very helpful.


The charting interface on Bybit is far more advanced and loaded with excellent technical analysis tools and features than you will normally see on Binance. The Bybit trading interface is extremely user-friendly, visually appealing, and has quite a lot of advanced features. From the static top bar, you can check out a number of things. You can return to the 'Trade' window, check your 'Assets' and also see a 'More' drop down that provides links to a number of Guides and FAQs.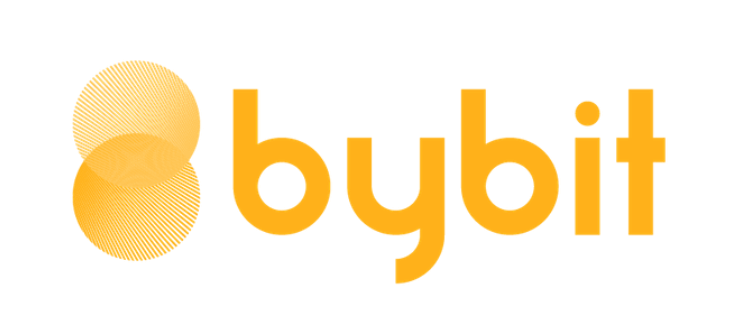 On which is better, it all comes down to user preference. Both user interfaces are extremely well thought of and well laid out.
LEVERAGE COMPARISON
---
Trading Bitcoin with leverage avails us the privilege of entering positions larger than our capital would allow if we had used a normal exchange. Leverage is achieved by borrowing funds. We will need to provide collateral in the form of margin before we can use leverage. PrimeXBT offers an incredible 1000x leverage on some pairs (using this is pure gamble and has nothing to do with trading or investing) and Bybit leverage is capped at 100x. What this means is that you can use 0.01 BTC to enter a position worth 1 BTCon ByBit while you can open a 10BTC position on PrimeXBT with only 0.01 BTC. Bybit also offer a 50x leverage on ETH/USD, XRP/USD, and EOS/USD trading pairs
Advantages of leverage
---
Leveraged trading makes possible the option of realizing substantial profits on minor price movements
You can profit from the price of Bitcoin going down (shorting)
The cons of leverage
---
It is extremely risky
Leveraged trading in the volatile cryptocurrency market is not advisable for beginners and people with low-risk tolerance.
TRADING EXPERIENCE
---
Trading on both PrimeXbt and Bybit is extremely pleasing. Both are advanced trading exchanges with a lot of useful market features. The user interface for both are friendly both Fees are generally low. Customers can also trade with plenty of leverage.
The major difference is that PrimeXbt offers a customizable widget setup and doesn't have the option of demo trading. While Bybit features a testnet for members that would like to demo trade with virtual money. The virtual account of the platform allows users to practice crypto trading using live Bitcoin prices but with fake money. You can gain access to the Bybit demo account at testnet.bybit.com and register from the top right of the page.
ACCESS TO ORDERBOOK AND CHARTS
---
The default mode of the PrimeXBT trading chart is a candlestick chart. color-coded in green and red with prices on the vertical axis and time on the horizontal axis. There is also an option to switch from a candlestick chart to a line graph or bar graph on the left of the drop-down menu.
On primeXbt, You can have access to specifics like date and time as well as the open, high, low, close, and value and You can adjust the time range displayed by clicking the time graph just below the main chart. The default time is 5 minutes, but you can also change to 1, 15, or 30 minutes; 1, 2, or 4 hours; or 1 day, week, or month. One exclusive feature on primexbt is the turbo trading used to predict short-term price movements. PrimeXBT offers a level of flexibility to allow users to trade multiple asset classes and still profit in Bitcoin.
While the charts on PrimeXBT are built in-house, the charts on Bybit are provided by Tradingview. TradingView is known for responsive and awesome charts which would have been an advantage of Bybit over primeXbt but primeXBT's trading platform doesn't lag or disappoint also.
Technical analysis tools and indicators are included in both platforms which is great. And again, except for personal preference, there isn't much to separate the two trading interfaces.
Volume
---
ByBit is an order of magnitude larger than PrimeXBT in terms of daily volume. Bybit regularly does a $10B per day in volume while PrimeXBT is usually lower than $1B.
TYPES OF ORDERS
---
Primexbt and Bybit both offer several types of orders.
1. Protection orders: Stop Loss and Take Profit
2. Market order
3. Limit Order
4. Stop Order
But primeXBT offers a distinct one. The OCO (One-Cancels-The-Other); a type of order where one triggers an end to the other.
ISOLATED MARGIN AND CROSS MARGIN
---
Both primeXBT and ByBit offer isolated margin and cross margin but again, it is worth reminding us that irrespective of your risk tolerance, the cross margin is the more recommended choice for you as a trader. Volatility and crypto-assets work hand in hand and prices can fluctuate unbelievably intraday, The first rule of investing is DON'T LOSE YOUR CAPITAL. Cross margin is far more reliable in achieving this being the less risky trading method. With the isolated margin, the risk of liquidation becomes high during powerful moves if leverage is high.
TRADING FEES
---
PrimeXBT exchange provides users with one of the lowest fees in the Bitcoin trading industry. As of the time of writing, PrimeXBT charges a very low flat fee of about 0.05% per trade. This is very low when put side by side with other exchanges. Most other cryptocurrency exchanges charge as much as 0.075% per order . Apart from the normal fee, if you wish to leave a position overnight, PrimeXBT charges overnight finance fees which vary from pair to pair.
Bybit fees on the order hand offer a fee of 0.075% per trade but also captivates its users with a -0.025% fee for market markers.
Below is a comparison table of the most margin exchanges with the fees and leverage info:
IDENTITY VERIFICATION
---
Both PrimeXBT and Bybit do not require much for registration. Both exchanges do not require new users to submit any KYC or any type of identity documents. All you need to sign up for an account is a working Email address, a Strong Password, and a Mobile phone number where verification codes can be sent.
PrimeXBT doesn't allow USA citizens to register but you can use NORD VPN to gain access to it (not a risk-free option, beware that this could result in an account ban).
WITHDRAWAL OPTIONS
---
Both exchanges allow only crypto withdrawals, no fiat options.
To withdraw funds from your PrimeXBT account, go to the main page of your account.
Withdrawals are simple as well; all you need to do is to enter the destination address, the amount of BTC you wish to send (BTC is also the only cryptocurrency you can send from Prime XBT), and then click "Submit to withdraw". The withdrawal will also take some time to complete, in part due to the platform processing withdrawal requests during an hour-long period each day.
A pop-up menu will appear:
Select your withdrawal address (or add a new address)
Enter the amount of BTC you want to withdraw.
Click 'Submit to withdraw'
Open your email inbox and confirm the withdrawal.
PRIMEXBT vs BYBIT: CONCLUSION
---
1. ByBit certainly is a more popular and mature trading platform for professional who want the most from their exchange. Its reliable and fast trading engine appeals to traders who want 100x leverage on their trades.
PrimeXBT, on the other hand, offers all the benefits ByBit offers, but with few additional features; More crypto-assets, (with talks of more being on the way), turbo investing, PrimeXBT Covesting (social trading platform) stock indices, commodities, and forex.
Especially the Covesting section of the platform is interesting for the newcomers as they can follow and learn from more experienced traders. Thanks to its humongous leverage, it is also great for gambling addicts and folks who like to test their luck.
2. Both Prime XBT and Bybit substantially differ from older platforms like Bitmex in terms of new, easy-to-navigate designs. But in the end, a choice between these two will depend on personal preferences.
3. PrimeXBT avails professional traders the ability to set multiple windows so that they can execute trades in one while monitoring in another.
Alternatives
---
Other popular duels we covered include:

CaptainAltcoin's writers and guest post authors may or may not have a vested interest in any of the mentioned projects and businesses. None of the content on CaptainAltcoin is investment advice nor is it a replacement for advice from a certified financial planner. The views expressed in this article are those of the author and do not necessarily reflect the official policy or position of CaptainAltcoin.com