Nebeus Review | How Safe is Nebeus Crypto Lender?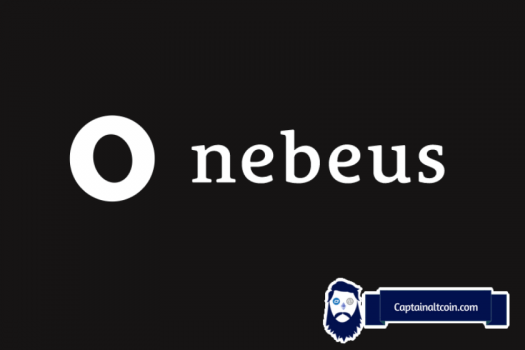 Nebeus Review | How Safe is Nebeus Crypto Lender?
Based in London, it is one of the best exchanges if you are residing in Europe.
Two-factor verification and one of the best cold-wallet secured exchanges
Requires a unique pin for every withdrawal
With the hacks on online crypto exchanges and crypto wallets on the rise with the explosion of Bitcoin price, considering a cold wallet might be a good data security move.
What if there was a crypto exchange that provided you with cold-wallet storage right on their exchange site?
If your answer is a wholehearted "Yes", you need to consider Nebeus as an exchange where you perform your crypto transactions.
Review of Nebeus
---
With an impressive 98% of client crypto-assets stored in an offline cold wallet, Nebeus certainly has something to boast about. This London-based exchange provides you with services such as a crypto wallet, a crypto exchange, a bank, and a lender.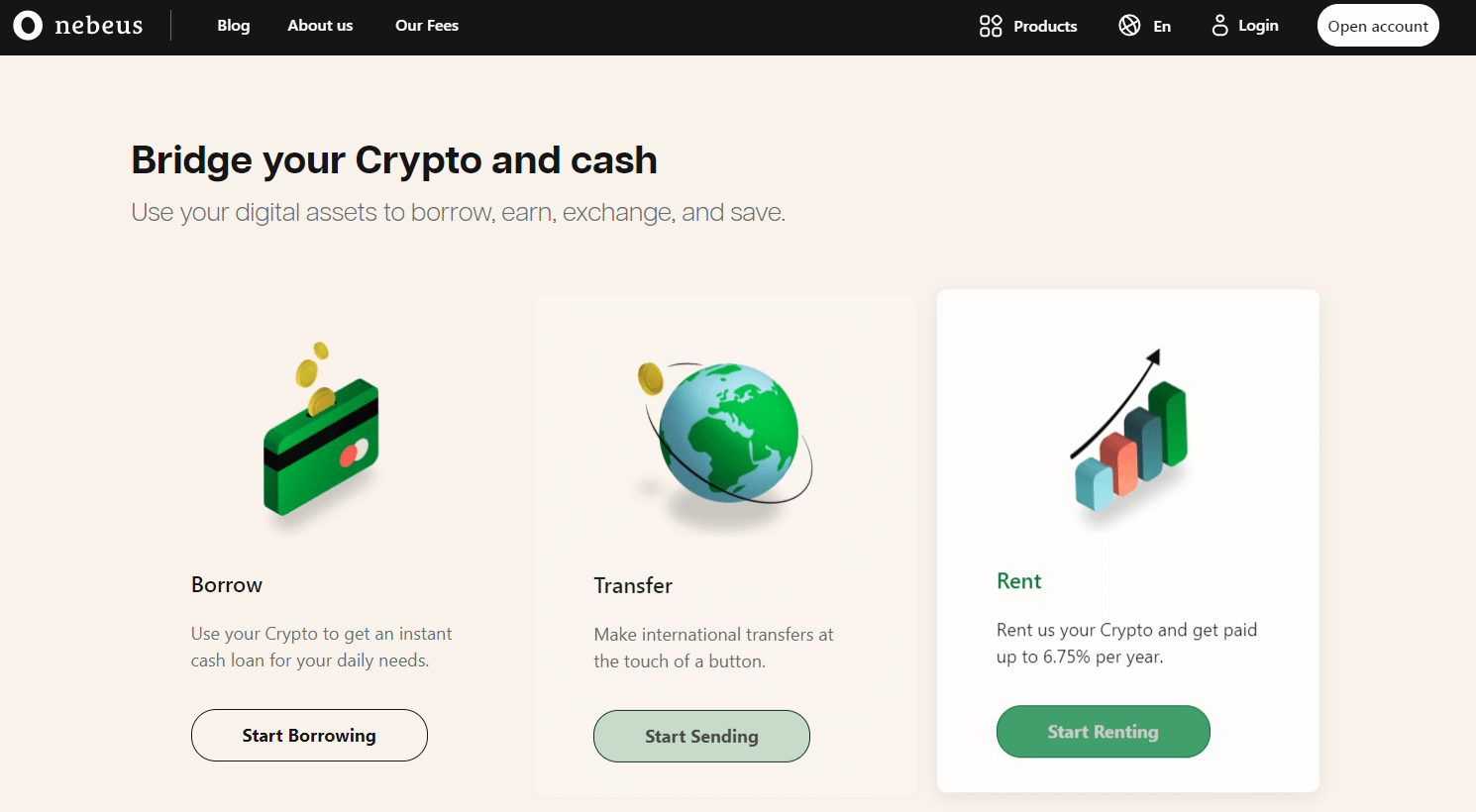 All-in-one crypto wallet, exchange, bank, and lender
---
Founded in 2014 by Sergey Romansovskiy, Nebeus is one of the few crypto exchanges around that places your crypto assets and fiat currencies in the same wallet. By mimicking one's wallet in real life that often contains fiat cash and credit and debit cards from multiple financial institutions and coupling this with storage in an offline cold wallet, Nebeus provides the best combination of convenience and security.
Nebeus supported coins and features
---
Currently, Nebeus only supports Bitcoin, ETH, and the Nebeus Token (NBTK).
Cryptocurrency loans
---
Yes, you can borrow using your Bitcoin or ETH as collateral.  Due to the rapid and frequent price fluctuations of cryptocurrencies, Nebeus currently allows borrowing anywhere from 72% to 80% of your collateral.  The interest rate on those Nebeus loans is 10.55%.  You can choose the flexible loan funds in US dollars British pounds or Euros.
There are two types of loans available – quick and flexible loans.
These rates are very competitive and they can proudly stand side by side with the crypto lending platforms like BlockFi, YouHodler, Coinloan, and Celsius.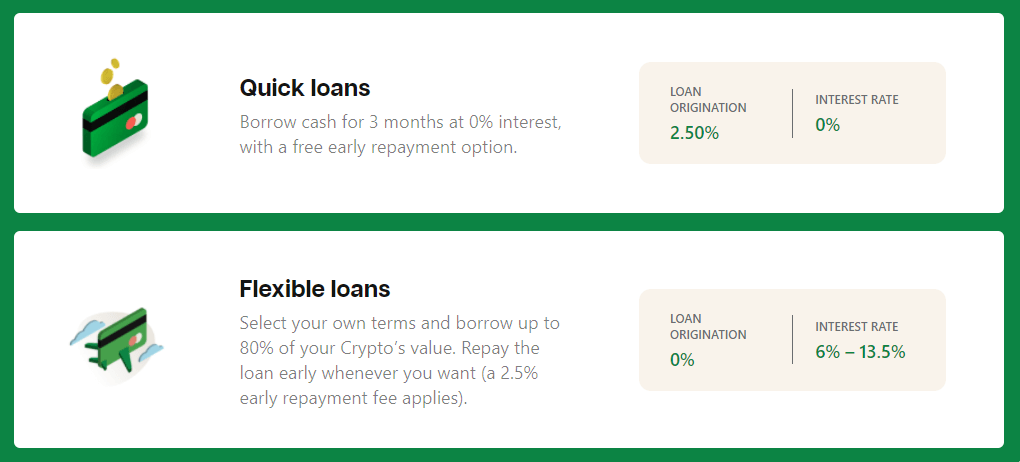 Savings account
---
Nebeus savings account is a great way to earn interest on your idle crypto assets. Nebeus's high-yield savings account pays 8.25% interest and the interest earnings are paid in fiat.
This is almost as good as Binance Savings, which is the industry leader.
Two-Factor Transaction Confirmation
---
To improve security and reduce instances of hacked user accounts each transaction requires a one-time-use pin generated for each and every transaction
Free User Transactions
---
For an exchange to provide, it is not common to offer free person-to-person transfers. Nebeus provides this free transfer service with Nebeus Quickpay.
How much does Nebeus cost?
---
The unique cold wallet for the storage of your Bitcoin or ETH is a free service from Nebeus.
Does Nebeus charge transaction fees?
---
Only withdrawal of funds incurs fees on Nebeus. The withdrawal fees for the withdrawal of Bitcoin is charged at a fee of 2.5% of the value of the transaction + 0.80 EUR or 0.0005 BTC
How fast are Nebeus' transfer speeds?
---
As we discussed above, the transfer from the user to the user of Nebeus is instant and free via Nebeus Quickpay. However, transfer out can take as long as 24 hours. The processing of a Bitcoin transaction is mainly dependent on how many pending transactions are on the Blockchain(Bitcoin/Ethereum) and is not something that Nebeus cannot control.
Are there limits to how much crypto my Nebeus can hold?
---
There are no maximum deposit limits on your account. However, due to taxation purposes and anti-money laundering regulations, depending on your account's verification level, there may be limits of between £250 and £550,000 applied to your account.
How much are the Nebeus exchange's fees and commissions?
---
On crypto trades, Nebeus charges a fee of 0.3% of the crypto assets traded.
What devices can I use Nebeus on?
---
Nebeus could be accessed on all desktops, laptops, smartphones (Android and iOS), and tables.
Is Nebeus secure?
---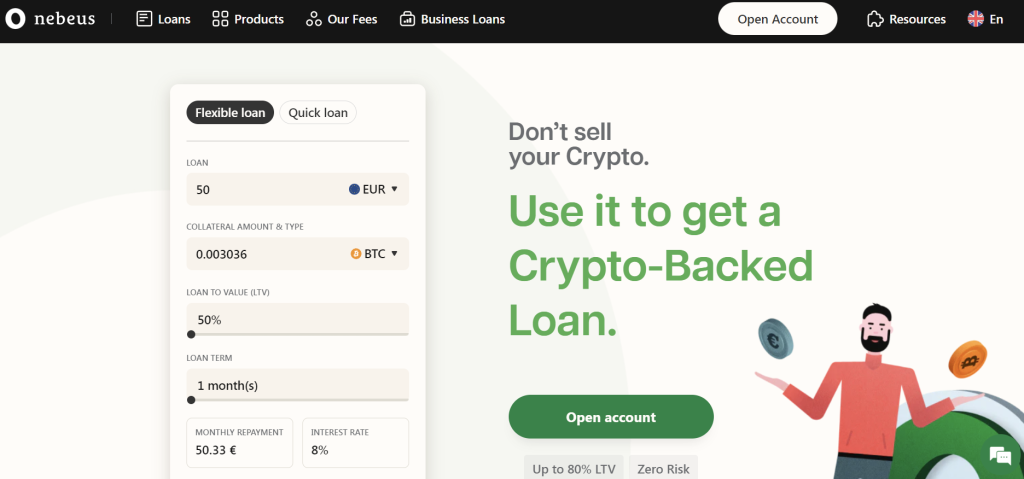 Nebeus provides a full suite of security features, including a cold wallet (offline) storage, 2-factor authentication, PIN plus 2-factor authentication for all withdrawals, and requiring PIN verification before changing your wallet address.
Is Nebeus regulated?
---
Like most crypto exchanges and marketplaces, Nebeus is not regulated by any domestic or international regulatory body. However, it voluntarily follows the KYC/AML requirements that a bank follows before allowing new accounts to open and voluntarily monitors for any funds procured through fraud and suspected illegal activities.
Do I have to verify my Nebeus Wallet?
---
Yes! The process can take up to 3 working days and require you to produce a photo ID and a secondary ID such as a utility bill to confirm the provided address.
Customer support
---
There are no direct ways to contact customer support at Nebeus. However, a user can get help by submitting support tickets through a mechanism on the website. The response time varies by the complexity and urgency of the issue.
Our verdict
---
The Nebeus platform does a stellar job in providing security to funds and transactions of the members. With 98% crypto assets in cold wallets, it ensures that all hacking threats to wallets are eliminated. The speed and procedure of transactions are great, and the fees are lower than many other exchanges. However, with support for only two cryptocurrencies, it limits user choices who wish to trade in more currencies or tokens.
How to send crypto with Nebeus
---
Open your crypto account. If the payment you are making to another Nebeus user, click the "Send to Nebeus User" button.
Generate a new PIN code to be sent to your email.
Confirm all the details of the transaction, add the PIN code and complete the transaction.
How to receive crypto with Nebeus
---
Nebeus has made it very convenient for users to receive payments. It provides the user with their individualized QR code that they can send to the payer and have them scan the QR code you sent. The payer has to scan the QR code to pay you. The receiving party will get a notification of the successful transfer.
FAQs
---
PROS
Based in London, it is one of the best exchanges if you are residing in Europe.
Two-factor verification and one of the best cold-wallet secured exchanges
Requires a unique pin for every withdrawal
CONS
Wallets are not insured in case there is a breach on the exchange due to platform vulnerabilities.
Many UI bugs in the verification in the KYC/AML procedure section of the site.
A limited number of cryptocurrencies to store and trade
EUR/$ withdrawals are limited to $1500, and each withdrawal incurs fees.

CaptainAltcoin's writers and guest post authors may or may not have a vested interest in any of the mentioned projects and businesses. None of the content on CaptainAltcoin is investment advice nor is it a replacement for advice from a certified financial planner. The views expressed in this article are those of the author and do not necessarily reflect the official policy or position of CaptainAltcoin.com