It is becoming more likely that cryptocurrency and blockchain innovation will eventually be a part of most areas of industry. Regardless of whether that is customary cash, banking, or internet-based life – the cryptocurrency revolution is starting to change how we live our day to day lives.
One area that is already seeing the impact of the advancement of blockchain technology is the customer credit space. Company's, for example, Nexo have begun to start offering cryptocurrency-based loans to investors.
In a nutshell, these companies allow investors to obtain a credit extension by using their cryptocurrency as a security fund. The particular sum will rely upon the size of the security store you set up, and you can demand to get the cash in a multitude of different currencies, such as EUR, USD, or GBP.
If you are a cryptocurrency investor in need of financing, Nexo may be something you want to consider. We're going to have a look at the Nexo platform, outlining the main features and answering some of the most commonly asked questions about the service.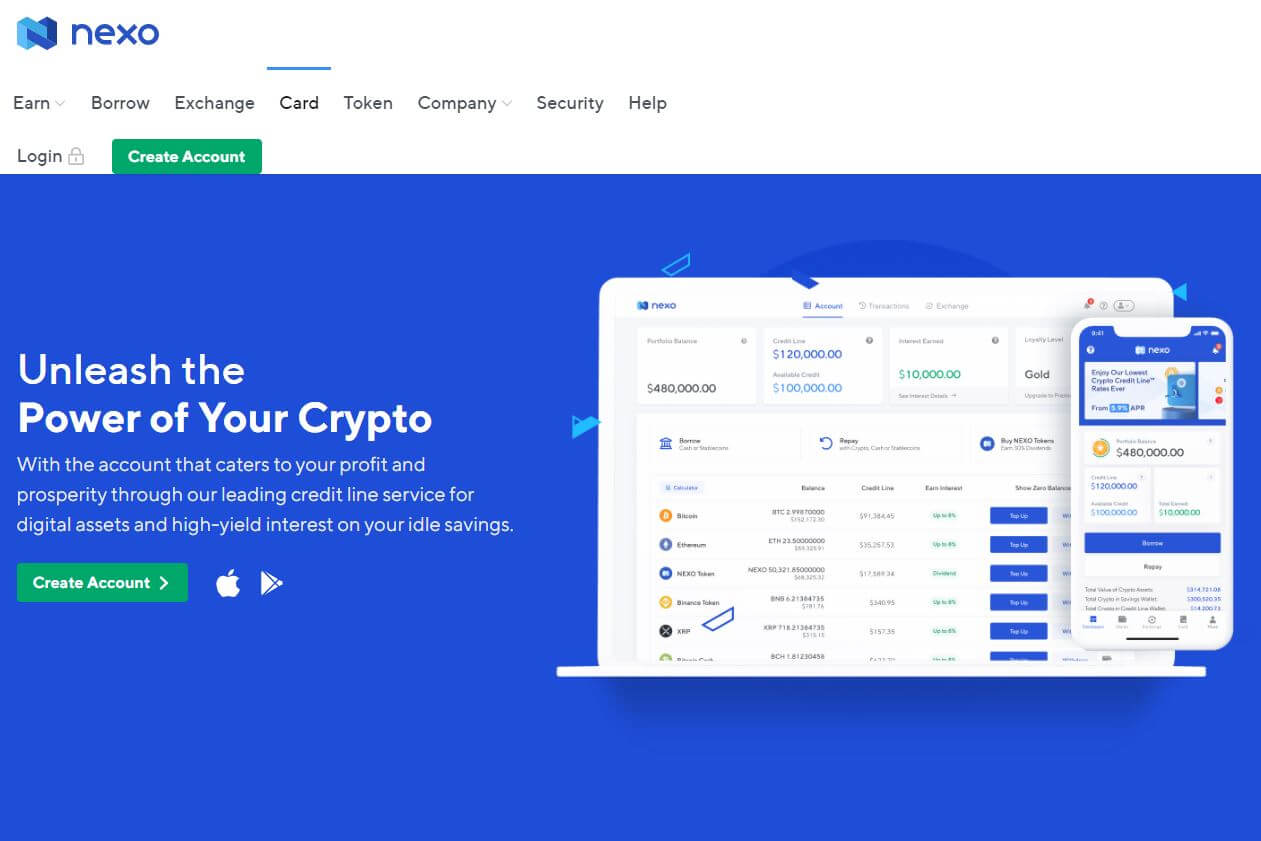 How Does Nexo Work?
---
Nexo works through offering its users a credit extension based on the amount of cryptocurrency they are willing to use as collateral.
There are many things that investors should consider when it comes to choosing a cryptocurrency based loan. To keep things simple, we've broken it down into smaller sections to make it easier to understand how these kinds of loans work.
Assess the amount you can Borrow
---
Nexo doesn't give advances in the conventional sense, meaning that your credit score is not taken into consideration when applying for a loan. Also, you won't have to give any data about your funds, for example, the amount you earn won't affect your application. Instead, Nexo puts together its financing sums concerning the amount of cryptocurrency you are willing to put up as collateral.
In most cases, users will have the option to receive a loan of up to half of the complete market estimation of their collateral if using Bitcoin or Ethereum; rates will be lower if using another kind of cryptocurrency as security.
For instance, suppose that you want to use 1 BTC up your security deposit.
If Bitcoin were worth $10,000 at the time of your application, Nexo would permit you to get $5,000 as a credit line against your 1 BTC security store.
Nexo has a useful calculator to assist you with working out a quote for your loan. Simply enter the amount of cryptocurrency you wish to use as collateral, and the calculator will show you information about how much you can borrow, alongside information about interest rates and other fees.
Transfer Your Security Deposit to Nexo
---
If you want to proceed with applying for a loan, you will then need to transfer your security deposit to Nexo. The process is straightforward; it works in the same way as if you were moving cryptocurrency to an exchange.
First of all, you will need to head over to the deposit section of your Nexo account.
Simply choose which currency that you wish to use as collateral, and deposit the funds to the unique wallet ID provided.
As soon as your transaction is confirmed, the funds should appear in your Nexo account.
Withdraw Your Funds
---
After you have transferred your cryptocurrency to your Nexo account, you will have access to your credit extension. At this phase of the procedure, you are under no commitment to take the cash out, and you won't pay any interest on the assets until you make a withdrawal.
If you wish to access the loan funds, you can request a withdrawal to your bank. Nexo offers support for over 45 currencies giving you a lot of options in terms of withdrawals. The funds should arrive in your chosen bank account within 3-5 days.
If you don't want to withdraw your funds to a bank account, Nexo offers a credit card. The Nexo credit card allows you to spend your credit extension as and when you please without having to wait on funds arriving in your bank; this is the best option as it makes it incredibly easy to access your funds. The Nexo card also comes with other perks, such as a 5% cashback rate on any purchases and fee-free currency exchanges.
Make Repayments
---
As with any loan, you must stay on track with your payments. The interest rate and minimum repayment amount will be outlined by Nexo when you apply for the loan.
When it comes to paying your monthly repayments, the user has many options; payments don't need to be made in the same currency that you made a withdrawal in. You can choose to make repayments in a range of different currencies through a bank transfer directly to Nexo. Cryptocurrency is also accepted as a form of reimbursement, and funds can be transferred directly to a Nexo wallet address.
Features
---
High-Interest Rates for Savings
---
Although crypto-backed loans are the focus of Nexo's business model, the platform also allows users to earn interest by using them as a savings platform.
In a nutshell, by depositing fiat into your Nexo account, you will earn 8% interest per annum.
The interest is paid daily, allowing the user to reap the benefits of compound interest.
In terms of safety, your savings are guarded by a $100 million Lloyd's of London insurance safeguard.
Nexo Credit Card
---
If you're looking to spend your credit on a day to day basis, the Nexo credit card is a great option. The Nexo card can be used online, in-store, or through ATMs.
The card comes with a handy mobile app, which allows you to freeze the card if it's lost or stolen. The app will also let you keep track of your spending and change your PIN. The Nexo card also boasts a 5% cash back rate on every purchase.
The Nexo credit card has no account or inactivity fees, it also offers fee-free foreign exchange purchases, so it could come in handy when traveling overseas.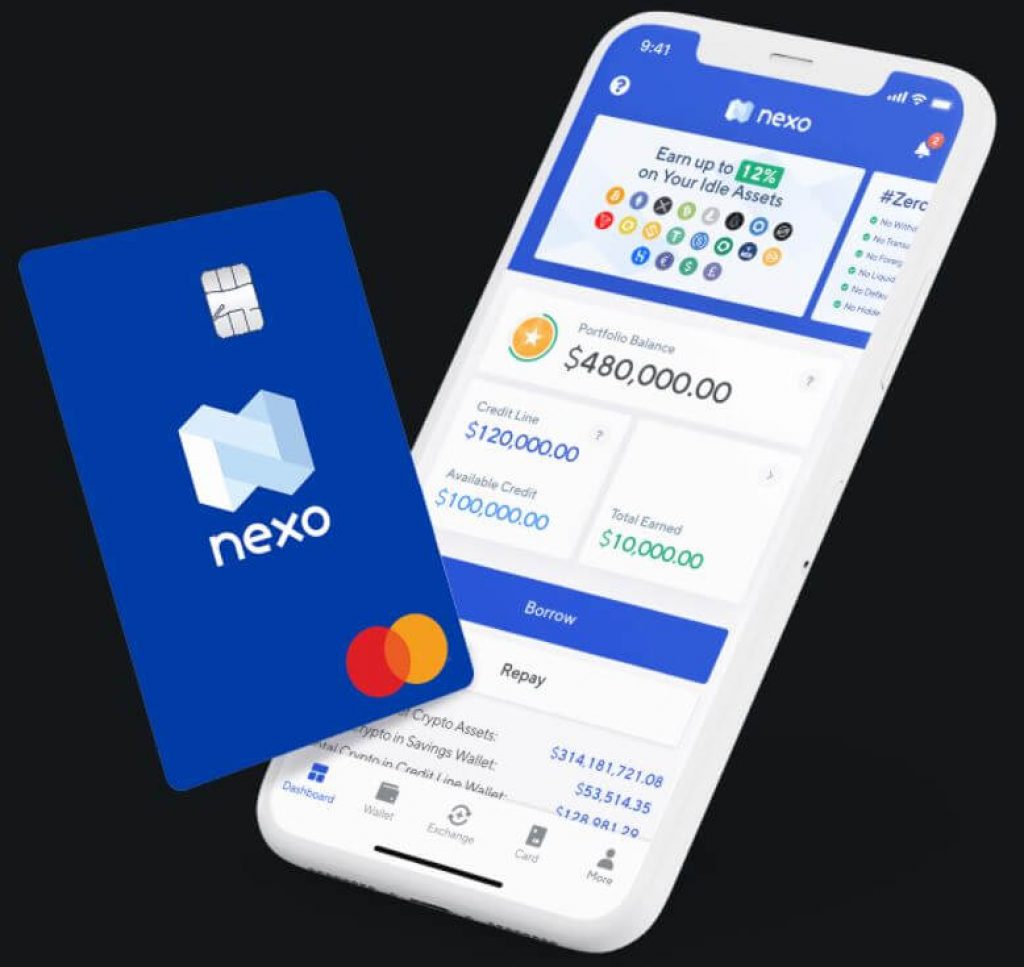 Nexo is Tax Efficient
---
Nexo helps solve issues with capital gains tax: The sale of crypto assets makes investors liable for Capital Gains tax (either short-term or long-term depending on how long you have held them.)
Through the use of Nexo, tax issues can be avoided as you have not sold the asset, merely gained a credit advance using it as security.
Expanded Line of Credit
---
It is essential to know that Nexo will increase your credit extension if your security store grows in value. You are under no commitment to use this additional financing source, however it's useful to have the option if required.
Frequently Asked Questions
---
How Much Can I Borrow?
---
As with other crypto-based loans, Nexo utilizes a Loan-to-Value (LTV) framework to allow users to borrow a certain amount in relation to the amount of cryptocurrency that they put forwards as security,
Heres a list of the LTV ratios offered by Nexo
Bitcoin (BTC) and Ethereum (ETH): half LTV
Wave (XRP): 40% LTV
Stablecoins: 90% LTV
Nexo: 15% LTV
Binance Coin (BNB), Bitcoin Cash (BCH), and EOS: 30% LTV
Stellar Lumens (XLM): 17% LTV
These values are subject to change as currencies are often experiencing a time of high unpredictability.
What Are The Fees?
---
Similar to a traditional loan, you will pay interest on your investment from Nexo. However, there are some key differences.
Commonly, a bank would put together your APR taking into account various factors, for example, your credit history and salary. Despite what might be expected, the financing cost applied to your Nexo credit is subject to whether you utilize Nexo's token.
For instance, if you pay back your credit with the Nexo token, you'll get a fixed interest rate of 5.9% APR. You can also take advantage of this rate if some portion of your collateral is in Nexo tokens.
On the other hand, if you don't want to use the Nexo token when using the platform, you will pay a fixed interest of 11.9% APR.
Will my Nexo Loan Affect My Credit Report?
---
Nexo has no relationship with credit organizations at all. In short, this means that taking a crypto-based loan from Nexo will not affect your credit report in any way.
What Happens If I Can't Repay My Loan?
---
It's essential to stay on top of your payments; if you do this, you don't have anything to stress over.
If you neglect to make repayments and your security fund is worth less than when you invested, Nexo will send you a warning.
This warning will advise you that if an installment isn't made, and the value of your security keeps on falling, Nexo will be forced to sell a portion of your collateral to cover what you owe them.
Nexo will do this by trading your security store for fiat. This in itself, can bring about undesirable expenses, so you should abstain from having any of your security exchanged.
Despite what might be expected – and as noted above, if you neglect to make any reimbursements, however your security store increases in esteem, you shouldn't have anything to worry about as long as the LTV is in your favor.
In any case, it's essential always to ensure that your LTV proportion is held under control. You can do keep track of this through your Nexo account.
Is It Safe?
---
It is estimated that over $5 million of cryptocurrency is lost each year due to hacks and scams. Nexo has a high focus on security and put the integrity of the customer's funds at the top of their priority list. Funds are stored in secure wallets giving peace of mind to the customer.
As a matter of first importance, all client reserves are held in cold wallets provided by BitGo.

Client reserves are protected as BitGo is safeguarded by up to $100 million with Lloyd's of London.
According to Nexo itself, this insurance would kick-in if the stage was hacked, an organization representative took reserves, or private keys were lost.
As far as protecting your Nexo account, you will have the choice of setting up two-factor validation (2FA). You can either choose to get an SMS message or introduce an application like Authy. Albeit 2FA isn't mandatory at Nexo, it is encouraged that you make use of it.
Conclusion
---
Nexo is an innovative platform that takes advantage of decentralization and the increasing trend of cryptocurrencies.
The platform is extremely user friendly; if you are familiar with purchasing and transferring cryptocurrency, you will have no problem using it all.
Nexo has an excellent reputation and is widely regarded in the industry as one of the pioneers in the crypto learning space.
Nexo are still relatively new in the crypto loans market, so they are not regulated in the same way that banks are, which could be a potential negative to the platform.
It's also important to be aware that cryptocurrency is a highly volatile industry; there can be wild swings in price from day to day. Nexo may have to sell some of your cryptocurrency deposit to cover any shortfalls in prices, this is something the user should know about before they make an application for a credit extension.
To summarise, Nexo is an excellent option for anyone who wants to take a crypto-backed loan; the use of the Nexo credit card makes the process extremely simple and the high-security measures taken by Nexo ensure the safety of any cryptocurrency you are holding with them. Nexo is a great option for anyone looking for a crypto based loan however it is important that the user understands the risks that are involved as the market is so unpredictable
In case you are looking for more crypto loan platforms, below is our list of reviews: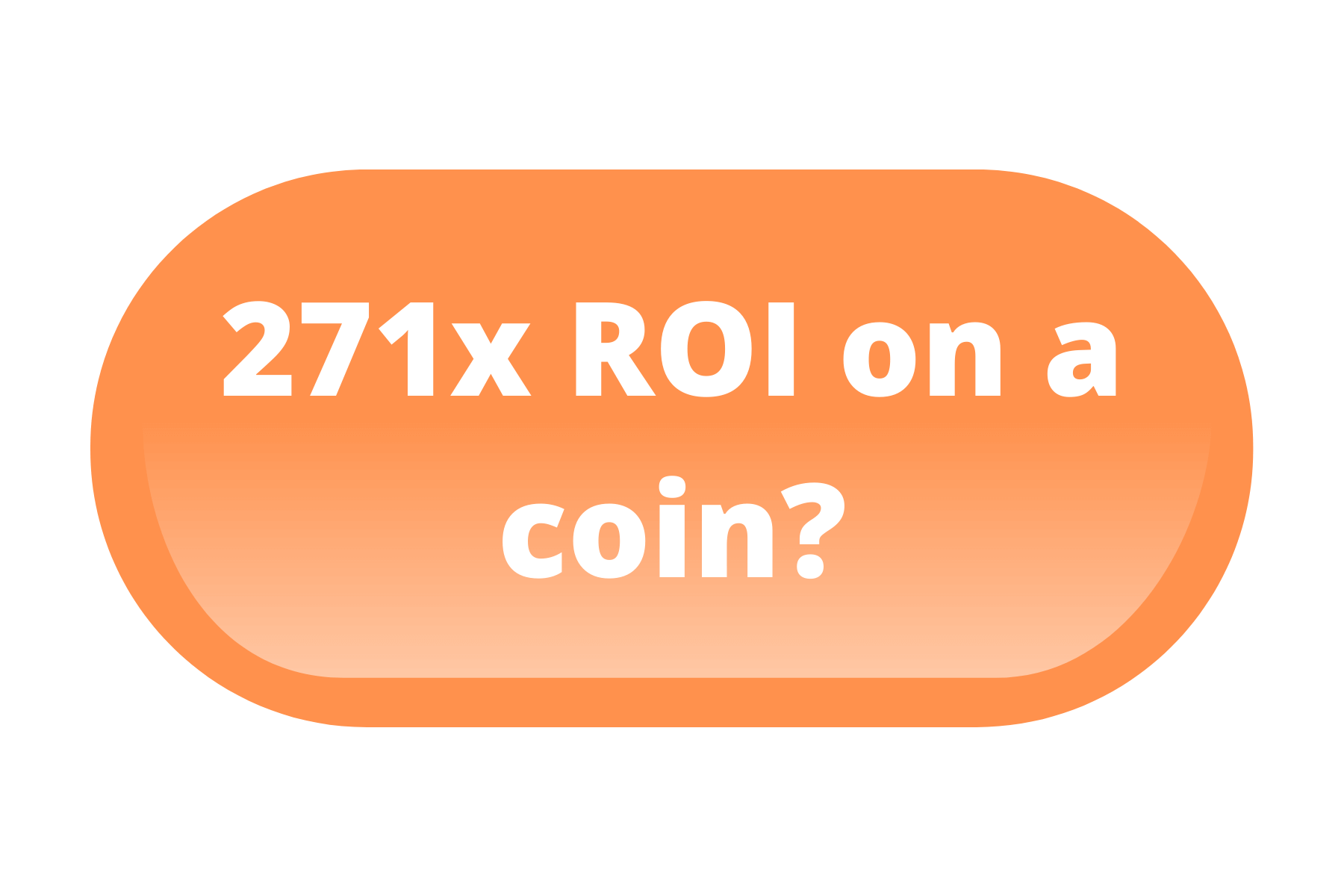 CaptainAltcoin's writers and guest post authors may or may not have a vested interest in any of the mentioned projects and businesses. None of the content on CaptainAltcoin is investment advice nor is it a replacement for advice from a certified financial planner. The views expressed in this article are those of the author and do not necessarily reflect the official policy or position of CaptainAltcoin.com


Nexo Review [2022] – Is Nexo Safe & Legit?