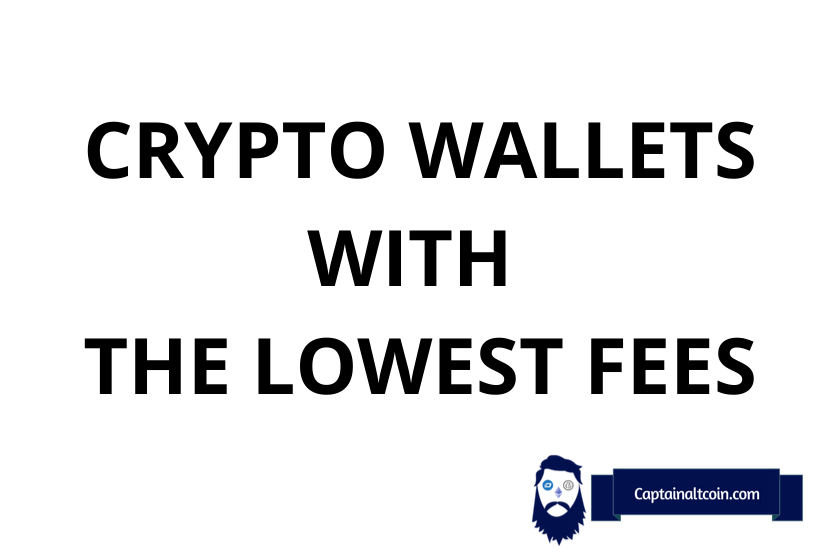 You probably would have heard about network fees in the crypto world. It is a popular term that describes the fee you pay to miners to validate your transaction and send it for approval.
This wasn't always the case. When Bitcoin was first introduced, smaller transactions and 'priority' transactions were processed free of charge. However, it is pretty different now. All Bitcoin transactions attract a transaction fee, regardless of size or 'priority.'
The amount paid may differ depending on, among other things, the network congestion at the time and the exchange or wallet used. This article will treat the latter and show you how to minimize the transaction fees by choosing the right wallet.
Which crypto wallets has the lowest fees?
---
Before we go into details of the best wallets with lowest fees, let's have a quick look at 3 best options and after that, we will go not only though each of them more thoroughly, but some of its competitors as well.

Over 4000 crypto assets supported
Available on web, iOS, and Android versions
Signing up is pretty straightforward

Supports a wide range of crypto assets
Offers a viable alternative to crypto exchange
High security
BITCOIN FEE STRUCTURE EXPLAINED
---
When you send Bitcoin to another address, the following process takes place:
Your transaction is checked and validated by a node(computers connected to the blockchain)
After validation, the transaction is transferred to a memory pool, where it waits for a miner to include it in the next block.
When a miner successfully includes it in a mined block, the transaction is deemed successful.
Because the number of transactions that can be included in a Bitcoin block is limited, the miner picks the transaction with the highest fees over the ones with smaller fees. Therefore, if you want faster transactions, you have a better shot if you pay higher transaction fees, also known as priority fees.
This is especially needed if the blockchain is congested at that particular time, such as when there is euphoria after a pump. If you do not increase your fees at such times, you may have to wait for hours, even days, before your transaction is successfully added to the block.
WHAT AFFECTS BITCOIN TRANSACTION FEES?
---
Two main factors determine how cheap or expensive transaction fees on the Bitcoin network will be. They are:
The transaction size: Larger transactions take up more space on the block, require more processing time, and consequently attract higher fee rates. Bear in mind that the transaction size does not refer to the amount of Bitcoin sent but to the transaction's data size on the blockchain.
The blockchain congestion: When many transactions are waiting to be confirmed in the memory pool, the transaction fees increase as miners choose the transactions with the highest fee rate to maximize their profits.
DOES WALLET PLAY ANY ROLE IN THE FEES YOU PAY TO SEND OR RECEIVE CRYPTO?
---
Bitcoin wallets and exchanges play an essential role in the transaction fees on the Bitcoin network. Some wallets mismanage fees and place high bids to ensure they get priority over others. These high bids, in turn, increase the transaction fees for everyone using the blockchain at that time, as users will need to bid more to ensure successful transactions.
Most wallets today allow you to set a fee preference for your transactions. You can select to pay either low, medium, or high fees, keeping in mind that the higher you pay, the faster your transaction will be processed.
Generally, Bitcoin wallets that use scaling technology(SegWit) or Lightning network process transactions faster and cheaper than legacy wallets. In most cases, though, you would have to specifically adjust the settings in the wallet to support these cheaper transaction modes as they are usually not the default settings in most wallets.
BEST BITCOIN WALLETS WITH LOWEST FEES
---
Ledger Nano X
---
The Ledger Nano X is a top-of-the-line hardware crypto wallet that provides premium security when it comes to digital asset storage. It has several advantages over other competitors, including its Bluetooth capabilities, larger screen, more storage capacity and wide cryptocurrency support. Plus, it features an OLED display and USB Type C connection for easy setup and use.
The Ledger Nano X also meets high security standards with its private keys stored offline on the device itself, making it less vulnerable to hacks. Additionally, its security has been audited and verified by ANSSI, the French national cybersecurity agency. While this wallet offers many benefits for crypto users looking for increased security, it is important to be aware of any potential risk involved and keep a backup phrase in a secure place in case of emergencies.
BITCOIN CORE WALLET
---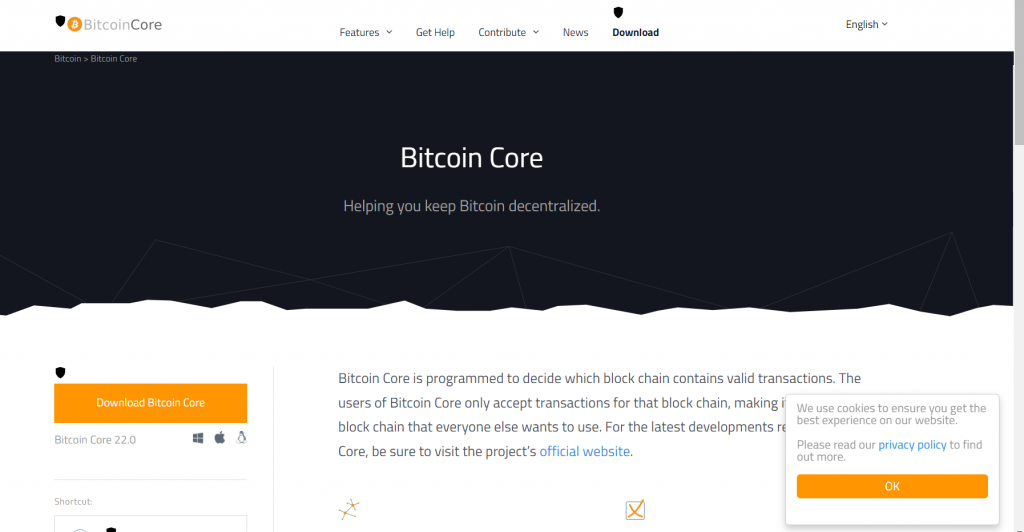 The Bitcoin Core wallet was the original Bitcoin wallet developed by the Bitcoin founder himself, Satoshi Nakamoto, in 2008. It is included in the Bitcoin Core software, the software that powers the entire Bitcoin blockchain.
It is also open-source software, which means it can be downloaded and reviewed by anybody. However, because it incorporates a copy of the entire Bitcoin blockchain itself, it requires an immense amount of memory space. You would need at least 140 GB worth of disk space for first-time installation, while you will need a continuous allocation of 15 GB per month to ensure it keeps running.
Even though it requires that amount of space, it has certain advantages. Foremost is that it ensures better privacy and security for the users. Also, you can validate transactions yourself since you are in control of a full node on the blockchain. In addition, you can set transaction fees for yourself if you have the Bitcoin Core wallet.
COINBASE WALLET
---
Coinbase wallet is one of the safest cryptocurrency hot wallets as it is backed by Coinbase, one of the largest crypto establishments in the world. Users do not need to have a Coinbase account before using the wallet. The wallet is simply that, a wallet for storing your coins.
The Coinbase wallet is free to download and doesn't charge any platform fees. However, like many other wallets, you pay miners when sending coins to other wallets. Users have the option to adjust the miners' fees or even waive them completely under certain conditions.
ZENGO WALLET
---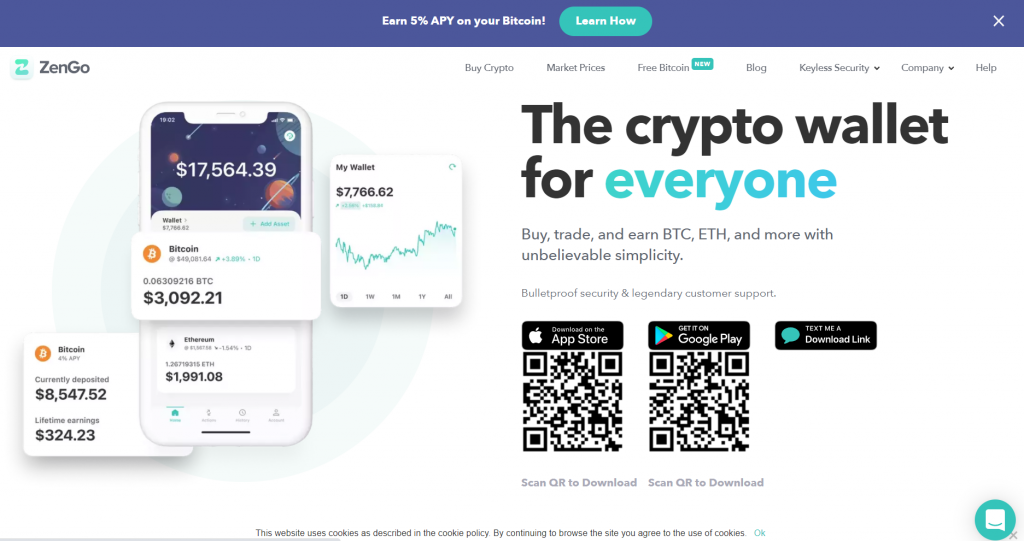 Zengo wallet is one with a difference. Instead of using the private key encryption technology that's common in the crypto world, it employs facial recognition software to open and access the wallet. In this way, it makes it near impossible for hackers to steal the funds in your wallet.
Apart from being a storehouse for your cryptocurrencies, Zengo also allows you to earn up to 5% APY on BTC stored in the wallet. It also has an in-house payment processor where you can buy and sell Bitcoin with a few taps. It does not charge fees on sending and receiving cryptocurrencies, except the fees charged by miners.
MYCELIUM BITCOIN WALLET
---
This is one of the earliest Bitcoin wallets. It was created in 2008 and has been one of the most reliable platforms to store and trade Bitcoin. Similar to, but simpler than, the Bitcoin Core wallet, this wallet allows users to download a complete blockchain while remaining completely air-gapped from the internet.
Being a very trustworthy platform, Mycelium has developed partnerships with various payment processing companies that make it usable in Canada, the USA, and Europe. It also has its own P2P exchange known as Mycelium Local Trader.
EXODUS
---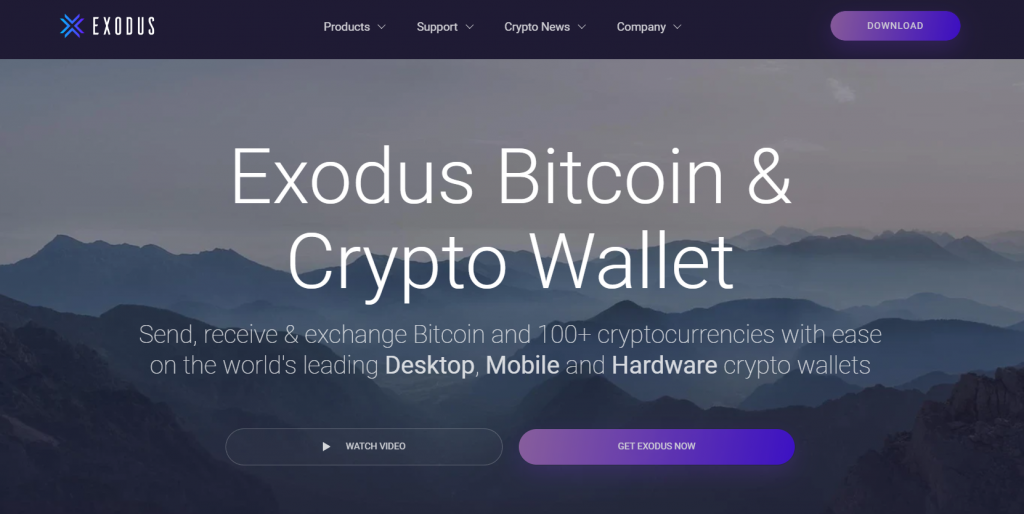 The Exodus wallet was created in 2015 by J.P Richardson and Daniel Castagnoli. It is a hot wallet that focuses more on making the crypto experience attractive and less complicated to a beginner. The creators claim they did this to further drive mainstream adoption of crypto up among the masses.
Even though the Exodus wallet offers some exciting features, like a built-in trading platform, a user-friendly interface, and easy backup and restore functions, it falters in a few areas. One major area it fails in is security. It doesn't offer two-factor authentication or multi-signature addresses. Being an online wallet is not good enough.
Another main advantage of the Exodus wallet is that it automatically adjusts the network fees to choose the cheapest at any point in time. The automatic adjustment is an especially welcome development for beginners who may find it complex to do it themselves.
ELECTRUM
---
The Electrum wallet is a cold wallet created in 2011 that only offers support for Bitcoin. It is one of the most popular Bitcoin wallets and offers an easy yet secure way of storing your Bitcoins. It is a desktop wallet compatible with various operating systems, like Windows, Linux, Mac, etc.
Being a Bitcoin-only wallet, Electrum excels over Bitcoin Core wallet in that you do not need to download the entire blockchain. It uses its servers to store information, thereby freeing a whole lot of memory space for its users. It is also integrated with popular wallets, including Keepkey, Trezor Model T, and Ledger Nano S.
ATOMIC WALLET
---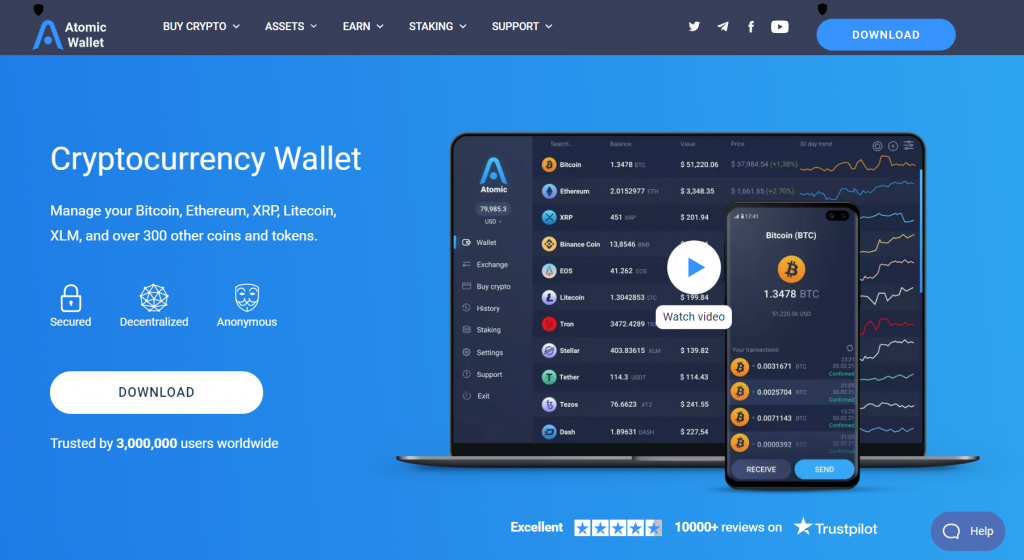 The Atomic wallet was created in 2017 by Konstantin Gladych. It is a popular cryptocurrency wallet among crypto enthusiasts and has been hailed for its security features and ease of use. Among many other features, it offers users the ability to buy BTC and other cryptocurrencies with bank cards right there in the wallet using the in-built Atomic Swap feature.
Being a decentralized wallet that's free to download and supports hundreds of cryptocurrencies, the wallet is easy to use for beginners. Apart from Atomic swap, the wallet is also integrated with other exchanges for extra coverage.
One sour spot, though, is that the atomic wallet does not offer two-factor authentication. This makes it less secure than other wallets. However, the exchange does not store or have access to your private keys, so you are safe even if the atomic wallet software is hacked.
CONCLUSION
---
Whether you're an hodler or a trader, you would benefit from wallets that allow you to process transactions at low fees. This way, you can maximize your profits while still holding on to your strategy.
I hope this article has broken down the selection process for you.
Nevertheless, no matter how cheap or secure a wallet may seem, it is always good to consider that cryptocurrency investments are risky endeavors and can blow up at any time.
Read also:

CaptainAltcoin's writers and guest post authors may or may not have a vested interest in any of the mentioned projects and businesses. None of the content on CaptainAltcoin is investment advice nor is it a replacement for advice from a certified financial planner. The views expressed in this article are those of the author and do not necessarily reflect the official policy or position of CaptainAltcoin.com