AQRU Review – How Does Aqru Work & Is It Legit?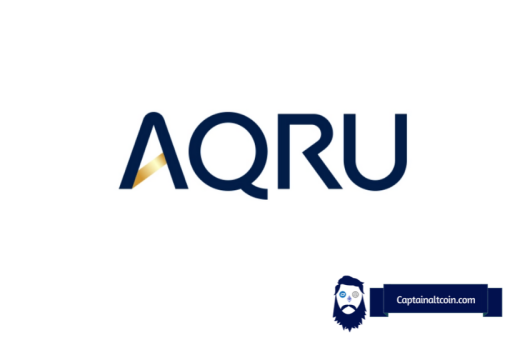 AQRU Review – How Does Aqru Work & Is It Legit?
It is a regulated platform. This means, to an extent, it is safe
The barrier to entry is not so high. It only requires a minimum investment of 100 Euros
It doesn't charge fees for claiming interests
It has a mobile app
Accepts deposits from three main payment channels; bank cards, bank transfers, and crypto deposits
Deposits are free. You may only need to pay a processing fee to their payment processing platform, MoonPay
There is no lock-up period for your crypto investments. You can withdraw at any time
It is forthright about how it generates interest
AQRU.IO OVERVIEW
Crypto is all about trends. Once people figured out how to create profitable interest-earning platforms on top of blockchains, new services that offer to earn interest on crypto pop up almost on daily basis. We will cover Aqru.io – one of the more popular crypto loans and savings platforms that offers crypto savings accounts to its users as well.
Let us start with an introduction to, and a definition of, the Aqru platform.
WHAT IS AQRU.IO?
---

Aqru is an innovative crypto savings platform that was invented in late 2021. It is innovative because it doesn't require you to stake your crypto on a platform before it yields interest. All you need to do is transfer your crypto assets to the platform and start earning returns with APYs between 7% and 12%.
How do they generate such high returns? When you send your crypto to the platform, they, in turn, lend out your assets to various decentralized protocols as well as institutional and retail borrowers. 
If you're familiar with crypto lending and borrowing, you'll agree that the rates are usually high. Therefore, the rates are high enough for Aqru to pay out interest yields for customers and keep a little for themselves.
As we move ahead in this article, we will discuss more how the platform works. 
WHO IS IT FOR?
---
If you fall into these groups of people, then Aqru is for you:
Your primary crypto investments are in BTC, ETH, and stablecoins
You want to hold your crypto assets for a long time and do not want to deal with staking or other DeFi mechanisms
You have a EUR or GBP bank account and want a platform that offers seamless conversion between EUR and GBP and crypto
You do not mind KYC
You do not mind a $ 20 withdrawal fee.
AQRU FEATURES
---
Buy Crypto
---
Aqru has a partnership with MoonPay, a crypto payment platform that enables you to buy cryptocurrencies with your credit or debit cards. You can buy Bitcoin and Ethereum as well as USDT, USDC, or DAI using this platform. You will need to pay a processing fee, though. This fee is paid to MoonPay, not to Aqru.
Another way of buying crypto on the platform is by sending EUR or GBP to your account via bank transfer. You can then use the deposited fiat currency to purchase any of the cryptocurrencies supported on the platform. This method of making deposits is free of charge but may take up to 48 hours of processing time.
Interest account on Stablecoins
---
There are three Stablecoins supported on Aqru. They are USDT, USD Coin, and DAI. All three Stablecoins come with an APY of 12%. That is the highest APY you can get on the platform. It is that high because there is more demand for stablecoins on various DeFi lending platforms.
How do you open an interest account on Stablecoins on Aqru? It's simple. Just create an account and deposit some stablecoins of your choosing. That's all! You don't need to bother yourself with the intricacies.
Interest account on other crypto assets
---
Apart from the three Stablecoins mentioned above, you can also earn up to 7% APY on Bitcoin and Ethereum. You can either buy these cryptocurrencies on the platform or transfer them from a crypto wallet to start earning. 
More crypto assets may be added in the future, but they have to comply with Aqru's strict standard of proven utility and consistency.
Yield-as-a-service
---
This is a feature on the Aqru platform that offers all their services streamlined to institutional and industrial platforms. Institutions usually have a more significant capital than individuals due to an aggregation of funds deposited with them.
Therefore, the yield-as-a-service feature encourages institutions to use Aqru to generate yields on assets under their control. This includes crypto exchanges, payment service providers, family offices, and other crypto savings platforms. There are customized deals available for them along with a Treasure consultancy service.
AQRU FEES
---

Interestingly, Aqru rarely charges fees on its various investment offers. Claiming interests on both Stablecoins and other crypto-assets comes free of charge. This is an improvement over various decentralized exchanges that charge you a network fee whenever you claim interest on assets you're staking or farming.
However, if you want to withdraw cryptocurrencies, you face a steep $20 fee regardless of the crypto you're withdrawing. Fiat currency withdrawal is free, but you need to have a EUR or GBP account.
Since there is no trading done on the app, no trading fees are charged. If you want to purchase crypto through MoonPay, you would need to pay a processing fee, which is usually 4.5% of the proposed purchase amount.
REGULATION
---
Aqru is regulated and physically located in Bulgaria. Its registration number is 206651201, and it has a physical address at 9 Tsarigradsko Shose, 1124, Sofia, Bulgaria. Its registered name is Accru Finance Limited.
It is also a private liability company registered in the United Kingdom under registration number 13133682. In addition, it is an authorized virtual assets service provider (VASP) under the Republic of Lithuania.
This is a vote of confidence, and it basically means they answer to higher authorities regarding how they handle users' funds.
ACCEPTED PAYMENT METHODS
---
There are three payment methods accepted on Aqru.io. They are:
Bank cards
---
This is done in collaboration with Aqru's payment processing partner, MoonPay. You can use your debit card or credit card to pay and get crypto in return. The processing fee is usually 4.5%, and the payment is usually processed instantly.
Bank Transfers
---
You can deposit EUR and GBP on the platform using either Faster Payments (for GBP) or SEPA (for EUR). Bank transfer is free but not instant. They usually take up to 48 working hours. Also, the name on the bank account must be the same as the name on your Aqru account for KYC purposes.
Crypto deposits and withdrawals
---
Crypto deposits are done on the platform using QR codes or the traditional 'copy and paste' method of dedicated wallet addresses. Deposits are free, but withdrawals come with a fee of $20 per withdrawal.
IS AQRU.IO SAFE?
---
Let's consider the facts.
First, Aqru is regulated by Bulgarian and Lithuanian authorities. That means that it faces the penalty of sanctions if it proves dishonest with users' funds. Even though this does not mean it is accountable everywhere, it does add a level of credibility to the platform.
Its crypto assets are secured by FireBlocks. FireBlocks is a leading crypto asset security platform used by some top crypto platforms. Apart from its institutional-grade cold wallets used to store crypto assets, Fireblocks also has a $30 Million insurance fund in case things go awry under their care.
The Aqru platform engages in various security measures to ensure the safety of users' funds. This includes multi-sig addresses(addresses that can only be accessed by multiple signatures), KYC verification for all members of the platform, and two-factor authentication
What do you think? Is it safe enough for you? Put in mind that there are still some risks associated with using the platform. For example, extreme market reactions may affect the value of your assets and interests.
Therefore, consider that possibility and also the possibility that it may be hacked before putting your funds on the platform. That is why Aqru issues a disclaimer at the bottom of their website that your capital is at risk and you should not invest what you can't afford to lose.
AQRU – HOW IT WORKS
---
Okay, so we said a few things about how Aqru works in the introductory paragraphs. Let's now expand on that. As you've known from this article, Aqru collects your USD Coin, USDT, BTC, ETH, and DAI; lends them out to various individuals and platforms keen on borrowing crypto assets, and gives you back 7-12% APY.
It doesn't require a lock-up period. You just need to transfer your assets, and you'll start earning immediately. Aqru ensures that the money lent out to borrowers is totally insured. That way, they can easily access them and pay daily returns to their users.
AQRU SIGNUP STEPS
---
The first step is to go to the website and click the Signup button. You'll need to enter an email address and verify it, a strong password, and choose what the primary currency of your account will be. You can also enter a referral code if you were referred.
After signing up, you're required to complete KYC registration before accessing and using your account. Go to the homepage of your account and click 'Verify your account. You will then need to fill in identity information and submit identity proofs of varying degrees.
First, you'll submit your identity document, which may be your international passport or any other Government-approved ID. After that, your proof of address is next. You may submit your bank statements or utility bills to this effect. Last on the list is the liveness check, where you upload a live selfie with you holding your identity documents to prove you're really the one using them.
Depositing funds is the next step. The minimum deposit you can make is an equivalent to €100. You can deposit using either crypto, bank cards (credit or debit card), or bank transfer, as explained earlier in this article. After making your deposit, the last step is to transfer it to your investment account. You can then start accruing daily interests on your capital which can be withdrawn at any time.
WHAT ARE THE ACCOUNT REQUIREMENTS?
---
To open an account at Aqru, you must have at least €100 to deposit in order to start earning. You must also keep a minimum of €10 in your account for the first 90 days of opening your account. Lastly, you should be ready to go through the KYC verification process before accessing your account
AQRU.IO ALTERNATIVES
---
BlockFi
---
BlockFi is a crypto platform that, in addition to earning you interests on your saved crypto, also allows you to borrow crypto assets using your portfolio as collateral. It also gives you cashback rewards (up to 1.5% Bitcoin rewards) when you use the BlockFi Visa card to make purchases.
That isn't all. BlockFi is also regulated in the United States, a rare feat for many crypto exchanges. It also provides a DCA strategy for you to buy cryptocurrencies automatically at regular intervals.
Before you consider going for BlockFi over Aqru, check out these differences:
Rewards are paid out daily on Aqru. On BlockFi, rewards are monthly
The highest APY on BlockFi is 9.5%, while it is 12% on Aqru.
There is a fixed $20 withdrawal fee on Aqru. On BlockFi, the first withdrawal of the month is free, while subsequent withdrawals attract different fees, some as high as $50
Midas Investments
---
Midas investment is another crypto platform that generates passive income for its users. It offers higher APY rates than Aqru and supports a greater number of cryptocurrencies.
Midas offers a unique investment method called Yield Automated Portfolios (YAPs). There are two types of YAPs on the platform, namely stable YAPs and DeFi YAPs. The Yield Automated Portfolios work by adding your deposited crypto to a basket and paying out returns weekly.
In addition to their YAPS offering, Midas also offers a trading bot service as well as Masternode investments.
Nexo
---
Nexo is a crypto savings platform that offers various ways for crypto enthusiasts and owners to gain interest by lending and borrowing crypto. It aims to be the go-to platform for crypto banking. It supports over 35 cryptocurrencies and offers higher interest rates than Aqru.
What are the differences between Aqru and Nexo?
Aqru pays out returns in the deposited currency while Nexo pays it out in Nexo tokens
Nexo offers a tiered system, paying out higher interest rates to higher-tiered members, while Aqru doesn't offer a tier-based system.
Nexo doesn't have a fixed crypto withdrawal fee, while Aqru's withdrawal fee is fixed at $20
CONCLUSION
---
You've now learned about the Aqru platform. You've seen that it makes the process of crypto savings very easy. You don't have to stake in a liquidity pool or perform any other complex actions before you start earning.
On the other hand, take note of the steep crypto withdrawal fee of $20. Also, you can't use the platform if you want interested in coins other than Bitcoin and Ethereum. 
Conclusively, Aqru is an excellent platform to earn returns on your crypto assets. Consider the various facts we have presented in this article and decide if they will work for you.
FREQUENTLY ASKED QUESTIONS
---
PROS
It is a regulated platform. This means, to an extent, it is safe
The barrier to entry is not so high. It only requires a minimum investment of 100 Euros
It doesn't charge fees for claiming interests
It has a mobile app
Accepts deposits from three main payment channels; bank cards, bank transfers, and crypto deposits
Deposits are free. You may only need to pay a processing fee to their payment processing platform, MoonPay
There is no lock-up period for your crypto investments. You can withdraw at any time
It is forthright about how it generates interest
CONS
It only supports five cryptocurrencies and two fiat currencies. That's very small
It has a high crypto withdrawal fee of $20

CaptainAltcoin's writers and guest post authors may or may not have a vested interest in any of the mentioned projects and businesses. None of the content on CaptainAltcoin is investment advice nor is it a replacement for advice from a certified financial planner. The views expressed in this article are those of the author and do not necessarily reflect the official policy or position of CaptainAltcoin.com